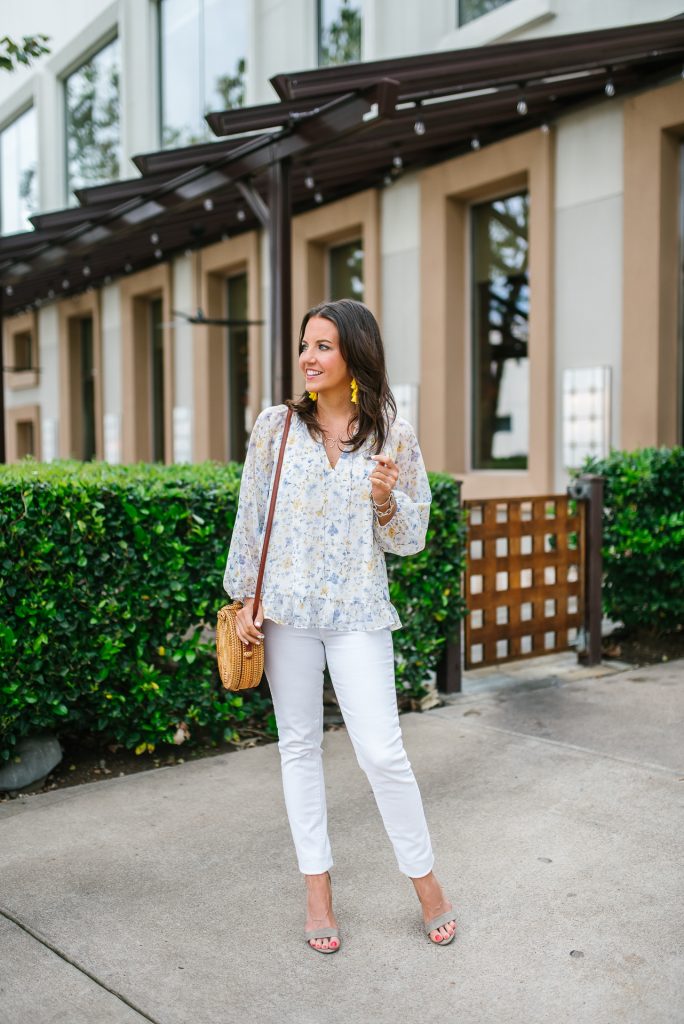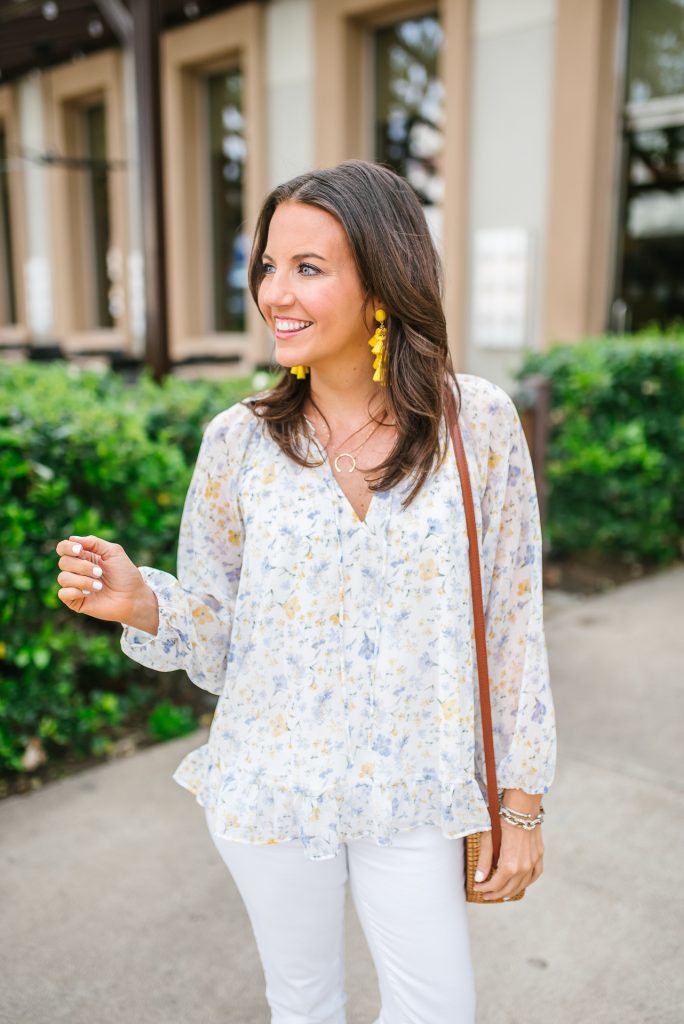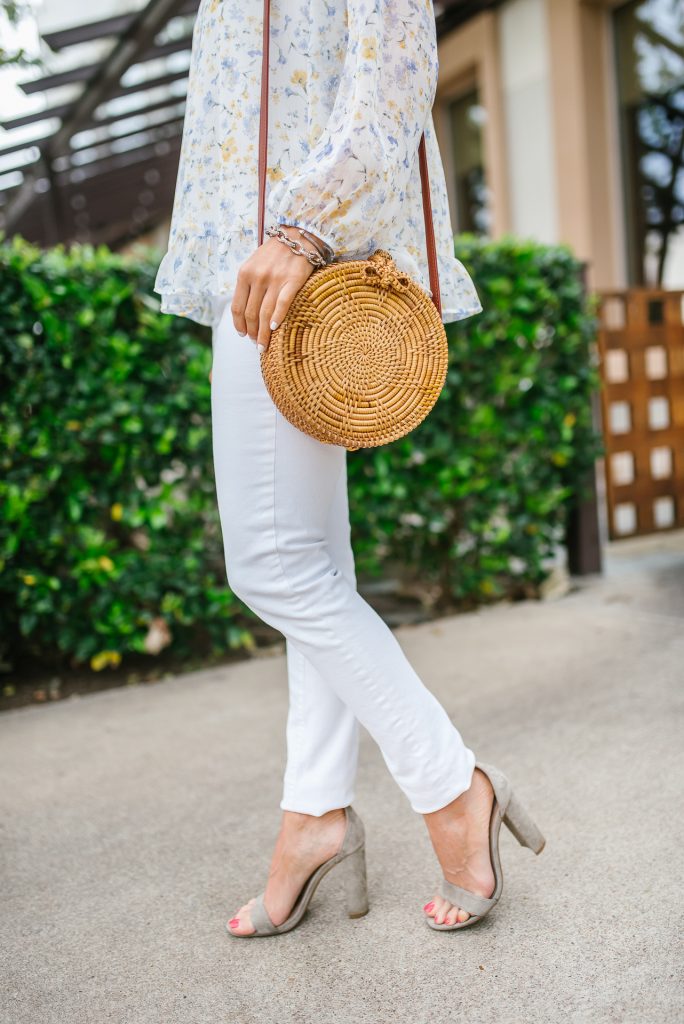 Hello Hello! How was your weekend?  Mine started off nice and relaxing and ended filled with family and lots of yummy food.  I'm pretty sure I'm still in a sugar coma from all the yummy Easter desserts I ate yesterday.  My grandma always puts out a good dessert spread, and of course I have to have a little of everything.
An all white look is such a classic and sophisticated outfit for Spring.  It can easily look dressy or casual depending on how you style it.   This white floral top is the perfect way to create an all white look while still having small hints of color.  The light blue and yellow floral details have a beautiful feminine look that just pairs perfectly with white denim.
You can also pair this top with a pair of cuffed dark wash jeans and wedges for a more casual look.  I love how the jean color really pulls out different colors.  When I wear this with blue jeans, you really see the blues in this top a little more.  My yellow tassel statement earrings added a fun vibrant color to this more neutral look.  The bright yellow helps to pull out the yellow floral details in the top too.
 I'm so excited to introduce ya'll to my new spring and summer purse.  I've been loving all the straw circle bags, so I decided I needed one this year.  Mine is a good affordable option, and it actually holds quite a bit.  I put my mini wallet, phone, keys, sunglasses, and a lipstick in it over the weekend.  You do have to position everything just right to get it to close, and sometimes adjust the fabric lining on the inside from sneaking out the side.  I've been carrying this bag for a few weeks and just can't get enough of it.  It works with everything from date night looks to casual day looks.
I hope you all have a fabulous start to your week! Thanks for stopping by!
Photography by: Banavenue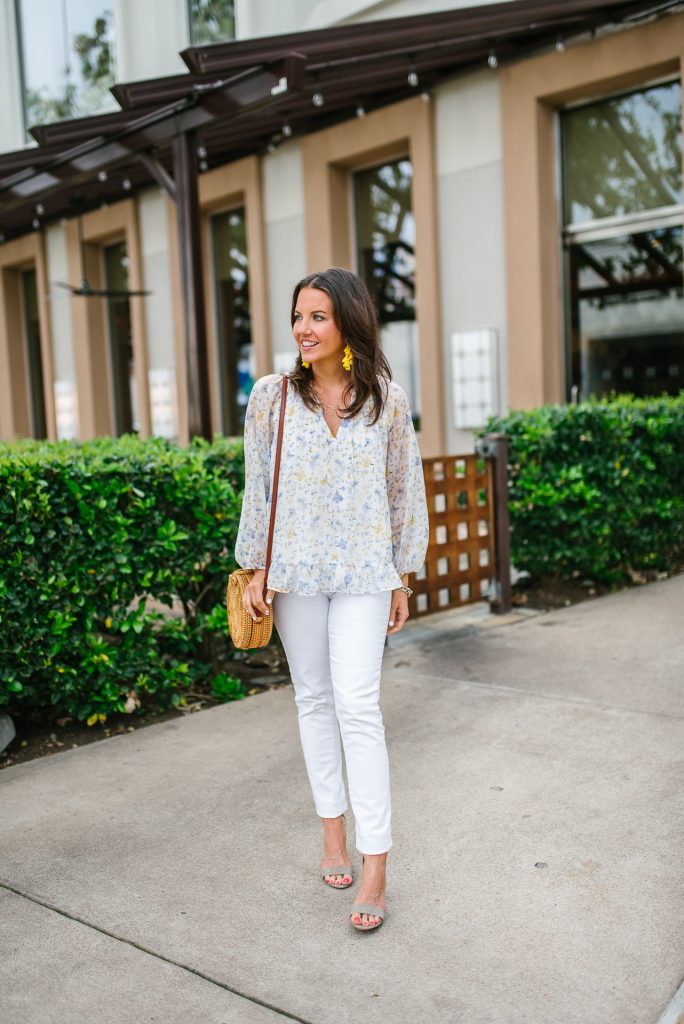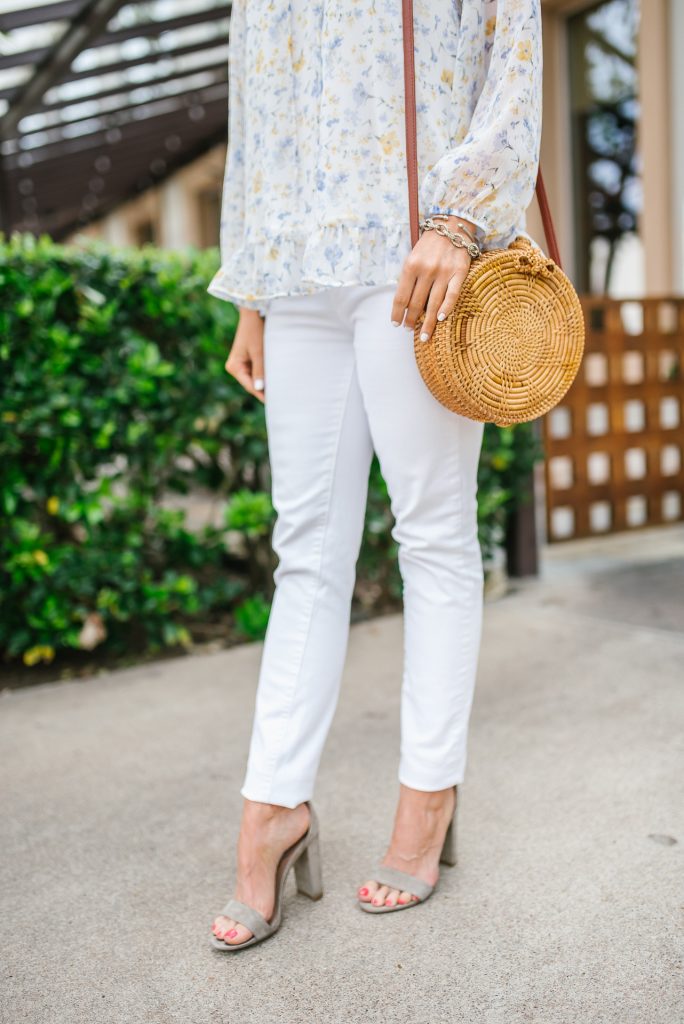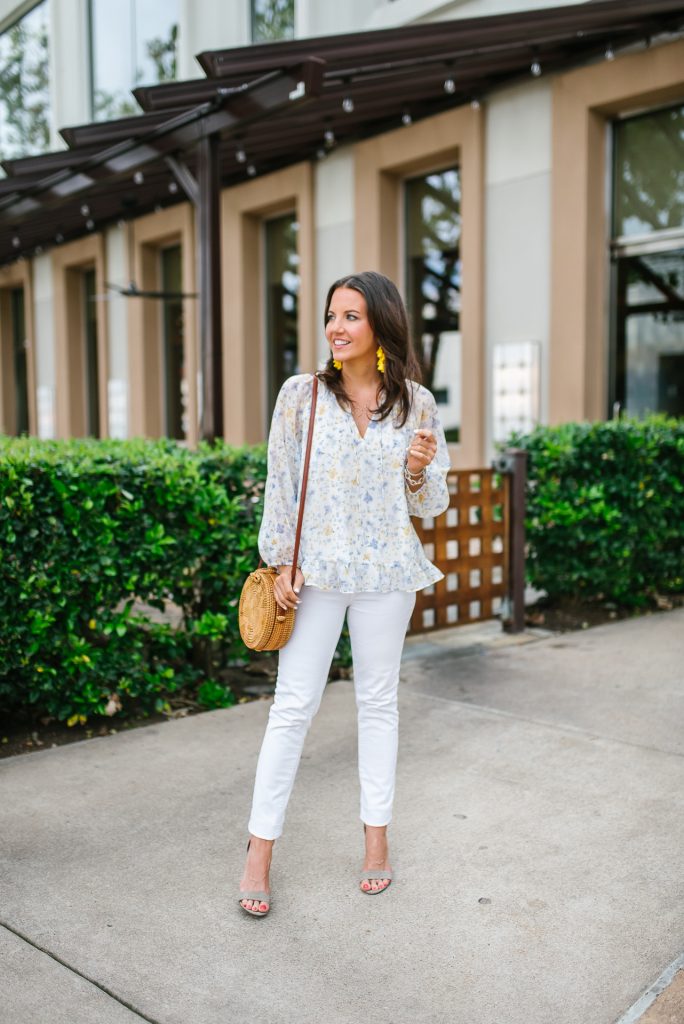 SHOP THE LOOK