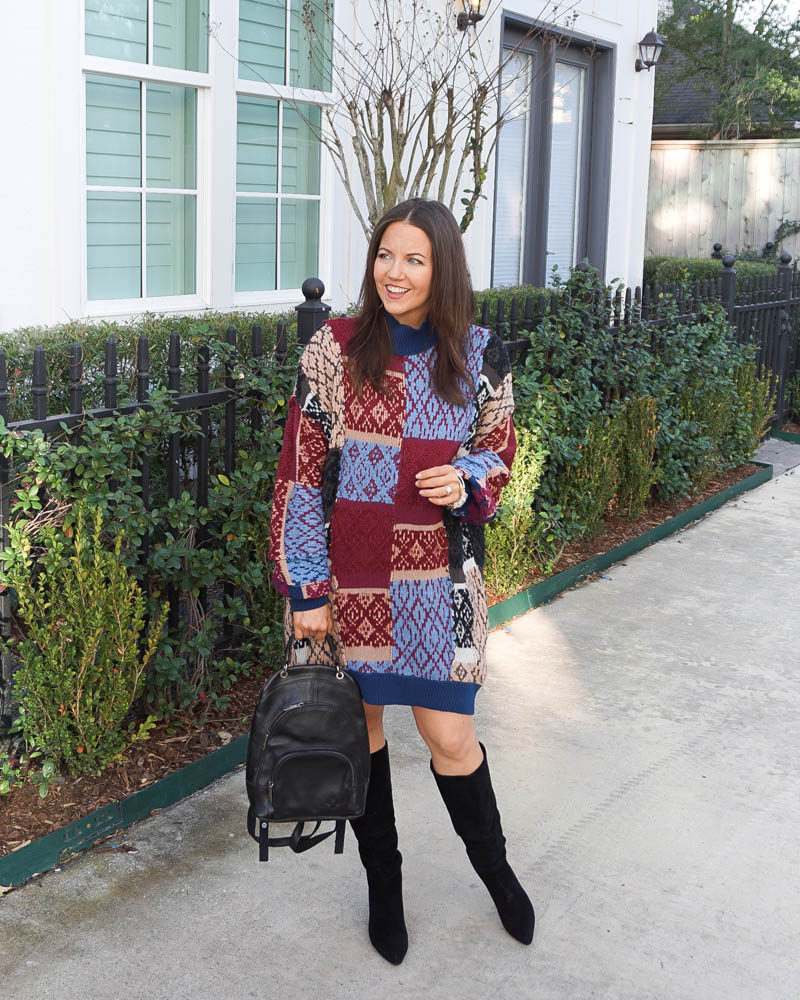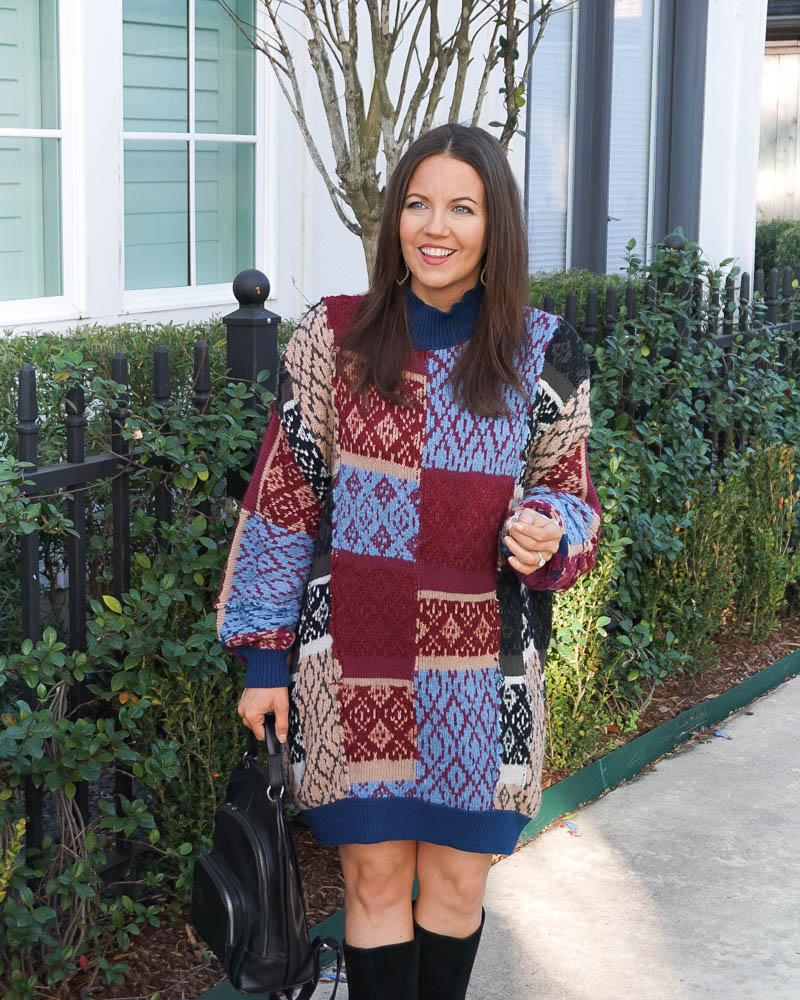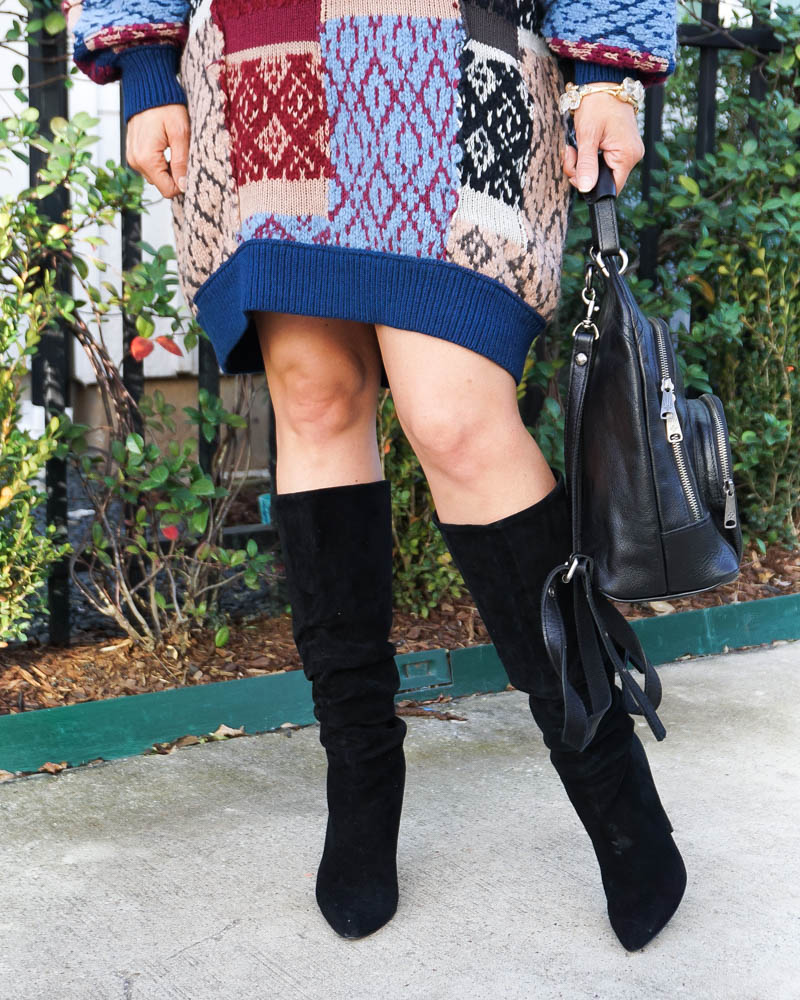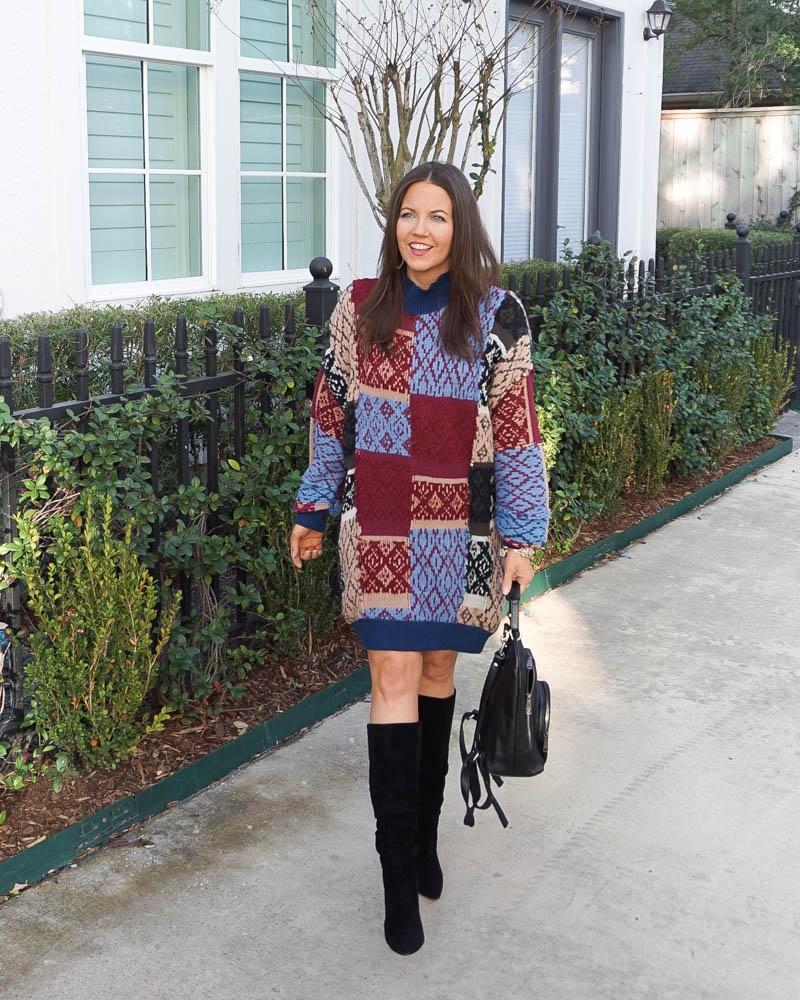 An oversized sweater dress ranks pretty high on my top winter work from home pieces.  You feel put together and polished in a dress, and you are still super comfy for a day at home.  You could also toss on some black leggings and cozy socks to stay extra warm.  Of course to ease this dress back into outside of the home adventures, I have two different looks changed up with one super simple accessory add on.
For an oversized and boxy sweater dress, I love tossing on a pair of heeled boots.  For my petite height, I opted for a pair that hit just under my knee.  Letting a little leg show between the bottom of the dress and the top of my boot will help prevent the boxy dress from looking like it's too big and overwhelming my frame.  If you are a bit taller and this dress hits you a little higher, you could opt for an over the knee boot to complete your look.
If you scroll down, you will find outfit number 2 featuring one simple accessory add – a black belt.  This add on does two things. First, it adds definition to the waistline and shape to your figure.  Second, it makes the dress a bit shorter which works really well with my shorter height.  It also helps take a more boho chic winter outfit and add a little polish for the office.
Scroll up to see without the belt and scroll down to see the belt added in.  Then head to the comments and let me know which version is your favorite!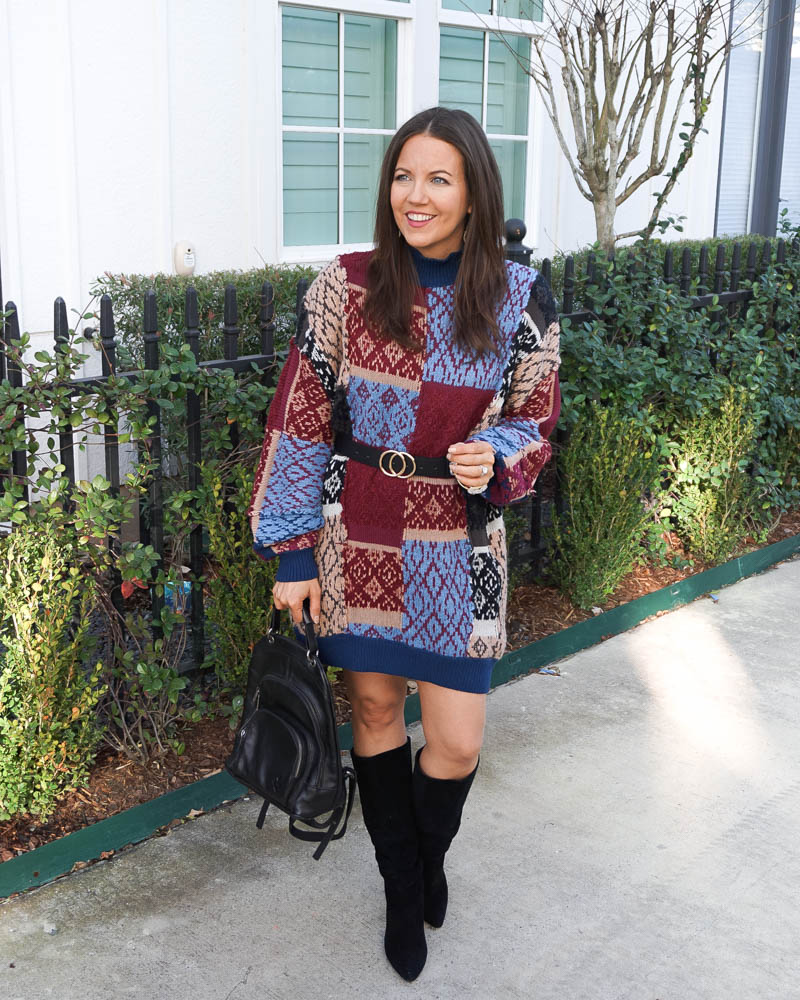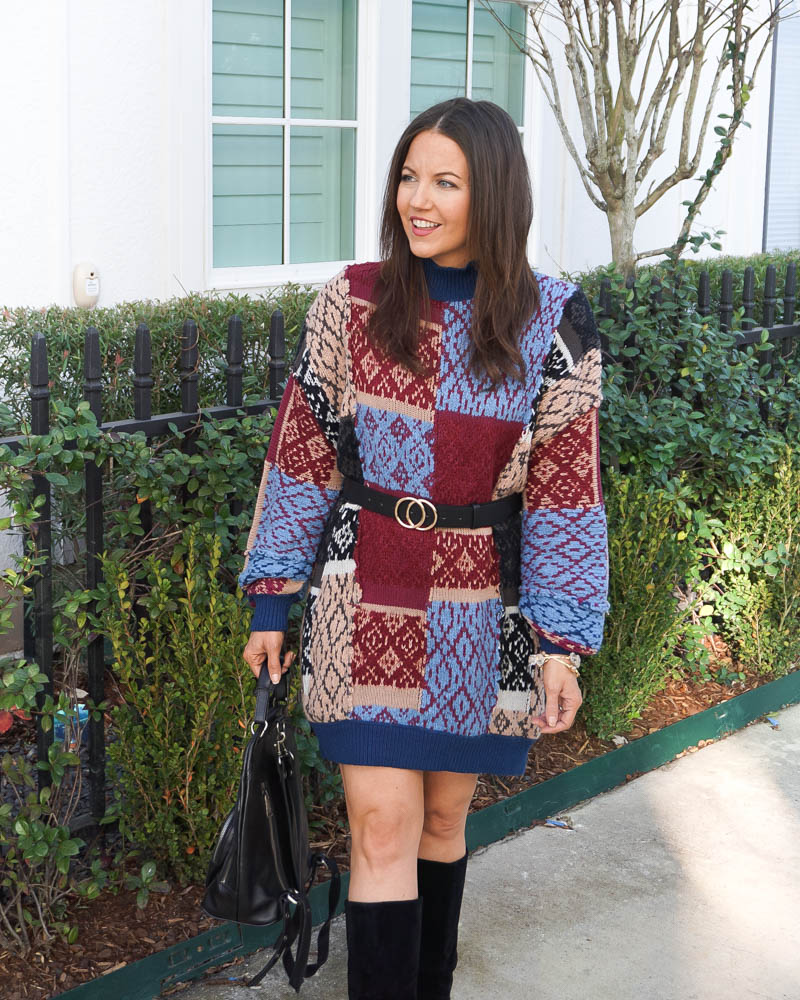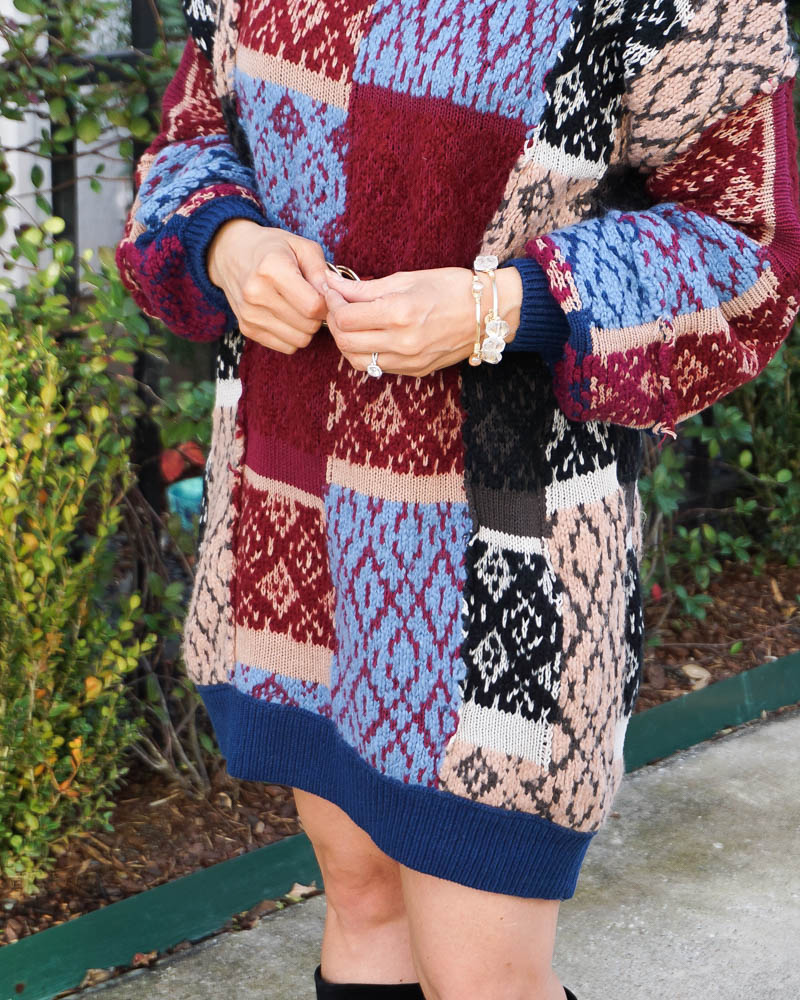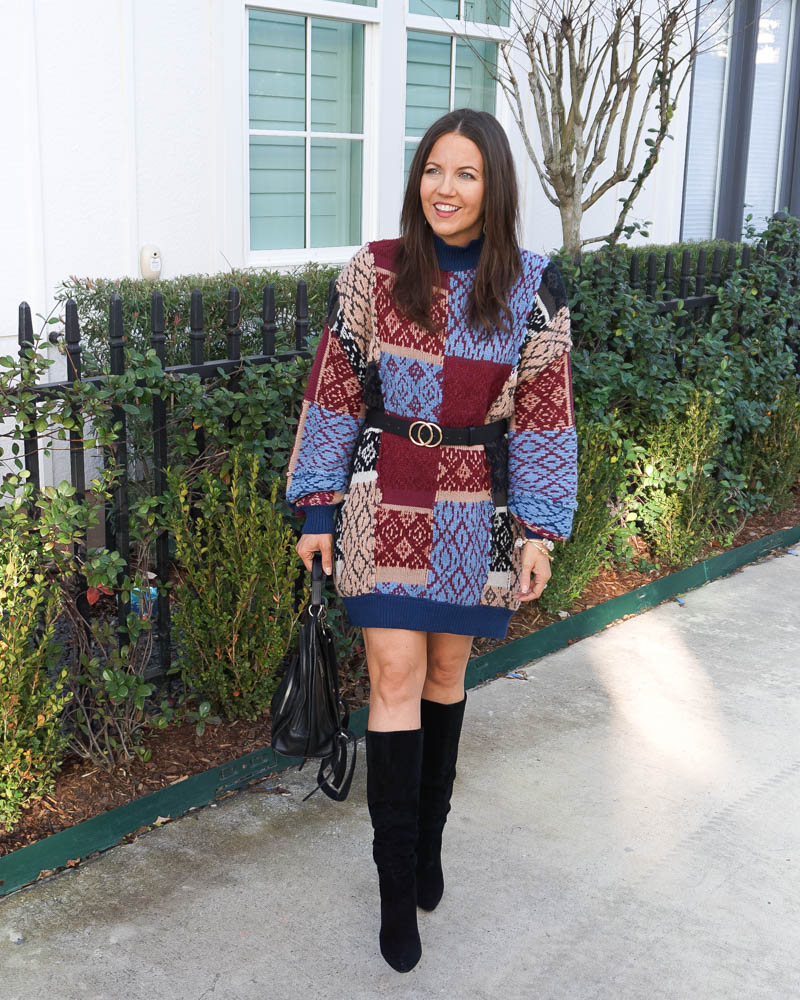 SHOP THE LOOK
Love this post? You may also love: