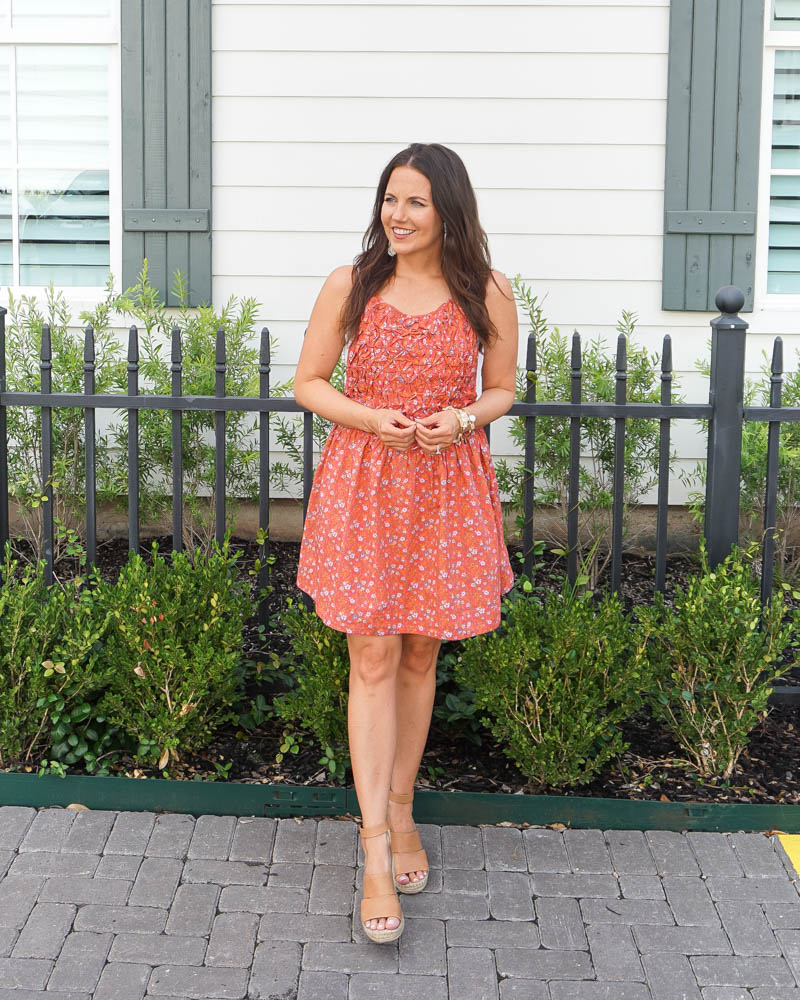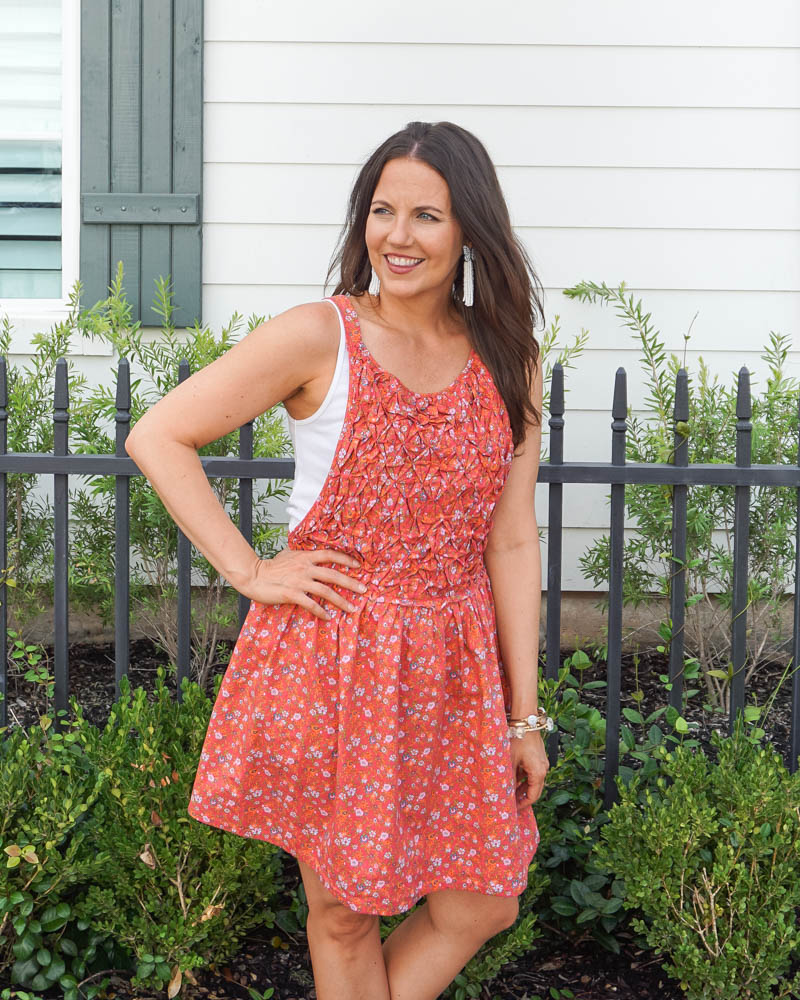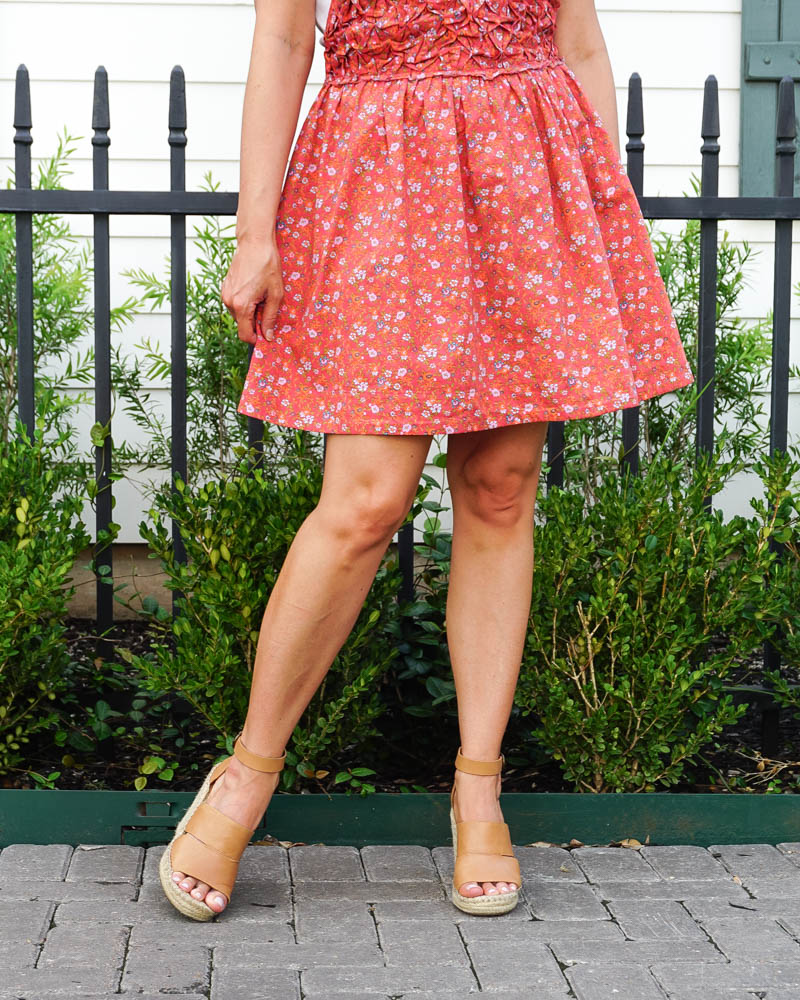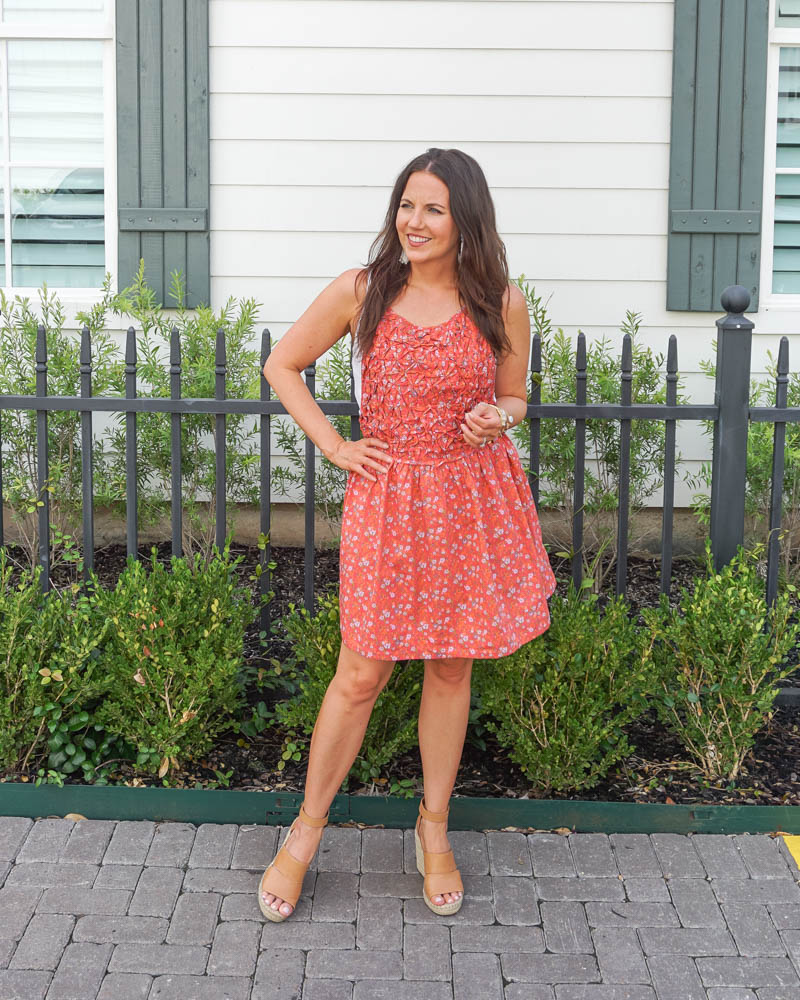 Attention Nordstrom Shoppers, we have officially started tier 2 Anniversary access today!  If you are looking for some help navigating the sale, you can find all of my picks on my Nordstrom Anniversary Sale page and curated collages and outfit shares on my LTK Page.  I'm working on getting a blog post up for you guys on Friday pending I don't get busy with wedding tasks.
But before we start shopping for fall, let's talk about this cute little red apron mini dress.  The style of the dress is similar to overalls.  It's completely open in the back with straps that button at the top of the skirt.  From the front it reminds me of an apron which is why I call it my apron dress.  This fun and flirty red dress is probably one of my summer favorites so far.  I've worn it around the house with a bandeau bra and lace bralette which does show a little bit more skin.  A few weeks ago I wore it over a fitted white tshirt, but my favorite way to style this dress is with a fitted tank top.
It really let's the smock detailing and print on this dress shine to keep the top simple.  I couldn't pass on the opportunity to pair this small floral print with my white butterfly earrings.  I think the white  of the earrings helps pull out the lighter colors in the print of the dress.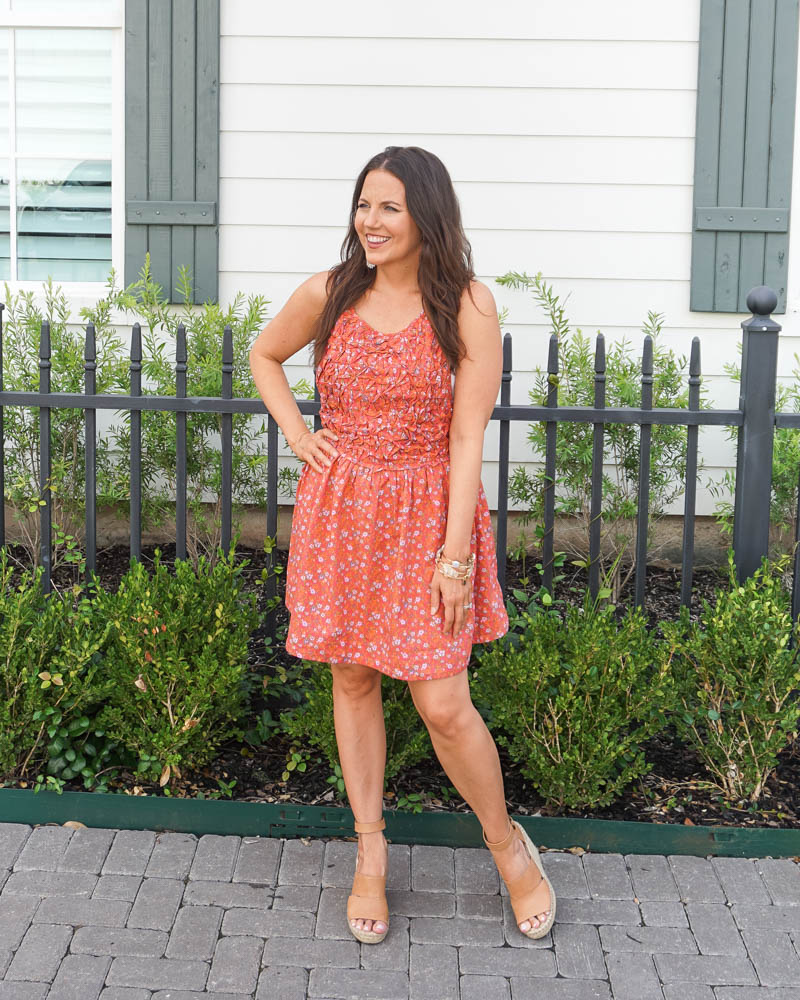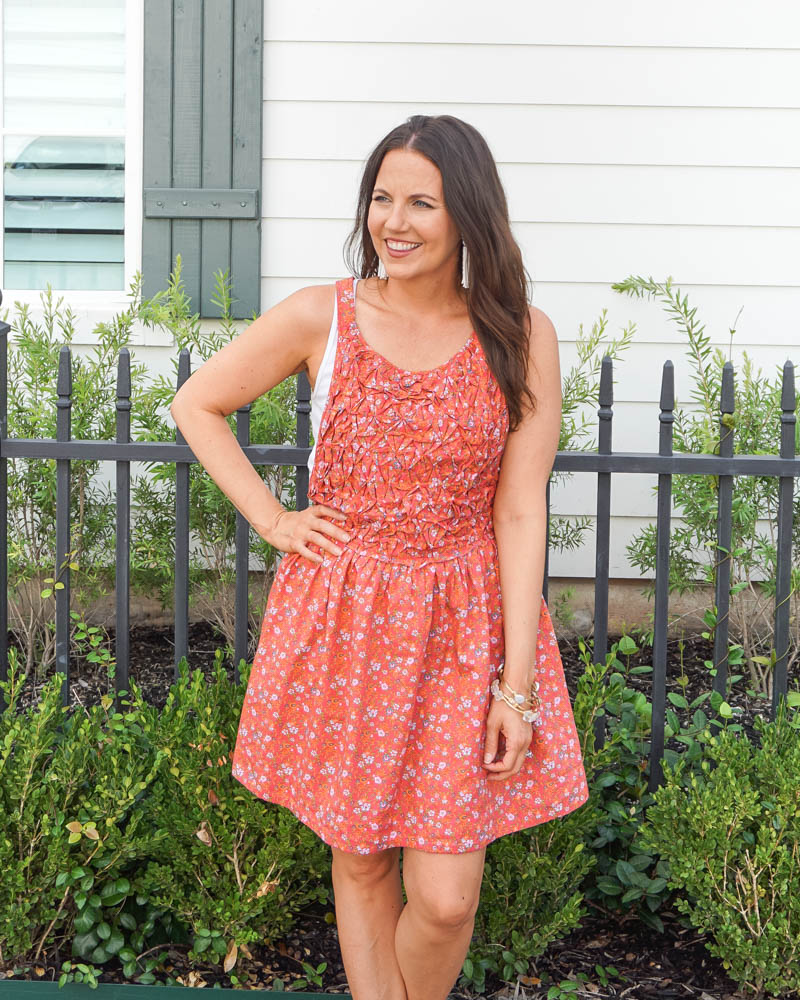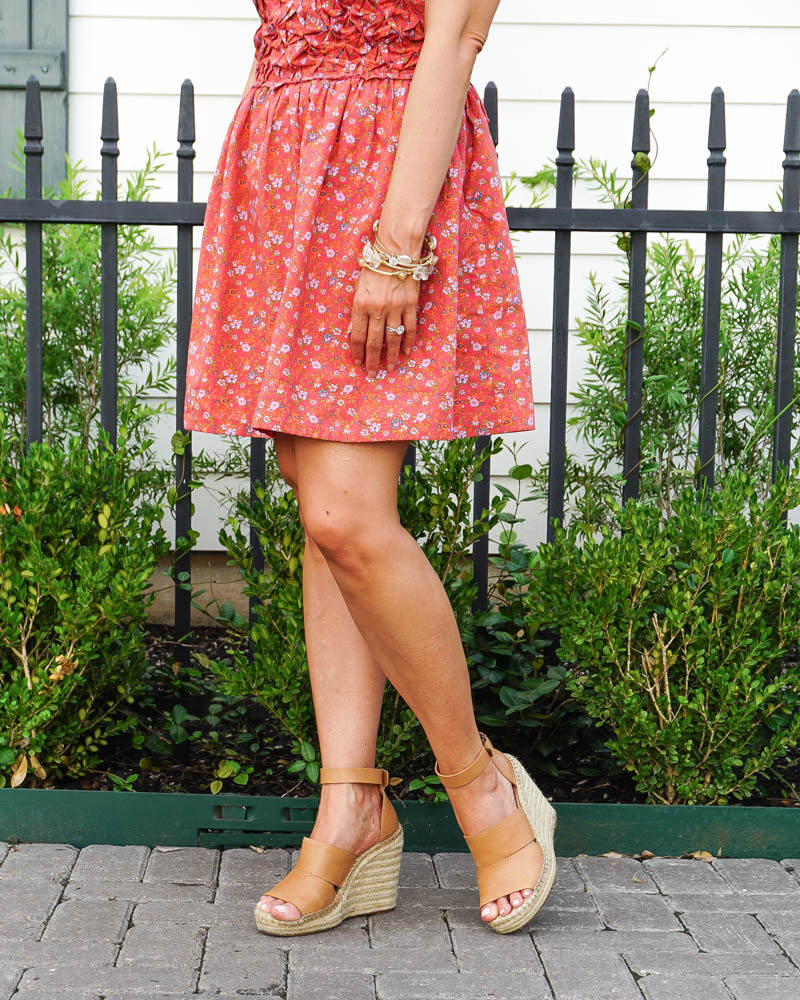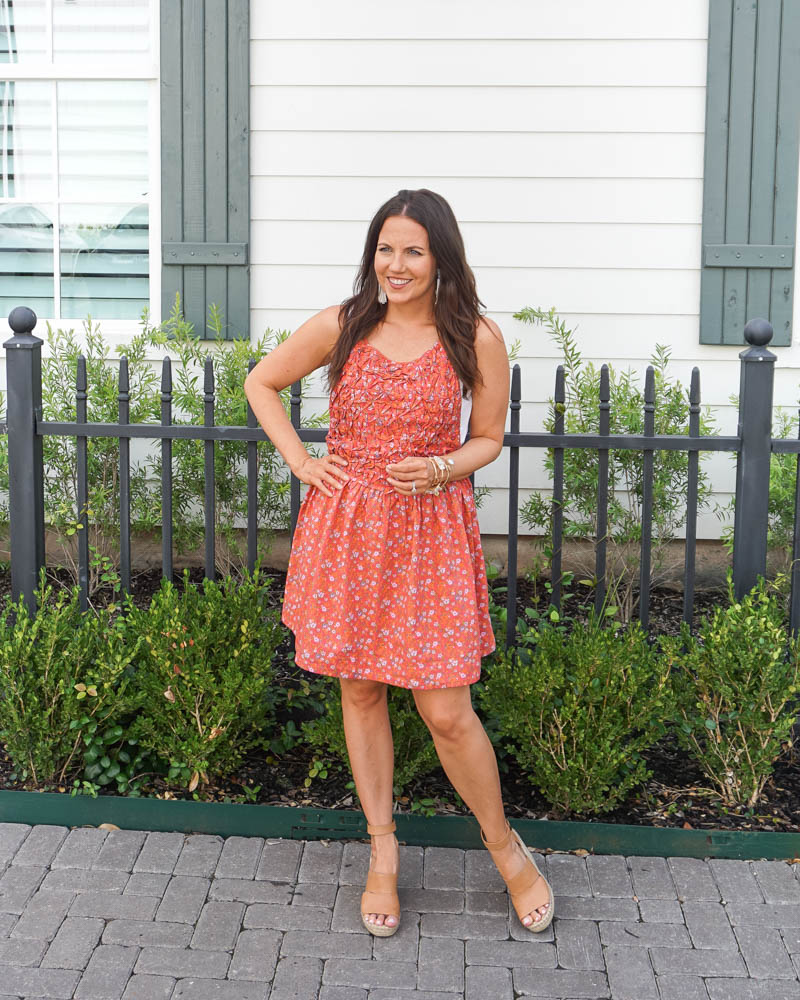 SHOP THE LOOK