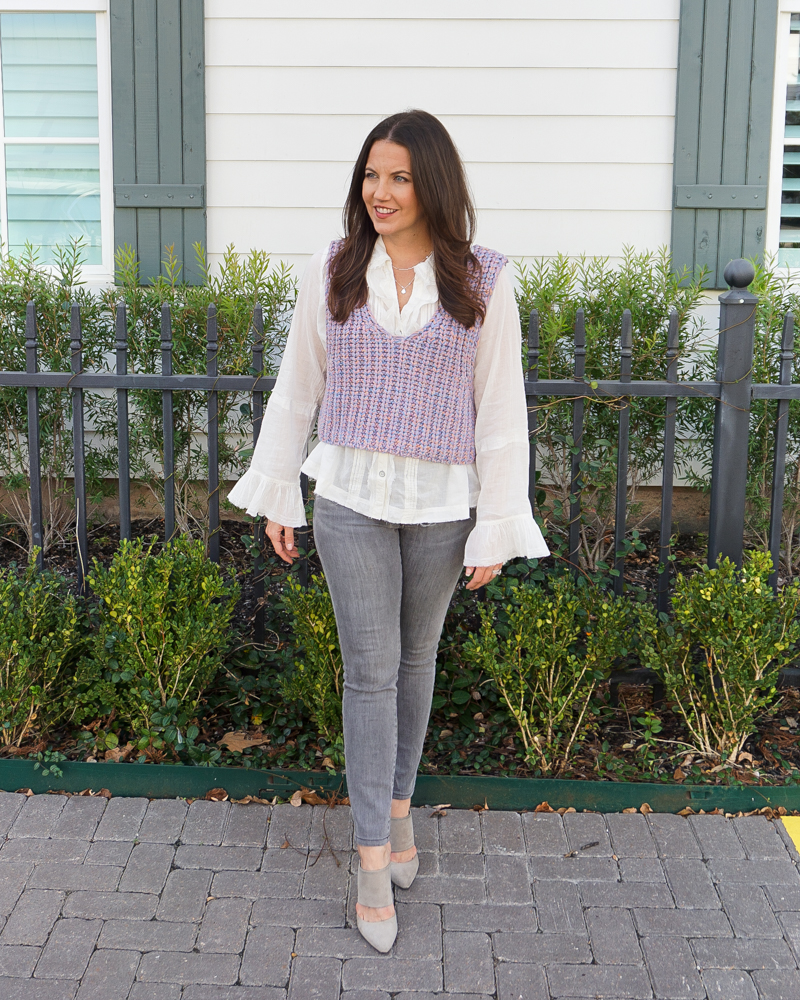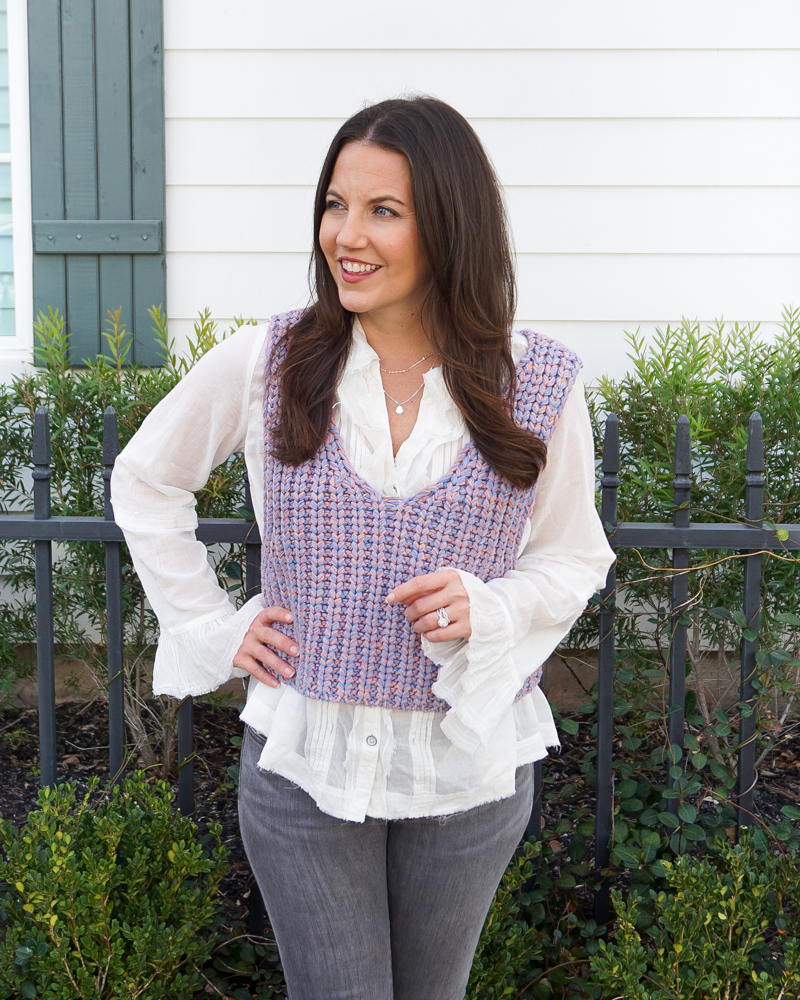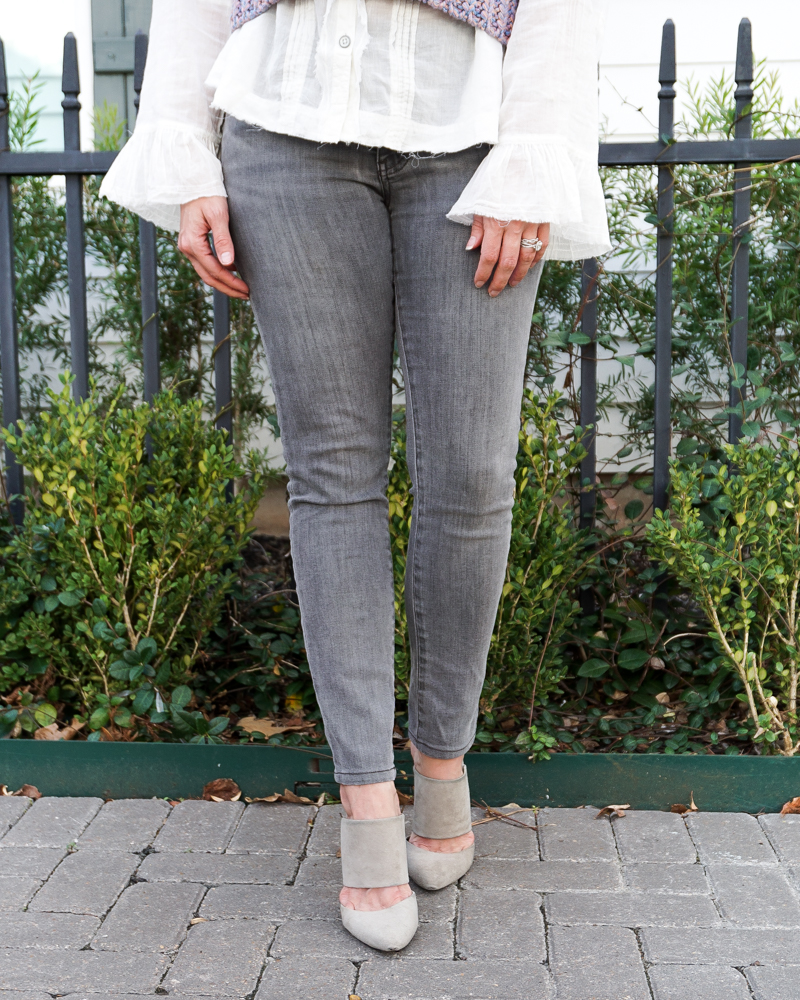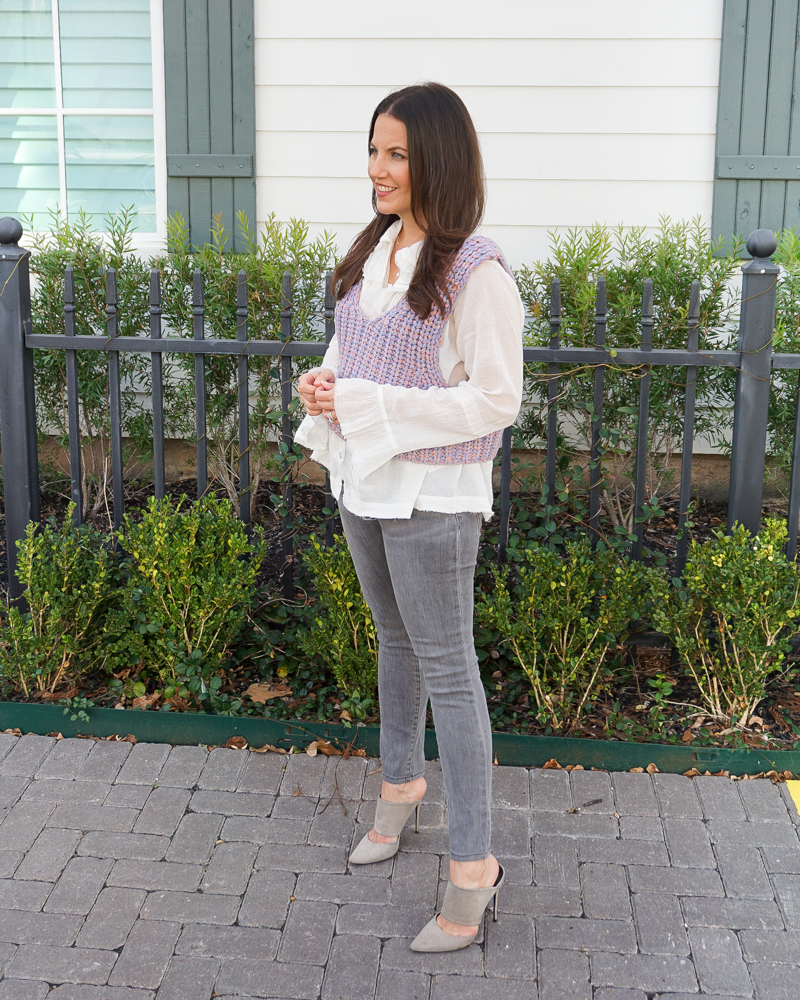 Oh how I love creating layered outfits! I think it's fun to try to find pieces to mix together that create a chic, stylish and effortless ensemble.  I've been really gravitating towards vests this season.  I think it's because of our warm winter weather. Layering with a sweater vest helps me create a layered outfit without adding to much warmth to the overall look like a cardigan or jacket.
This layered look has a little bit of inspiration from an old favorite movie of mine, Clueless, when Cher is trying to pick the perfect outfit for her driving test.  My semi-sheer blouse has lots of fun ruffle details on the front and on the bottom of the sleeve.  The spotlight of this outfit though is they pastel sweater vest layered over my white top.  Up close, it features light pink and blue colors that transform into a light purple from a distance.
I'm currently wearing this cropped top backwards.  I think it works both ways and give you two very different styles.  This way gives a v-neckline which lets my ruffles really pop through and add a little wow factor.  I wore this flipped around with a long white basic tunic and long necklace for a preppier outfit.  The boxy fit of the vest also works with a boxy or looser fitting top underneath so both pieces lays properly.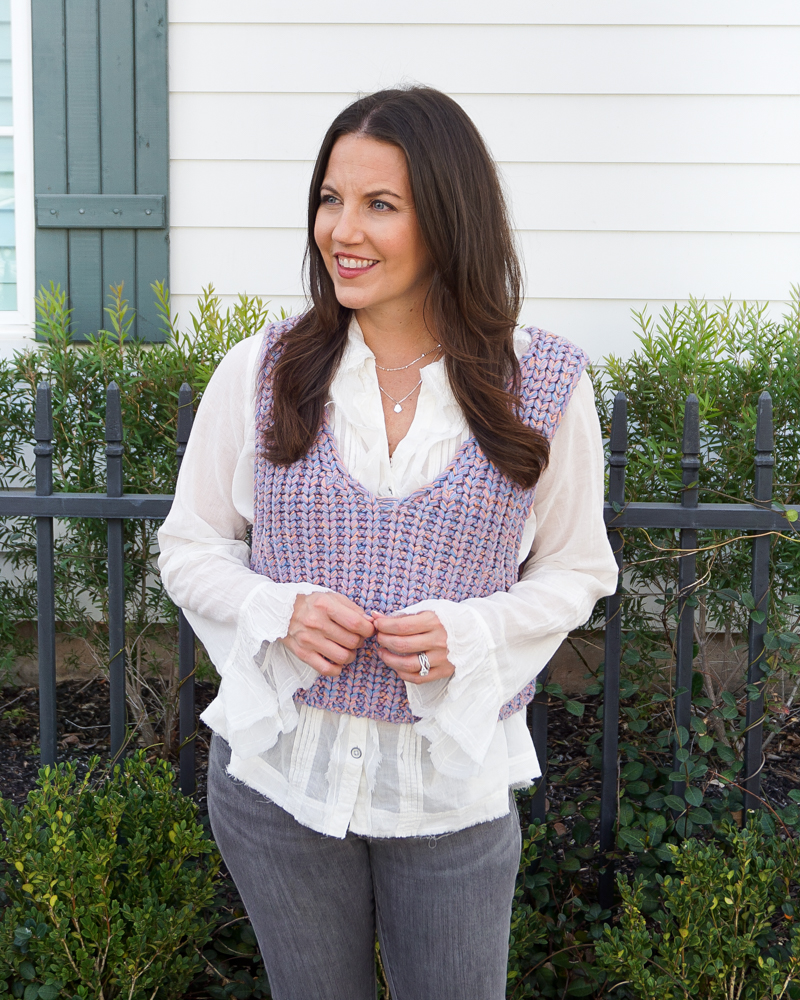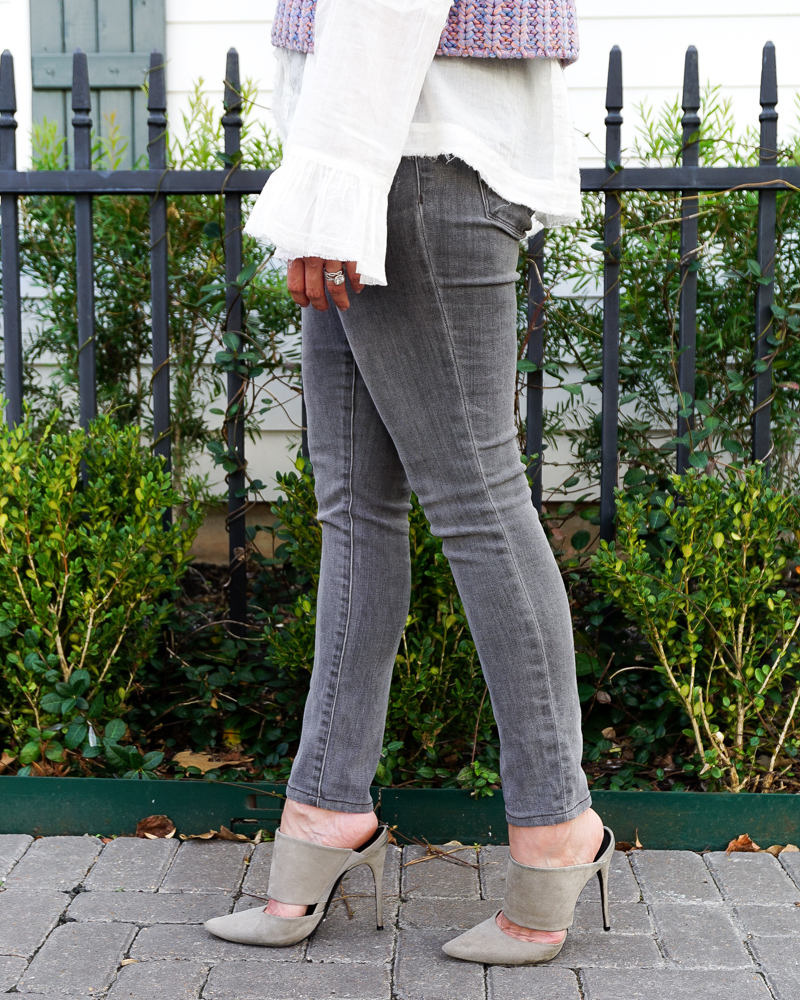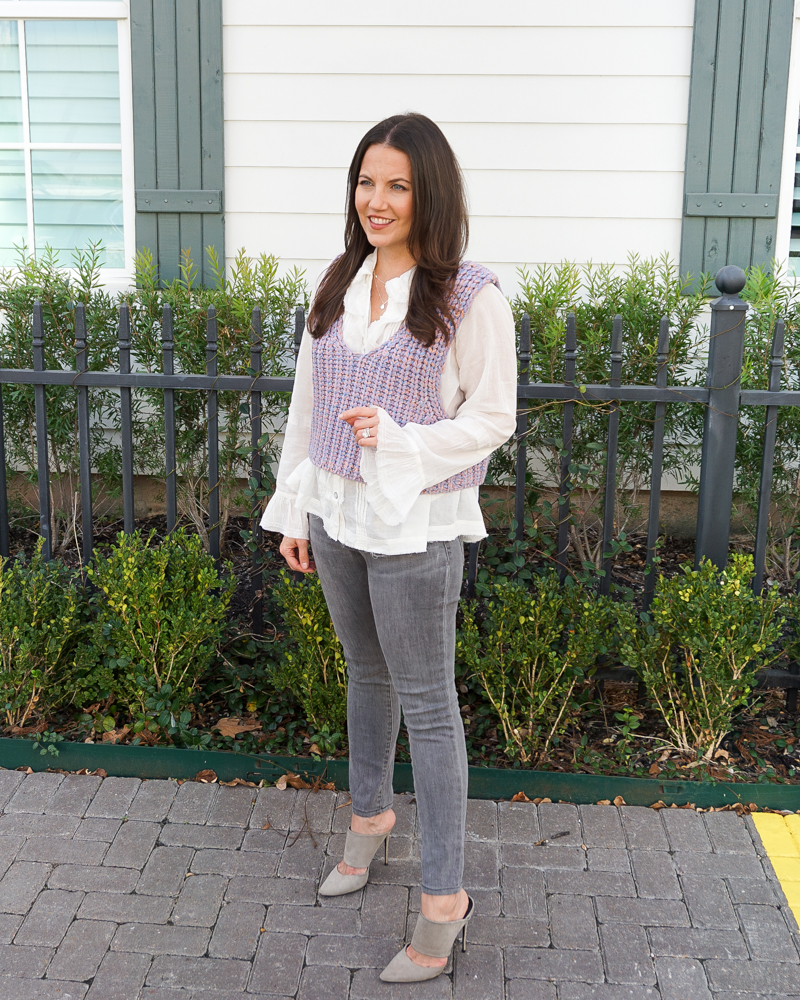 SHOP THE LOOK
Love this post? You may also love: