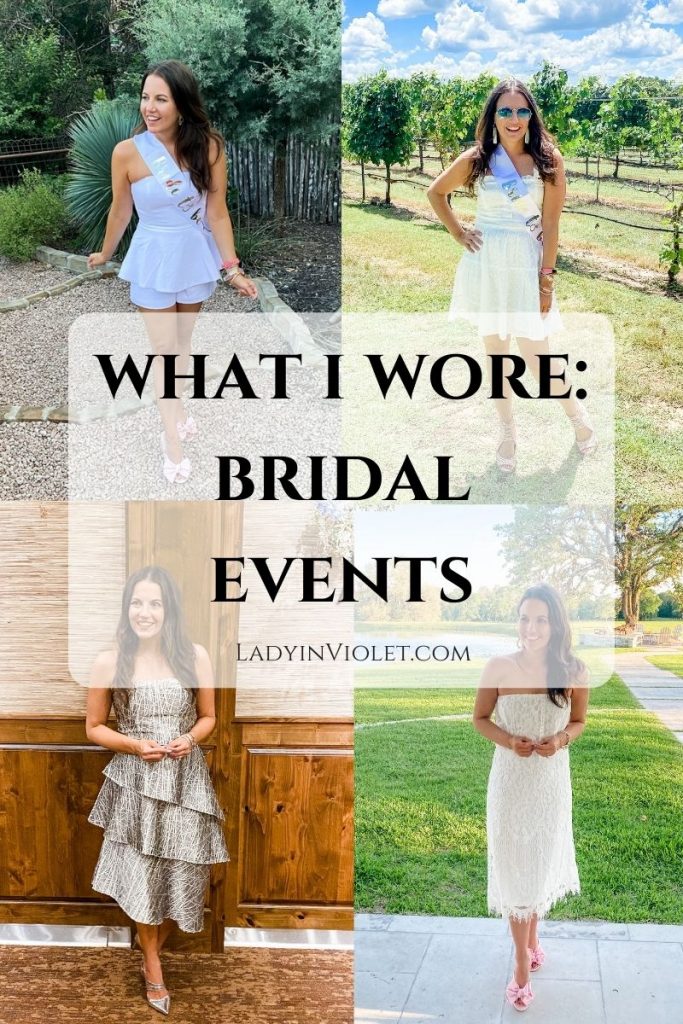 Planning a wedding is fun, but planning the outfits for all the wedding activities is really fun.  One of the best parts of planning outfits for all of your wedding events is they can be as dressy as you want because you are the bride.  As someone who loves a good statement look, this fit me perfectly.  For my bride to be outfits, I looked for chic, white of course, and classic with a statement piece or two.  I also tried to pick dresses that fit the event whether that was the theme or location.
Since most of these outfits were from last summer, a couple dresses are sold out.   I still wanted to share everything I wore as inspiration for all brides to be out there trying to figure out what to wear to bridal showers, the bachelorette party, and rehearsal dinner.  Luckily for all my brides to be out there, many of these looks are still available!
What to Wear as the Bride to Be
BRIDAL SHOWERS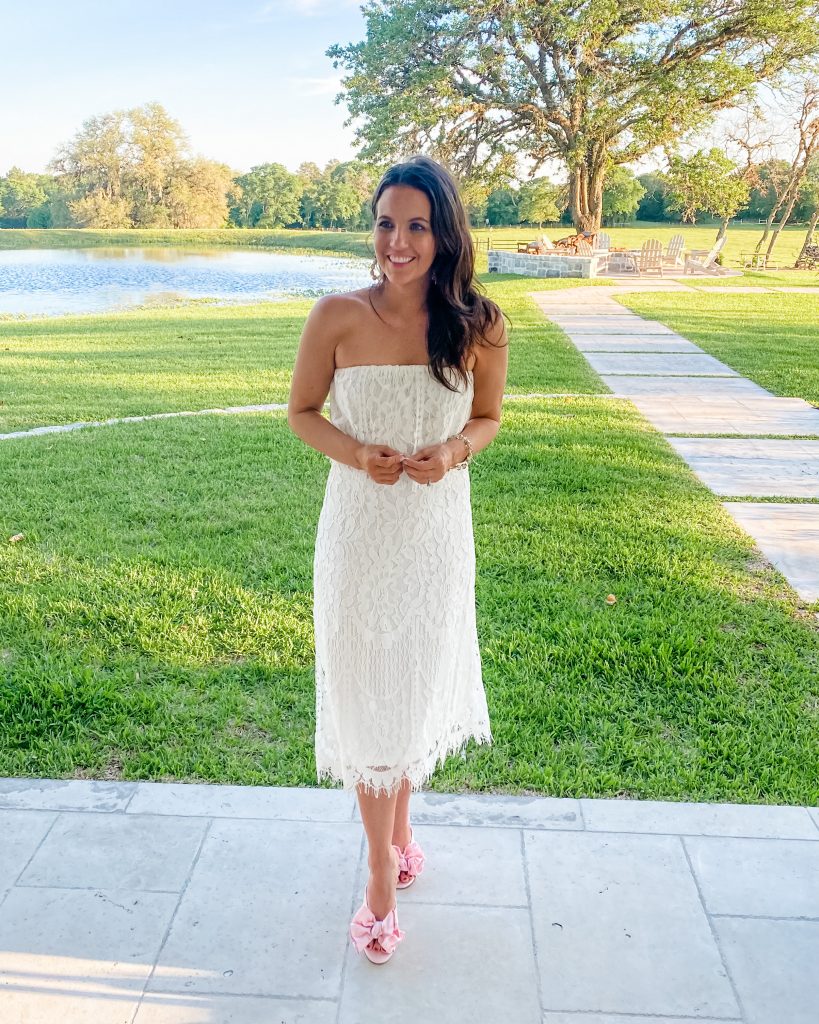 couples shower: white lace dress | pink bow heels
This lace all white dress was the perfect wedding events opener at our couples shower.  I added a little wow factor with my pink bow heels.  An all white dress is a classic for all events!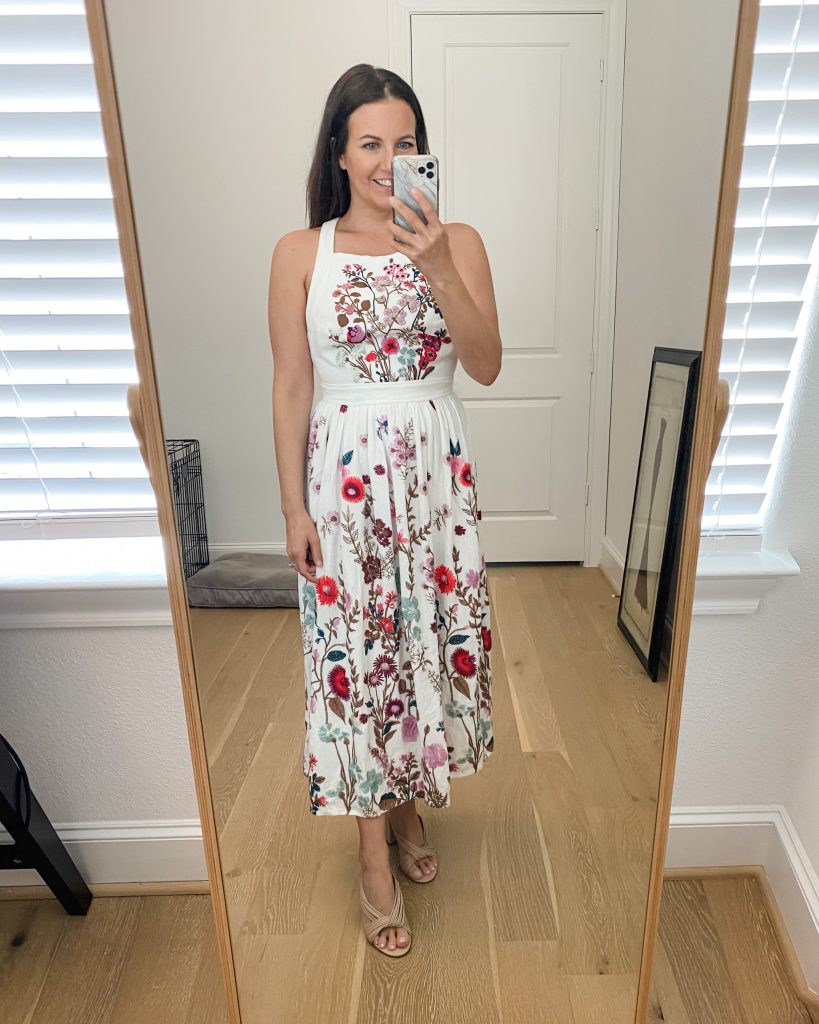 garden party themed bridal shower: dress old from Anthropologie | sandals
This floral embroidered white dress was perfect for my floral and garden themed bridal shower.  It was the perfect combo of bridal white and floral beauty.
Trying to decide what to wear to an upcoming shower as a guest or host? My shower hostesses were dressed to perfection for my garden themed bridal shower.
BACHELORETTE PARTY OUTFITS
Location: Fredricksburg, TX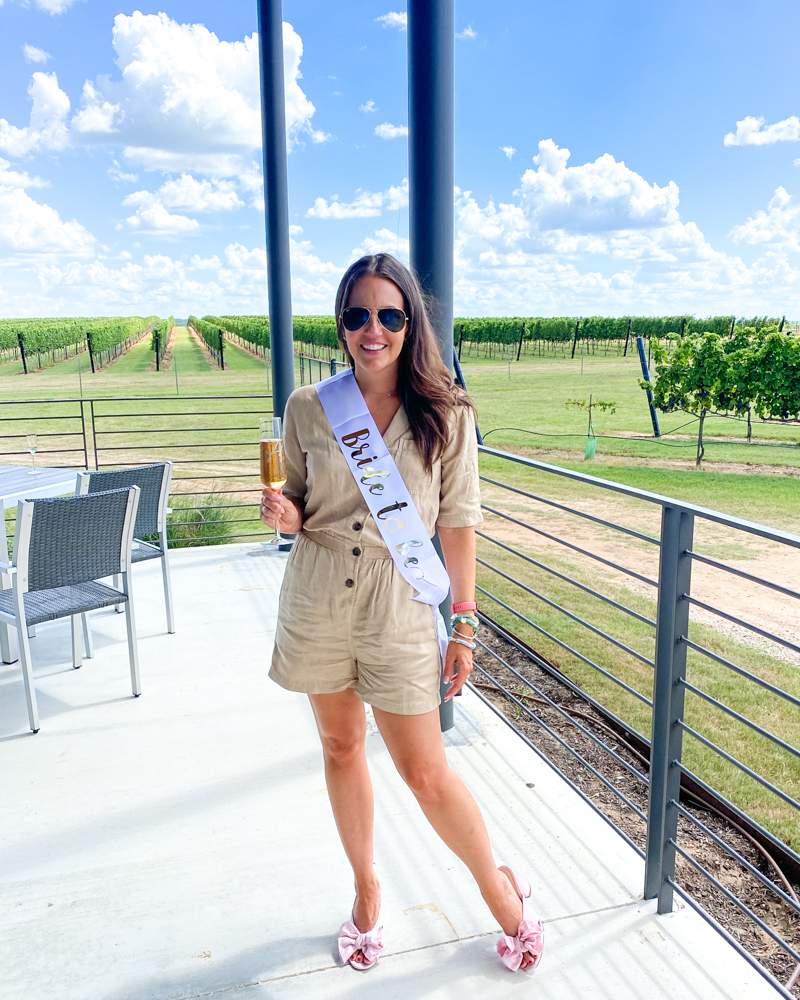 driving day/winery stops: romper | pink bow heels
This romper was perfect for a multi-tasking day.  We started with a 5 hour drive to Texas Wine Country followed by a few winery stops.  I love the loose fit and comfy factor of this romper for the long drive, and chic romper look for wine tastings.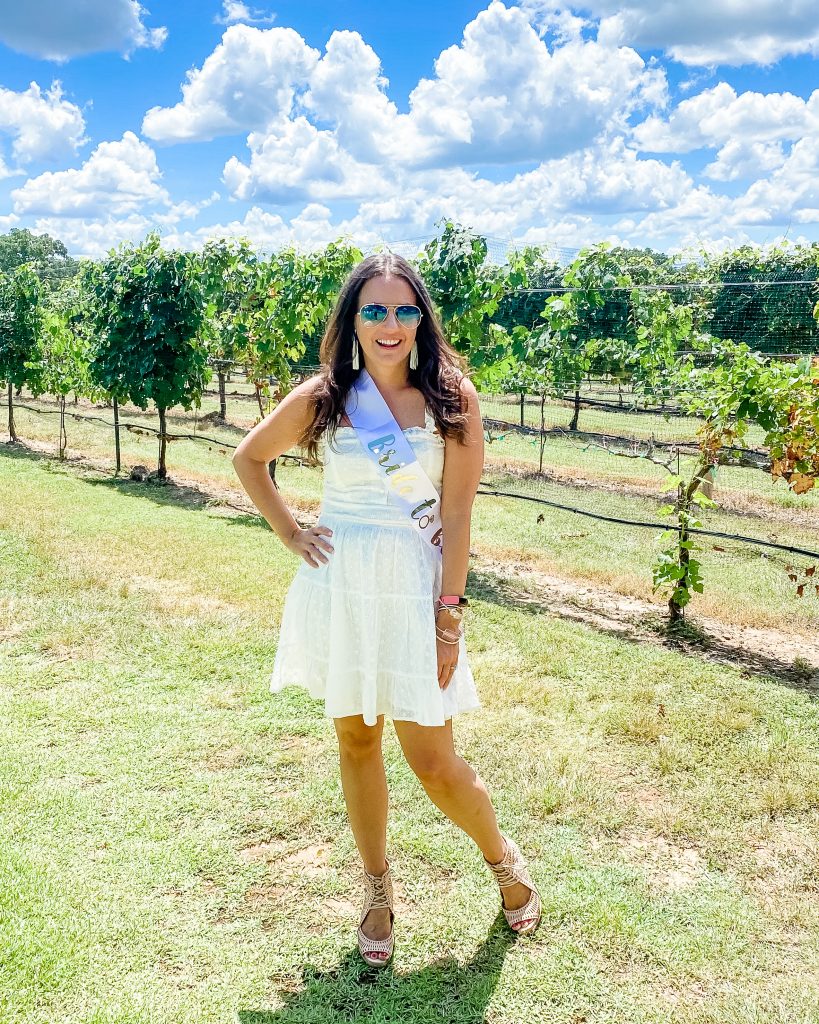 daytime winery tours: white dress
My white lace dress was perfect for a hot summer day visiting Texas wineries! The lace and ruffle details were perfect!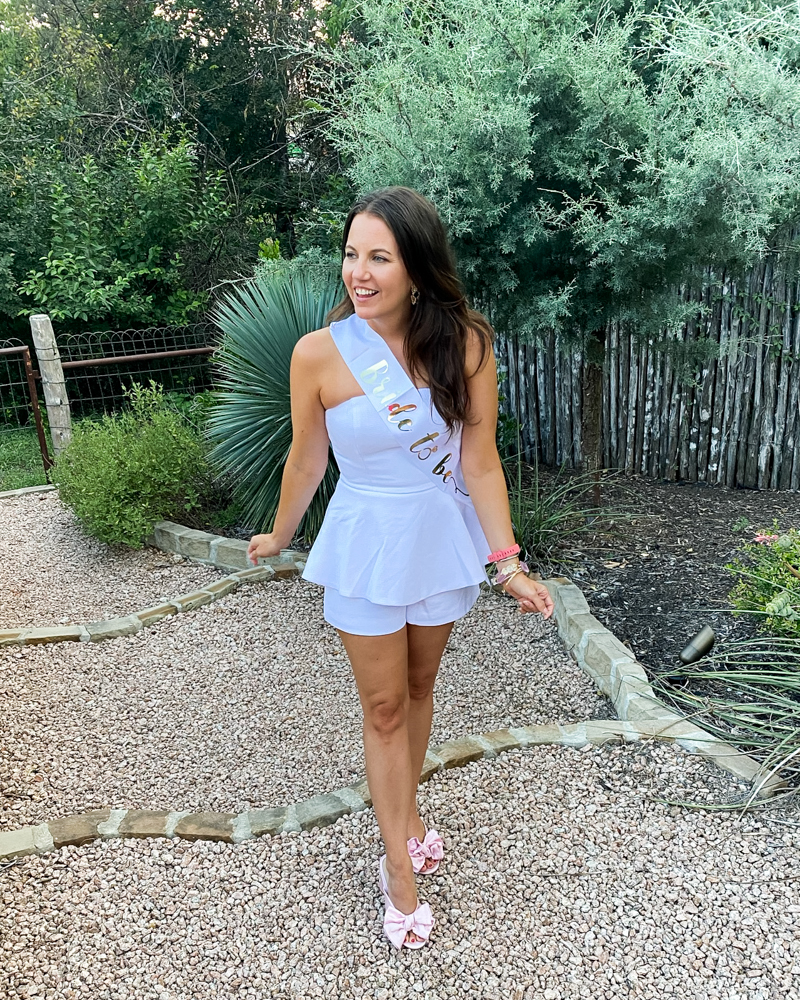 dinner outfit: white romper | pink bow heels
Fancy dinner on the town called for a structured romper. I love the fit and style of this for an evening out.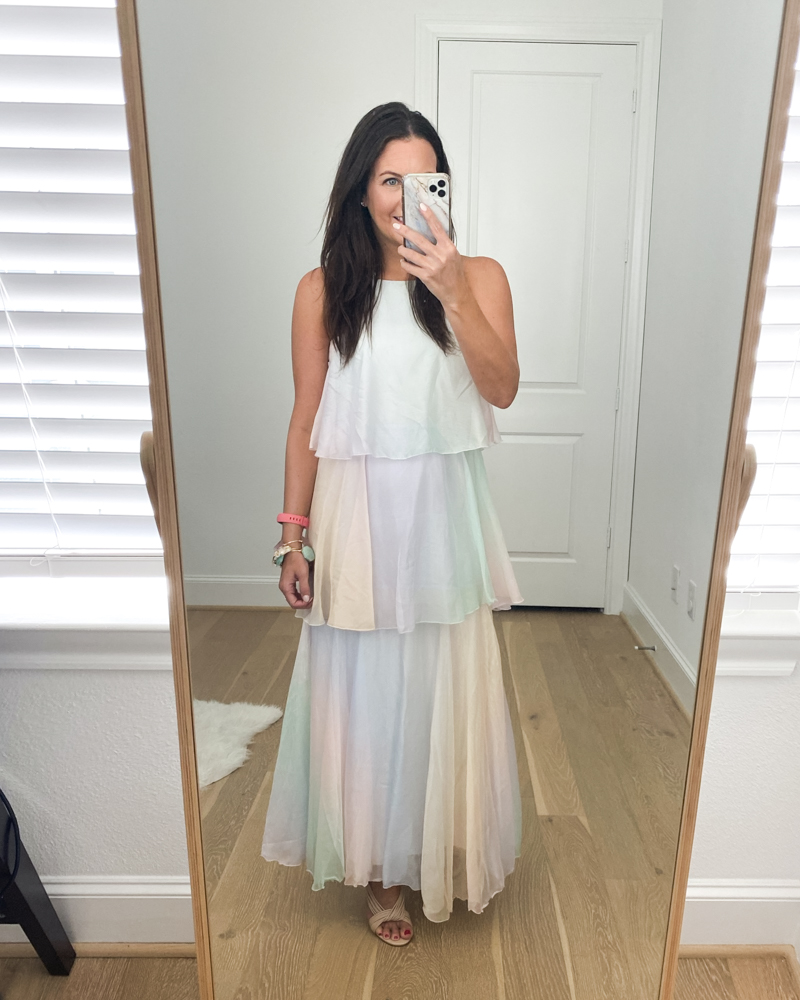 brunch dress/sold out: OPT Elena Maxi Dress
We ended up not going to brunch, so I wore this dress a few weeks later for my birthday lunch.  I loved the flowy material and pastel rainbow colors.
REHEARSAL DINNER & WEDDING WEEKEND DETAILS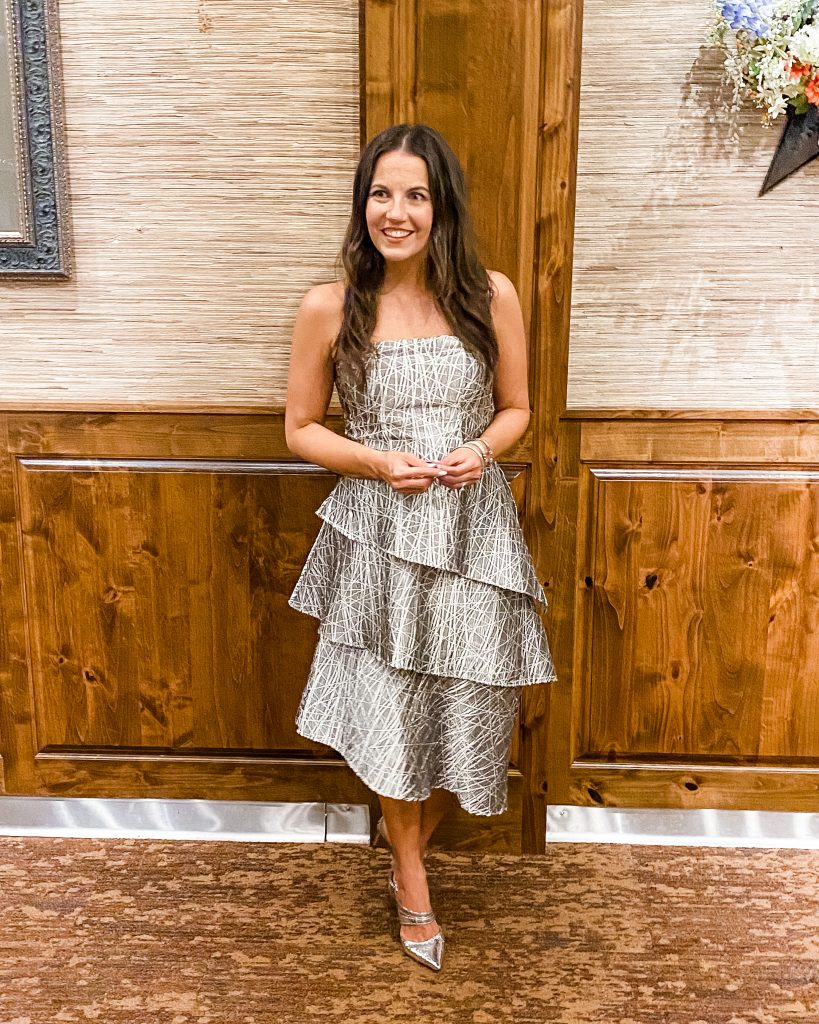 Our bridal party wore navy and gray in our wedding.  We decided to incorporate these colors into our rehearsal dinner outfits.  I found this metallic tiered midi dress and knew it was the perfect mix of cocktail and statement.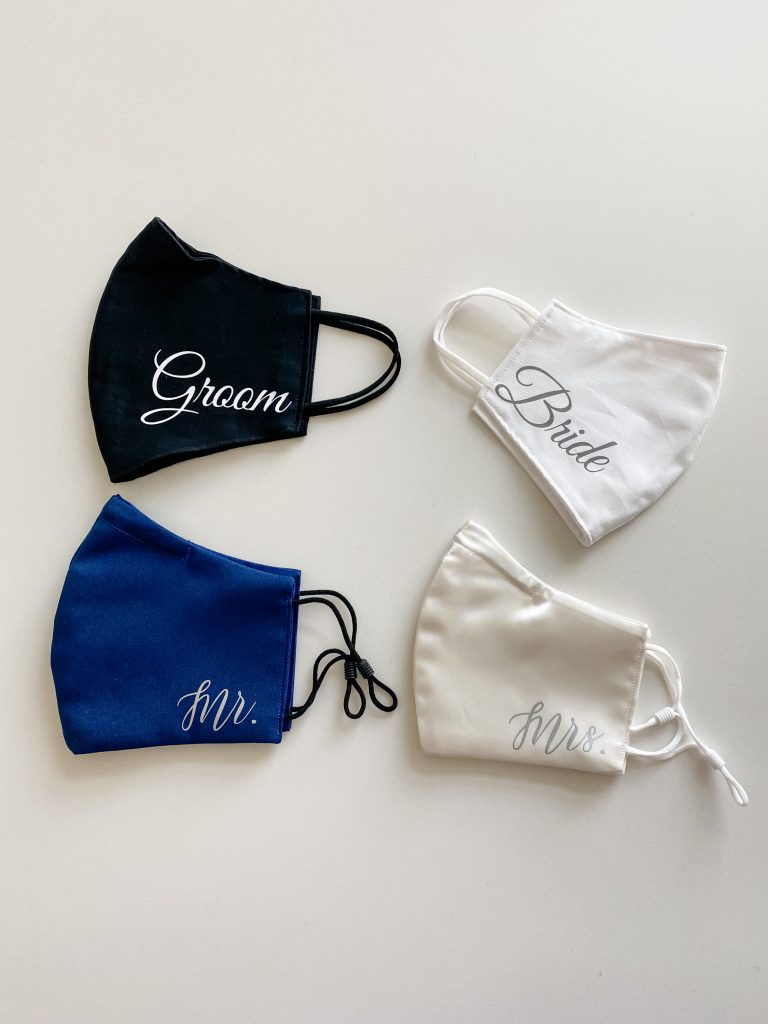 mr. and mrs. masks | bride and groom masks
I ordered a few face masks for us to use on our honeymoon for flights and walking around the resort.  I ordered one set that would match our wedding day attire just in case we needed them.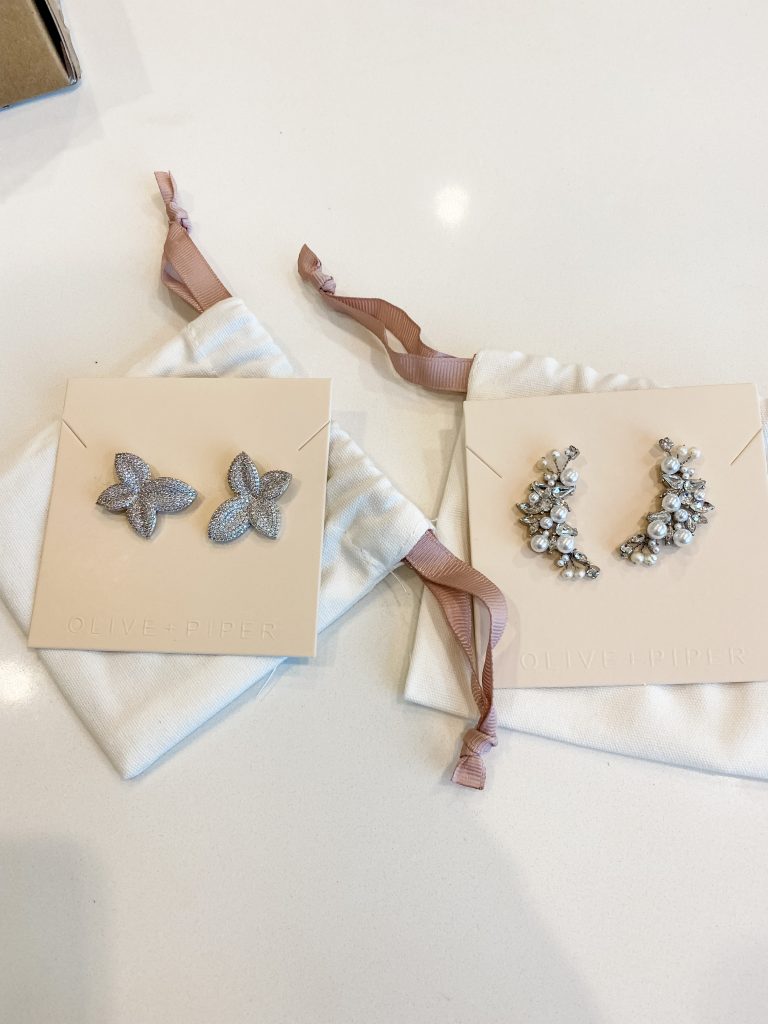 flower earrings (rehearsal dinner) | pearl & diamond earrings (wedding day)
I could not decide on earrings, so I ordered both and wore one for rehearsal and the other on wedding day.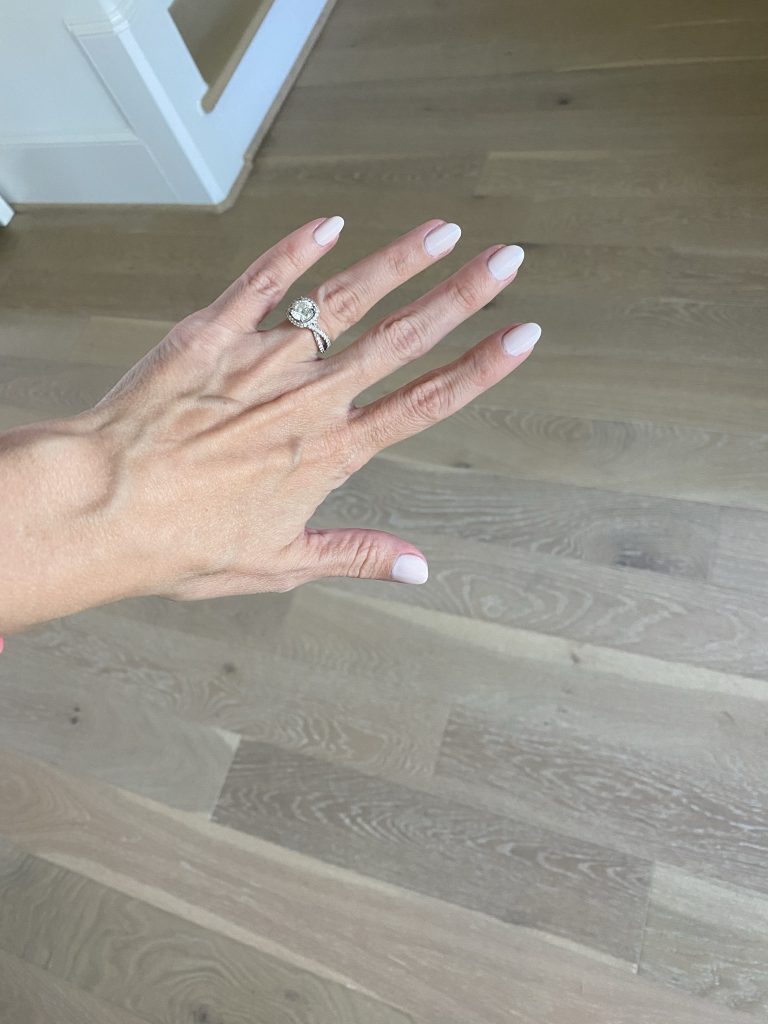 wedding day manicure: almond shape with nail color OPI Let Me Bayou a Drink
Love this post? You may also love: