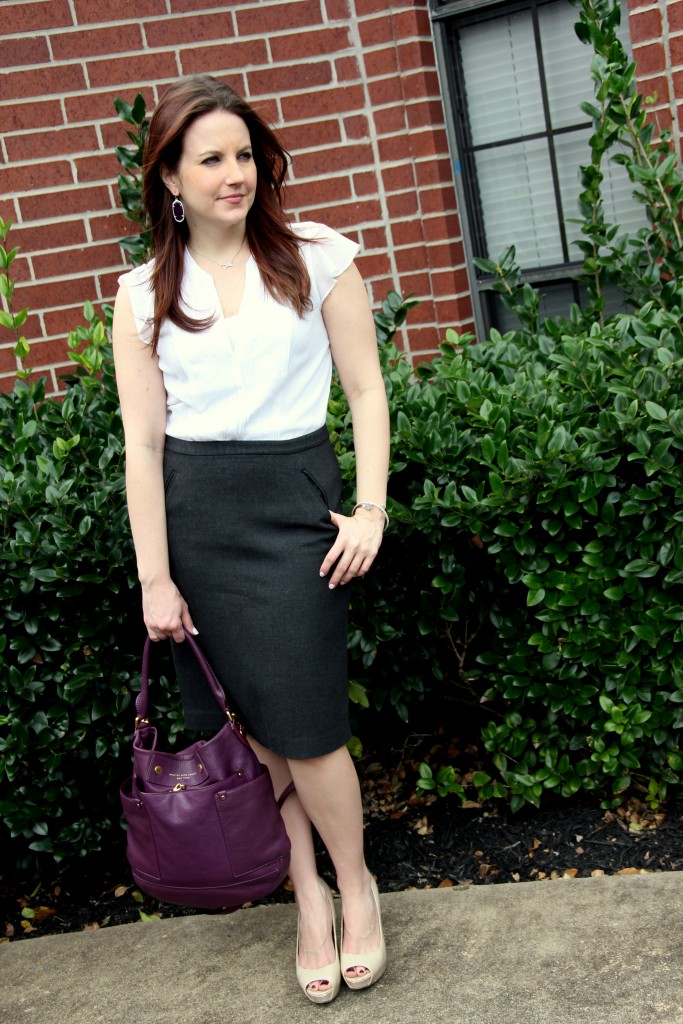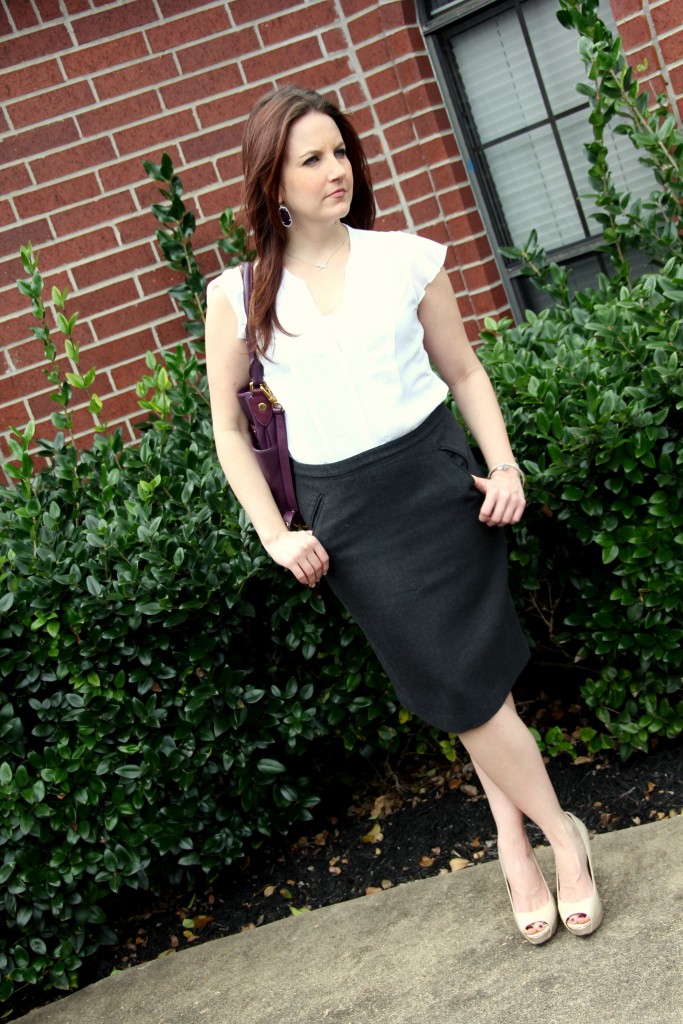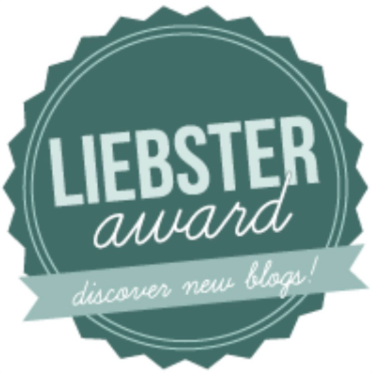 | DETAILS |
H&M Blouse with Butterfly Sleeves | LOFT Gray Skirt, Old [SIMILAR] | GUESS Ninza Pump, Old [SIMILAR] | MARC BY MARC JACOBS Preppy Leather Hobo, Old [SAME BUT DIFFERENT COLORS] |  KENDRA SCOTT Elle Earrings in Purple Jade, Arden Bracelet in Platinum Drusy |  NADRI Crystal Bangle  | KATE SPADE Mini Pave Bow Necklace, Old | ESSIE Fiji | MAC Lipstick in Faux
So I  spent my entire weekend in the sunshine!  I love that spring weather is not only here, but seems to be finally sticking around.  I started ironing some of my skirts and spring work dresses Sunday night to prepare some spring work looks for the warm days this week.   A pencil skirt and sleeveless solid color blouse is a go-to for me in the office clothes category.  I love a great pencil skirt!  This one in particular is a dark gray which I like to wear as something a little lighter in color and different than the normal black.   I am also in love with this butterfly sleeve blouse from H&M.  I own it in pink and white, and keep them in a good rotation through Spring and Summer.  I love them not just because they are cute, but they do not need to be ironed!  That is a huge plus for me!
You may be wondering what that last photo is all about.  I have been nominated for a Liebster Award!  This actually is the second time I have been nominated, and I feel so honored and lucky to have been chosen by fellow bloggers to receive this award.  I have recently become more involved in my local blogger community and have met some amazing women who I love getting to know and share blogging ideas and knowledge with.  I had no idea how amazing the blogging community was when I started this blog.  So what is a Liebster Award?  It is recognition from another blogger on a job well done, a welcome to the blogging community,  and a chance to share a little about me with my readers and other bloggers.  I first want to thank the first person who nominated me Style Savvy Sara, I totally procrastinated on posting this a couple months ago, but better than late than never right.
My current nomination is from Tina of Go Big or Go Home.  She sent me 10 Questions to answer as part of my acceptance of the award.  So here we go:
1- What's your blog about?  My blog is all about sharing my personal style and my fashion journey.
2- What did you want to be when you grew up?  I wanted to be a teacher just so I could write on the chalkboard and because I wanted to decorate a classroom.
3- What is your favorite beauty product?  I LOVE my Smashbox Jet Set Waterproof Eye Liner.  It is kind of a cross between liquid and pencil that you apply with a eyeliner brush.  It goes on smooth and easy and lasts all day long!  I never leave the house without it on!
4- What brand is your favorite pair of jeans?  I have recently started trying new brands out, but I will always go back to my first love of Lucky Brand.  I still have some of the pairs I wore 10 years ago, and they still are in great condition!
5- Tell me about your favorite day in your life!  This is hard I have a few, but I think the day I graduated college because I love that feeling I had of I can do absolutely anything I want in the whole wide world!
6- Why did you start blogging? I started because I wanted an outlet to talk fashion and share my personal style and outfit ideas.
7- Where is your favorite place in your house? I love my back patio, it's really quiet and peaceful and a great place for morning coffee or evening wine.
8- Coffee or tea? COFFEE COFFEE COFFEE!  I jokingly say I have to have at least one cup of coffee before I am ready to speak to anyone, on some days that is completely true too!
9- Tell me about your favorite DIY project.  I am not very DIY at all, but I was super proud of myself for painting my bedroom a few years ago.  It was a huge all day project I did all by myself, and I felt pretty accomplished and incredibly sore afterwards!
10- Where do you get outfit inspiration?  I pull my inspiration from everywhere from pinterest to street style to friends.  I also love reading other fashion blogs for their style tips.
I hope you enjoyed learning a little more about me!  To wrap up my Liebster Award duties, I am going to nominate a few bloggers to answer the same questions I answered above!  I have hung out with some fabulous and amazing Houston bloggers this week, so I am going to nominate some of my new local blogging buddies.  I nominate Alice of Lone Star Looking Glass, Michelle of Becoming a Heath, and Elly of Uptown with Elly Brown.
RESTYLED AND REMIXED
ELLE PURPLE JADE EARRINGS: The Casual Professional
MARC BY MARC JACOBS BAG: An Everyday Bag
Follow Lady in Violet INSTAGRAM | TWITTER | FACEBOOK | BLOGLOVIN
[jetpack_subscription_form title=" " subscribe_text="Enter email to subscribe and receive notification of new posts by email." subscribe_button="Submit"]