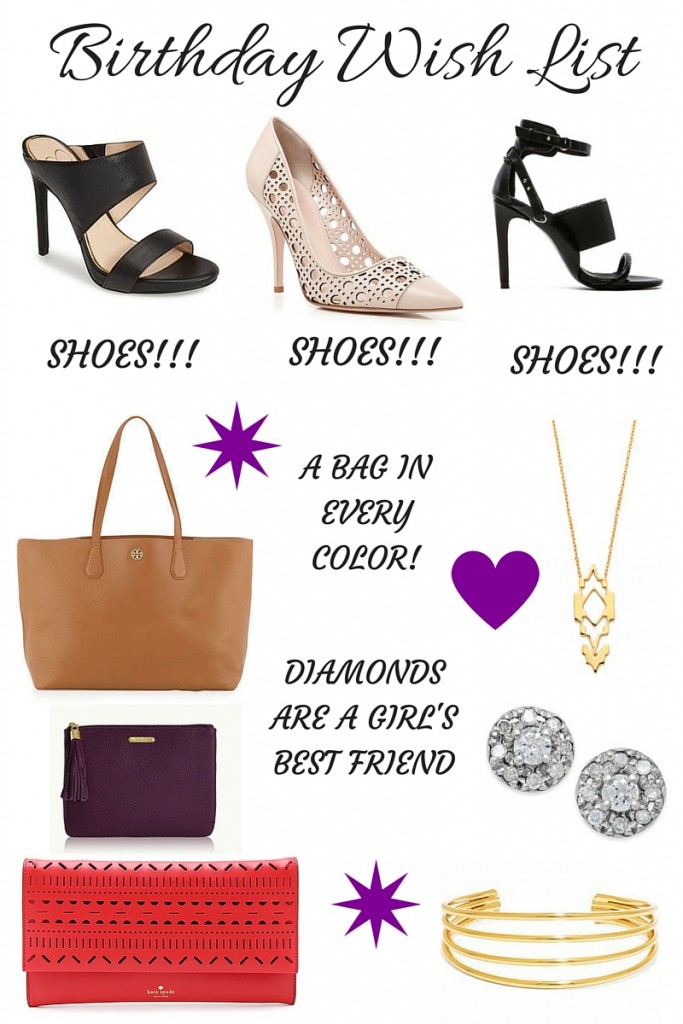 | DETAILS |
JESSICA SIMPSONS Romy Leather Platform Mule | KATE SPADE Perforated Pumps | DOLCE VITA Halton Heel |  TORY BURCH Perry Leather Tote | GIGI NY All in One Bag in Wine | KATE SPADE Neva Clutch | GORJANA Alejo Pendant Necklace | MACY'S Round Diamond Stud Earrings | BAUBLEBAR Ray Cuff
I have been talking about it all week, and the day is finally here!! It is finally my BIRTHDAY!!  I couldn't think of a more fun way to celebrate with ya'll than to share some of my birthday wish list favorites and a fun givewaway!
No surprise my wish list consists of shoes, beautiful bags, and lots of jewelry.  I rarely ask for clothes because of fit reasons.  It can sometimes be hard to return a clothing gift if it doesn't fit or look like you thought it might.  I really hope to get a mule sandal for my birthday! I have a couple different ones on my list, but I like these Jessica Simpson ones with two straps.  I am also obsessed with these pink perforated pumps from Kate Spade.  They are the perfect shoe to wear with both jeans and dresses!!  I did not have any Gigi NY items on my list until this beautiful wine color was revealed yesterday.  I am definitely using some of my birthday money to buy a bag in this color!!!!  I always have a few fun colorful clutches on my wish list, and this year I added a few cognac brown totes.  This gem from Tory Burch is probably my favorite and a bit of splurge item!  I have to put some jewelry on my list.  As soon as I saw this new pendant necklace from Gorjana, I immediately added it to my wish list. I love the unique pendant design on this necklace.  Diamonds are a girl's best friends, so I always like to put something sparkly on my wish list.
I cannot wait to celebrate with family this weekend!  I already have my champagne chilling for a morning pineapple mimosa!  Enjoy and I will see you guys on Monday!!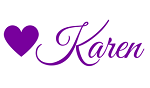 Love this post? You may also love: