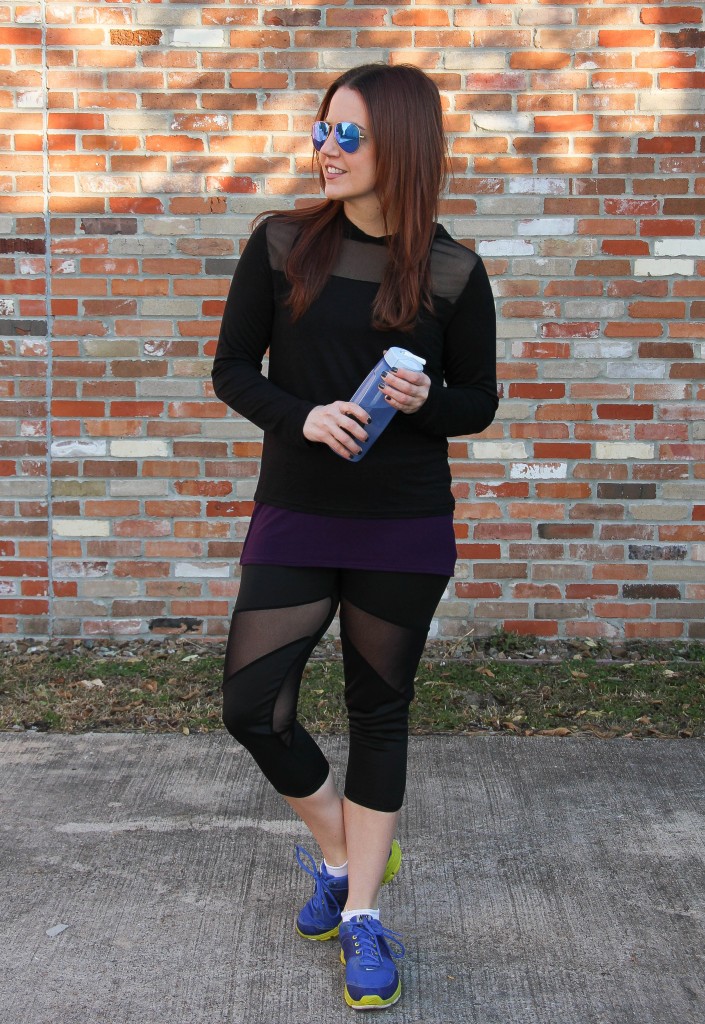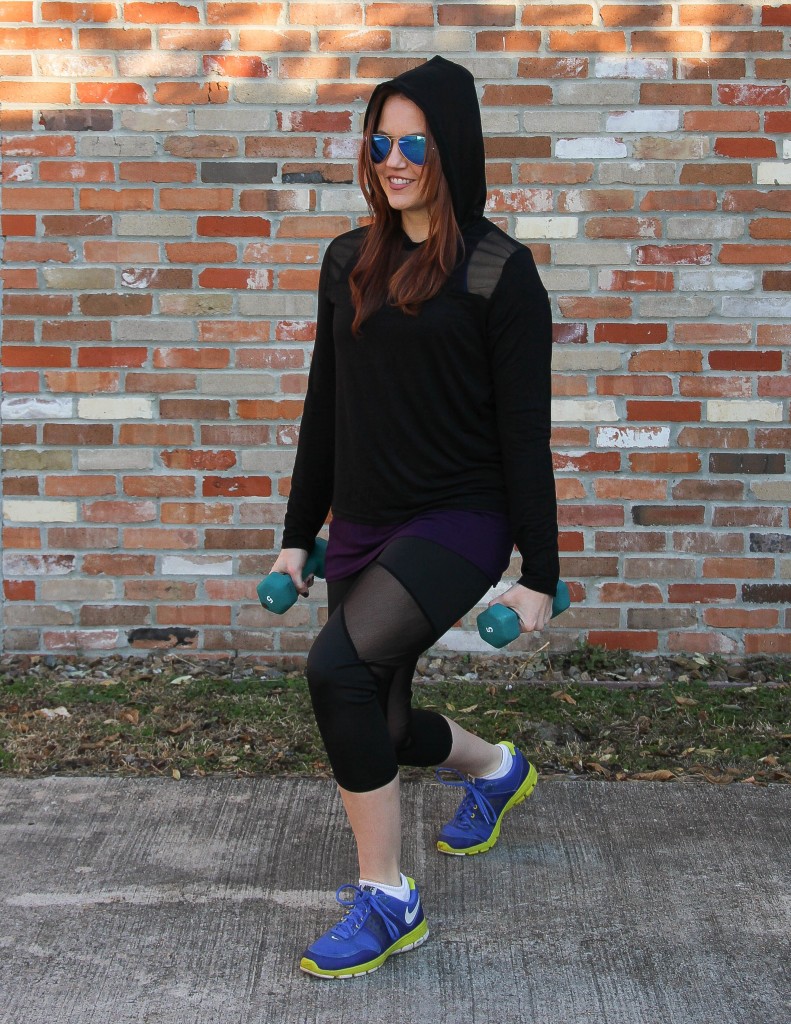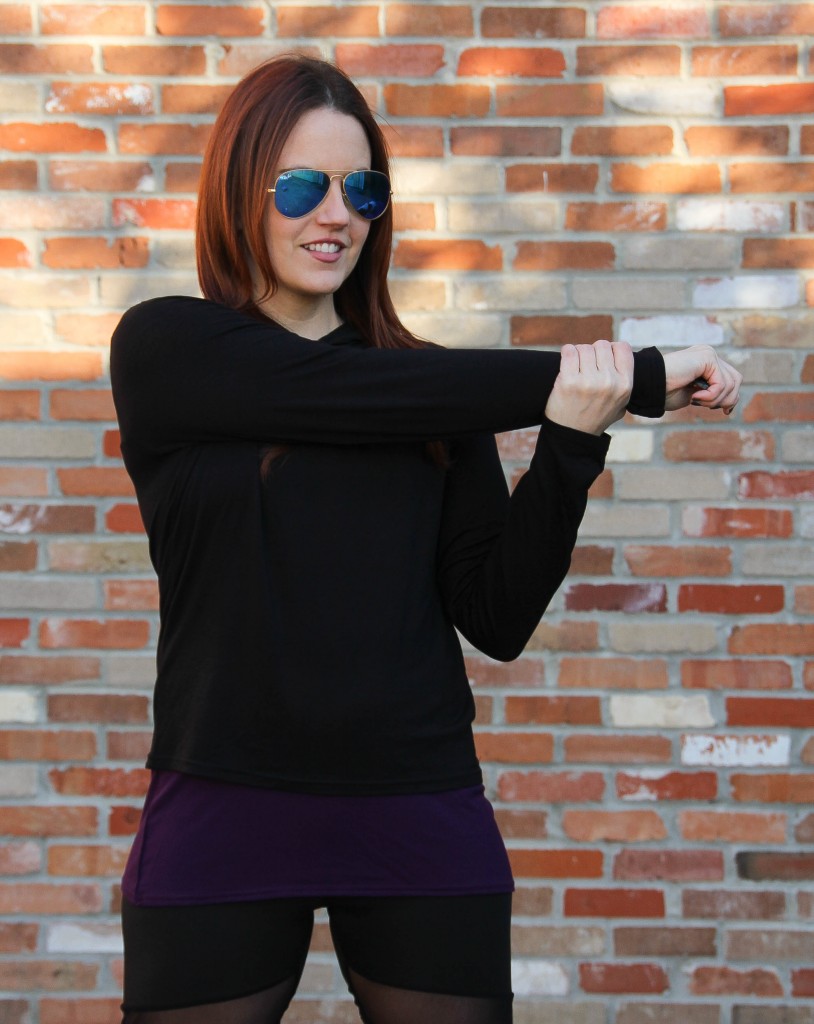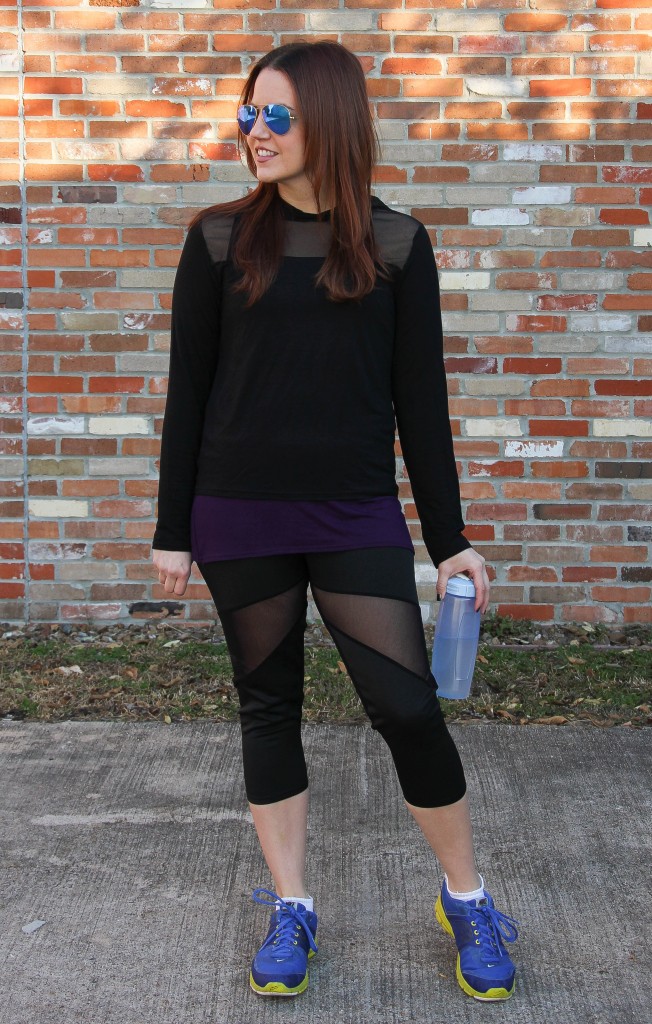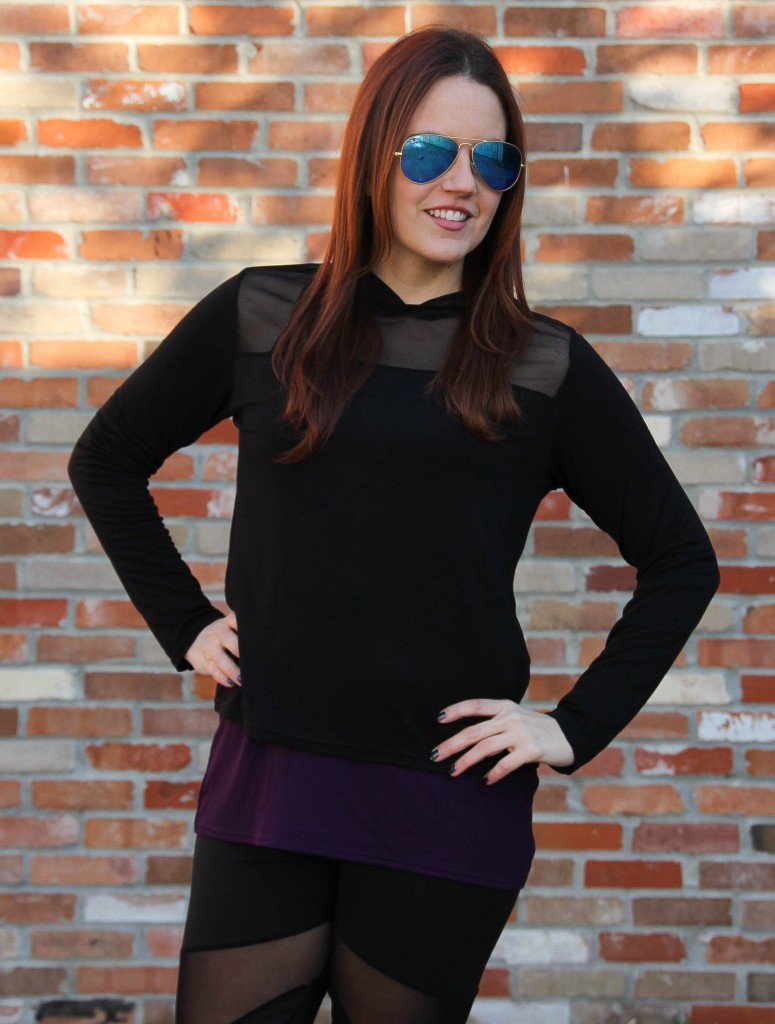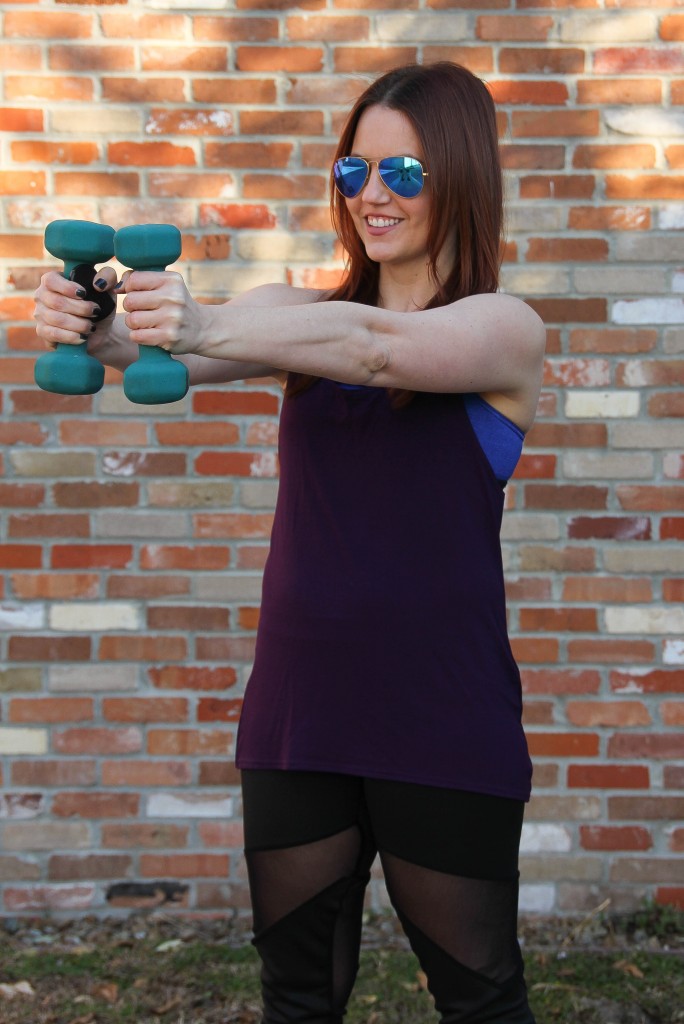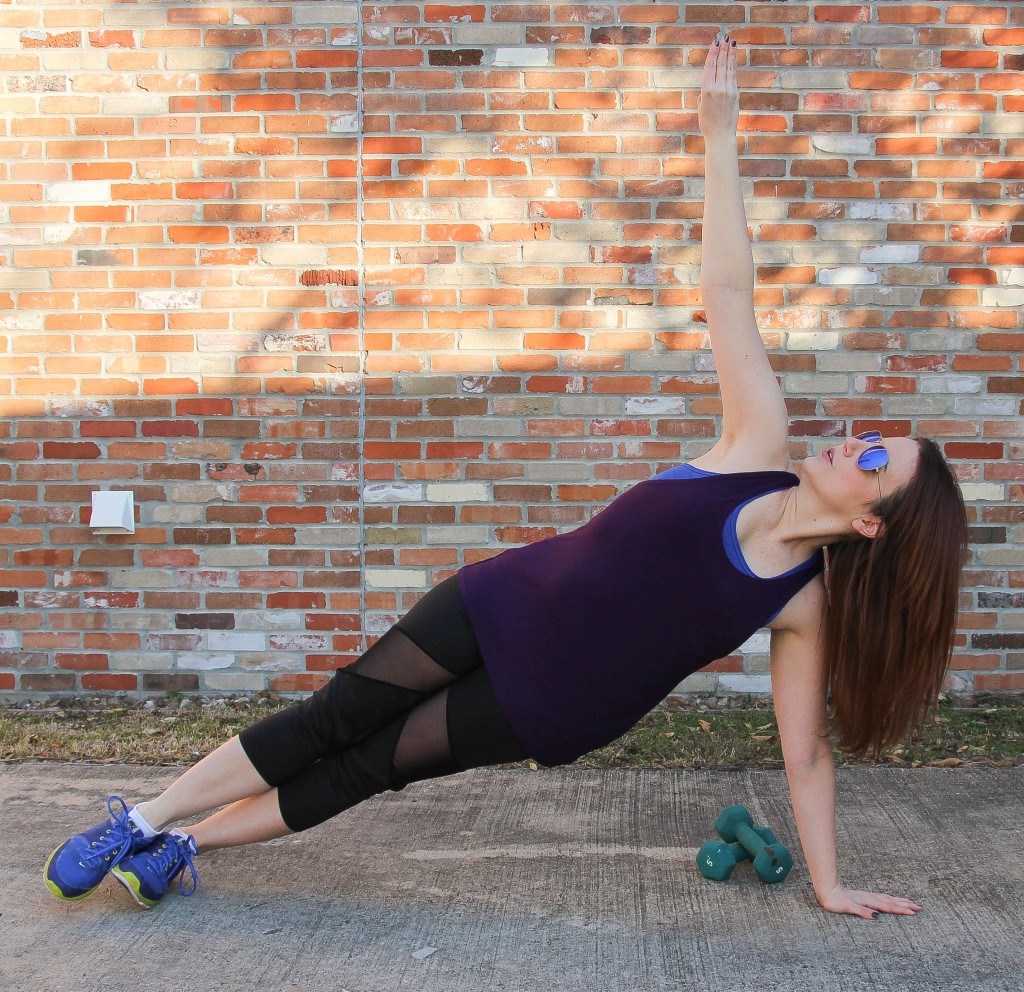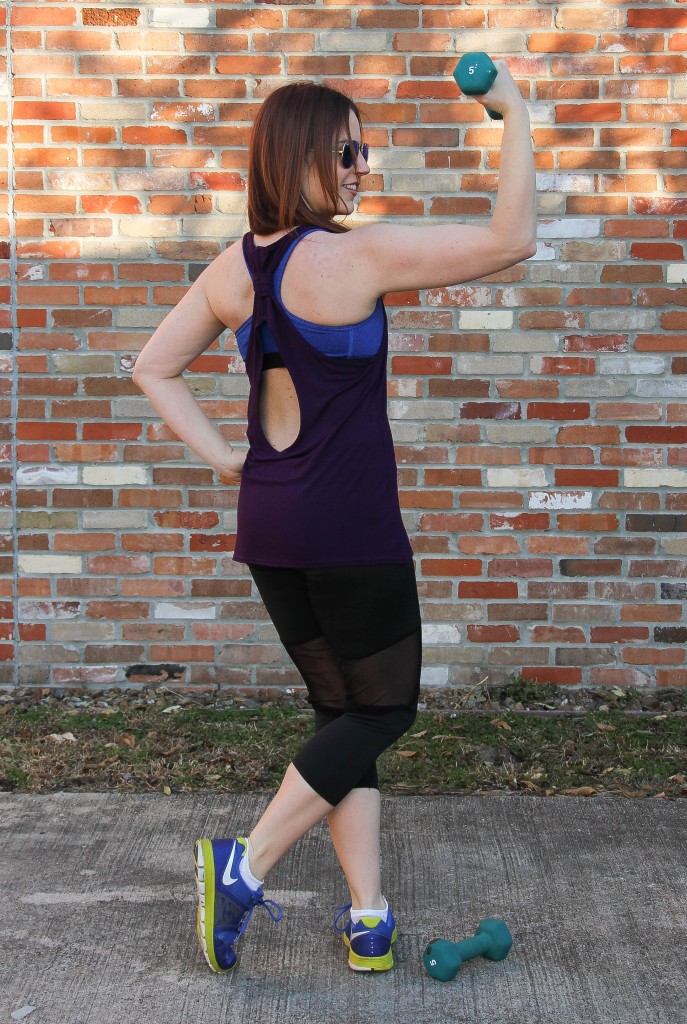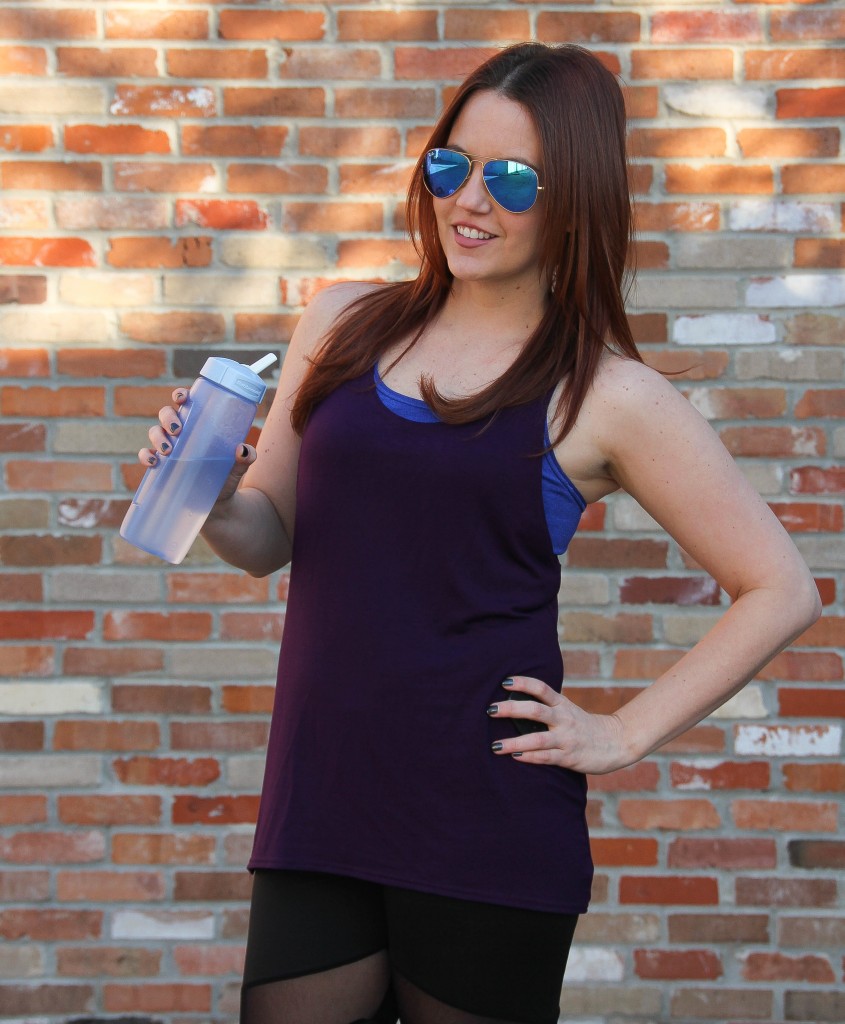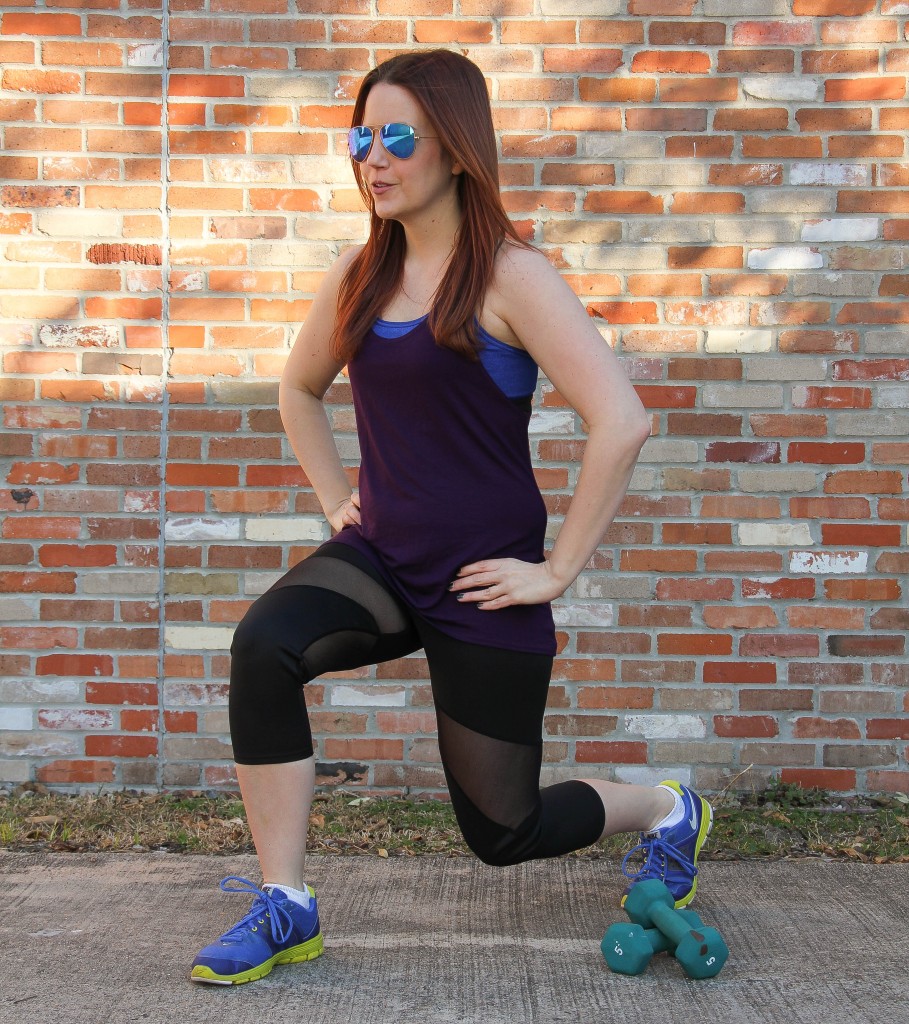 | DETAILS |
BOOHOO c/o Madison Mesh Hooded Sports Jacket (US8), c/o Lena Twist Back Sports Vest (US6),  c/o Mesh Panel Leggings (US8) | NIKE Pro Classic Sports Bra  | NIKE Training Free XT Sneakers (SIMILAR | SIMILAR)  | RAYBAN Blue Mirror Aviators  | MAC Lipstick in Faux
New Year, New You.  You have heard it probably a thousand times in the past few weeks.   A new year is a great time to kick start or revive a fit and healthy lifestyle.  Living a fit and healthy lifestyle is probably my second passion after clothes, shoes, and all other things fashion. I have always loved working out.  Through the years my workouts have greatly changed, but I have always loved hitting the gym.  I find the atmosphere to be extremely motivating.  I hit the gym almost every weekday morning at 5am.  Yep, you read that right.  5am!  I will say I slowly eased my way in to this early wake up call over several years.  I started by waking up 15 minutes here and a few months later another 15 minutes.  Now my alarm goes off at 430am, so I can be at the gym by 5.  Yes, I do occasionally miss or run late because sometimes I stay out late the night before or I just don't want to get out of my warm and cozy bed when it's 30 degrees outside.  Over the years I have learned a few motivating tricks to keep me from hitting the snooze button. I wanted to share a few to help you out this new year to keep up the workout motivation.
One – New Music.  Whenever I am in a rut, I download some new music to my iPhone.  I have a rule that I cannot listen to my new gym music until I am at the gym.  I also constantly change up my playlist to keep things different.  My current favorite workout song is Elle King's America's Sweetheart.  Christina Aguilera's Fighter and Britney Spears' Circus are two songs that are almost always on my workout playlist.
Two – New Workout Routine.  If you do the same workout everyday, you will get bored.  I do something different everyday.  I typically start with a minimum of 15 minutes cardio (this is also when I get my news and weather for the day 🙂 ) and then strength training for the remainder of the time.  I try to do around 6-8 different strength moves.  One day a week I do only cardio with a little bit of abs.  For my strength workouts, I rotate between arm and leg days.  I love the workouts by Lauren Gleisberg.  For starters, they are mostly free and her picture demos are easy to follow.  I usually check her site out once a week to get new ideas for my strength workouts to keep them fresh.
Three – New Workout Clothes.   I wear the same basic items to the gym everyday, so when I get something new it is kind of exciting.  I am really big on affordable workout clothes too.  I mean I sweat for an hour in these, and they will be washed on a weekly basis.  I want them to be good quality, but I just hate spending lots of money on something I sweat in.  I was excited to learn about the Boohoo fit line.  I already knew they had cute affordable clothes, so I was pumped to try out their workout clothes.  My go-to for gym clothes in winter is leggings, tank or tee, and a hoodie.  I have seen mesh leggings and was unsure about them, but my bestie likes here pair so I went for it.  I like that they are different and fun.  The non-mesh material is thick which is nice, so you don't have to worry about any see-through action on leg day.  I love the open back of the tank top too and the color of course.  I like the cut of this top to be able to watch my muscle movement while I do arm workouts.  I love being able to observe how my muscles and arms are changing over time.  When I get to the gym, I tend to start with my hoodie on because I'm cold.  This one is thin, so it breathes a little more and I can wear it a little longer.  I also like that it's thin so when I take it off and tie it around my waist, it won't get in the way of my workout.  All the clothes are lightweight and easy to move in. I do recommend ordering up on the sizing.  The company is based in the UK, so the sizes run small compared to US sizing.  I included my sizes up top in the detail section for your reference.
I hope ya'll enjoyed a small peek into my fit and healthy lifestyle.  I loved putting this post together, so I may do a few more throughout the year.  I also shared a few more of my personal favorite fit and healthy items below from my favorite cookbooks to items I use in my at-home workouts, and the most amazing headband for workouts.  I love mine and have been using it for years!  Now who is ready to hit the gym!
SHOP THE LOOK

PERSONAL FAVORITE FIT & HEALTHY ITEMS

Follow Lady in Violet INSTAGRAM | TWITTER | FACEBOOK | BLOGLOVIN | SUBSCRIBE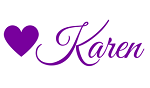 Love this post? You may also love: