Monthly Archives:
April 2018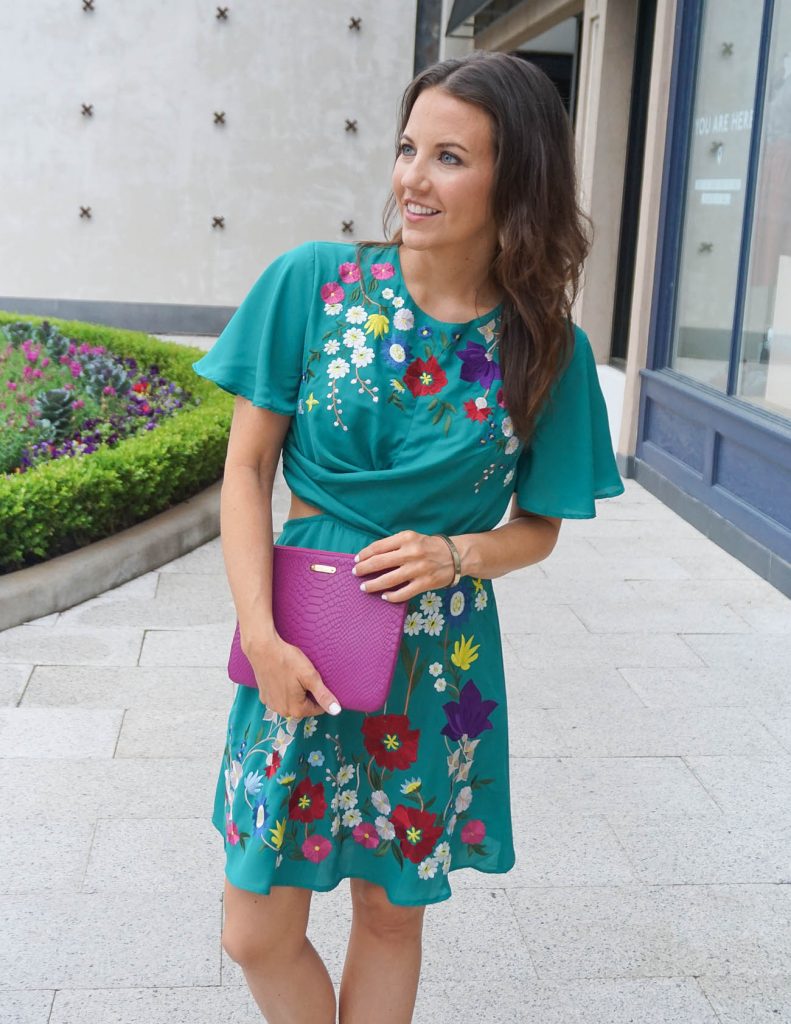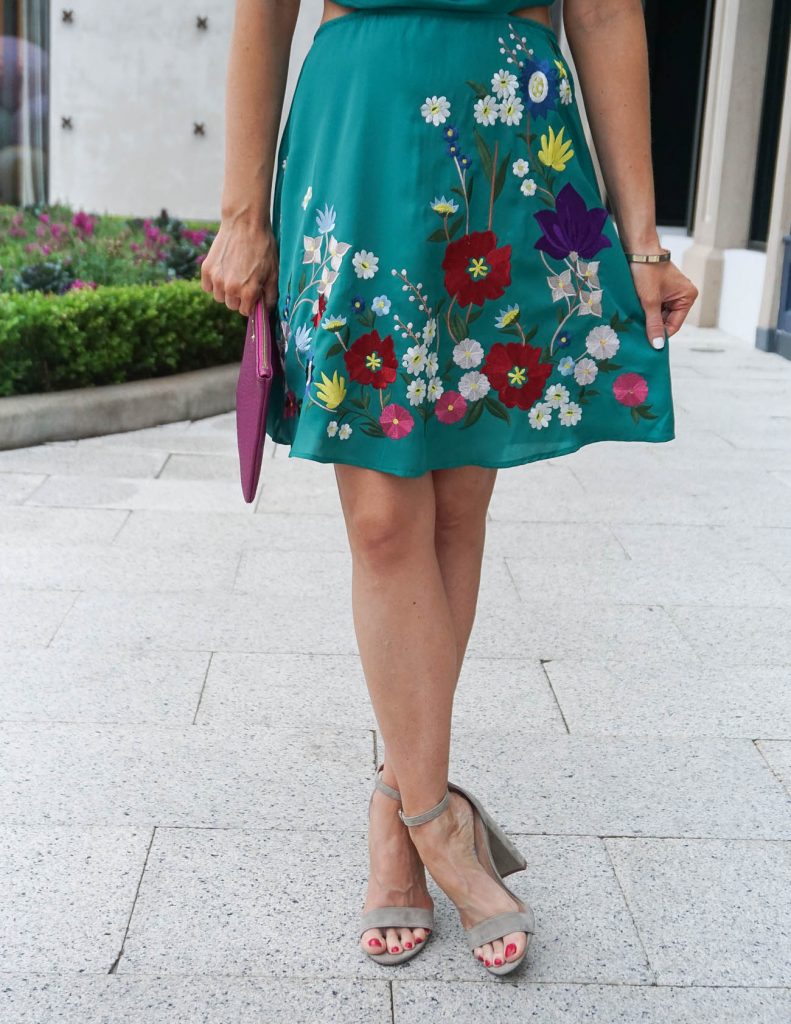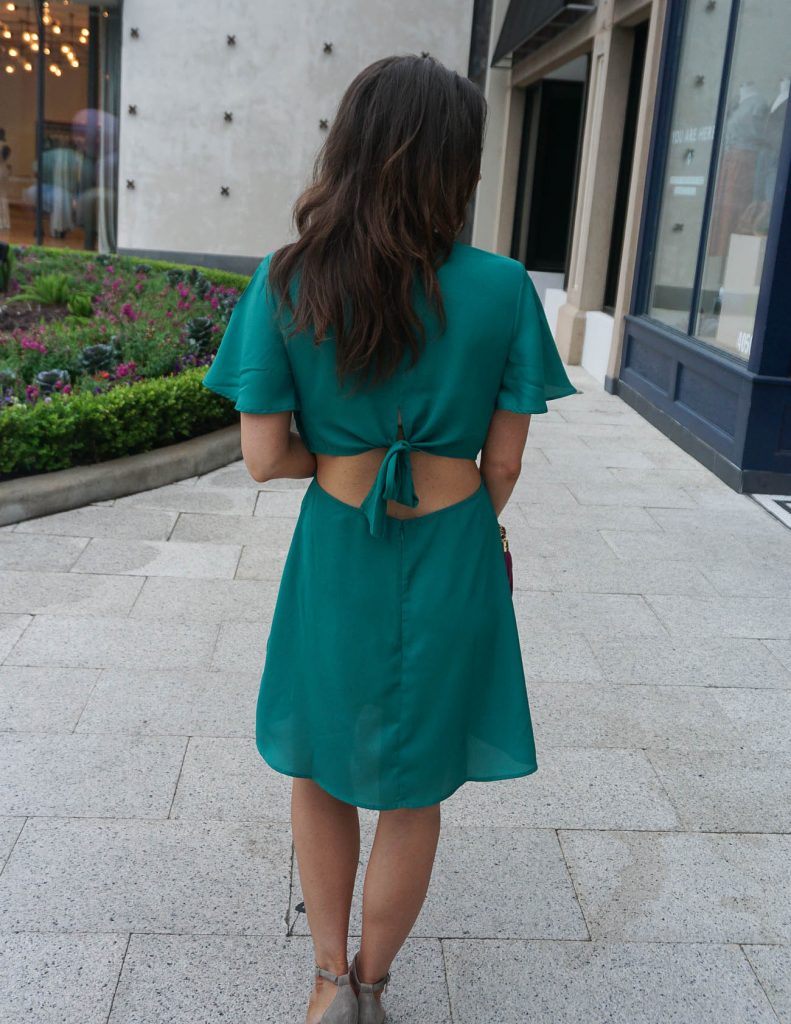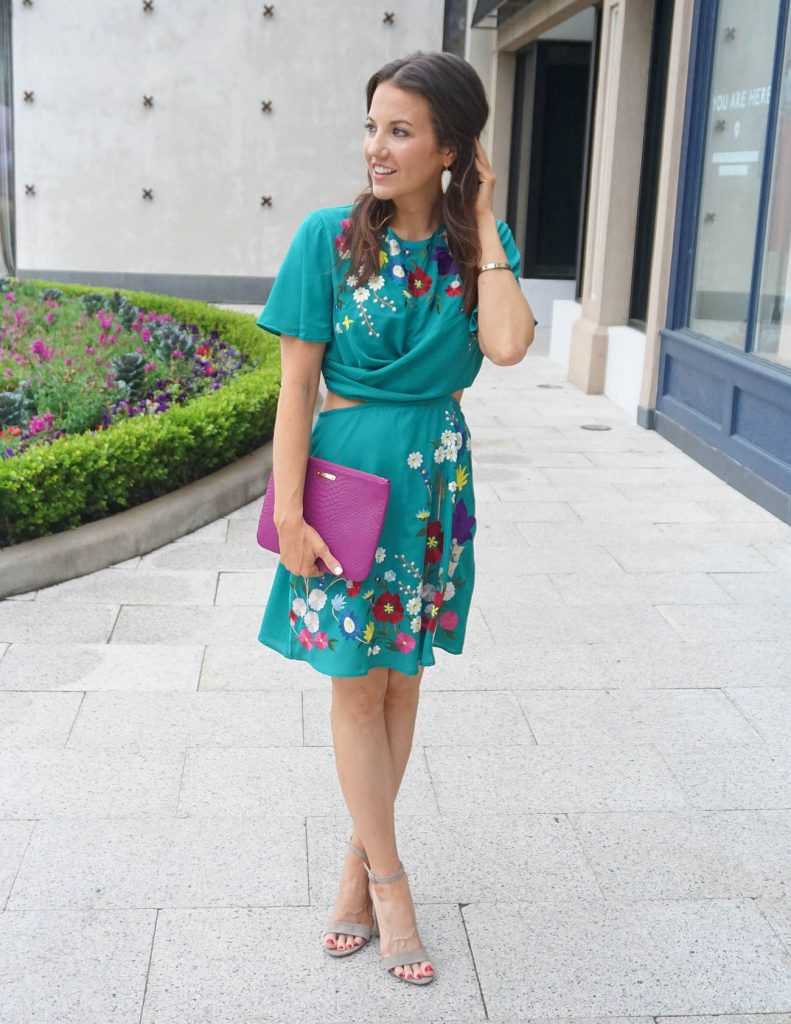 Happy Friday! I am so excited to share this teal floral dress with you guys.  I am OBSESSED with this dress.  It was love at first sight for sure.  I was immediately drawn to the gorgeous deep teal color and fun floral embroidered design on the dress.  But it was the sexy little cutout and slight showing of skin that really made me like this dress.  I feel like it's a fun little surprise addition to the dress. Gorgeous and sophisticated in the front with a little fun and flirty in the back.
I officially declare this dress my Spring It Dress for all the events of the season. I can see wearing this to a Spring or Summer wedding, a bridal shower, or date night.  It's one of those dresses that instantly puts you in a fabulous, happy, and fun mood.  Even better the price tag, it's only $60!  I'm wearing the petite size, but I linked both the regular and petite for you.
I hope you all have a wonderful weekend ahead, and thank you so much for taking some time out of your week to stop by!  I appreciate it so much that you come hang out with me on this little space of mine!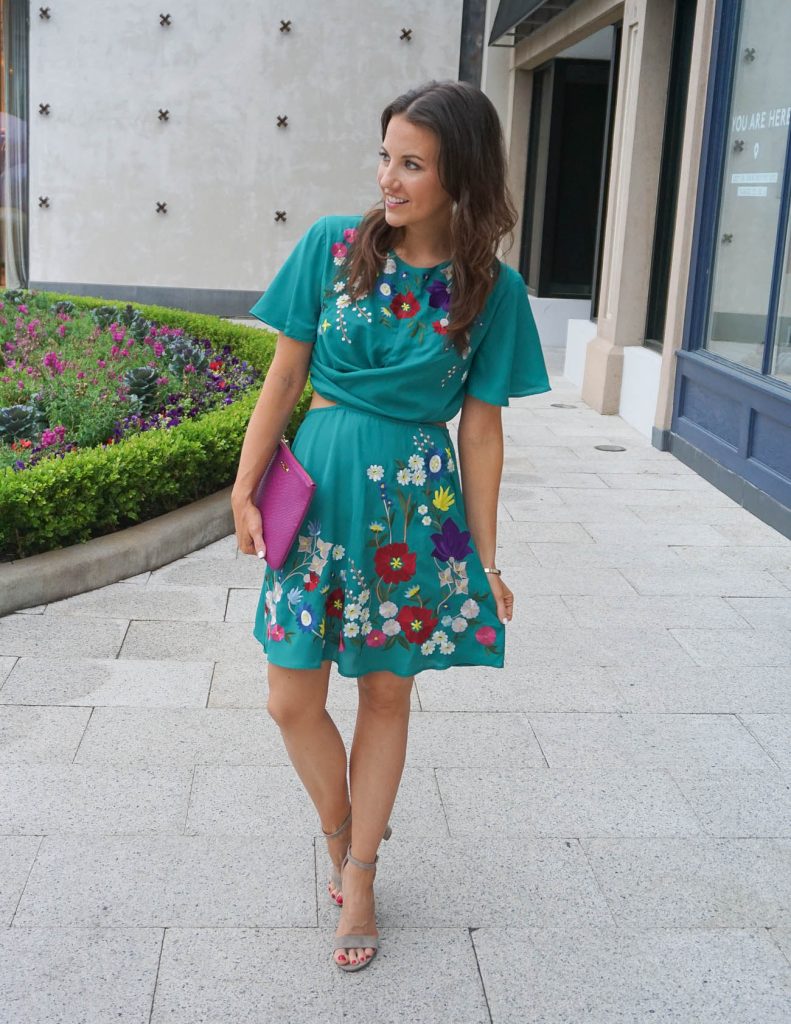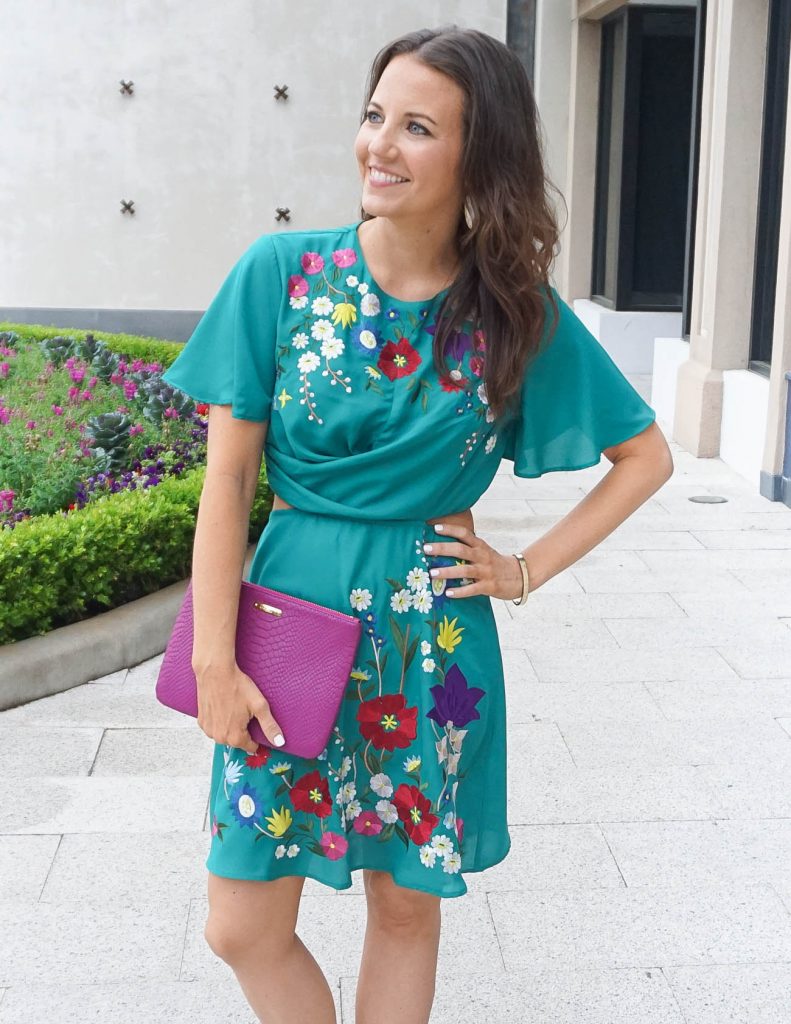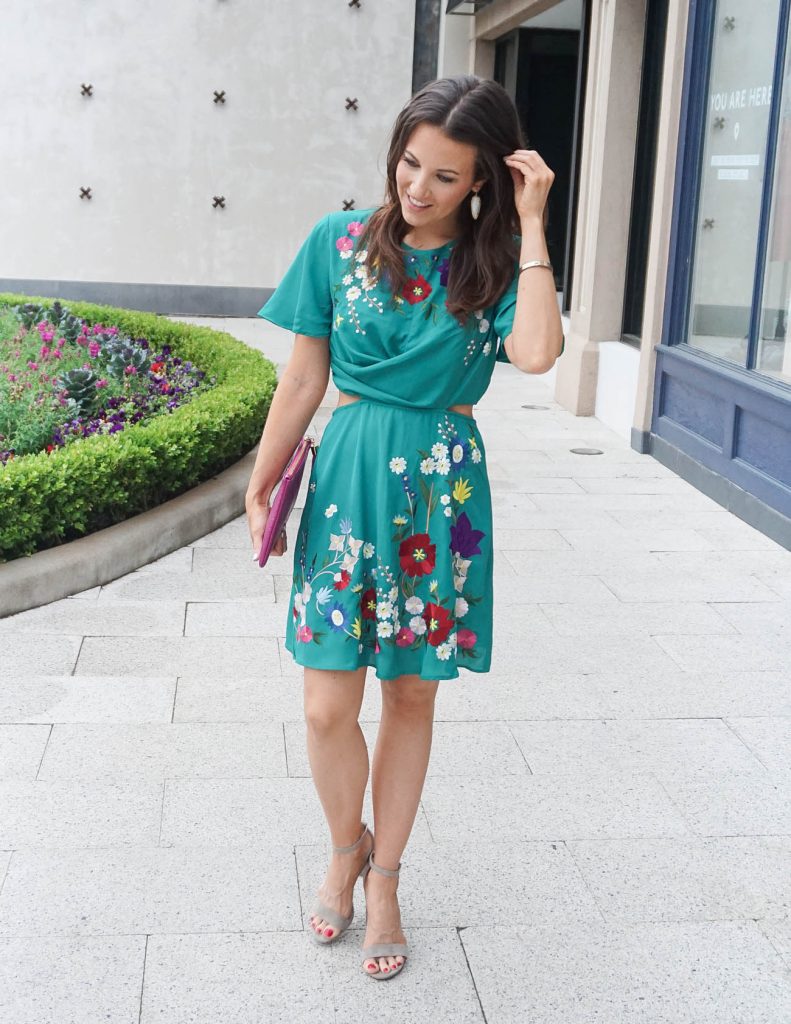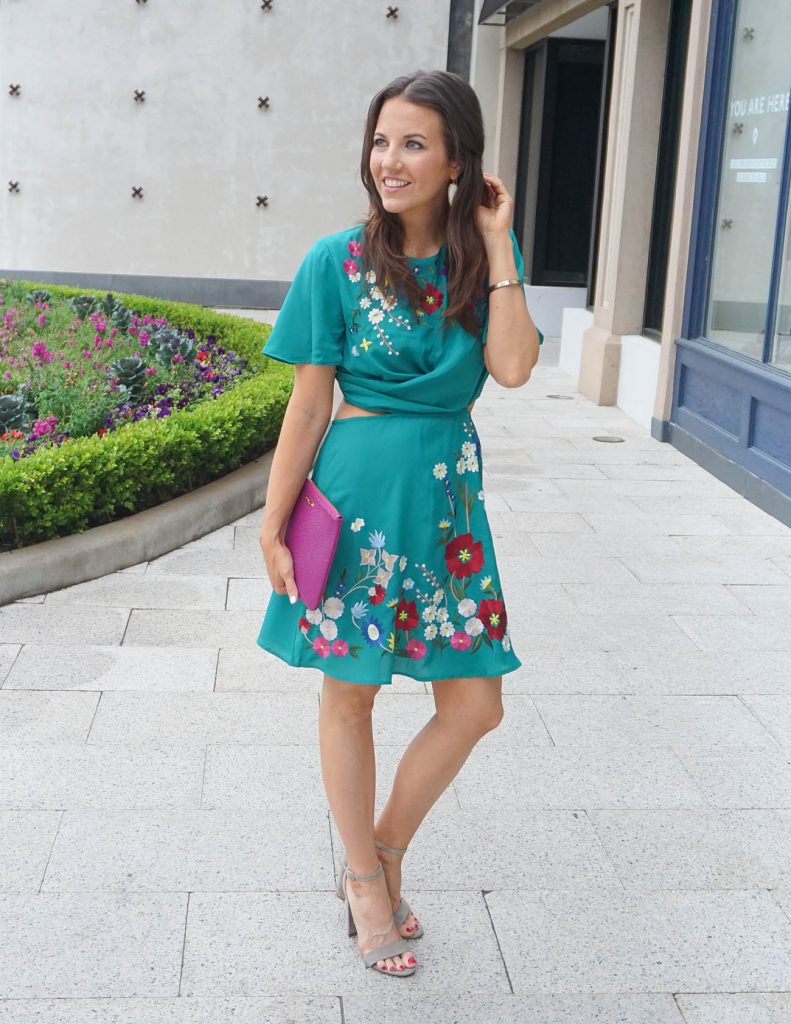 SHOP THE LOOK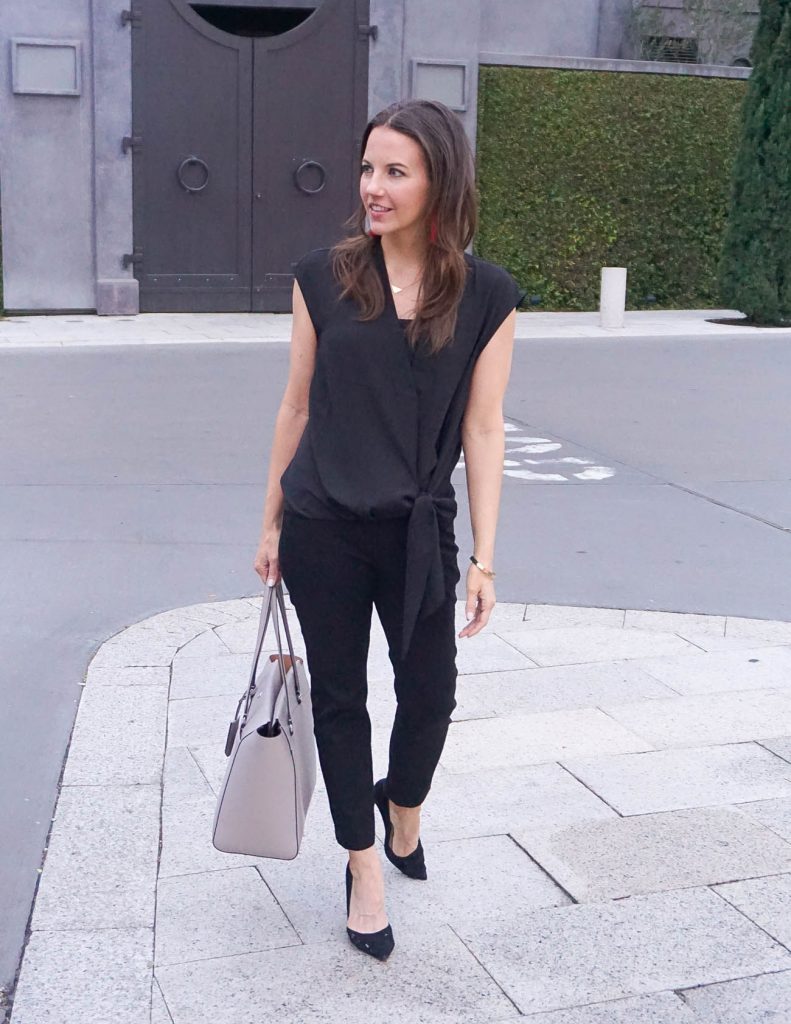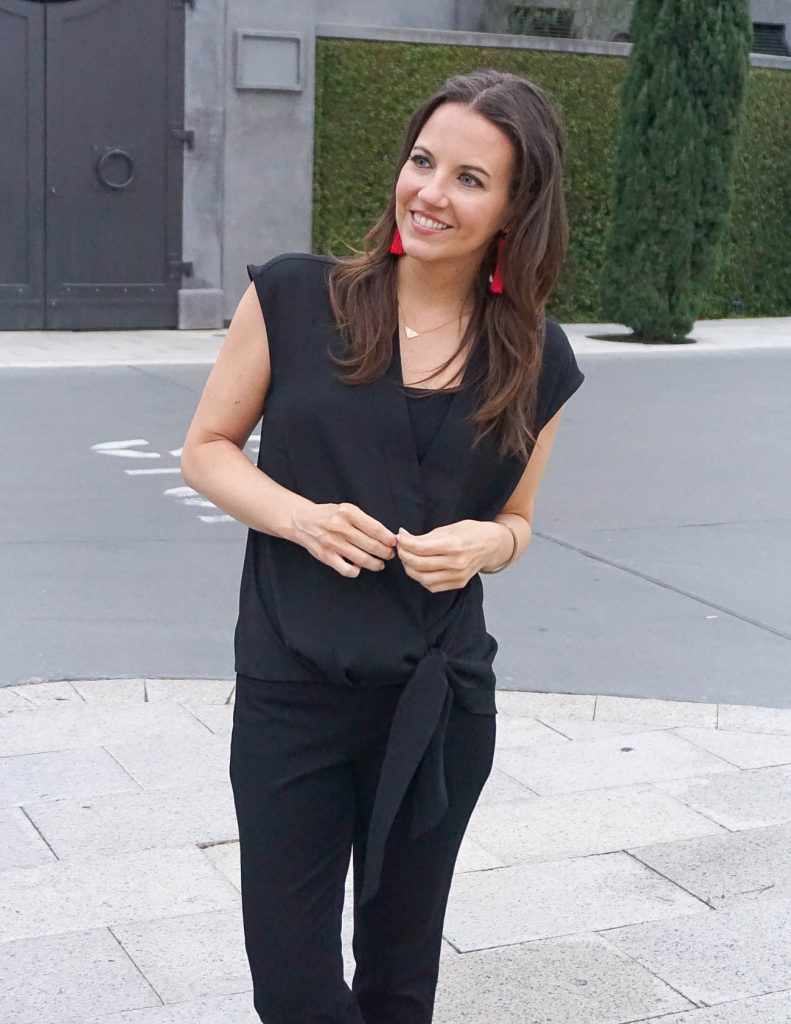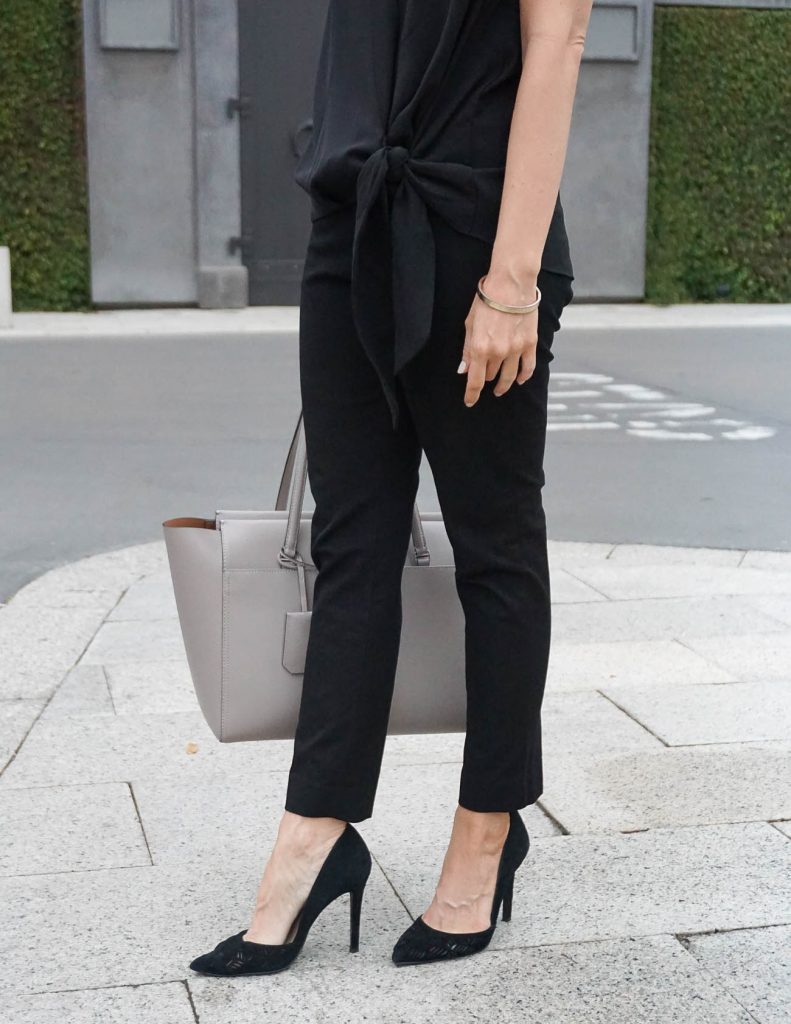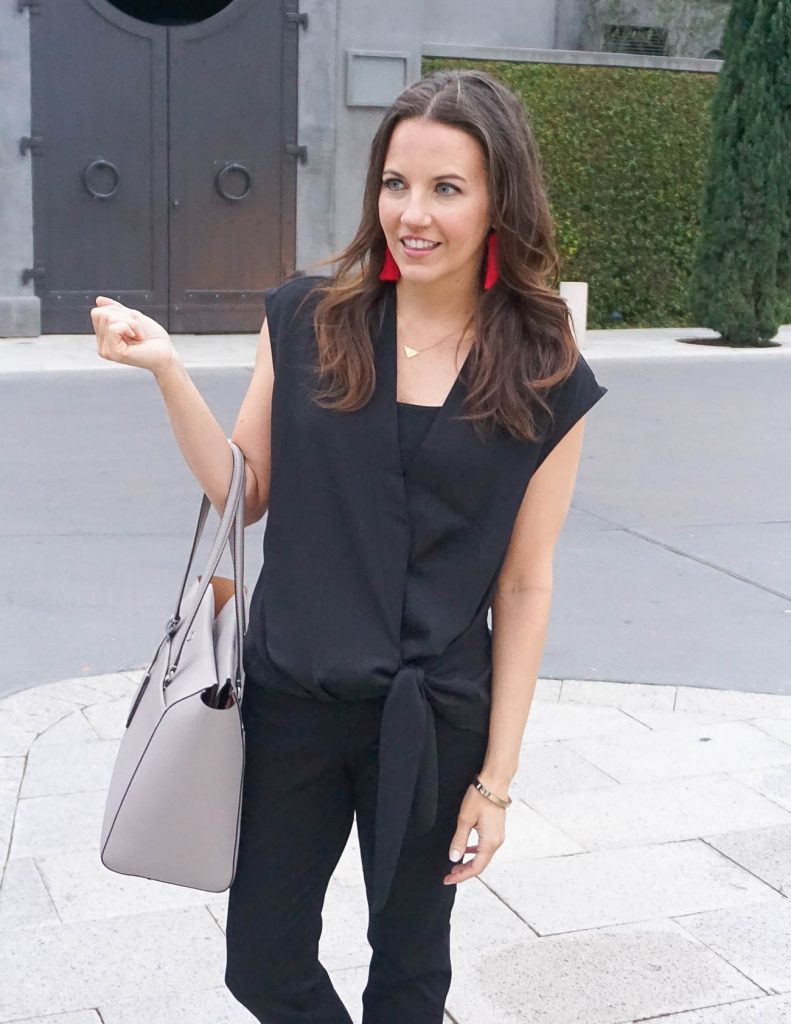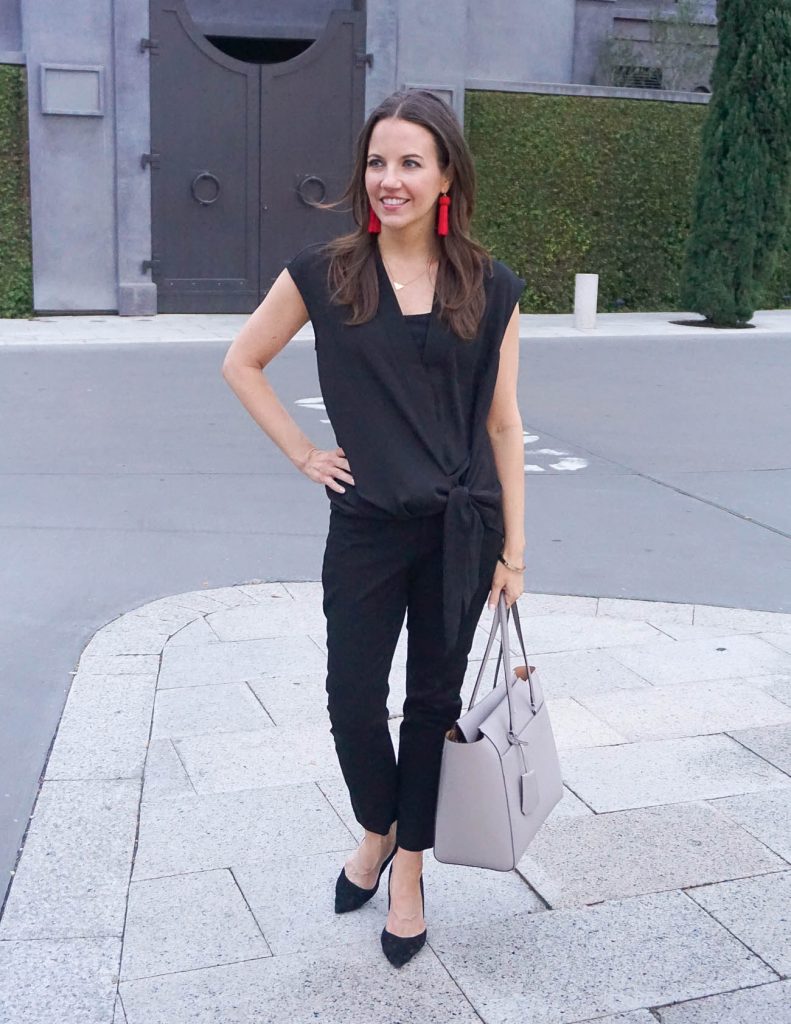 Hello ladies!!  I'm sharing a simple and chic work outfit idea for you today, and it features my new black work pants!  I have always been a huge fan of Loft for all my work pant needs, but the last pair I purchased was a little lacking in the quality department.  The back seam split down the length of my leg on both sides.  It's the first time this has happened and everything else I buy is great quality, so I feel like I just got a bad pair.  It did however make me a little nervous to buy another pair from them with a back of the leg seam.
I decided to venture out and look for a new brand of work pants.  Since I'm petite (5'3), I really wanted to find a place that sold petite pants, so I wouldn't need alterations.  My sister did a little leg work for me trying out J.Crew and Banana Republic.  Her winner was the Banana Republic Sloan pants.  Since I knew Banana had a great petite section, I checked them out first and fell in love too.  These pants have minimal stretching throughout the day, and so far the quality has been top notch.  I love that the length hits perfectly at the ankle.
I only bought one pair to give them a little test run, and I am ready to declare these my favorite new work pants.  Next time I see one of the 40 or 50% off sales at Banana Republic, I plan to buy a couple more pairs in black and another fun color or two.
Thanks for stopping by today.  Don't forget to join in on the Style File Link Up fun, and have a wonderful week!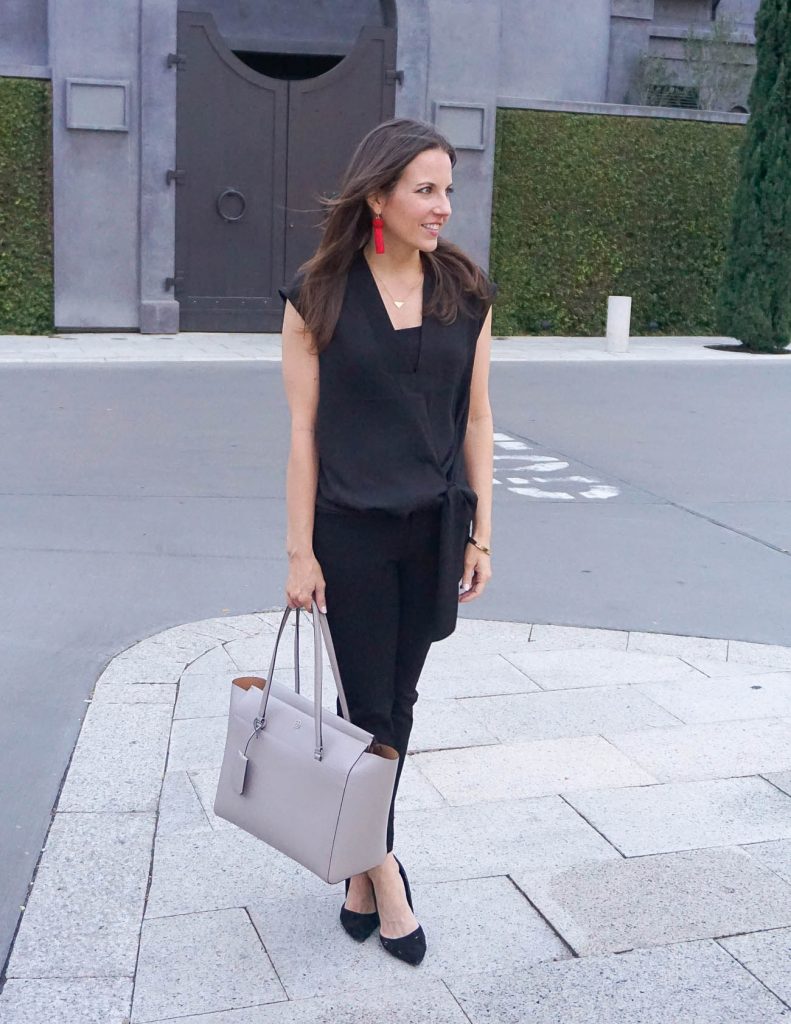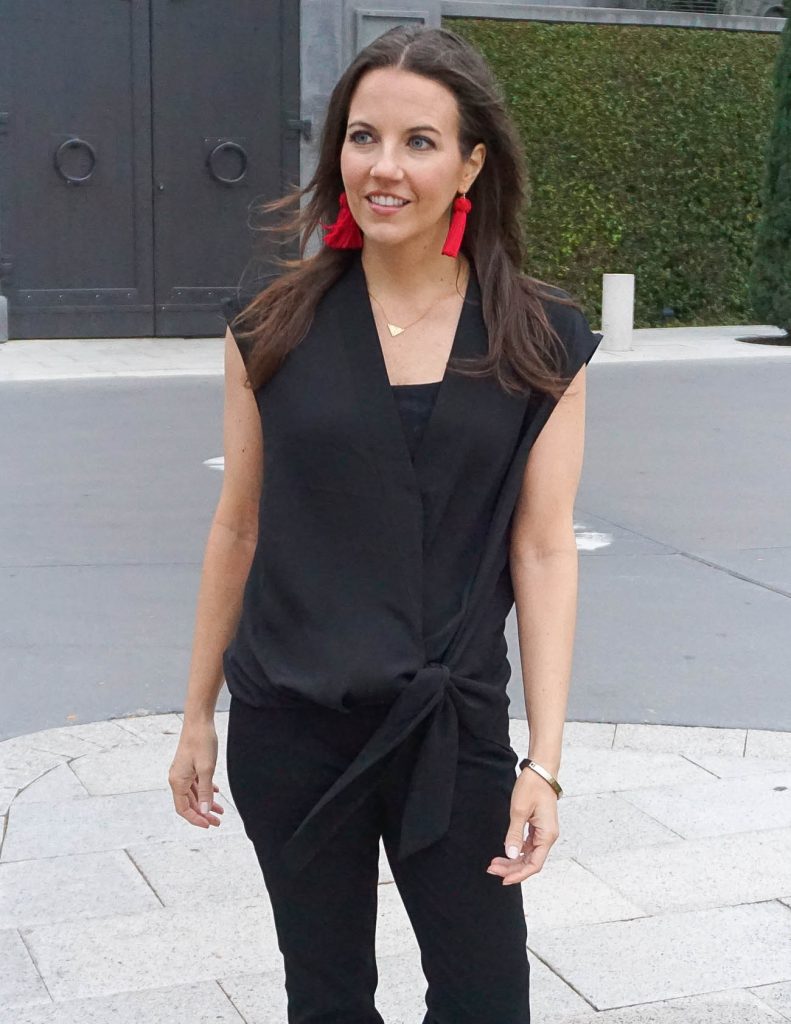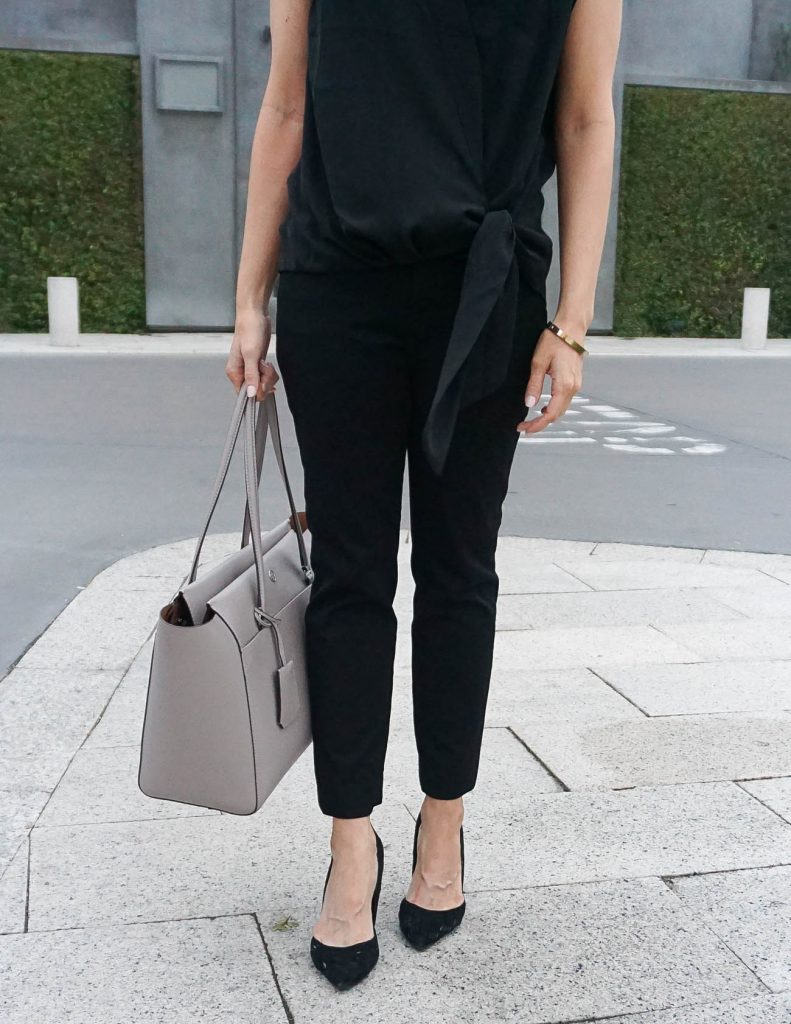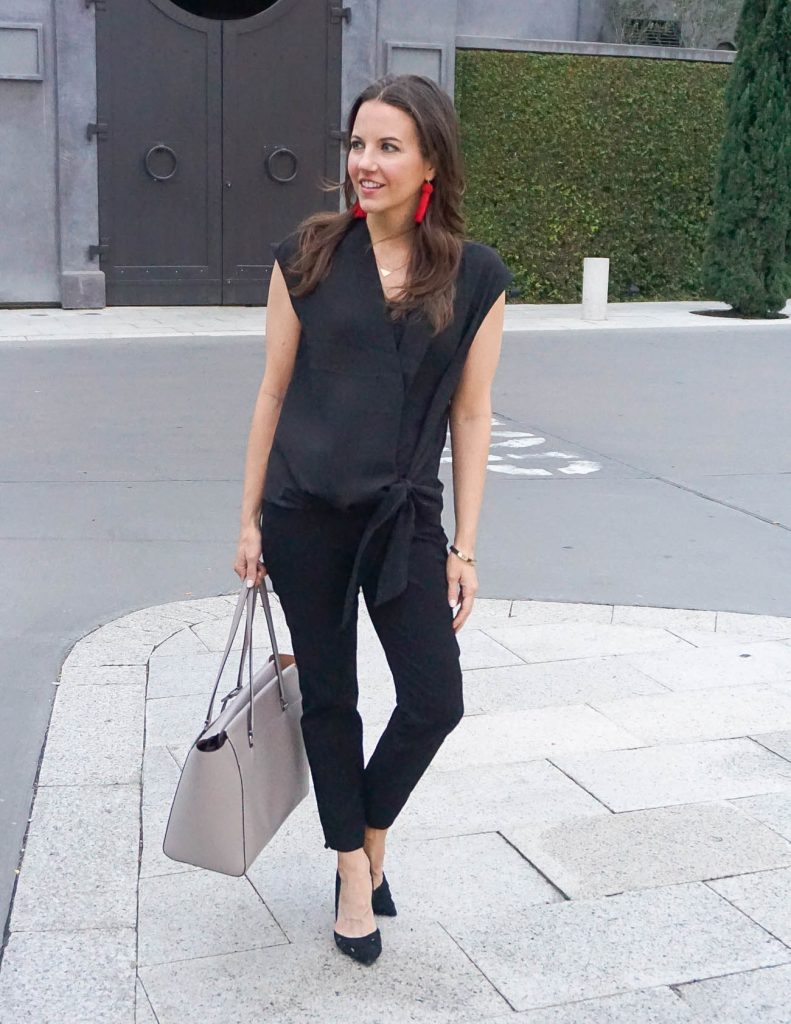 SHOP THE LOOK