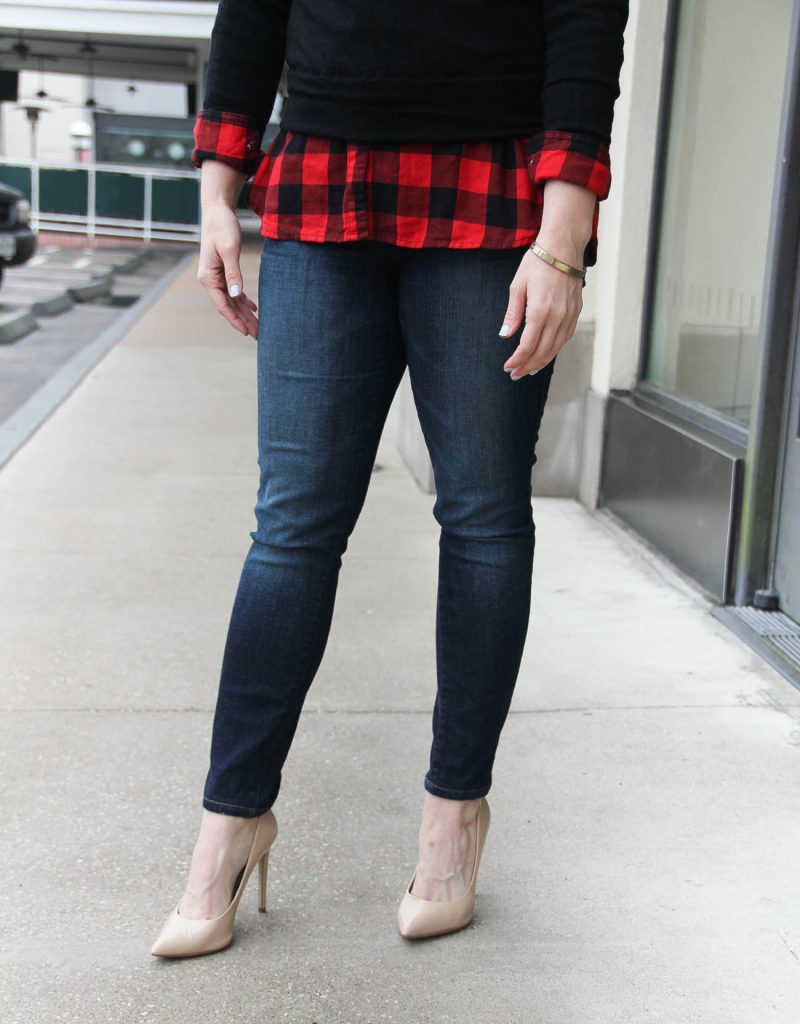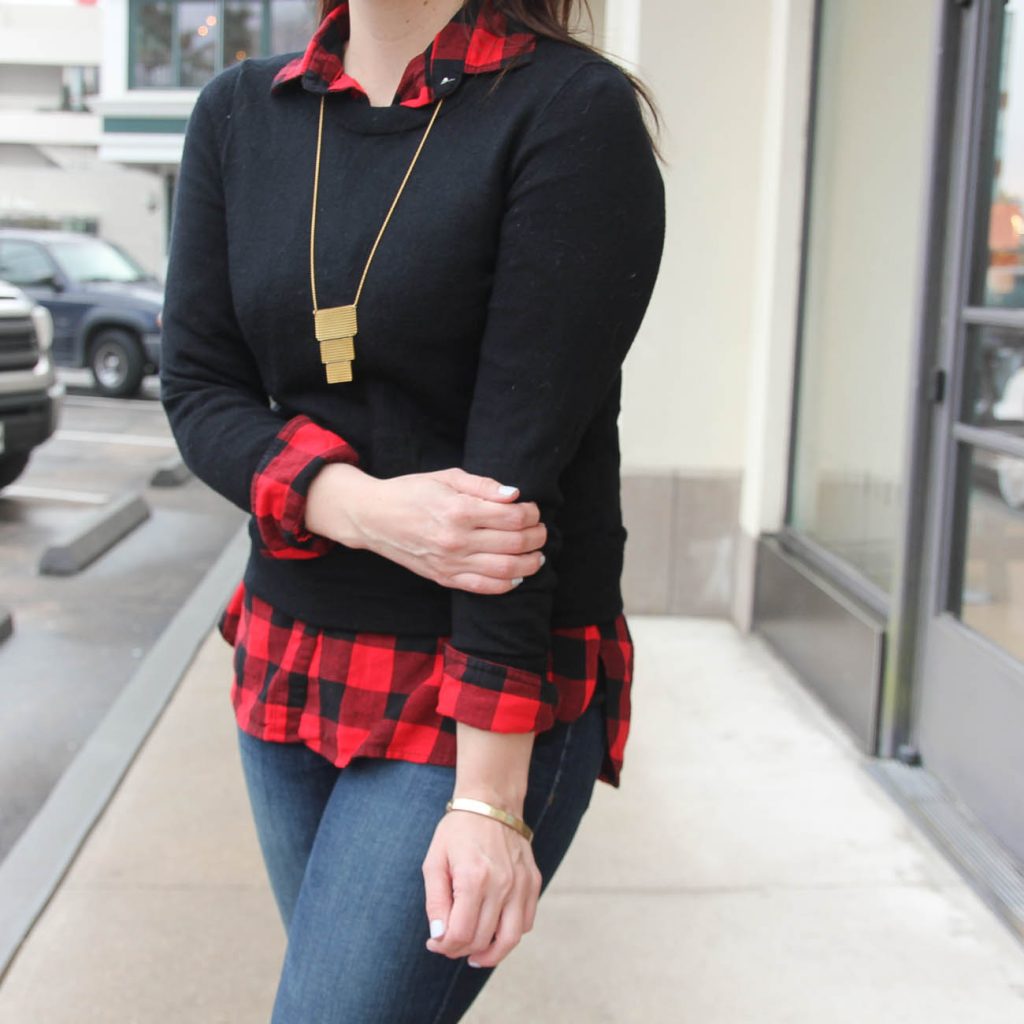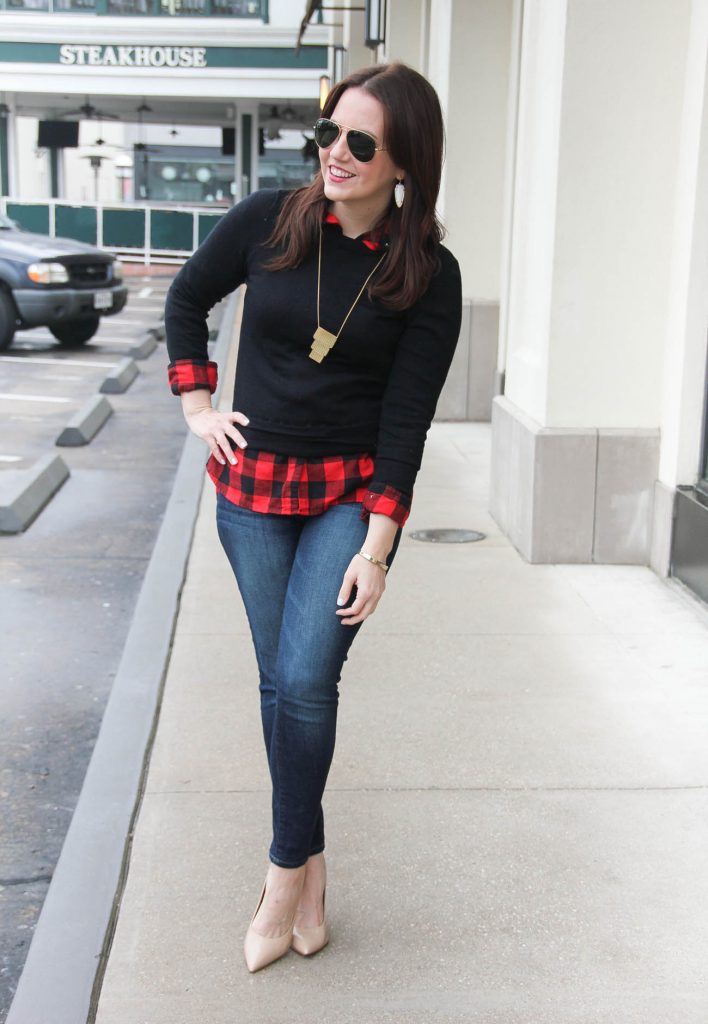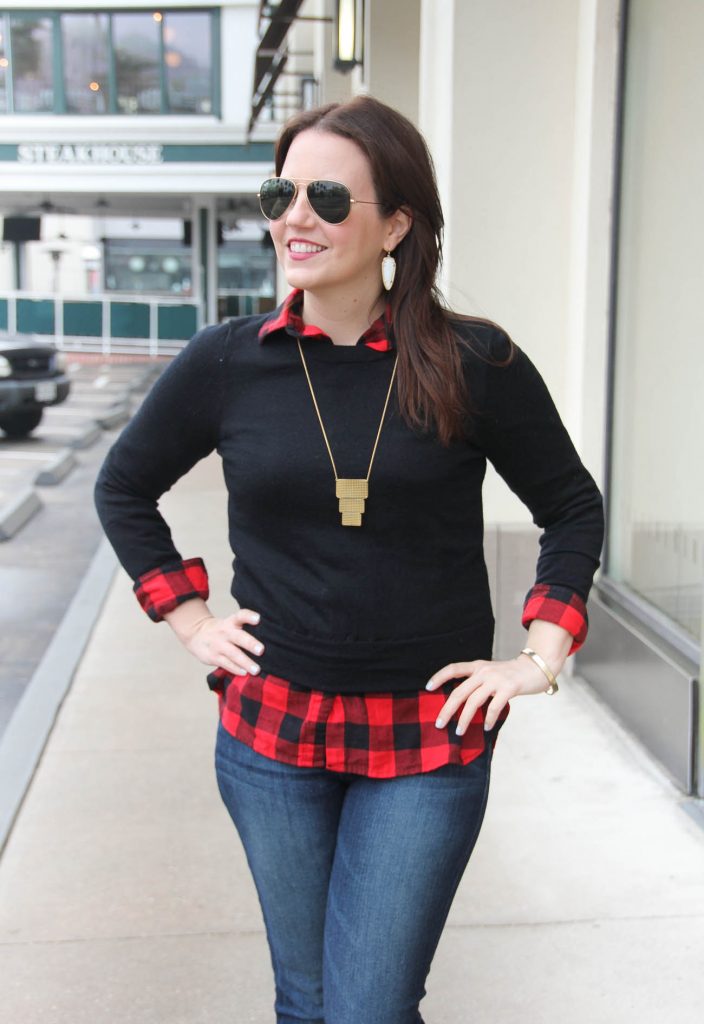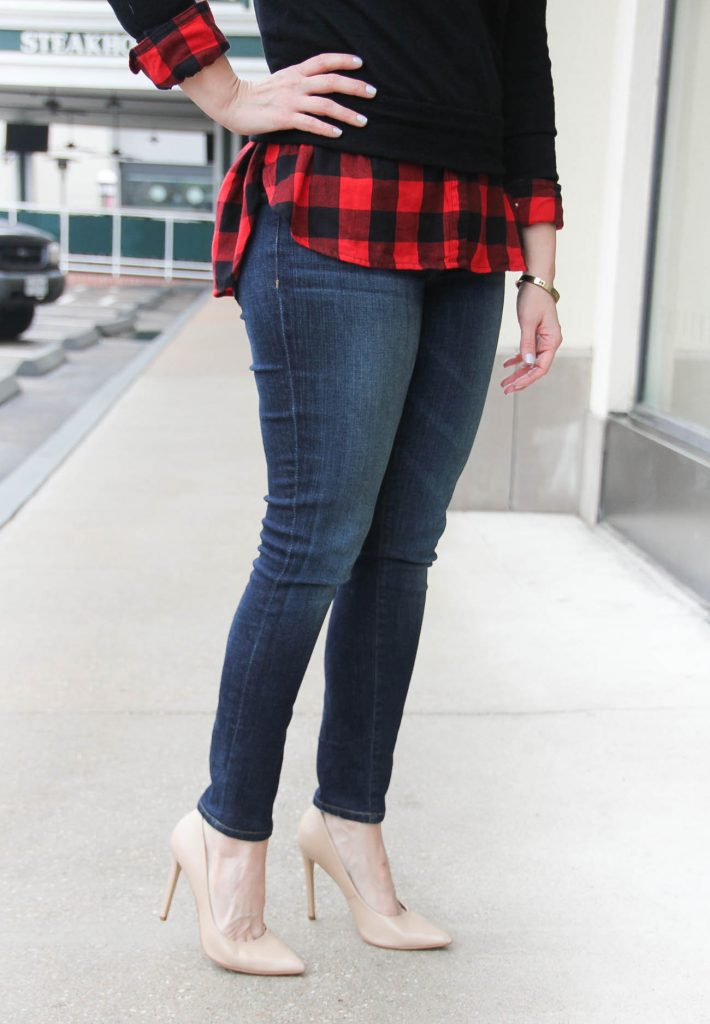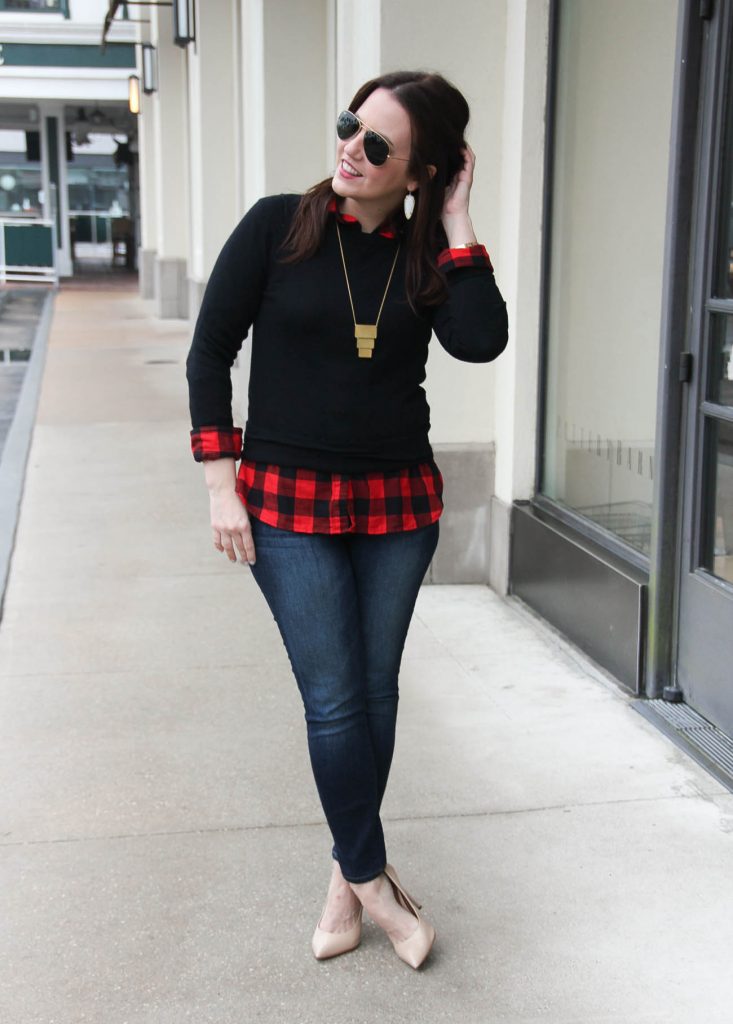 This time of year I tend to get a bit bored with my closet.  I'm somewhat patiently awaiting the arrival of spring dresses and sandals in stores and trying to pull a few different outfits out of my closet to get me through the few cold days we have left.  Some days putting an outfit together is all about looking in my closet and putting new items together.
I wanted to share an easy winter outfit idea featuring items that you may already have in your closet.  Winter is the perfect time to add on the layers.  This look comes together with three closet basics – a plaid shirt, solid color sweater, and skinny jeans.  Adding a layer to peek out underneath your sweater is such an easy way to create a new outfit out of some of your basic sweaters.    With a button up blouse, I like to roll the sleeves back to allow the cuff detail for a little added bonus to the look.
If you don't have a plaid to pair with it, you can also use solid color tops or another fun print like florals.  Another idea is to reverse the look and pair a long solid color top underneath a printed sweater.  The layering possibilities can be endless, and it is all waiting for you in your closet.  When trying to pick what to pair together, look for similar colors or color schemes.  This look was easy red and black plaid with a black sweater.   If I had say a green and navy plaid, I might pair with a beige sweater.  A light blue and white might pair with dark blue sweater.
You can also play with your color mixing and try combos like burgundy and mustard yellow or dark pink partnered with navy.  It's all about playing around and finding a color combination you love.  Toss on your favorite pair of jeans and heels, and you are ready to go.  I hope this helps inspire a few more outfit ideas for you this winter.  Thanks for stopping by today!
SHOP THE LOOK

Love this post? You may also love: