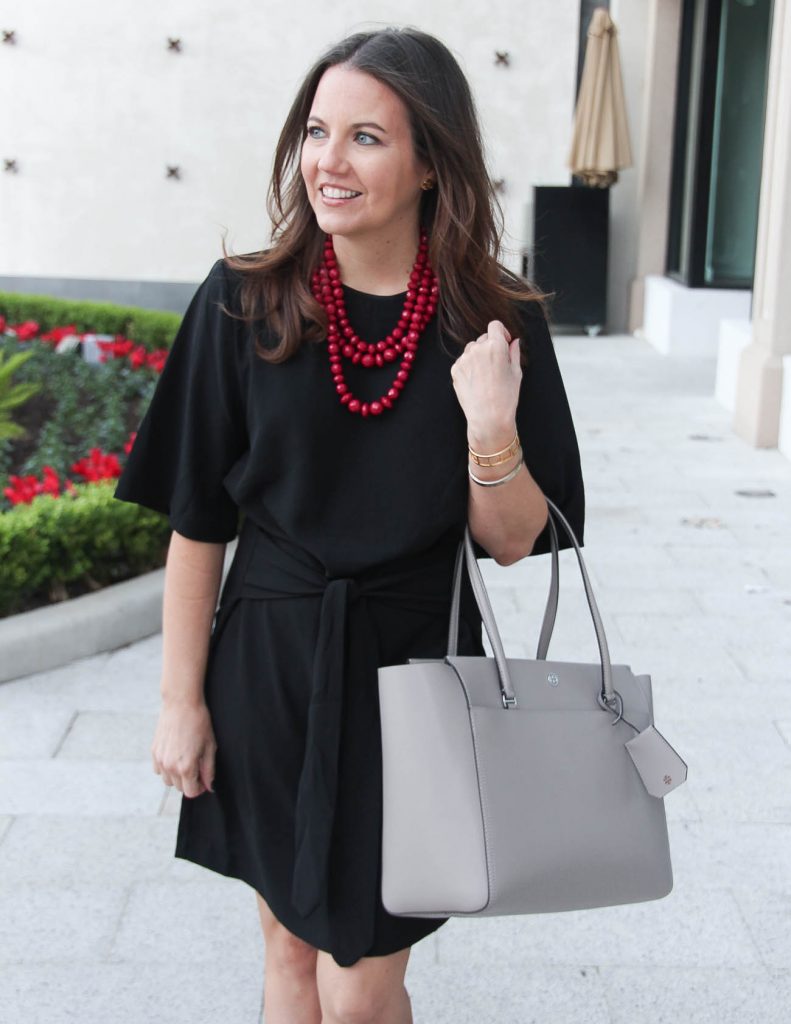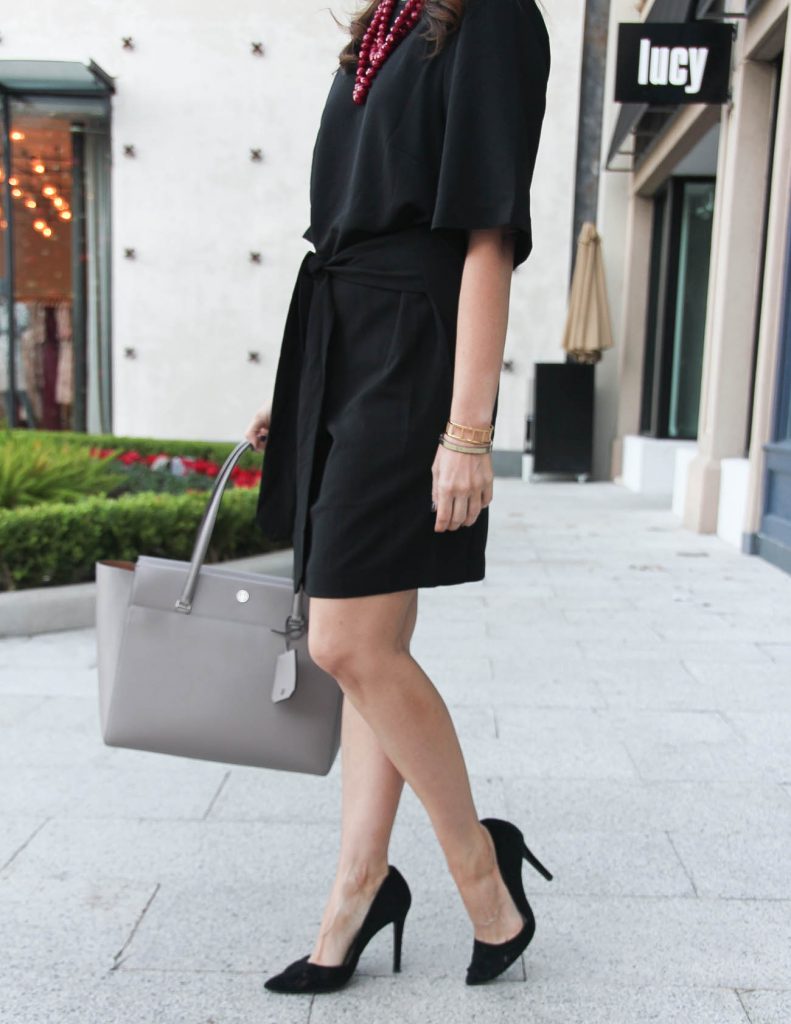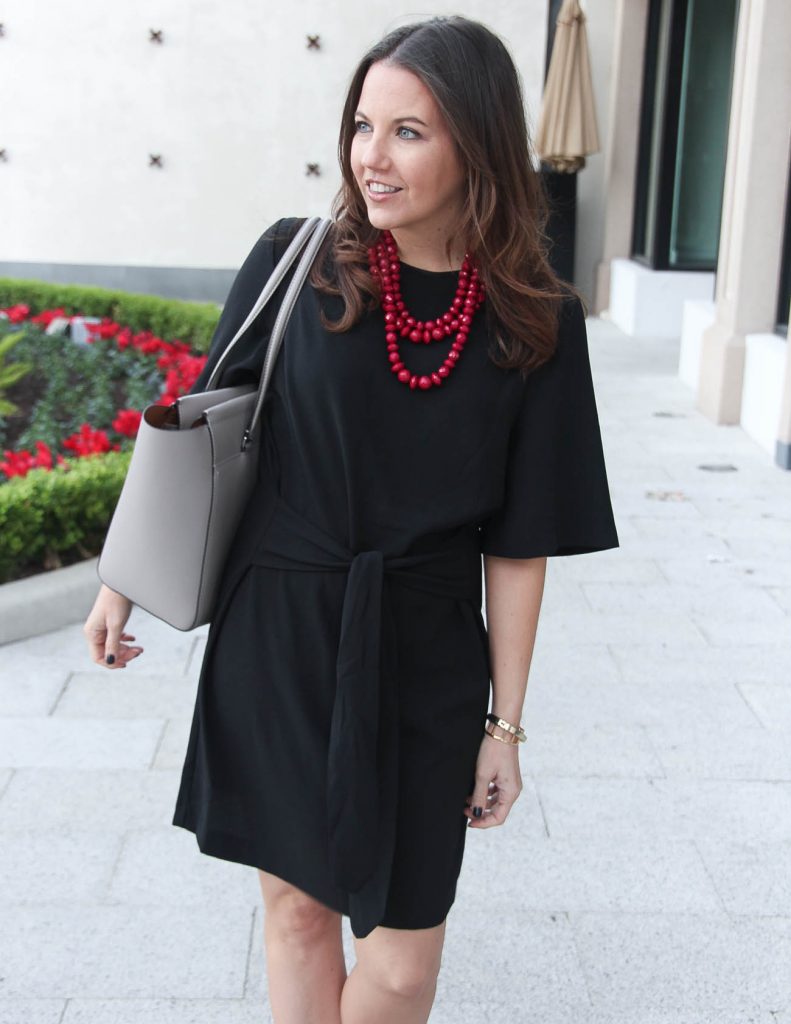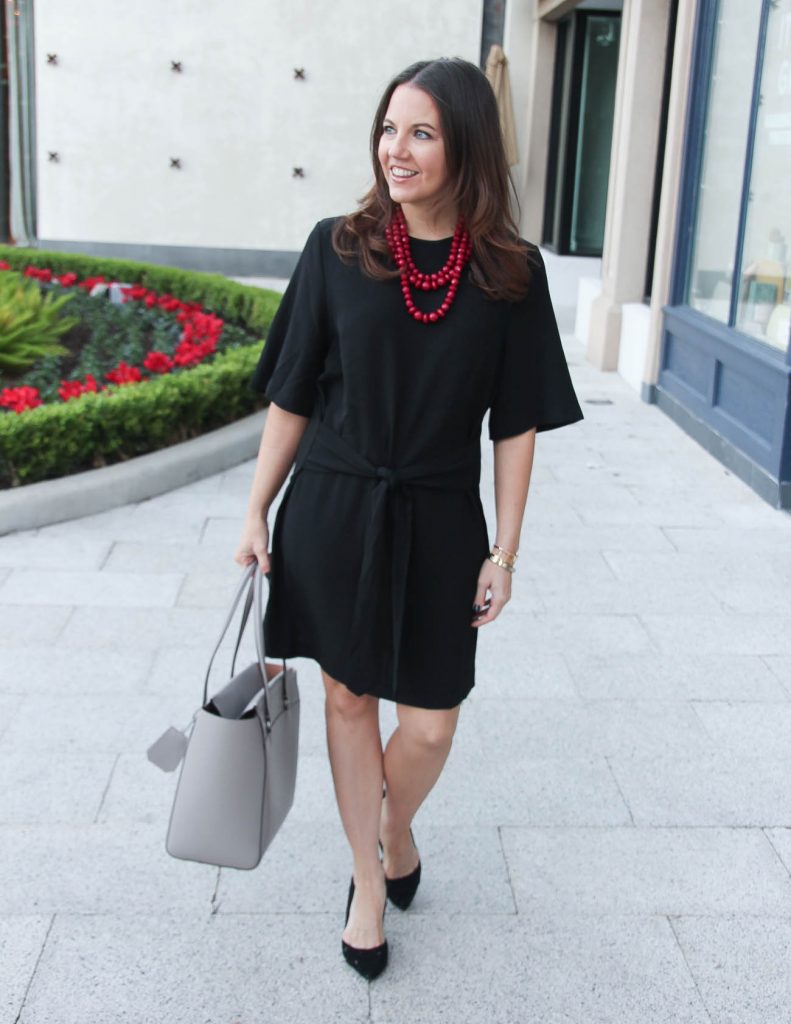 Hello Ladies!  Happy Thanksgiving Week and Black Friday Sales week too!  Who all is lucky enough to be off all week??  I'm working Monday – Wednesday, and then have 4 days of relaxation and sale shopping.  I'm going to be sharing a big list of sales and sale finds on Friday.  Starting Wednesday, I'm going to do something a little different this year and share sale finds in Instagram Stories.  If you want to follow along, just give me a follow at @karen.rock and keep your eyes out for those stories in your feed.
This little black work dress has been months in the making for a blog post.  I first found it in September, but it was backordered until October.  I checked back a few weeks later and that backorder was now November.  While scrolling through my wish list about a week ago, I realized it was finally BACK IN STOCK!!
I own another shift dress by this brand, and it so comfy and requires little to no ironing.  This dress seems like it's going to be that same easy dress, probably why it's always on backorder.   The key detail on this dress is the tie at the waist.  It's the perfect way to add a little shape to a basic shift dress.  You can tie it in front or back depending on your preference.  It's like having two different black dresses.  If you back tie it, I would consider a long pendant necklace to change up the look.
Also, I have to dish on my new gray tote bag.  Another item I have had my eye on for awhile.  I went back and forth on this because of the size.  I needed a nice bag to carry my laptop in on work days.  A tote bag big enough to hold my 13″ computer was bigger than I was used to, so I did a trial run with my reversible tote for a little over a month.  After a few days the bigger size didn't bother me at all, and the best part of the story. By the time I decided,  this little gray cutie was ON SALE for about 30% off! Also, if you love the style but wish it was a bit smaller, it comes in a small version too!
It's a gray with a really slight tan undertone depending on the lighting.  I would call it a gray taupe color.  I'm excited to have a nice, professional looking purse to carry my computer in for when I'm popping into meetings or events after work.  If you love this color, I would act fast.  Since it's already on clearance, once it sells out it's gone.
Alright ya'll, don't forget to link up your latest outfit post in the Style File Link Up today.  Thanks for stopping by, and I will see you back here on Friday for some sale shopping and a fabulously cozy outfit too.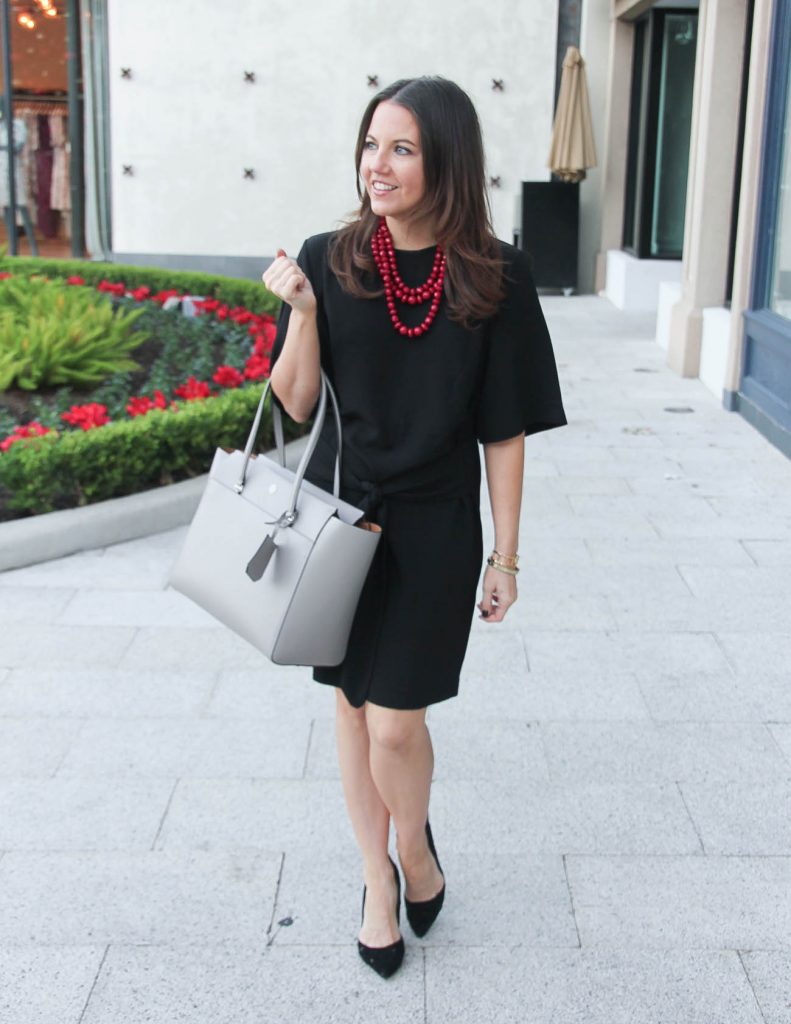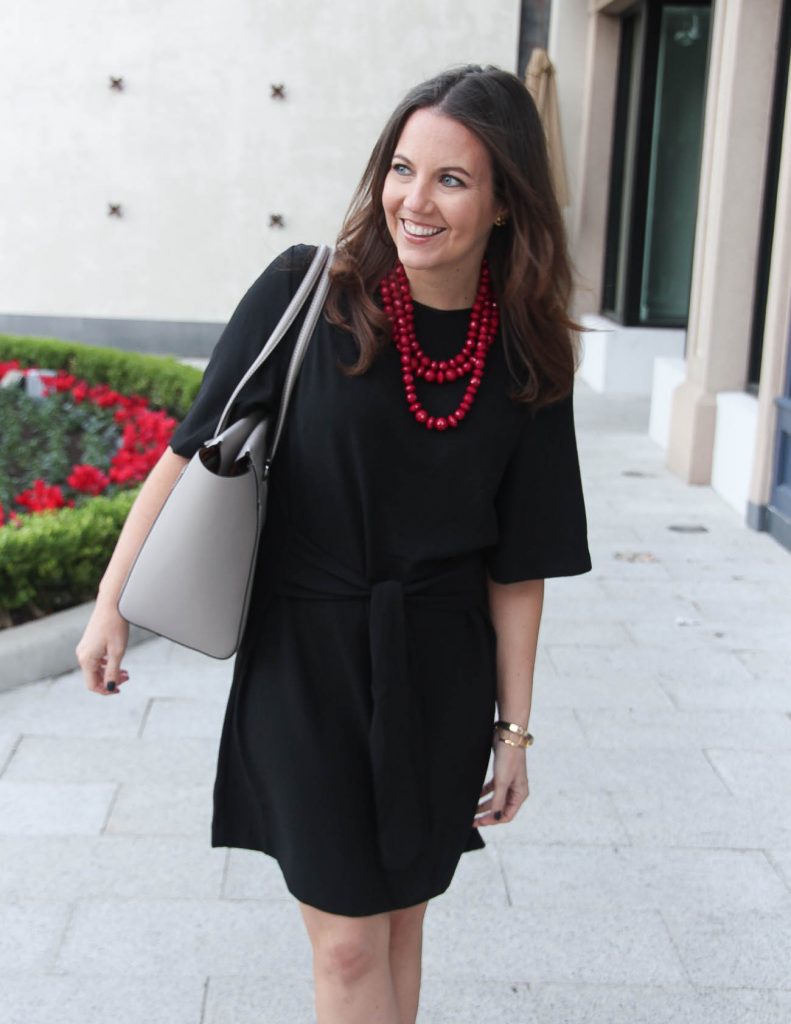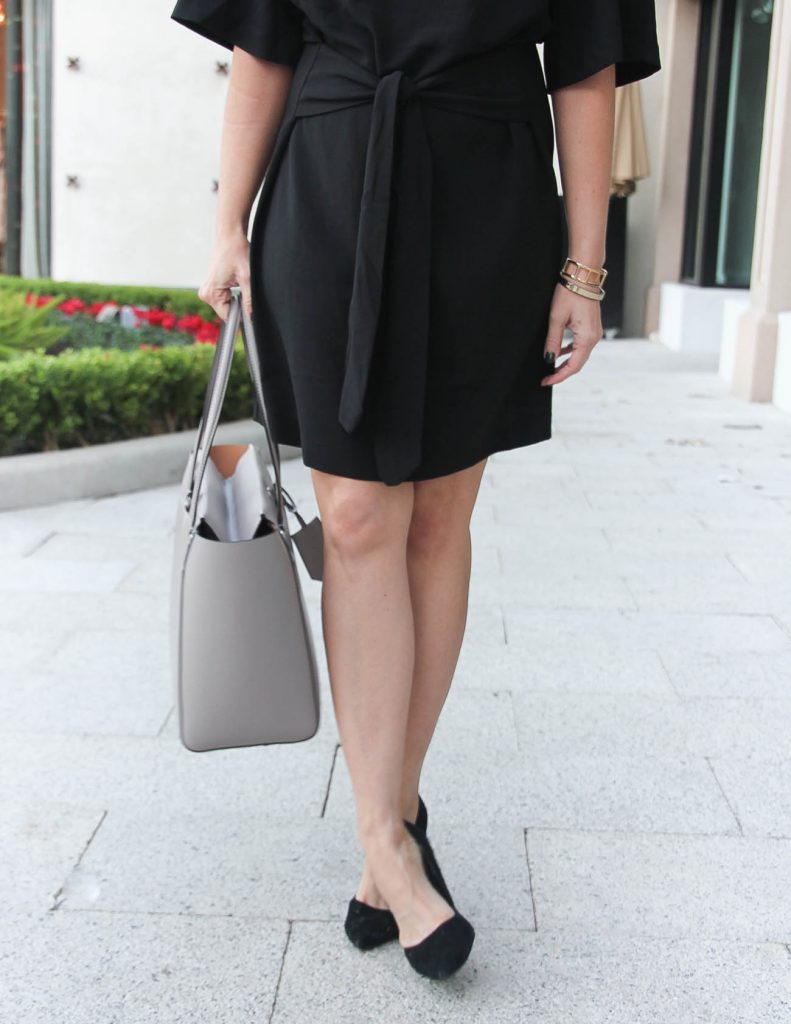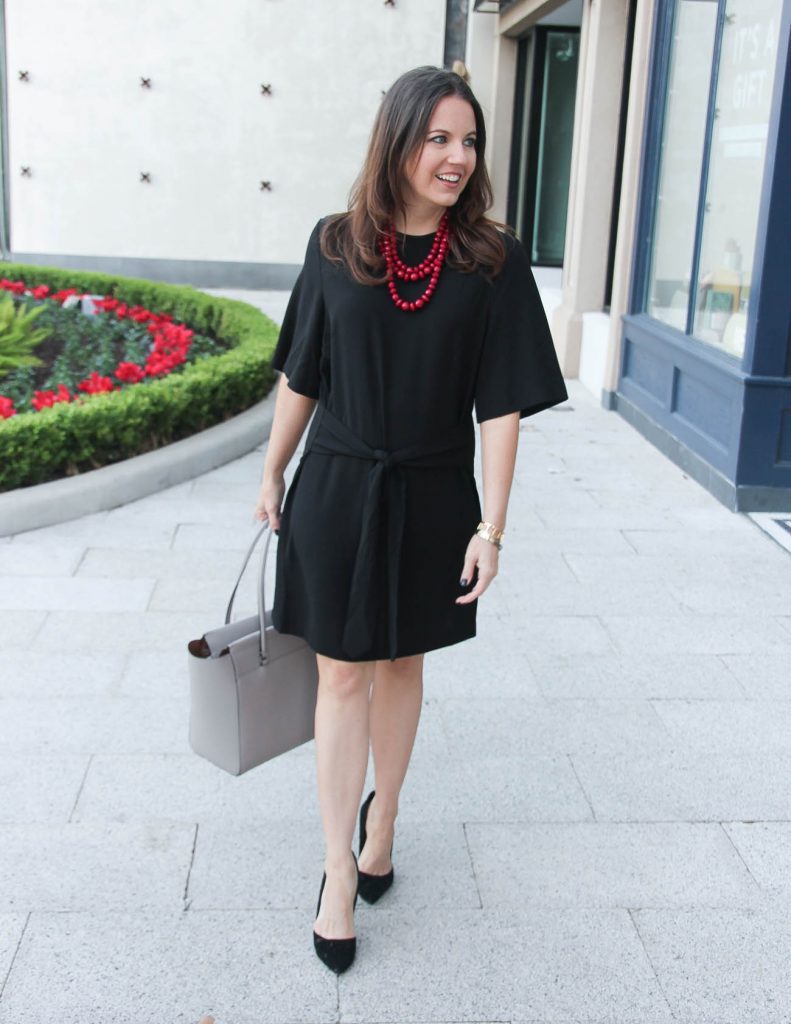 SHOP THE LOOK