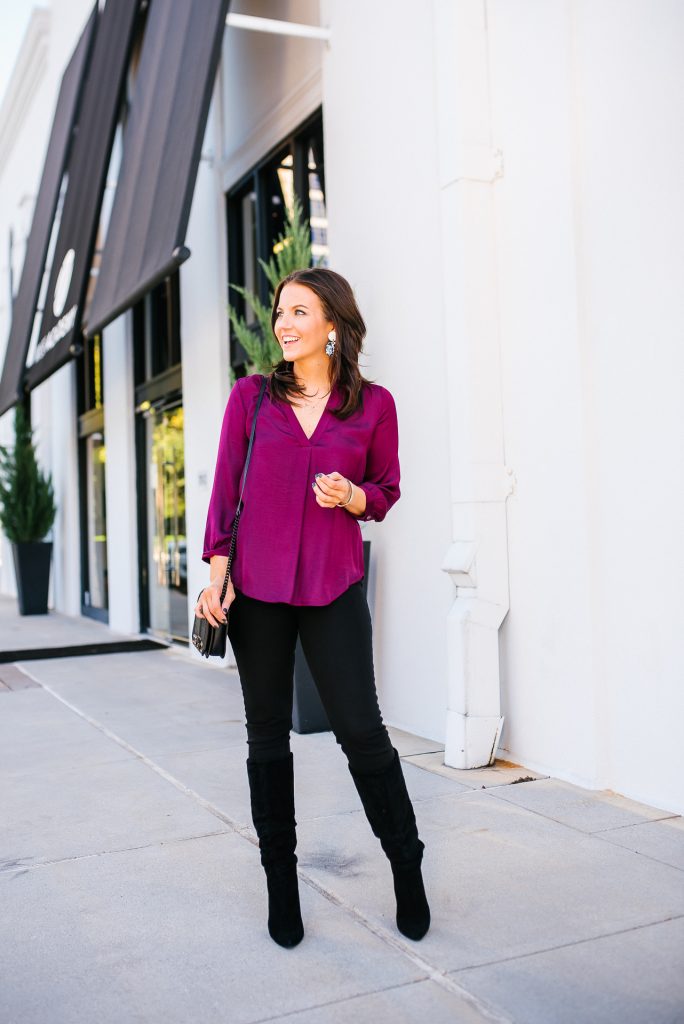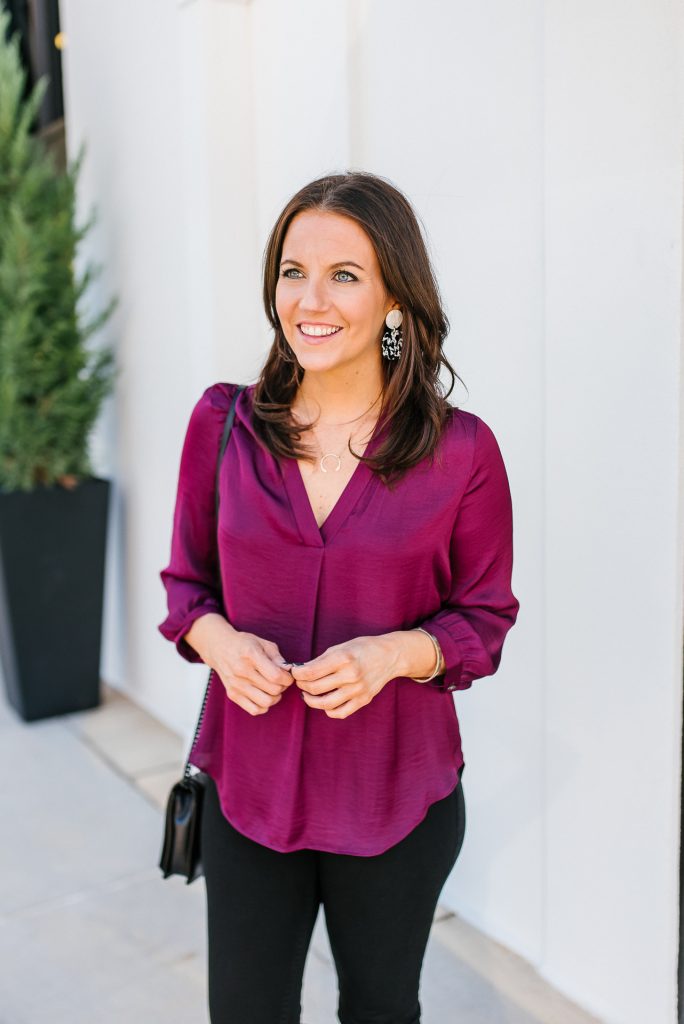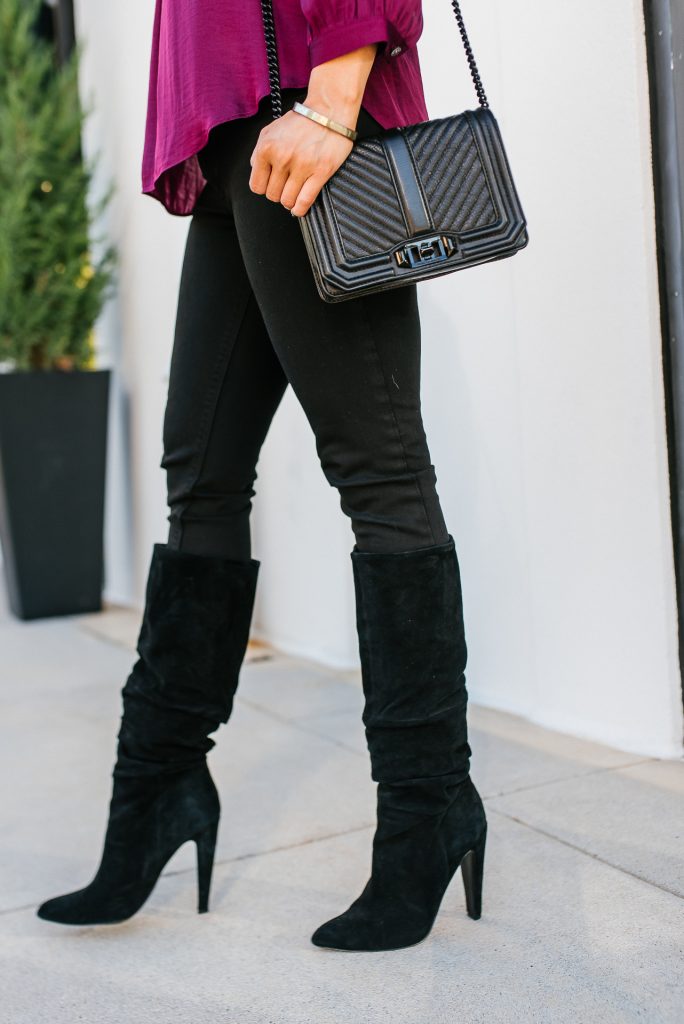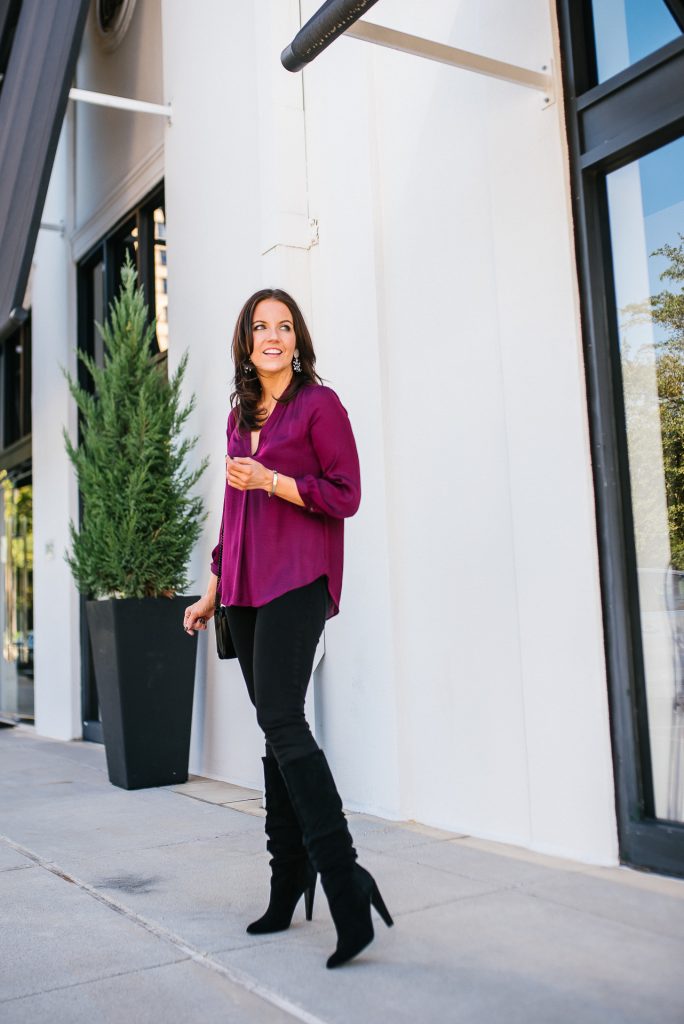 Happy Friday!!  I've been enjoying a nice long weekend since yesterday.  I like taking a few days off in early December to knock out some holiday shopping before the crowds start.  It was already starting to get crowded, so I'm happy to have tackled most of my gift list.  With that and my sale shopping, I'm almost done!
When I saw this top, I was immediately drawn to the jewel tone dark pink color.  It's such a luxe looking color, and I knew it would be perfect for the holiday season.  Sometimes you just want something other than the normal reds, greens, and sequins. The material has this rumpled satiny look that also adds a little fancy to it.  For a dressy casual holiday look, I paired it with my black jeans and suede boots.
You can easily make this top work with a pencil skirt, heels, or leather leggings to change up the look to match your holiday party.  You could also pair with a gold sequin skirt for a super festive look.  I love the way jewel tones look with gold sequins!  This top comes in a few other colors too.
The boyfriend and I have fun little date night planned downtown this weekend.  We figured we would get a fancy night in for just the two of us before the holiday parties start to kick in to full gear.  I'm following that up with a super relaxing Sunday to finish off my long 4day weekend!  I hope you all have a fabulous weekend too!
Photography By: Banavenue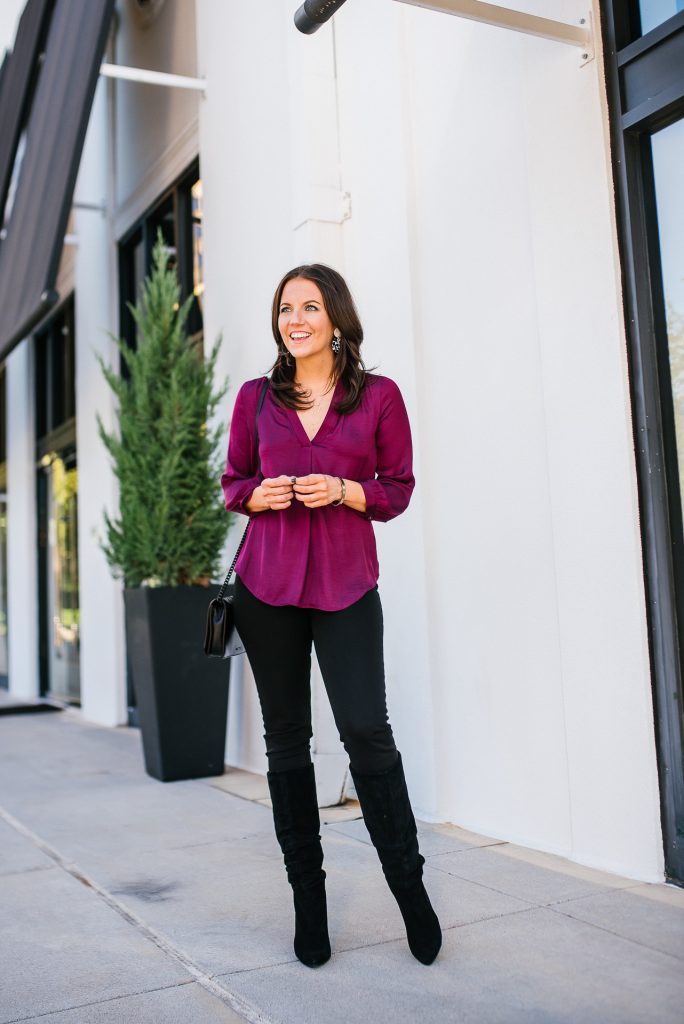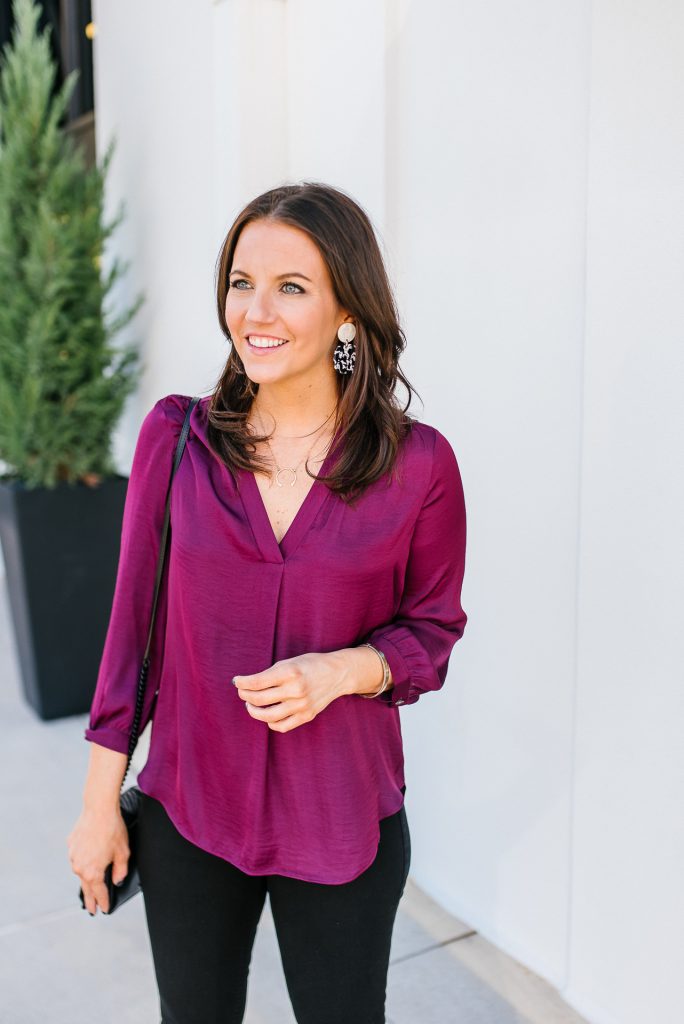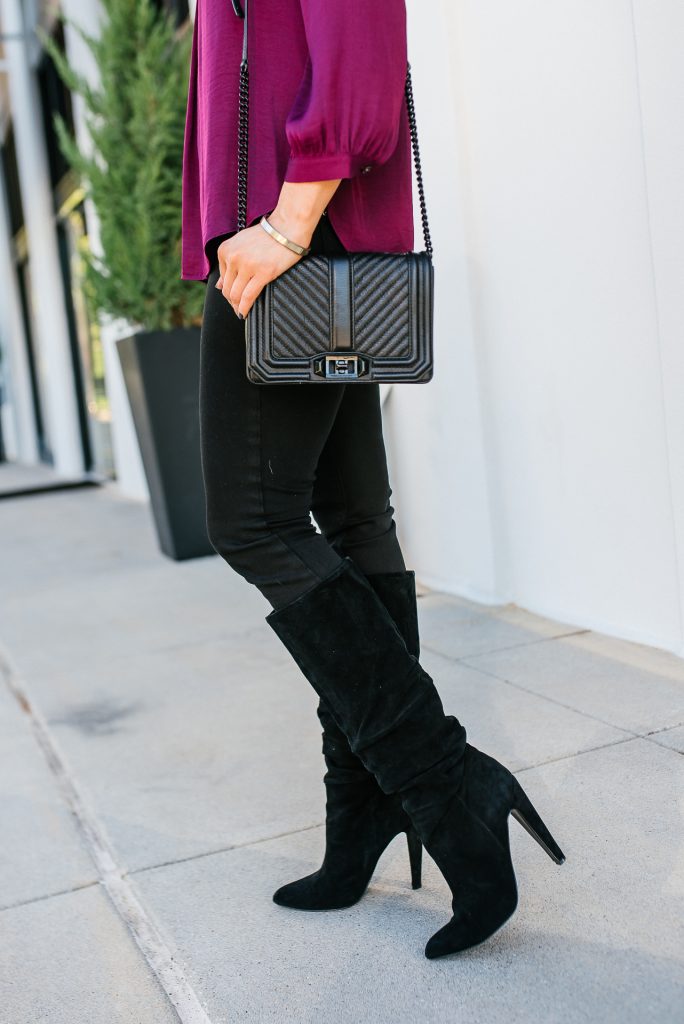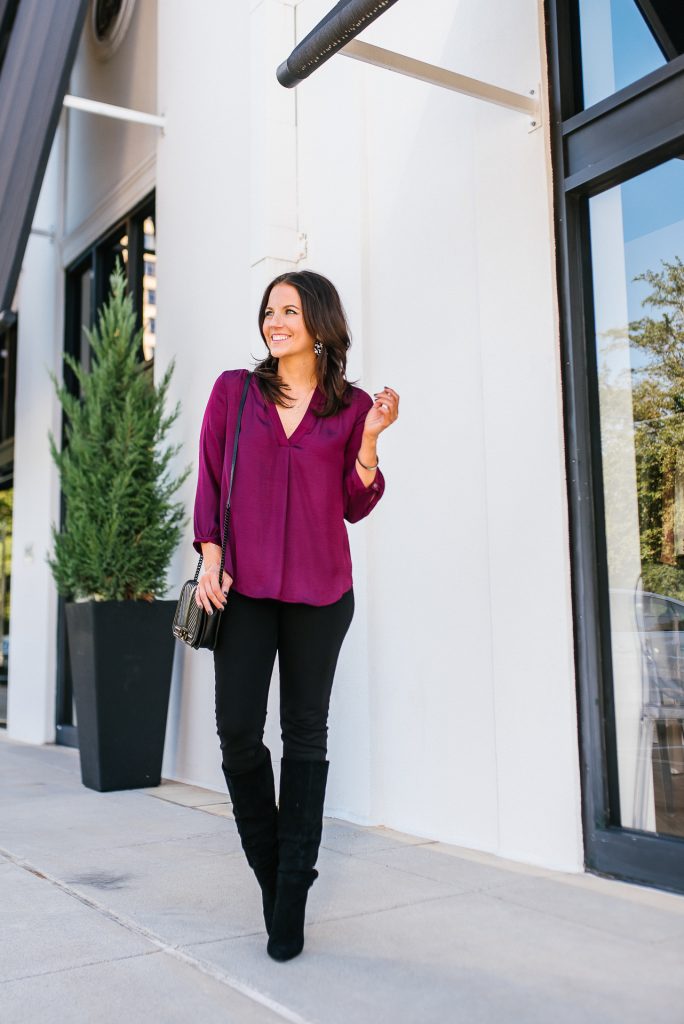 SHOP THE LOOK

Love this post? You may also love: