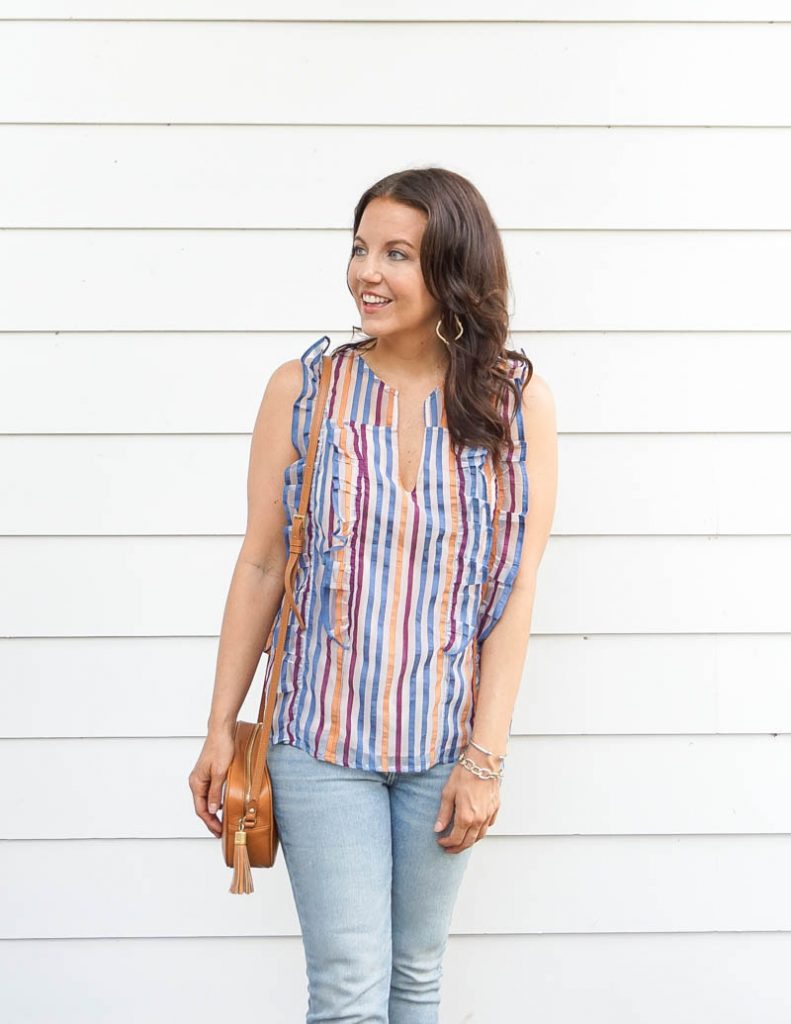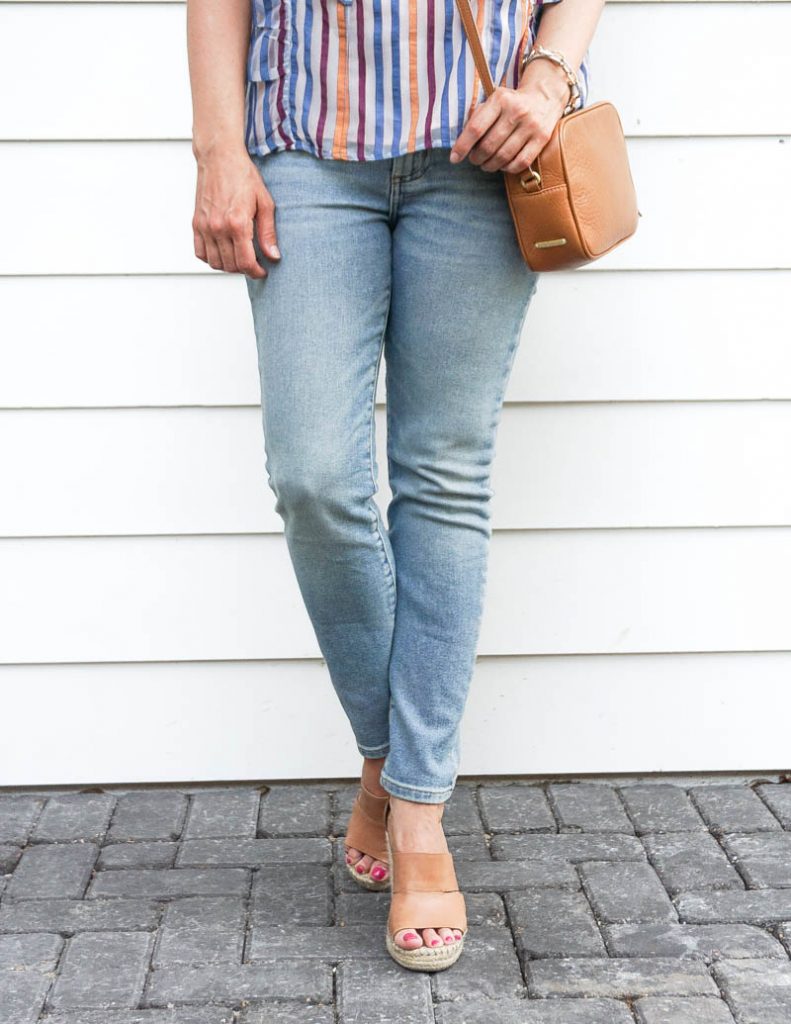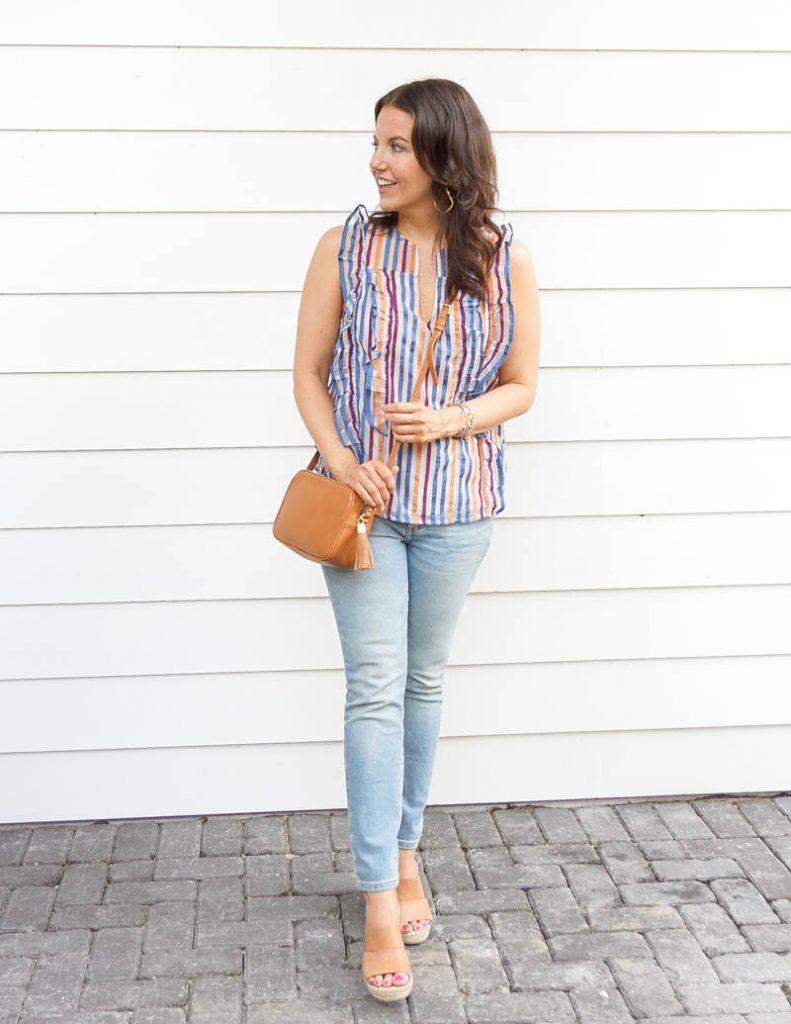 While I haven't done too much jean shopping this summer, I knew I wanted to give a pair of light wash jeans a try.  A couple summers ago, I invested in a lighter gray jean and wore them all summer! I loved the lighter shade with my summer tops, and the lighter color had more of a summer feel than my dark wash and black jeans.  This summer, I decided to try out a pair of light blue jeans to give me that same light and bright look.
When thinking about how to style light wash jeans for summer, I start with the occasion – a dressed up or dressed down look.  Most of my outfits lately are dress down, so no need for my fancy heels.  With light wash, you can add in bright colors and prints like this rainbow striped top or go for a chic basics only look of a black tee or white tank top.  I tried a few different casual shoes with these jeans.  Wedges and my mule slides were my favorite pick.  Don't worry this jean color also looks great with flat sandals.
An alternative casual look, cuff your jean and add a fun sneaker.  A graphic tee or solid tank top topped off with a headband or baseball cap to complete your look.  If you are wanting to dress up your light wash jeans, I love pairing them with colorful and printed shoes.  Floral prints being my top choice!  Strappy heels like this pair are a great option!  Add on a chic black top for the perfect evening outfit.
What is your favorite denim shade for summer?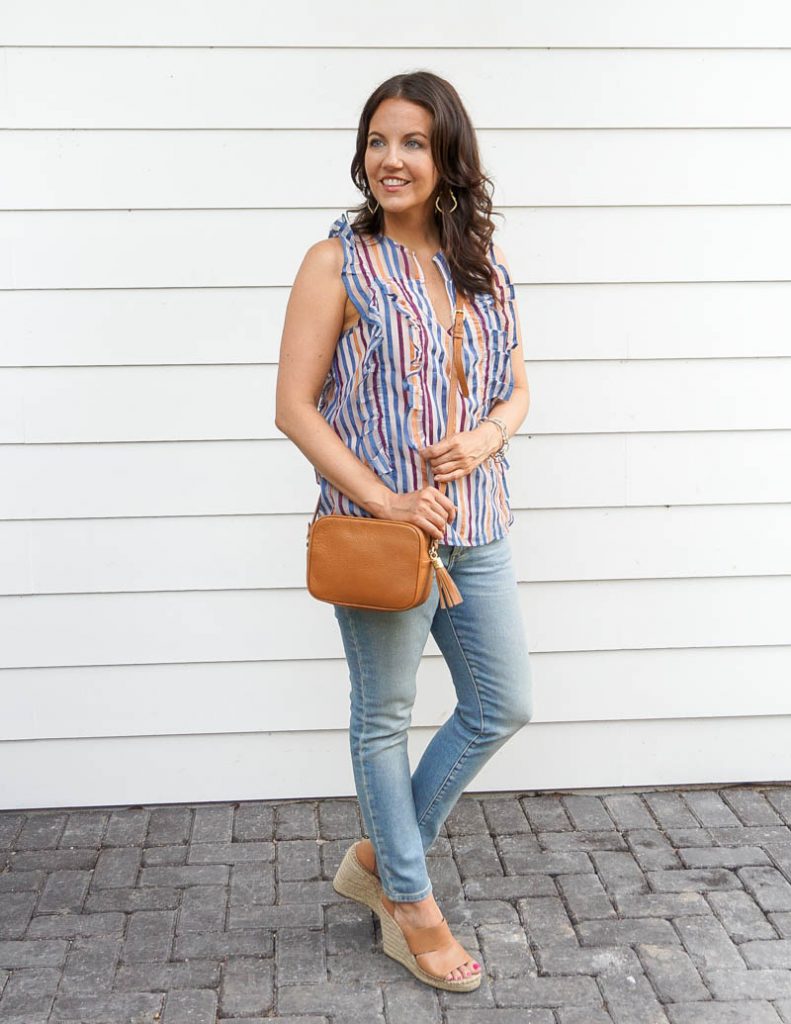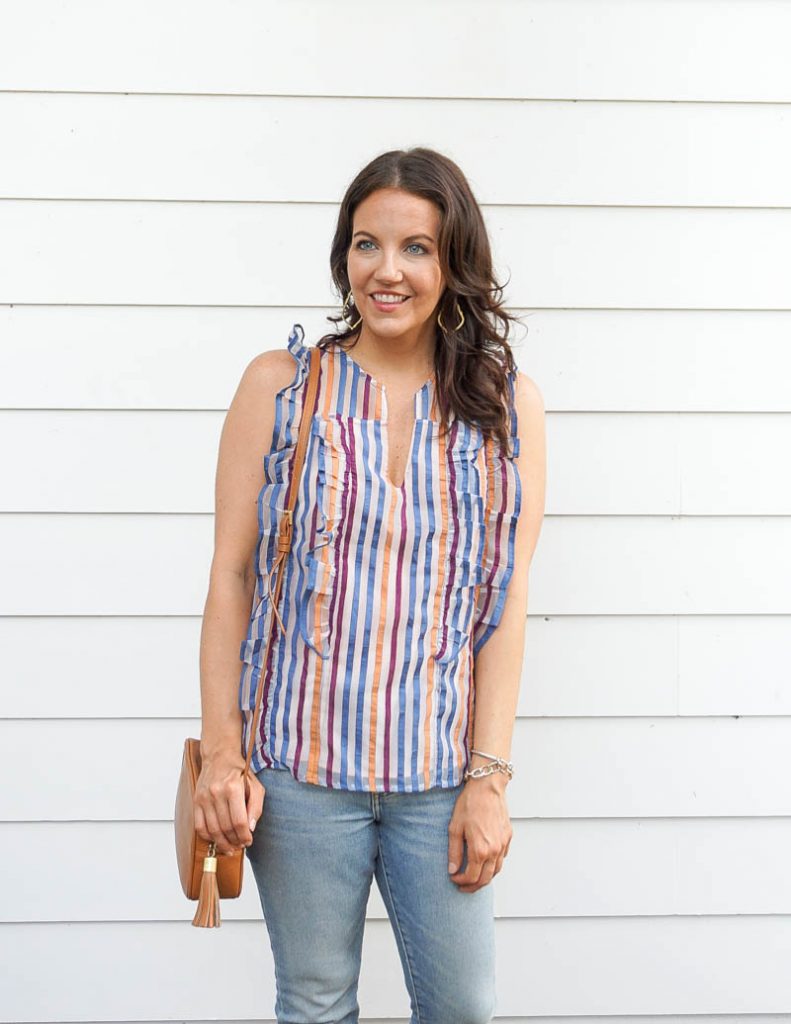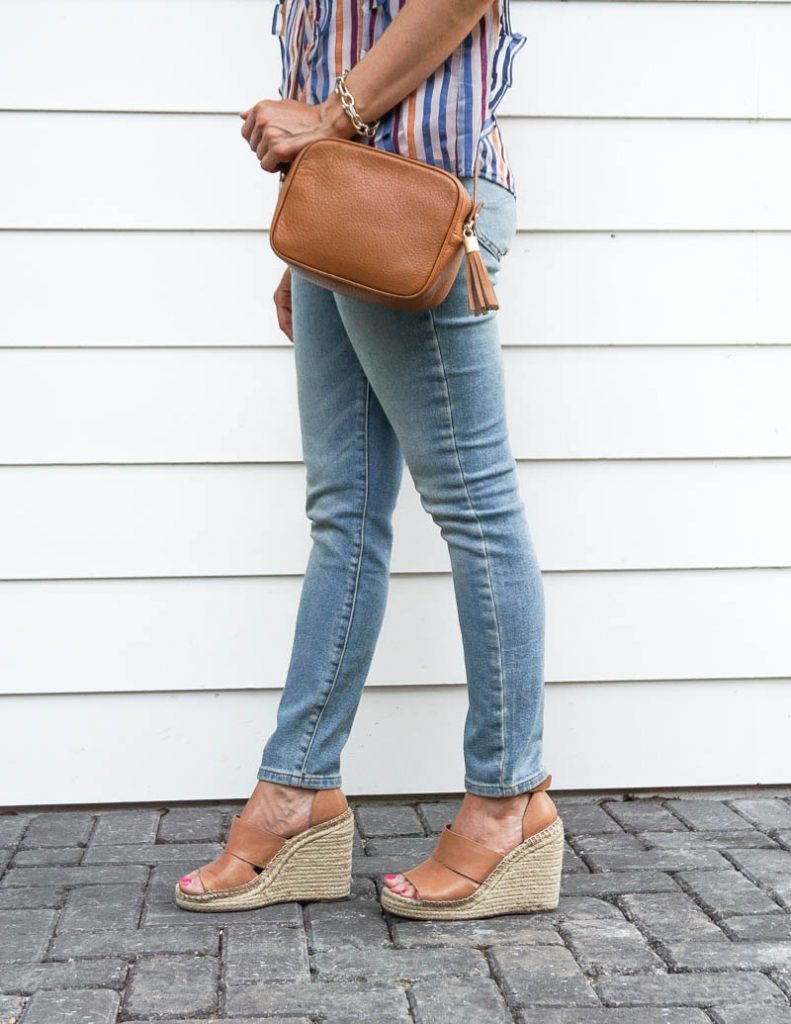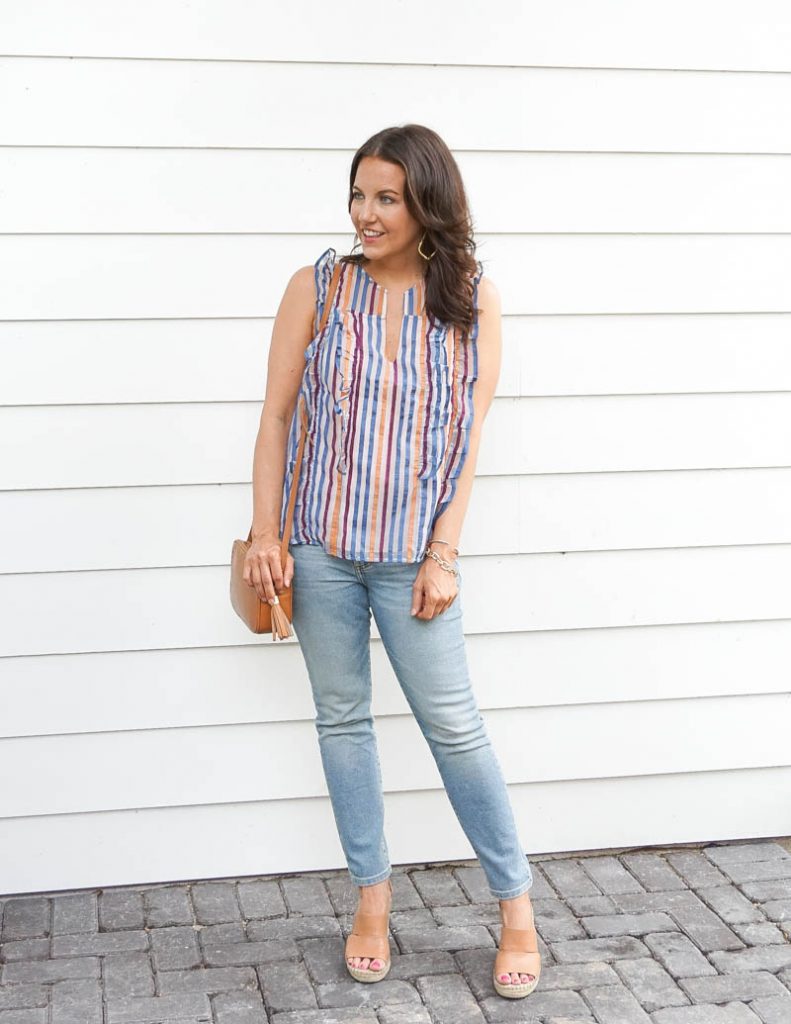 SHOP THE LOOK