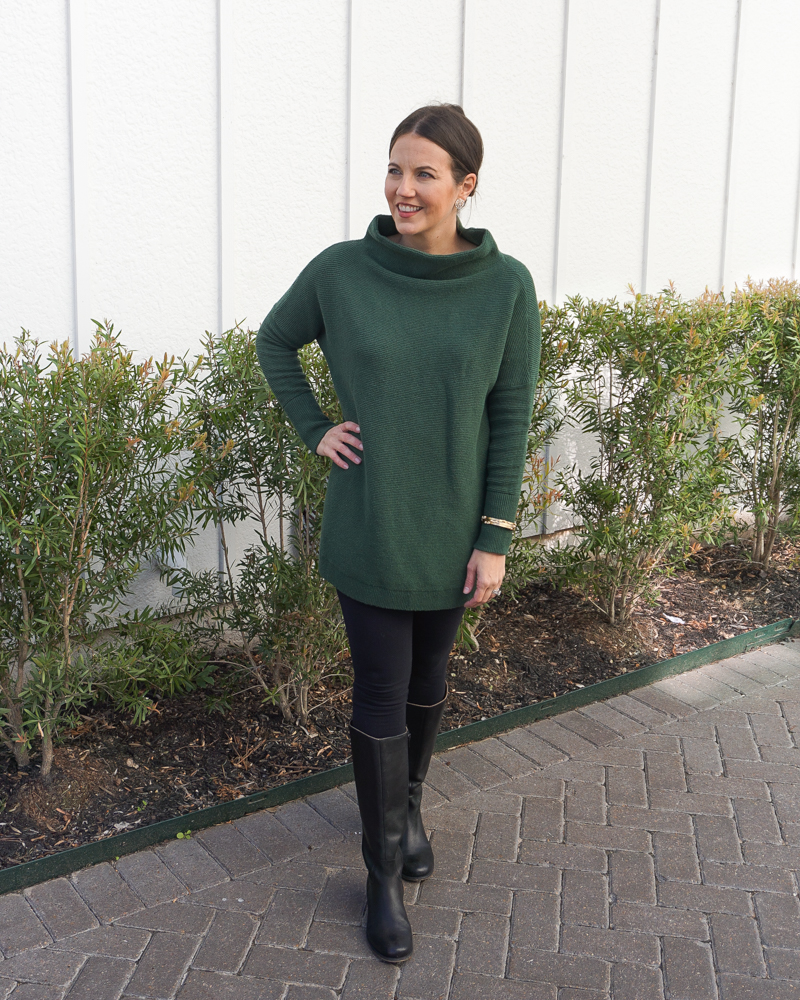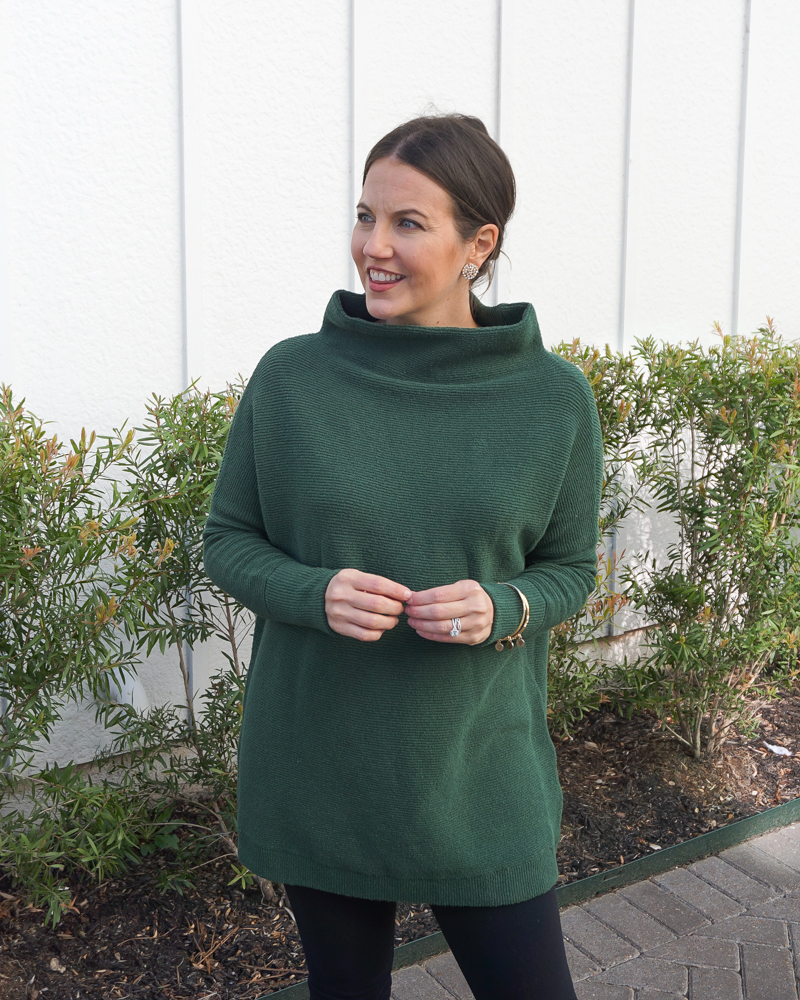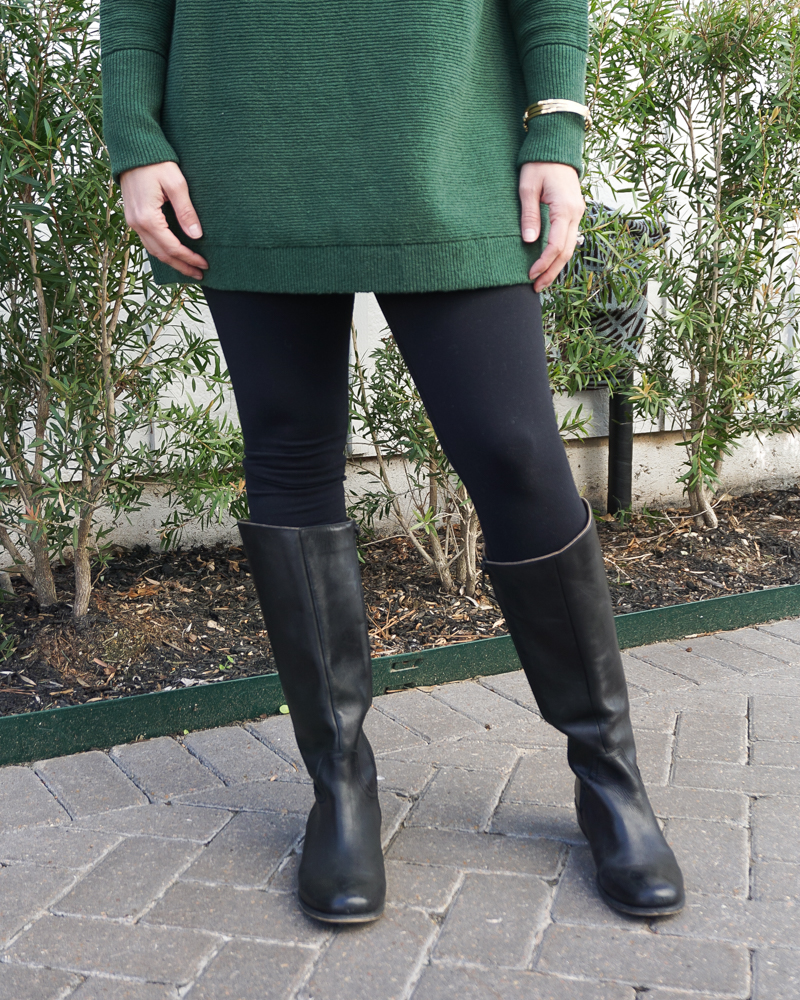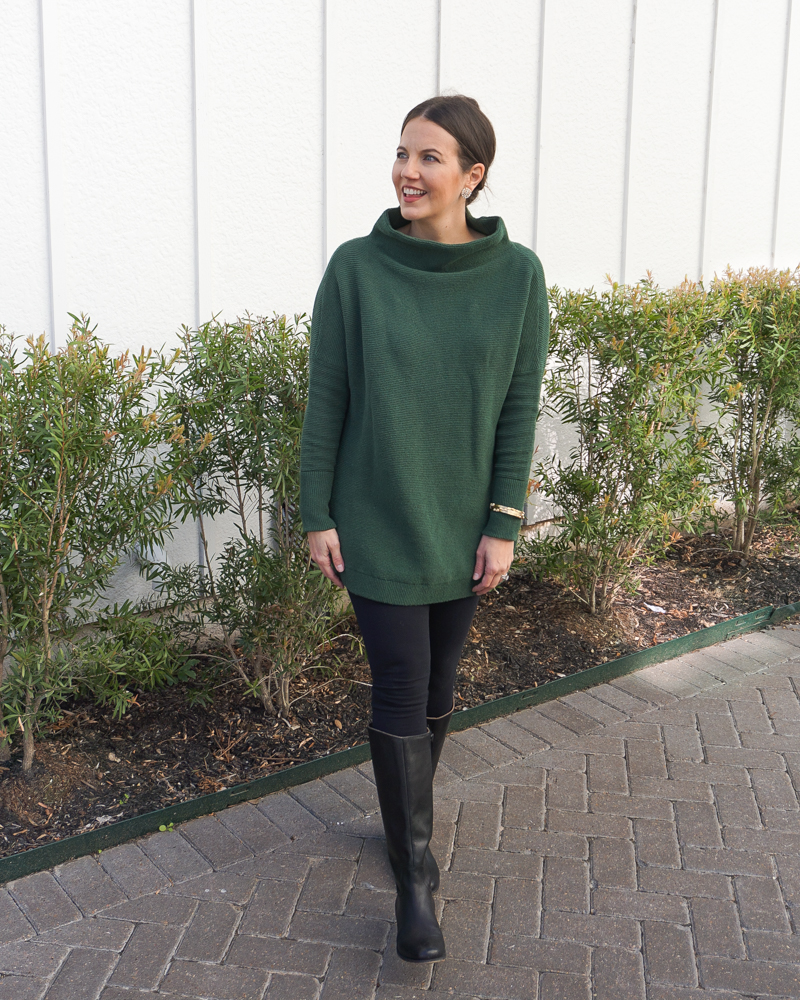 HOW TO STYLE A TUNIC SWEATER

While I've been loving styling the short and cropped sweaters this winter season, I decided I wanted a few longer sweaters in my winter wardrobe too.  A sweater that could work with leggings for work from home days and be styled up a little for heading out of the house.  Being petite, I try to be sure the longer sweater doesn't overwhelm my shorter height.  I wanted to share a few tips on how to style a tunic sweater this winter season.
My main goal with this green tunic sweater was to wear it with leggings.  With a long and boxy sweater, I don't want to add volume to my legs.  It's almost like making this a mini dress by pairing it with a good black pair of leggings.  It helps keep my proportions balanced.  I chose my comfy leggings and black leather boots.  You could also pair this with black leather leggings and suede boots to dress it up a bit.  If you want to have that same balanced look with jeans, I would opt for a skinny jean. I think a distressed skinny jeans and nude colored heels would be perfect.
Another tip is to play with an elongated illusion with your color choice for pants and shoes.  I purposefully chose black leggings and black boots. Since the two are the same color, it elongates the look of my leg by not having a breaking point in color.  With jeans, I would opt for a flesh toned shoe which can help with this same illusion.
While not always, I sometimes like to pull my hair back in a low bun when wearing high neck tops and longer tops.  I think it helps elongate the look of your neck and face and can help add the look of  length to your overall frame.
For this green tunic sweater, I opted for a size XS since it is already a boxy oversized fit.  The sleeves are fitted which are so nice when working around the house.  I love that I'm not constantly pushing my sleeves up to get them out of the way.  This sweater comes in a few different color options, but this dark green was so gorgeous. I could not pass it up.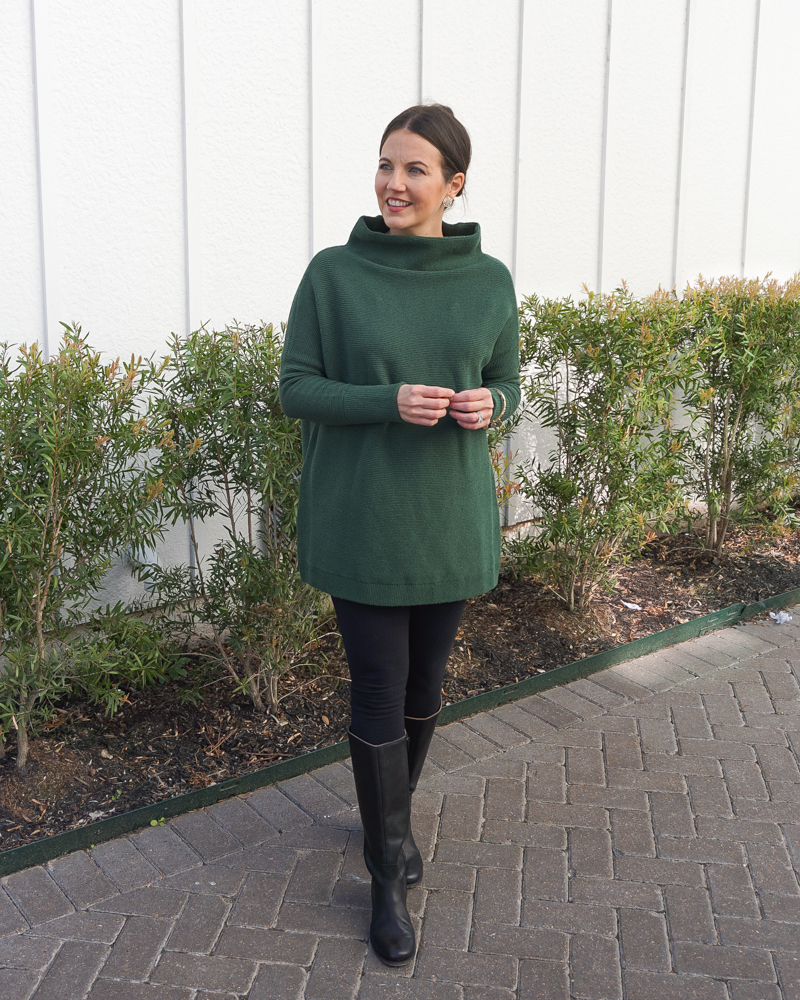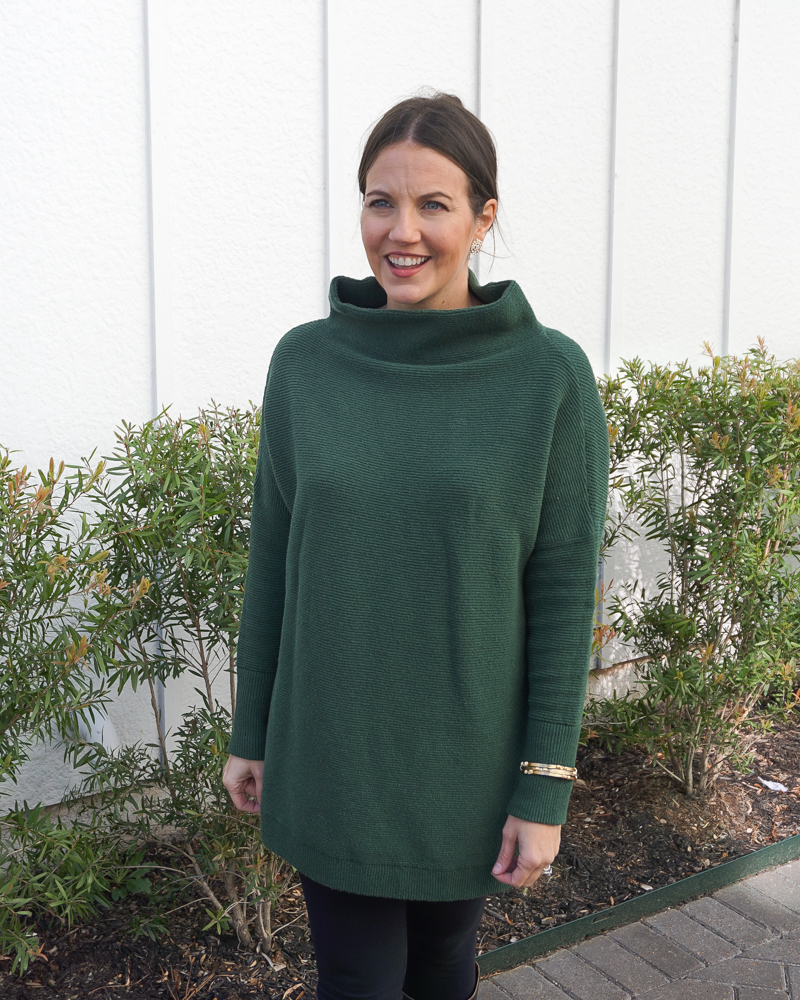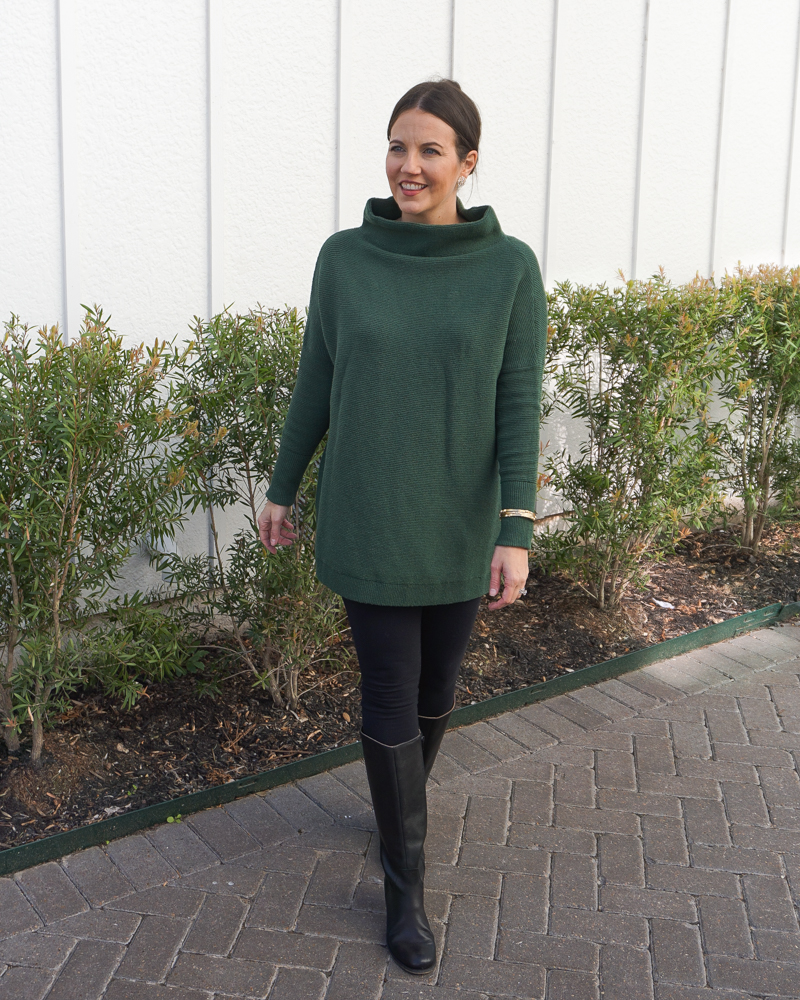 SHOP THE LOOK

Love this post? You may also love: