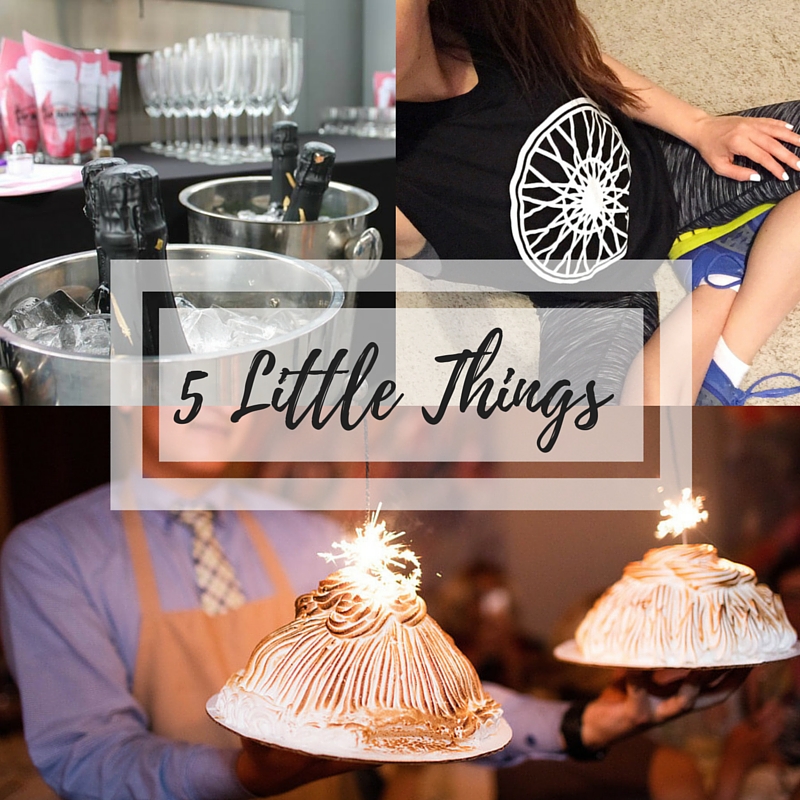 I decided to do something a little different with today's post and share 5 little things about me and what's happening in my life.  I always love reading these types of posts from other bloggers, and I've always wanted to write one.  I definitely hope to do more, but when and how often is still up in the air.  I'm horrible with creating series posts, so I didn't want to a day of the week or monthly thing.  Just a simple every now and again thing.  I hope you enjoy learning 5 little things about me today, and if there is anything you would like me to include in a future post, feel free to shoot me an email (karen@ladyinviolet.com).
So Let's Get Started!!
1) FAVORITE FOOD
I figured I would start with something easy, my favorite food.  I LOVE peanut butter. I will put it on everything from fruit, veggies, bread, cookies, chocolate, or straight out of the jar with a spoon.  My unhealthy way to enjoy peanut butter is to dip dark chocolate in it.  My healthy alternative is peanut butter and banana slices.  Both are just so amazing!! I love all peanut butter, but my favorite is the Honey Roasted Peanut Butter from HEB.  It's made in store and is AMAZING!!!
2) CURRENT FAVORITE WORKOUT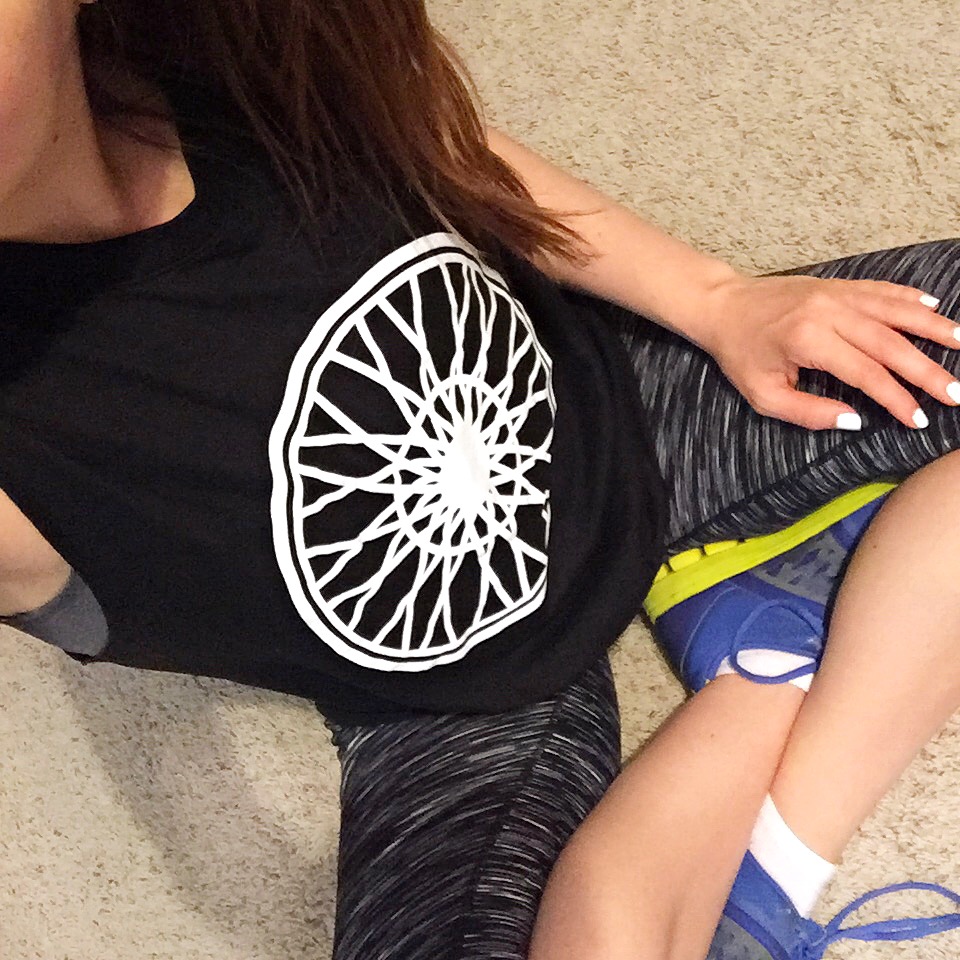 I have been on a spin class kick lately.  A few weeks ago, my friend Ashley had a spin class birthday party at Ride in the Heights.  It was such a fun and different party idea.  Of course, we followed it up with mimosas.  The class reminded me how much I love spin.  I always describe spin the same, 5 minutes of I totally have this, 40 minutes of I think I'm going to die, and then it's over and I'm all like I can't wait to do that again. 🙂  That's really what it's like.
A few weeks ago, I checked out our new SoulCycle.  I'm heading back for another class this weekend.  My bike is in the second row, so I can't slack off because the instructor can totally see me.  Apparently, I can't pick a fave spin spot, because I found this awesome deal for Revolution classes for half off.  I bought 5 classes, so I have a few more weeks of spin left to go!
3) MY RECENT PURCHASES

I have a Nordstrom card and was awarded a 10-point day this month.  Basically with a card, you earn money back based on what you spend.  A point per dollar, and 2000 points equals $20 to spend.  BUT Nordstrom is awesome and has double, triple, and 10 point days so you can earn points quicker.  I took advantage of my 10 point day to buy a few items that I have been really wanting but would NEVER go on sale.  Of course, this probably means they will go on sale soon.  I also picked up a few beauty items to play with, more to come on them in future beauty posts!
4) WHAT I'M SAVING UP FOR…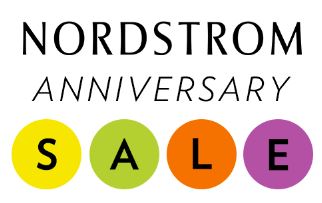 Speaking of Nordstrom, the BIG, HUGE Nordstrom Anniversary Sale is coming next month!! Cardholders start shopping July 14th, and the public starts on the 22nd.  This is hands down my FAVORITE sale of the year!!  The sale puts all the new fall items on sale before the season starts.  It's a great time to stock up on jackets, boots, booties, designer jeans, sweaters, purses, beauty items.  Oh so many things!!  I always spend a nice chunk of change on this sale, so I start setting aside a little savings about a month ahead to pay my credit card bill.  I have a rule that I have to pay it off each month.
By the way, I'm totally going to have you covered on this sale with a few posts on the best items in the sale.  I'm also co-hosting a little gift card giveaway before the sale too.  So stay tuned for that in the coming weeks!
5) RECENT BLOGGER EVENTS!
One of the perks of being a blogger is being invited to fun events and dinners.  I recently attended two different blogger dinners at local Houston restaurants.  The first was at Harold's in the Heights.  I had been to this restaurant before with my girlfriends.  They have a really great upstairs patio with twinkle lights overlooking 19th Street in the Heights.  The food is southern comfort food and is so delicious!!  My favorite was the mac and cheese of course, and the peanut butter and jelly bread pudding.  I also had collard greens for the first time, and they were so good.  I definitely will try those again.  Check out some of the photos from the night.
PHOTO CREDIT: Harold's in the Heights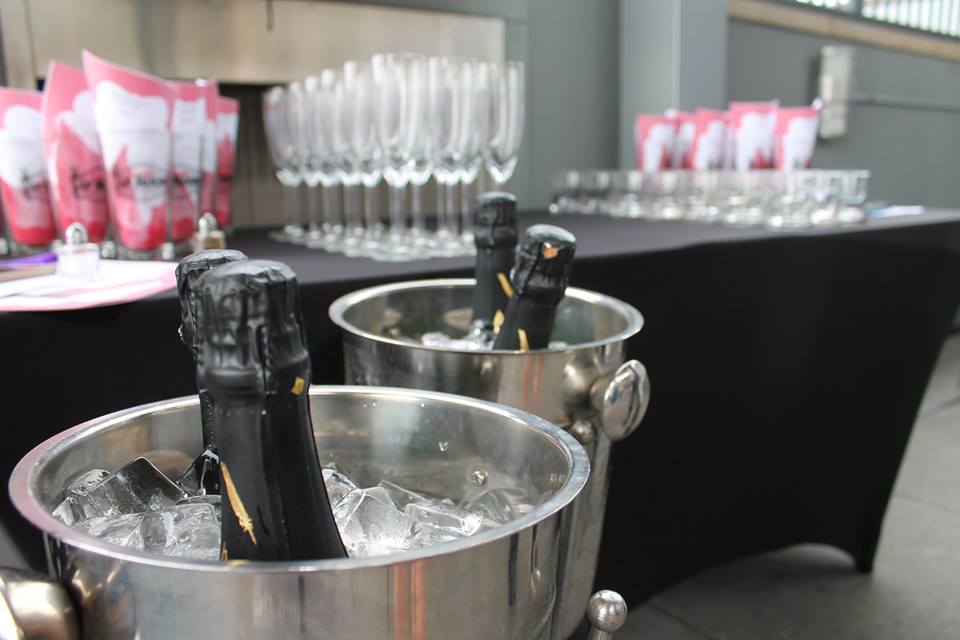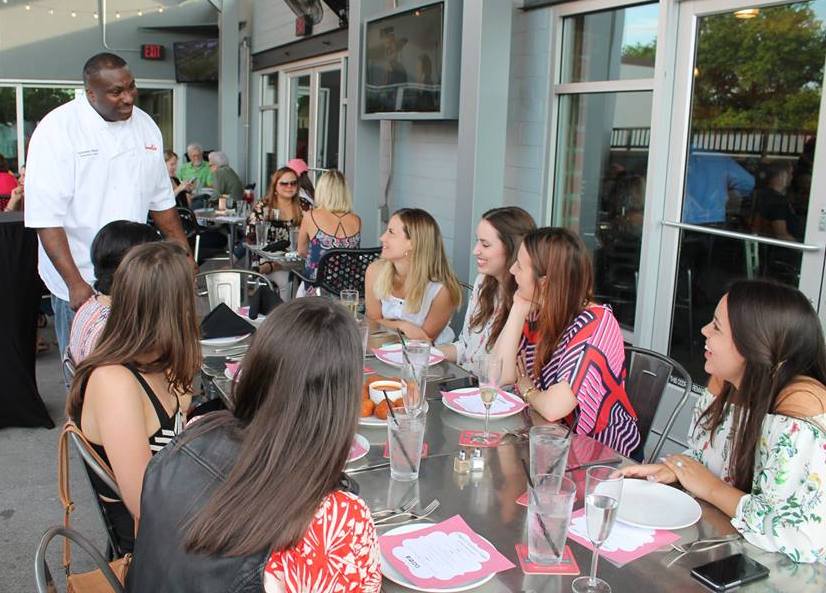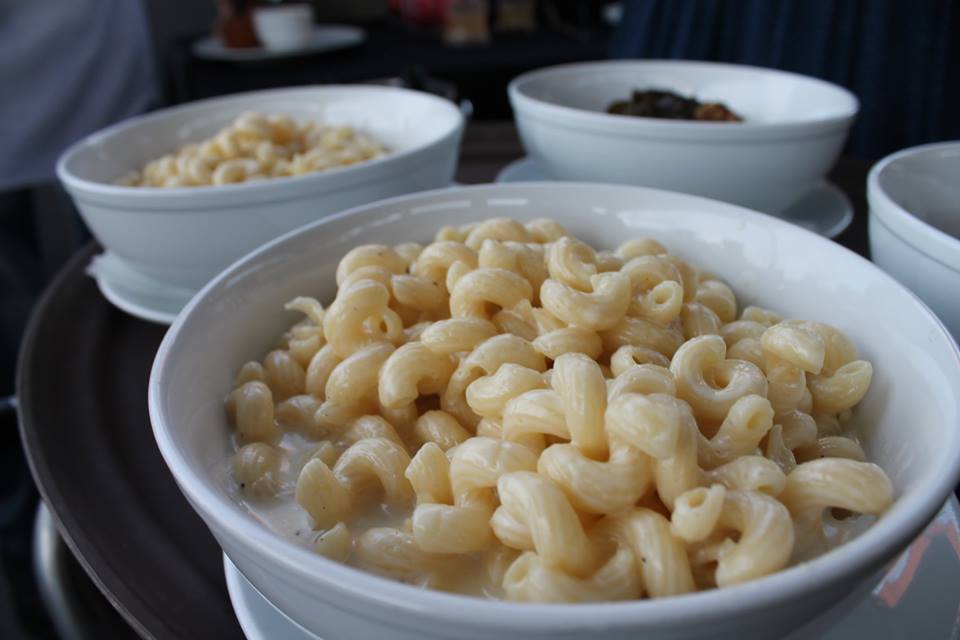 Last weekend, I attended a blogger workshop which was capped off with a yummy steak dinner at Vallone's.  We were treated to several steak dishes, amazing sides including my favorite Mac and Cheese, and a fun Baked Alaska dessert.  After a long workshop day, the dinner was fun chance to mingle a bit with some of my blogger friends.  A few photos from the night are below.
PHOTO CREDIT: Faison Anne Photography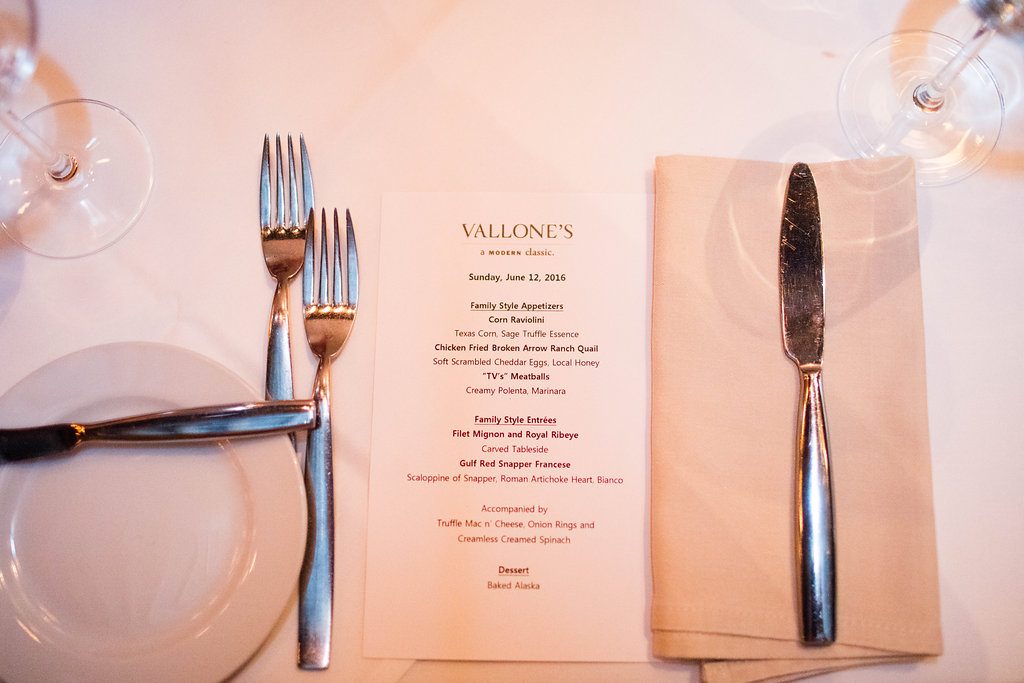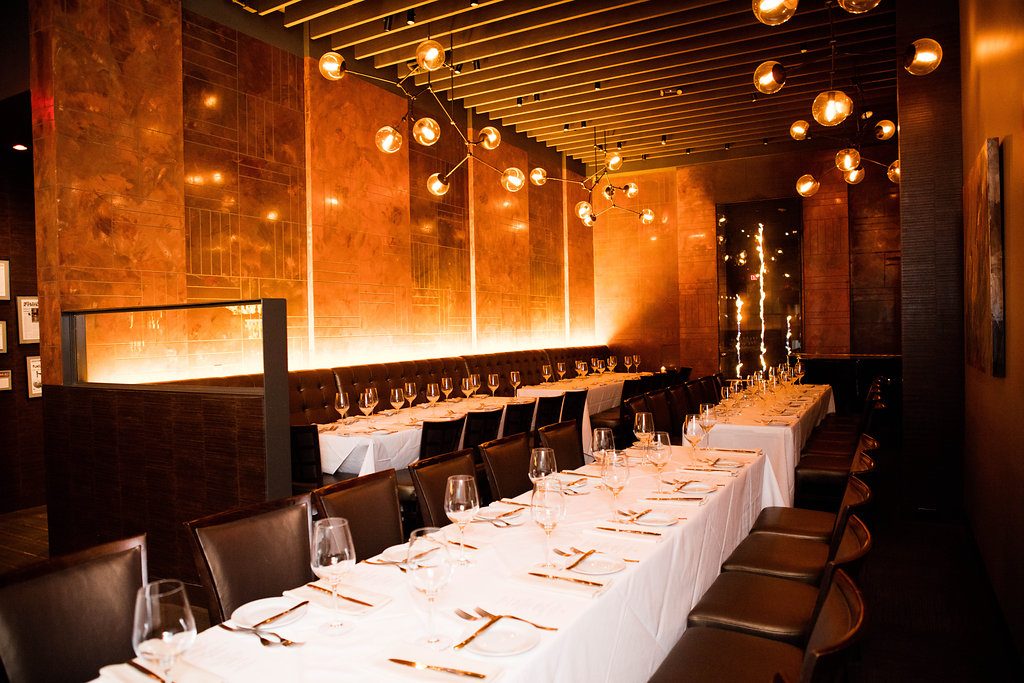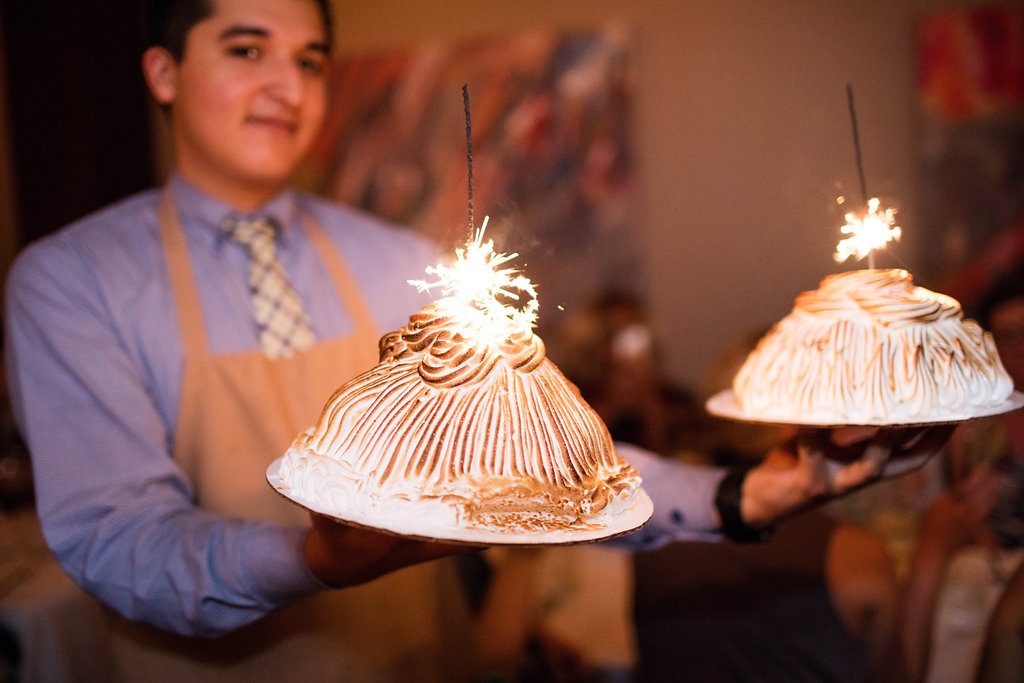 Well, that is going to wrap up my first 5 Little Things.  I hope you enjoyed learning a little about me and what's been going on behind the scenes.  Have a great Friday and a fabulous weekend!! See you back here on Monday!!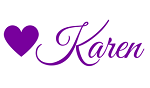 Love this post? You may also love: