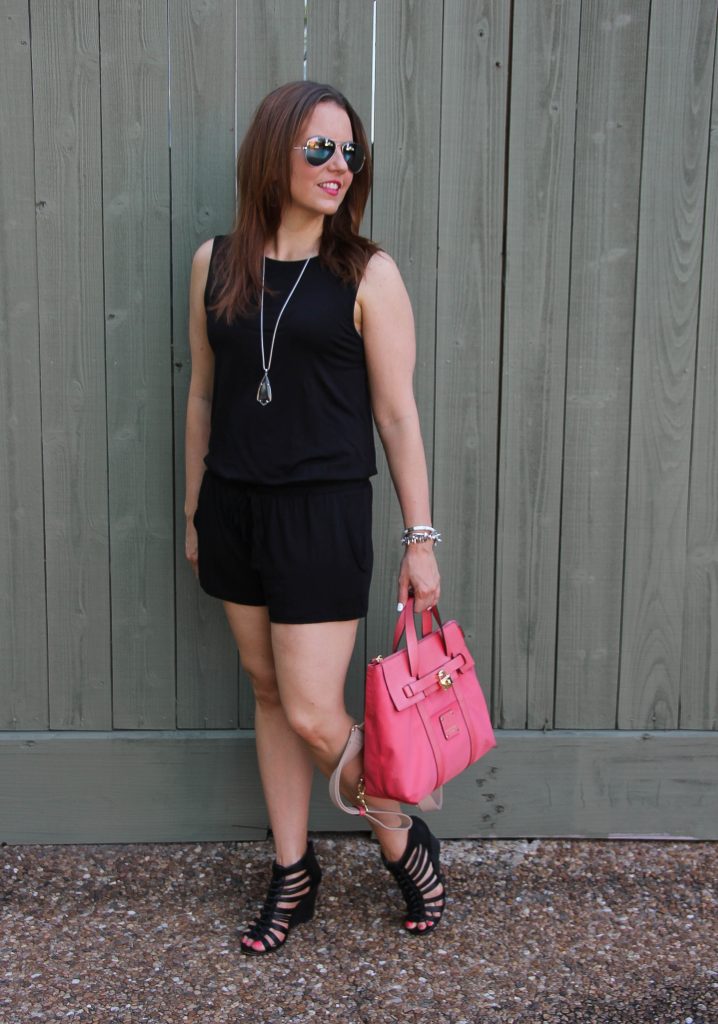 SHOP THE LOOK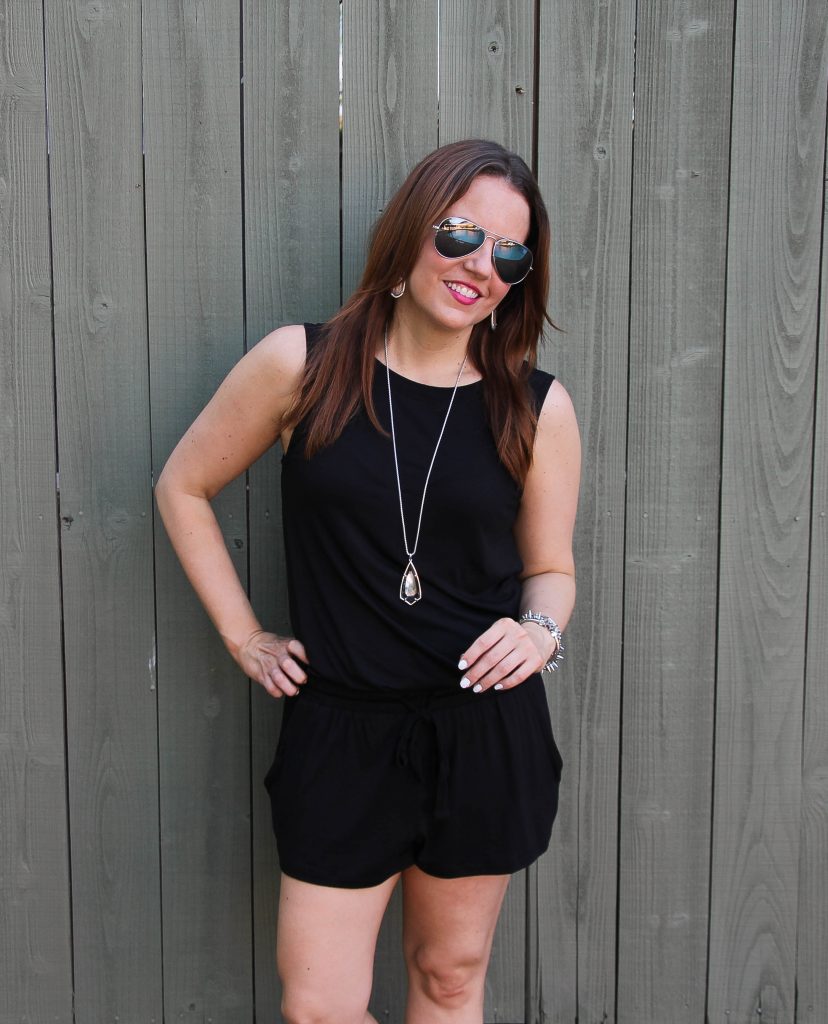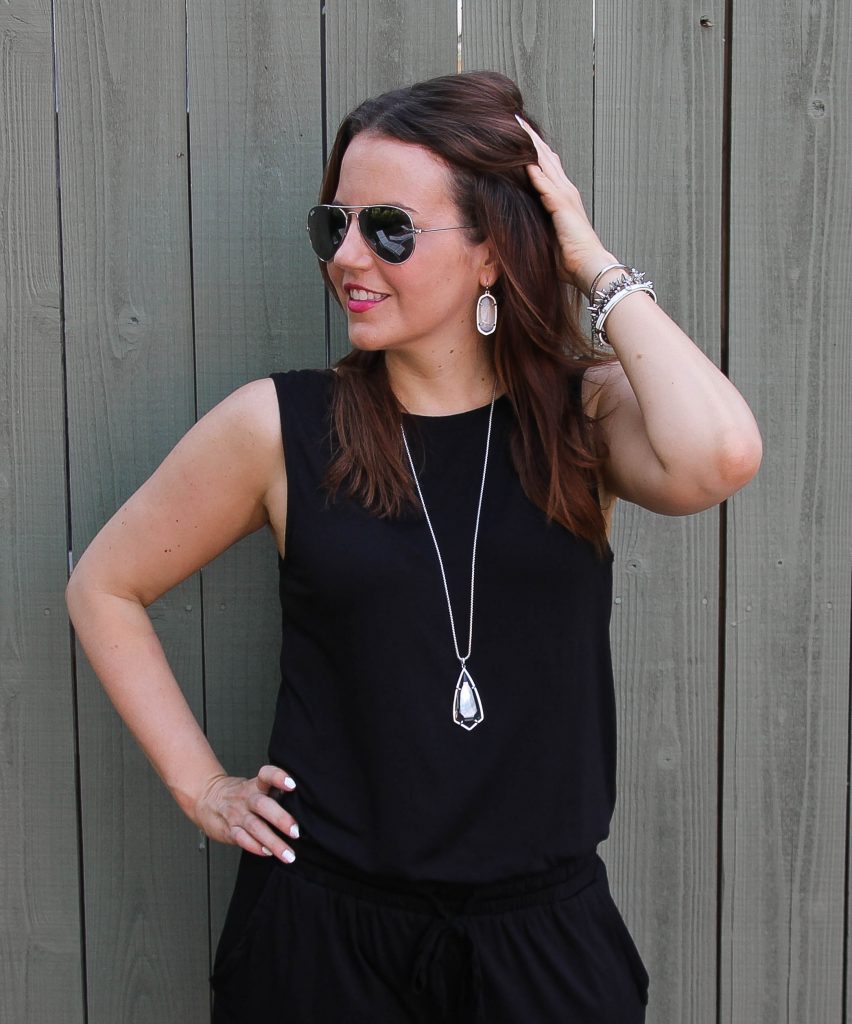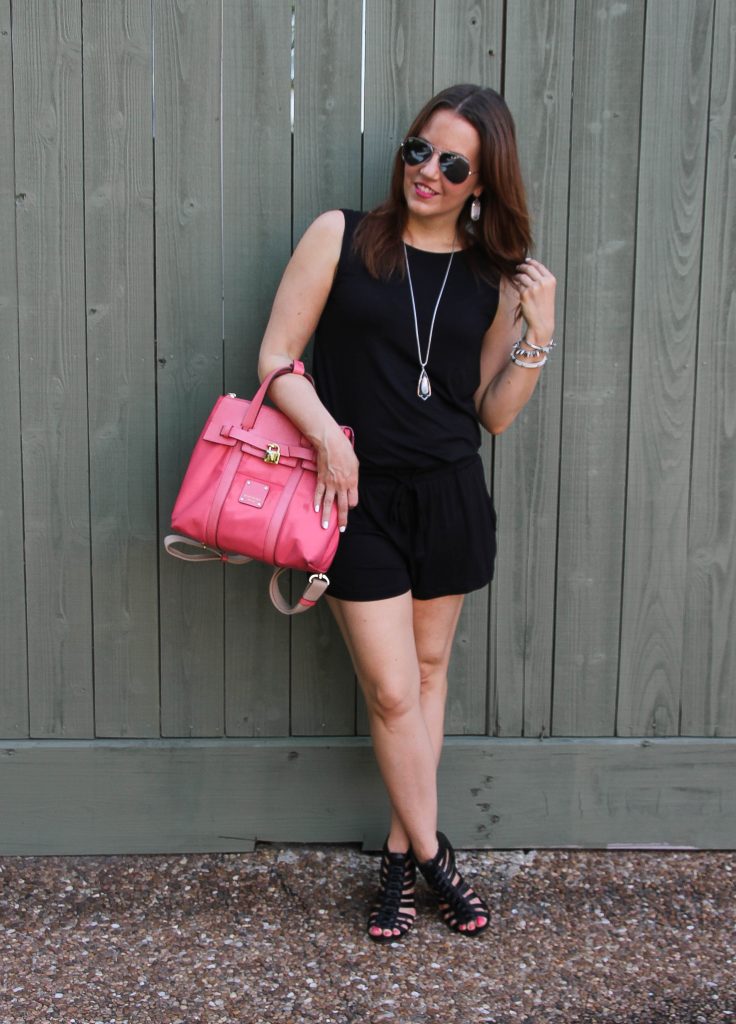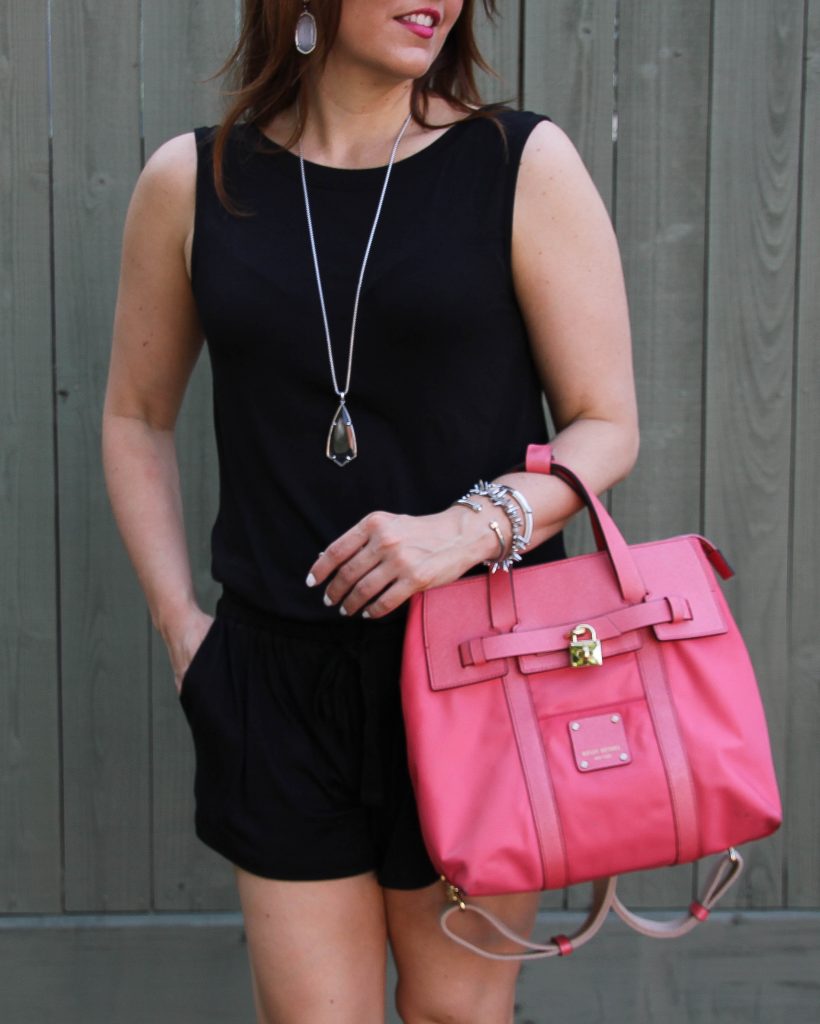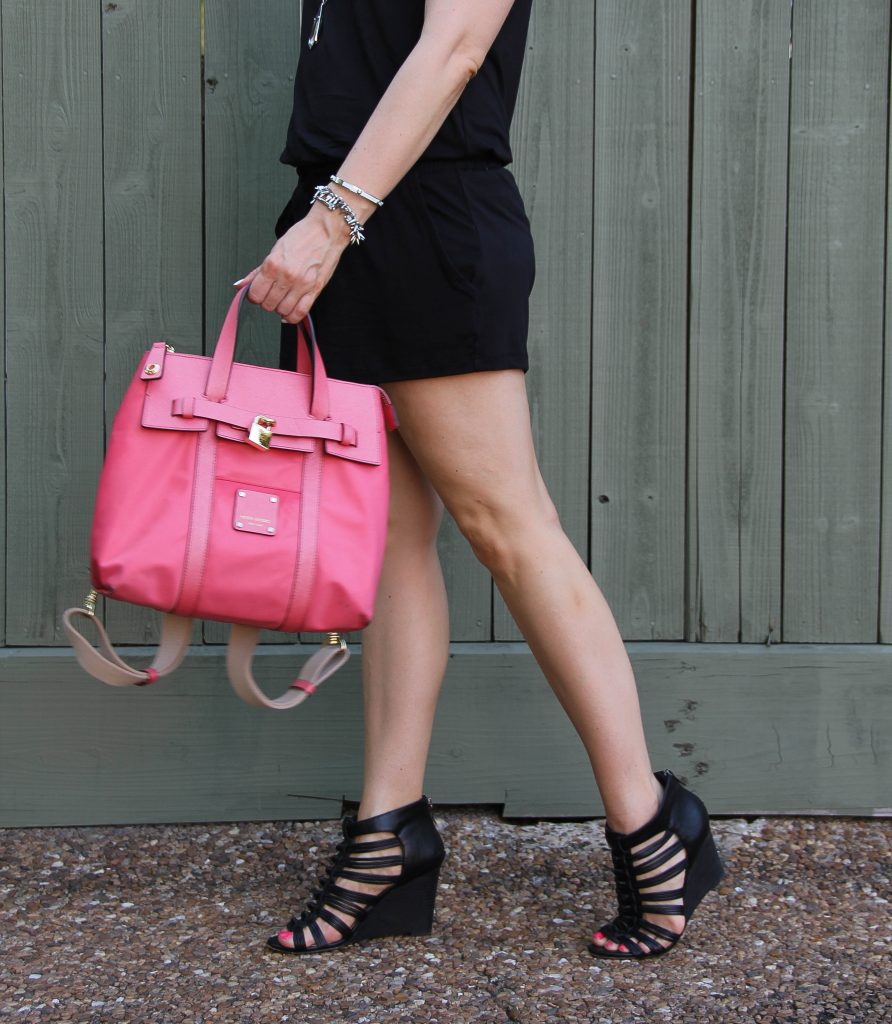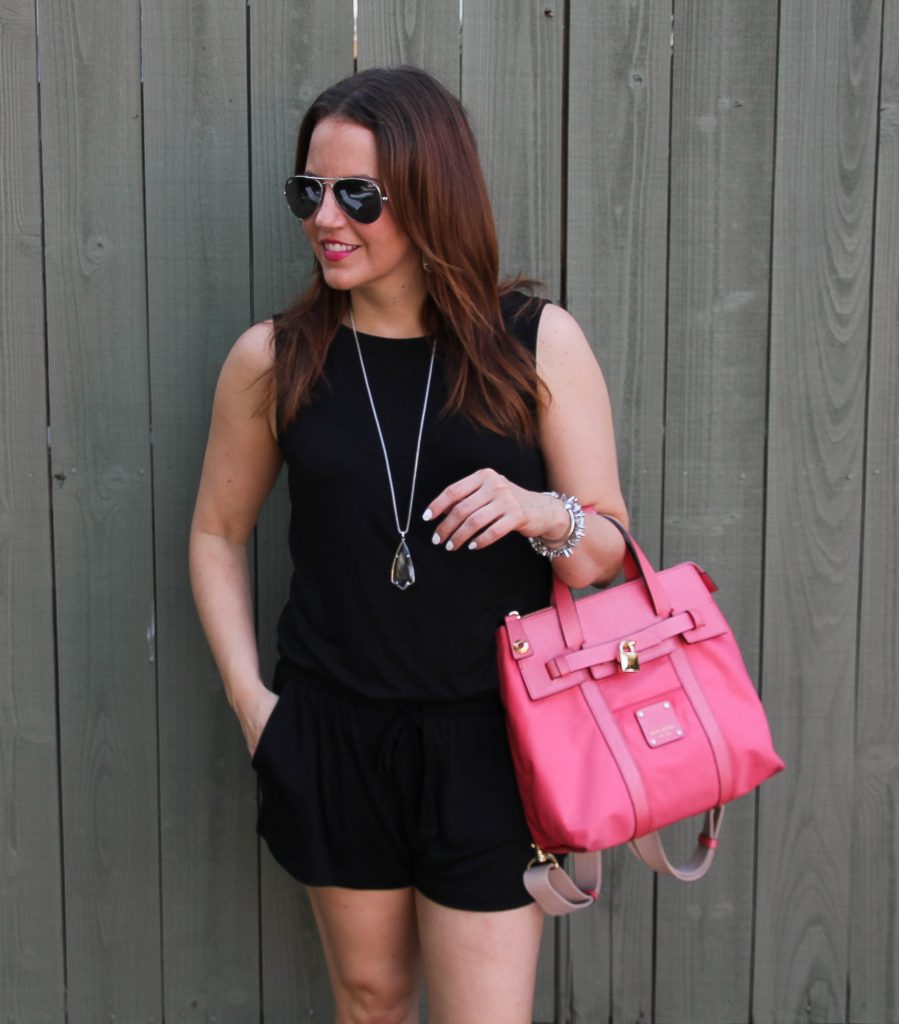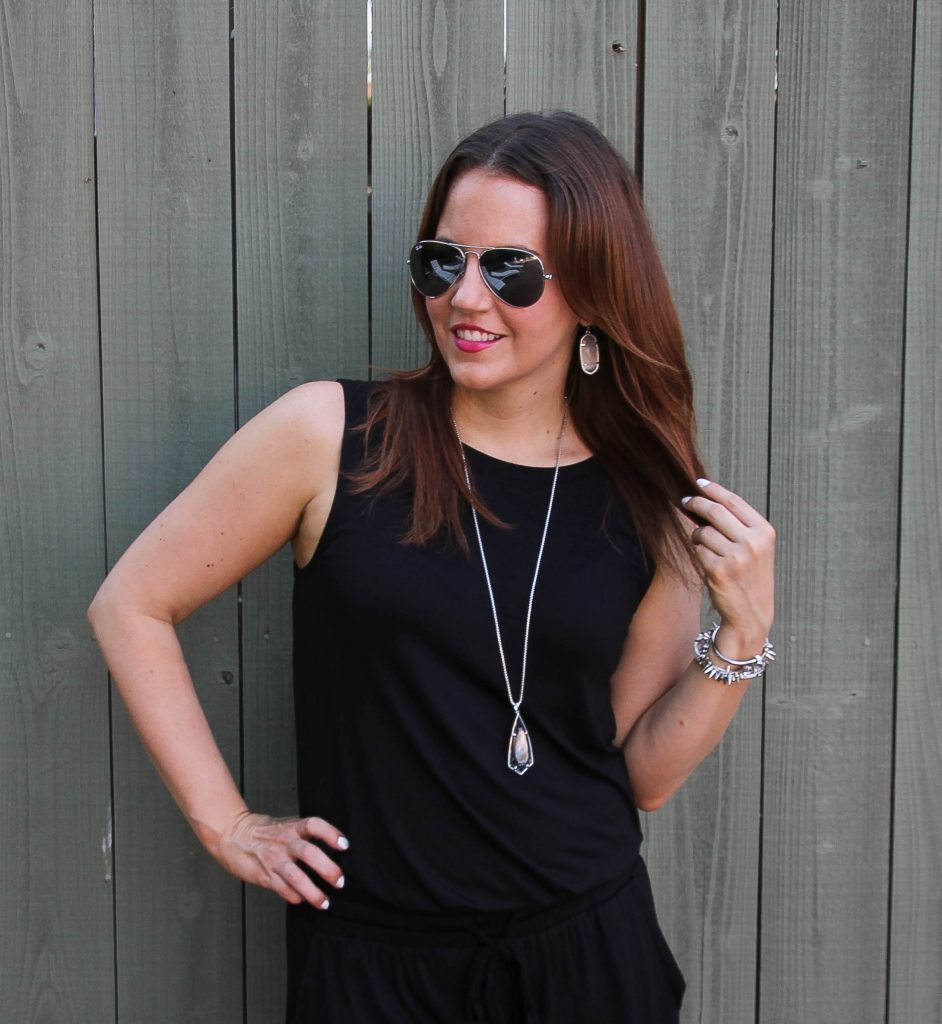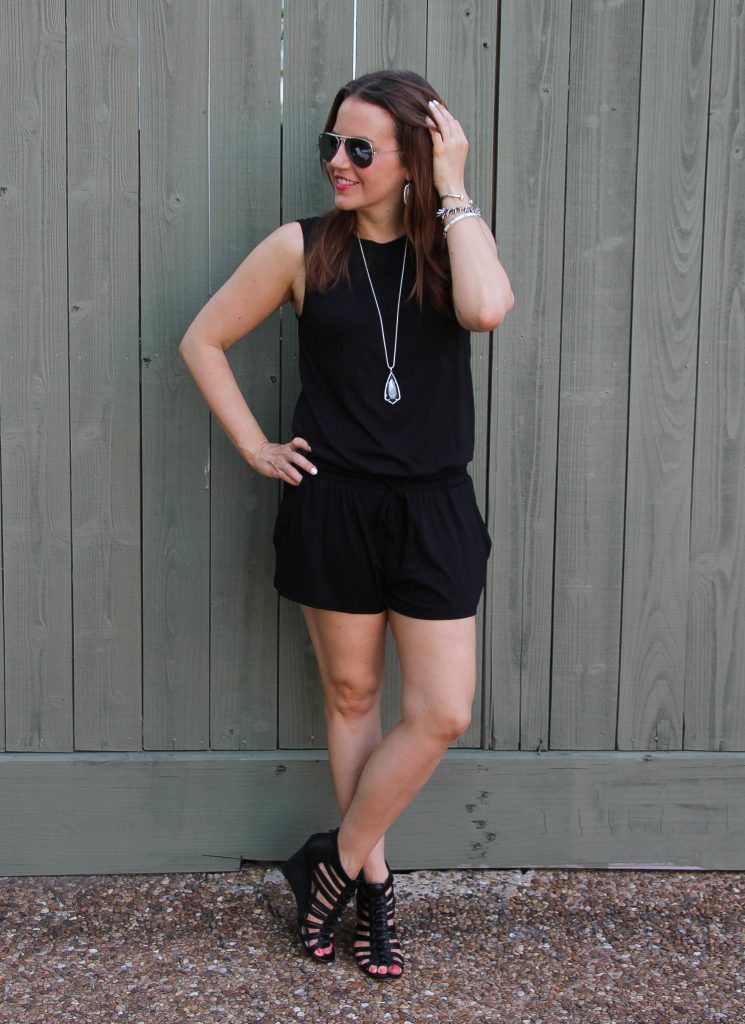 | DETAILS |
STEM Black Romper  | SOLE SOCIETY Kianna Wedges (similar | similar)  | HENRI BENDEL c/o Mini Jetsetter  (The Darker Pink and a few other colors are 50% off right now!!) | KENDRA SCOTT Carole Necklace,  Elle Earrings  | HENRI BENDEL White Bangle 50% off,  Cuff Bracelet 10% off | STELLA & DOT Renegade Bracelet  | RAYBAN Mirrored Sunglasses  | Lips: BOBBI BROWN Neon Pink  | Nails: ESSIE Blanc
I am so excited to share this outfit with you guys today!!  I'm seriously so in love with everything about this look! Rompers are always hit or miss for me.  I am in love with this one.  This brand makes the softest clothes, so when I heard they made a romper I ran to the store to try it on.  This definitely lives up to the soft and cozy I love them for.  It comes in a few color options, but I felt the black really made this romper look so much more chic.  When you wear it though, you feel like you are wearing lounge wear or pajamas.  I liked the high crew neckline of this romper.  I think it helps balance the short shorts aspect.  As if I wasn't pleased enough with my chic black romper, there are pockets. I mean it couldn't get any better than that!
If you don't own or have never worn a romper or jumpsuit, I must warn you on my only drawback to these pieces.  You have to take the whole thing off to go to the bathroom.  The first one I bought, I didn't even think about until well I had to go to the bathroom.  Now I am super conscious when I buy one about it.  The material on this one is stretchy and the back slightly dips (you can still wear a regular bra), so super easy to get on and off when you got to go.
I really wanted to take this comfy piece and add a little edge to the look.  I added on these wedges from last summer which I think take this romper to a whole new level.  I also added some silver jewelry and a pop of color with my pink bag (which is still on sale btw) to complete my look.  I love the stone on this necklace because sometimes it blends in to what you are wearing, and other times the light catches it just right and it shines!
I know it's only June, but this may be one of my favorite outfits for the year.  And this romper is so comfy that I am really considering buying the teal one if it goes on sale. I hope you have a great day, and we are one day closer to that long weekend yall!! YAY!
SHOP THE LOOK