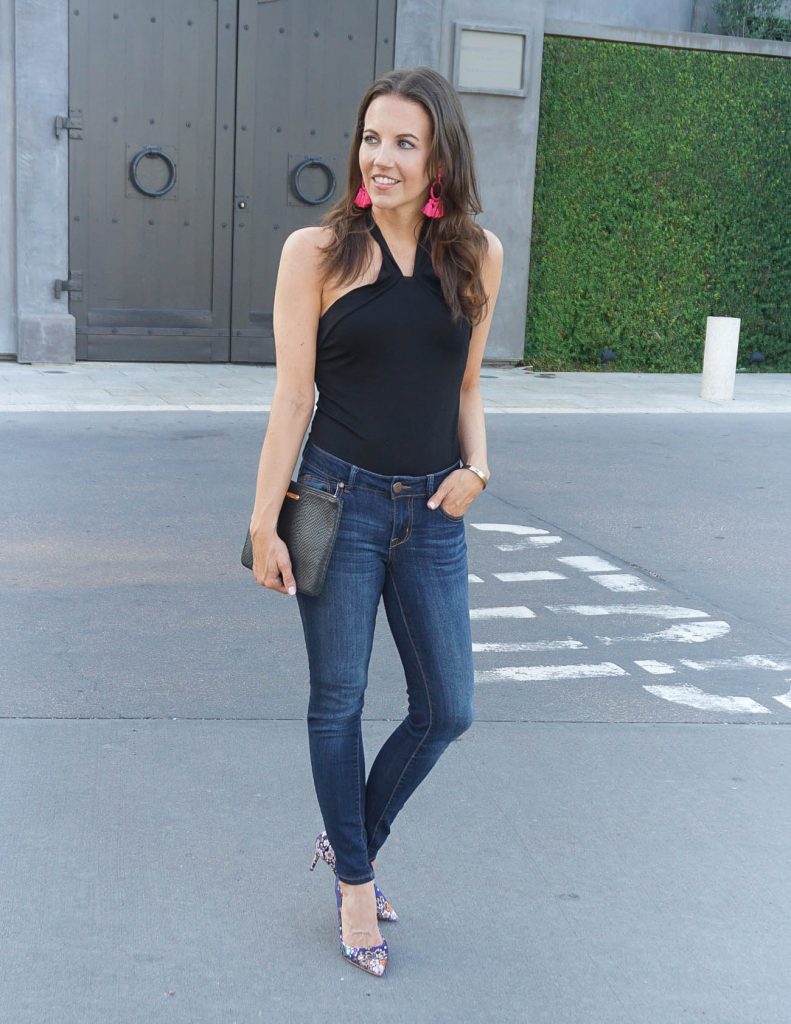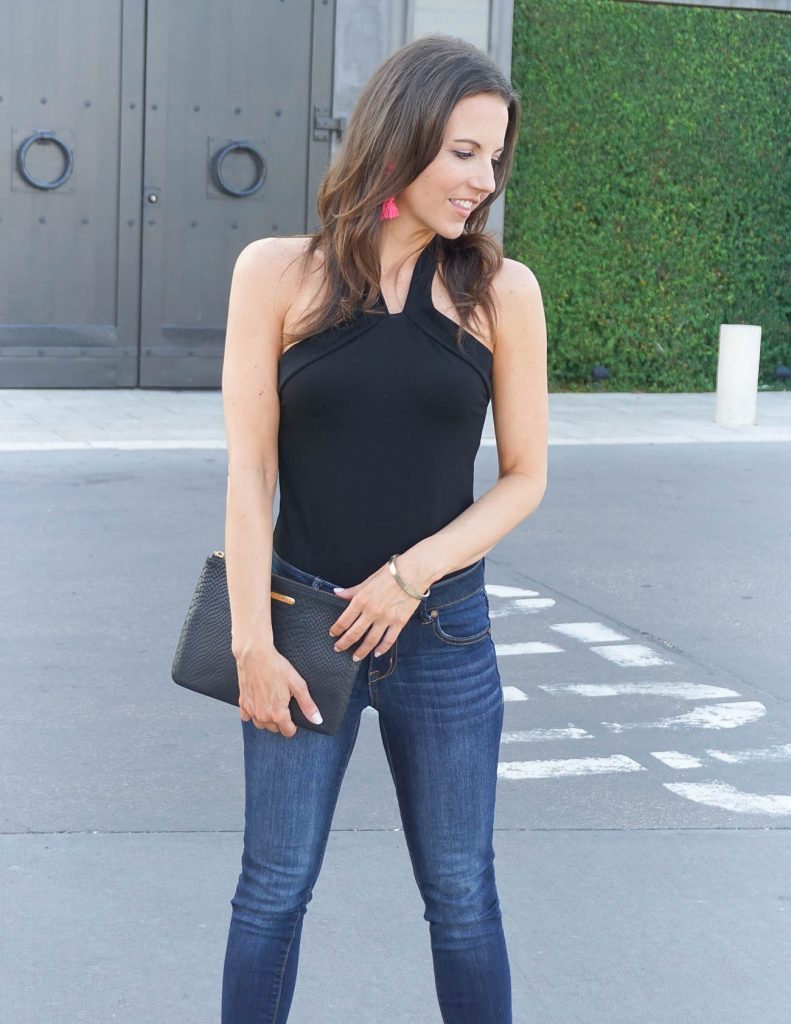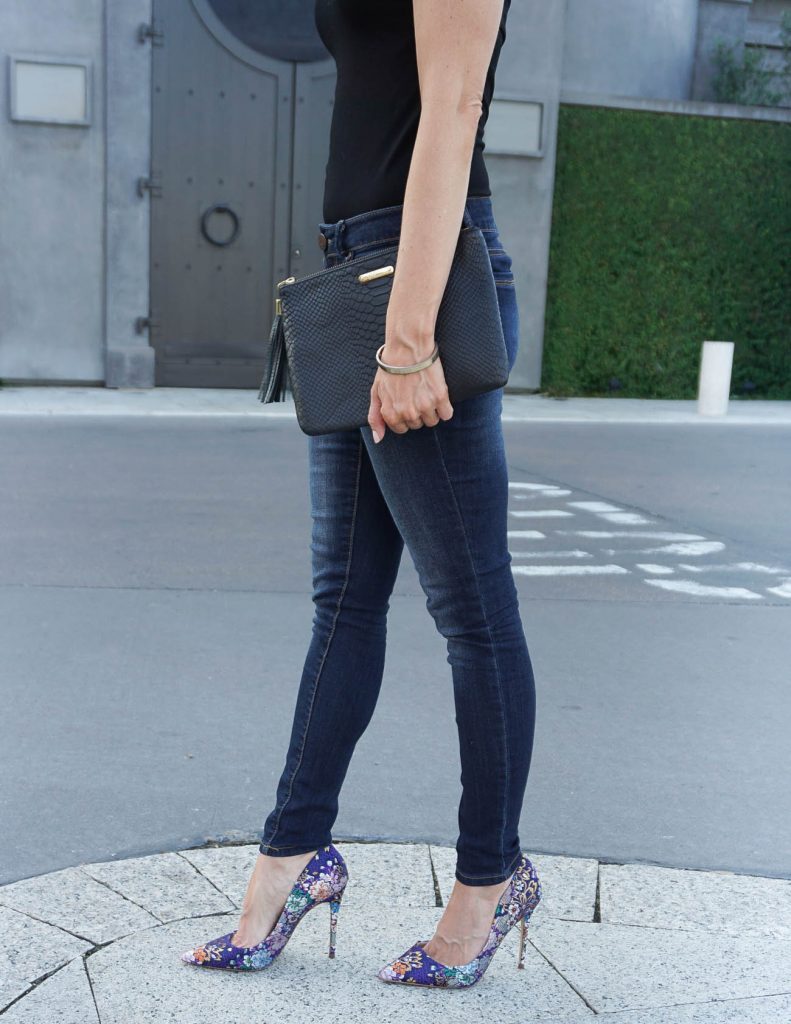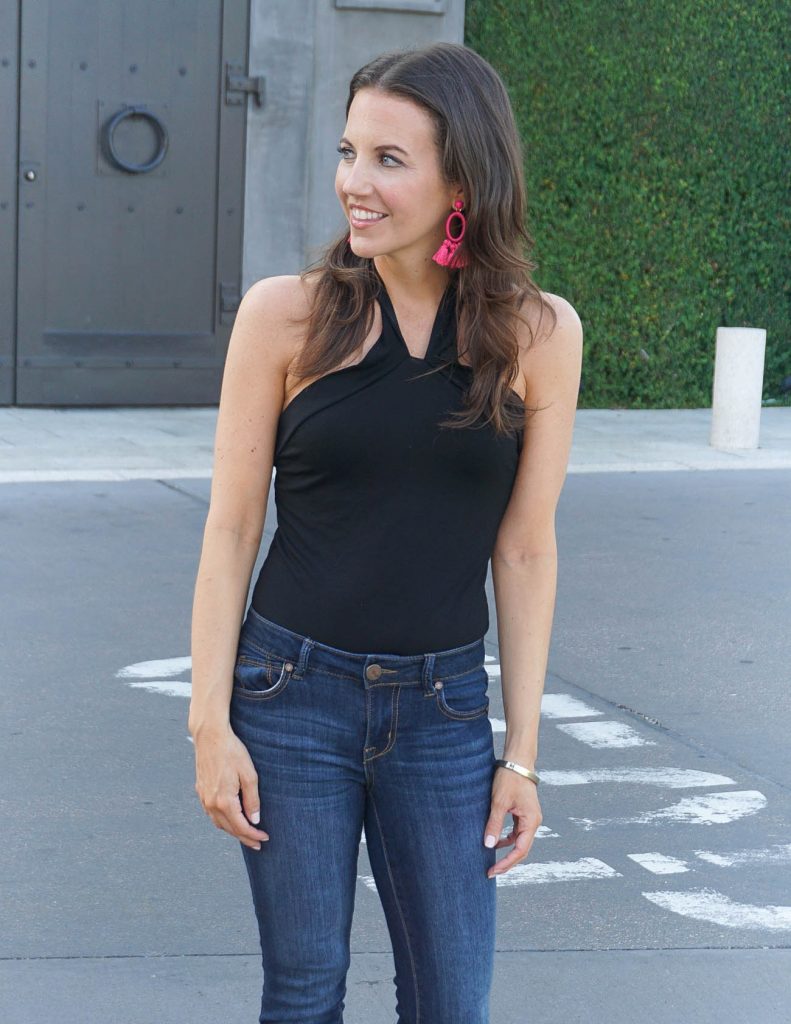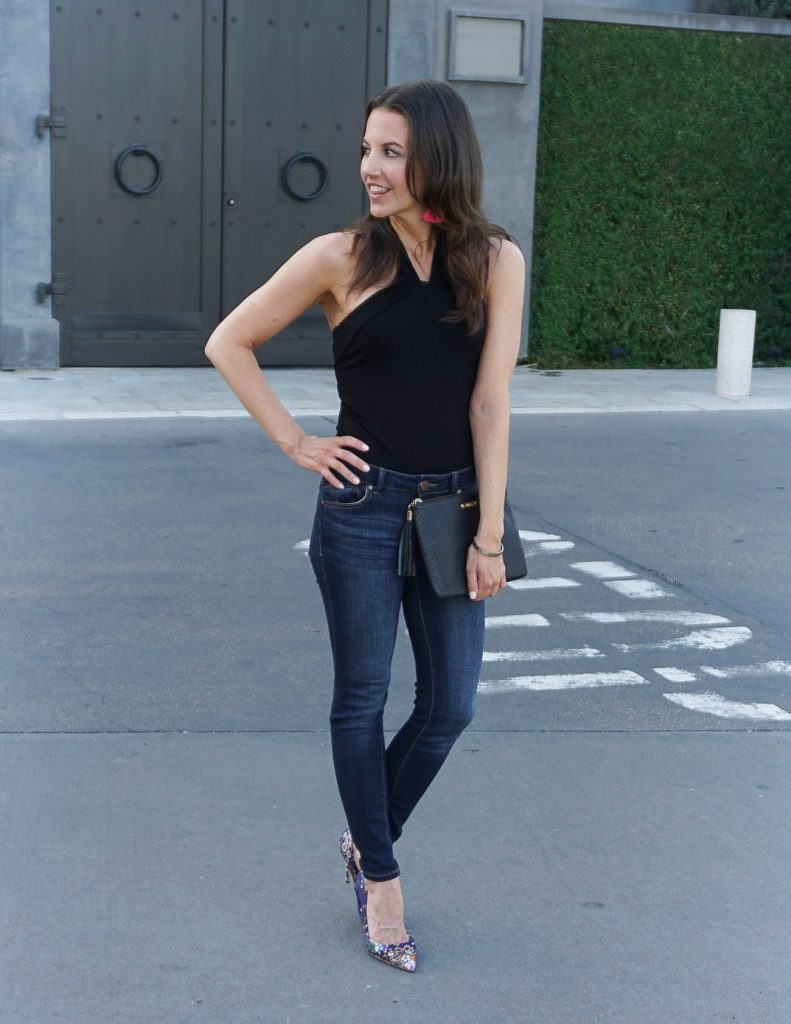 Happy Friday!!!  Maybe it's just me, but I feel like bodysuits have been growing in popularity lately.  I was  a little unsure of them at first, but I finally decided I had to try one out.  I ordered 3 different ones and trying them on made me feel a little like Goldilocks.  One was too long, one was a bit too tight, but the third was absolute perfection.  I figured I'd run through a few of my and my friends questions and concerns over bodysuits, in case you have any of the same ones.
Let's start with the main one, how do you go to the bathroom in this thing?  I feel like everyone who has ever headed out in a romper has had that moment when you suddenly realize that you have to take the whole thing off when it's time to go the bathroom.  Super glamorous, especially if this is taking place in a not so clean bathroom (think bars, concert port-o-potties).  Needless to say, it causes me to make sure I really love a romper before purchasing.  Here's the great thing about bodysuits, someone thought to put snaps on the bottom!  Think a baby's onesie.  No getting naked in the bathroom, just a few easy snaps.
Second, are they comfortable?  The fit is just like a one piece swimsuit.  I find mine comfortable. Just like with a swimsuit, you will probably have to try a few to find ones that fit your body type and that you feel comfortable in.  I'm petite, so for me it's finding one that is not too long.  The bottom portion comes in either thong fit or full bottom, so it's a pick your preference kind of thing.
What's my favorite thing about them?  I love that I don't have to worry about my shirt coming untucked.  This is one of those little annoyances of mine.  A bodysuit will stay in place as you move or dance around.
What do you wear it with?  Everything!  Jeans, skirts, shorts.  I can't wait to wear this one with one of my pleated midi skirts soon.
Hopefully, my little bodysuit review was helpful if you have been considering one.  In this one, I am wearing a US6.  Let me know if you have any other questions, and I will be sure to answer them.
For today's post, I styled my bodysuit for an upcoming girls' night out.  Dark wash skinny jeans, bright pink statement earrings, and floral statement heels come together to create the perfect show stopping outfit for a night out on the town.  I hope you all have a fabulous weekend, and thank you so much for stopping by!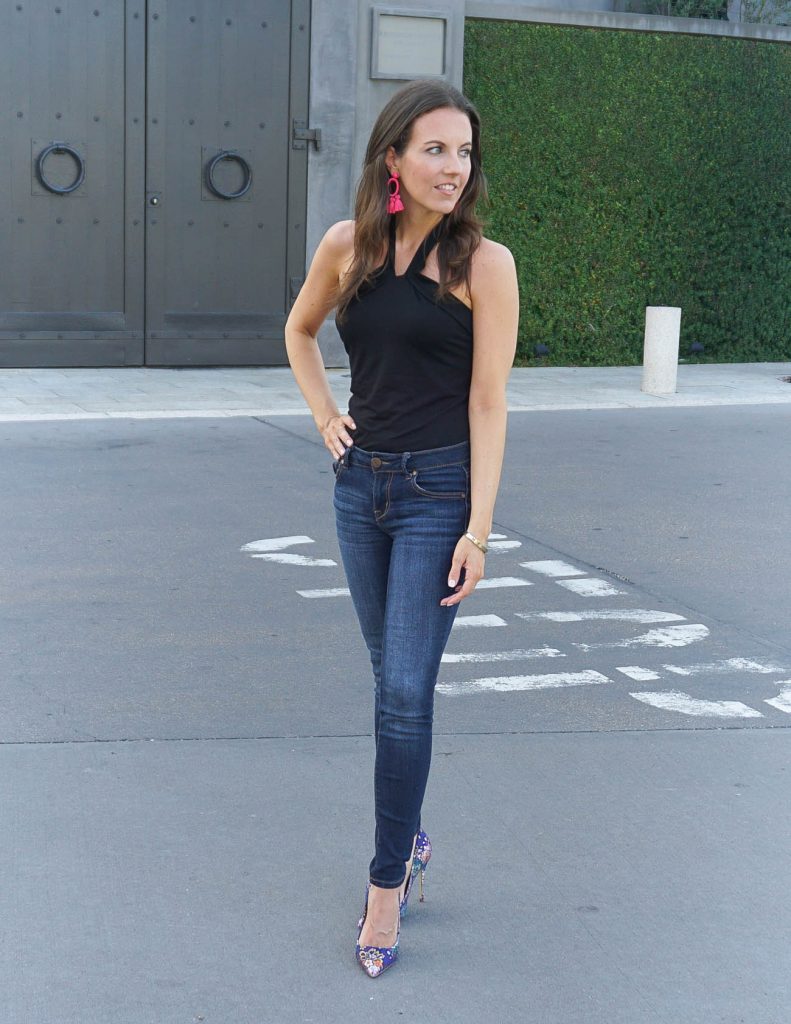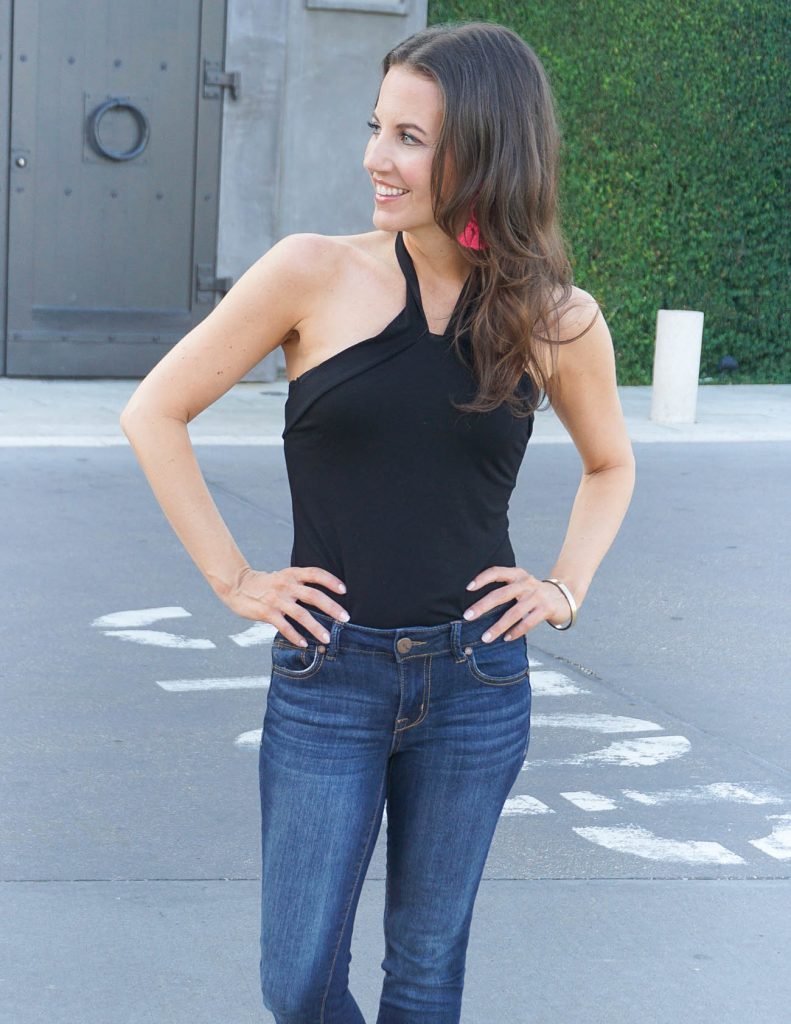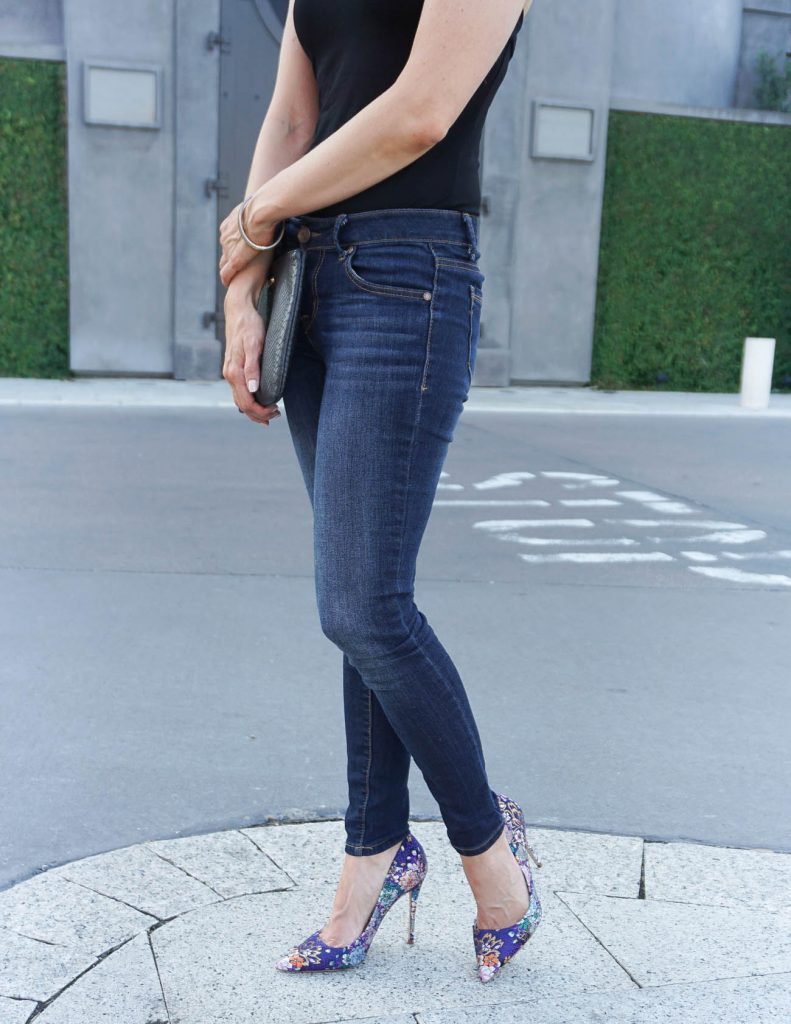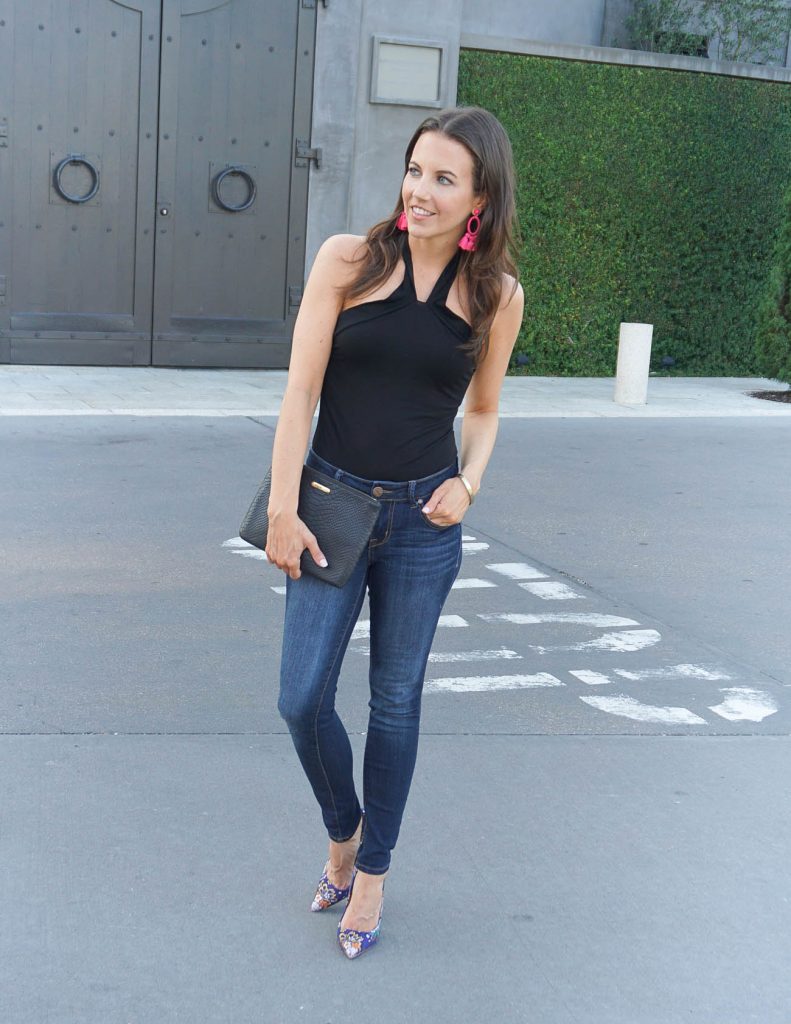 SHOP THE LOOK

Love this post? You may also love: