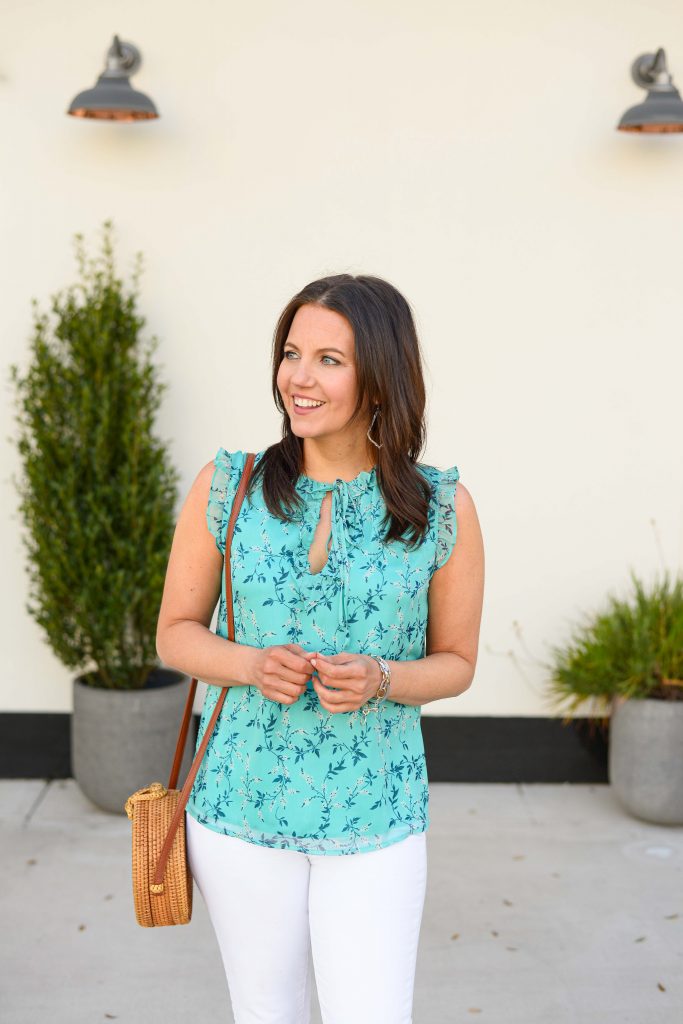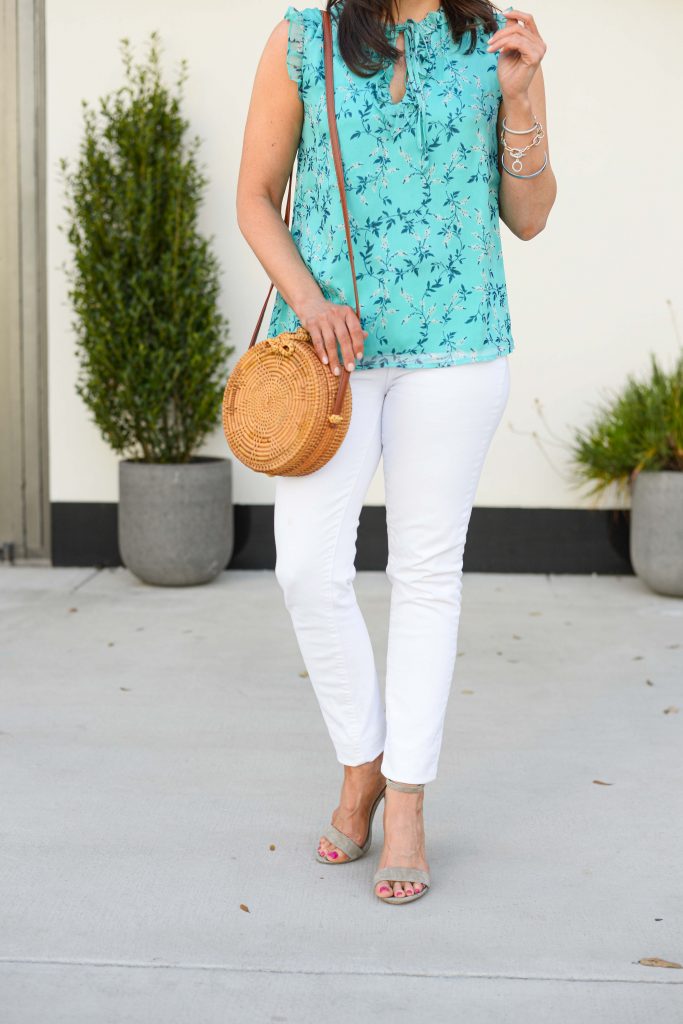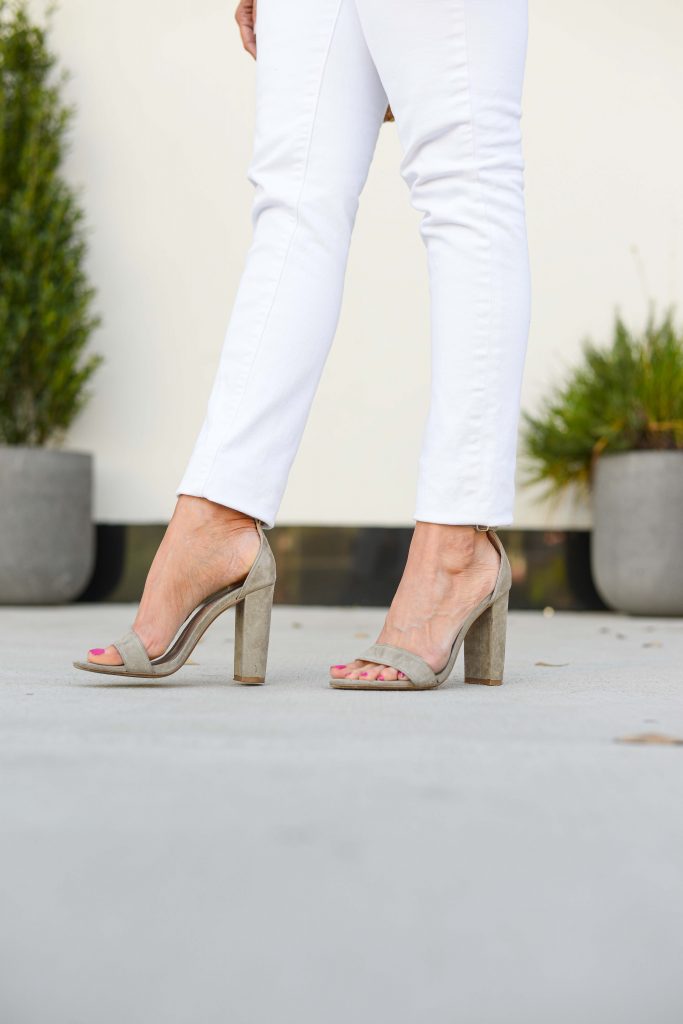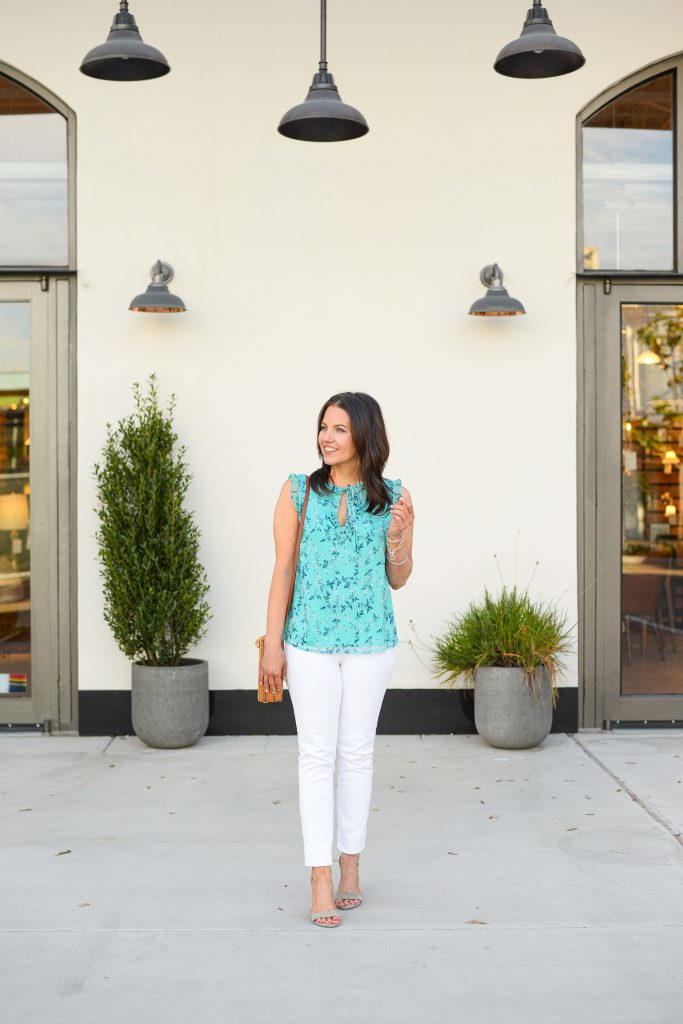 Hello friends!  Let's get the important stuff out of the way first.  With everything going on, I'm still hoping and planning to keep my little space as normal as possible.  This blog has always been my creative outlet, and I find calm in the consistency and routine of putting together content.  My hope is during the next few weeks to provide you with a space you can visit when you need something lighthearted and well routine.  It feels weird at times to be talking about beauty and fashion with so much going on, but it also makes me still feel connected to others and as someone who lives alone, I think that's important.  So know that by continuing my normal content, I am not being insensitive to what is happening around us, I'm just coping in my own way.
Now, let's get back to spring fashion!  I added a few animal prints to my closet for spring, but I'm not leaving my favorite spring print out in the cold.  This season, I have been drawn to the more feminine and smaller floral prints.  I think this teal floral spring top is the perfect example of the kind of print I'm talking about.  It has such a delicate look to it, and the additional details on the top really help add to the overall feminine, romantic feel.
White jeans were an obvious choice for me with this top. White really helps colors pop and makes this light teal standout.  It also compliments the white on the floral design and brings this to a more prominent view when looking at the print.  If you wanted to pull out the darker details like the leaves, you could achieve this with a pair of dark blue jeans.
Thanks for stopping by friends and stay safe and healthy out there!
Photography By: LA Photography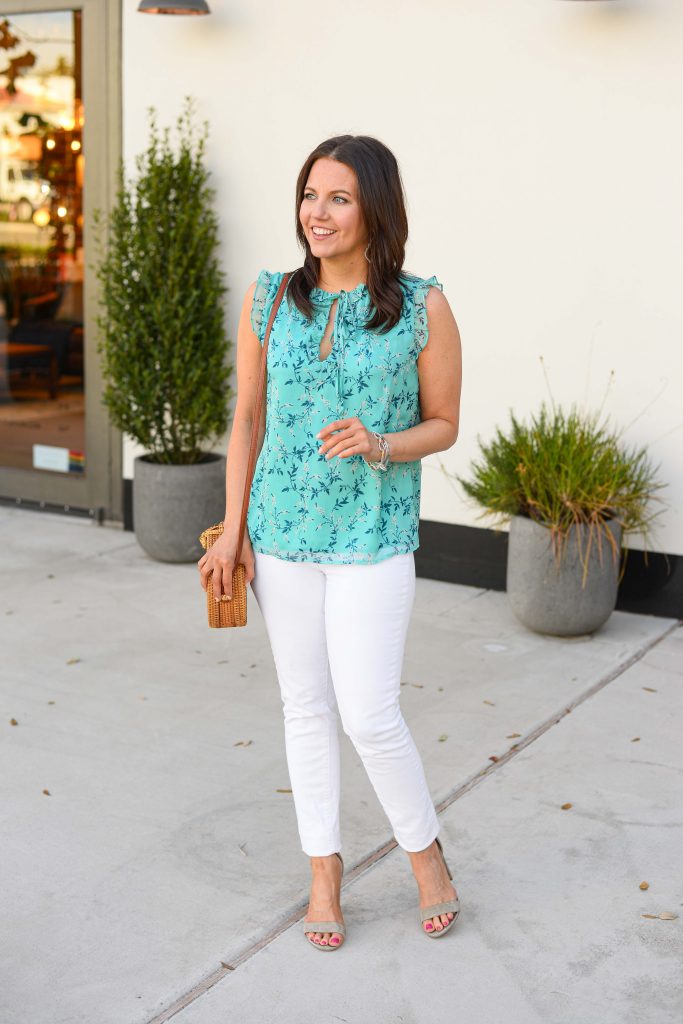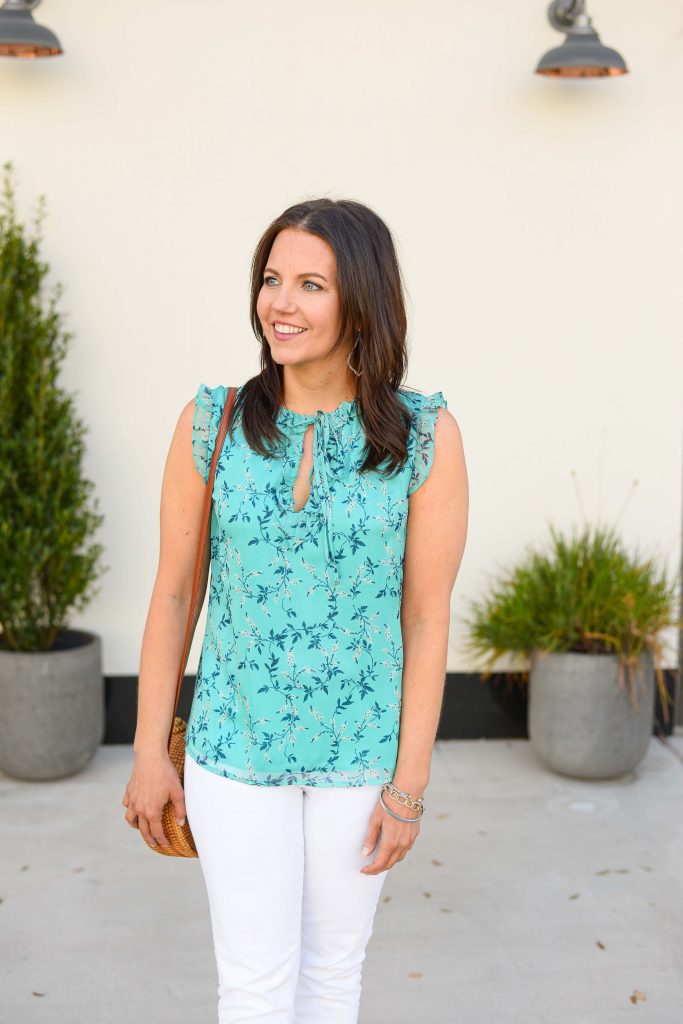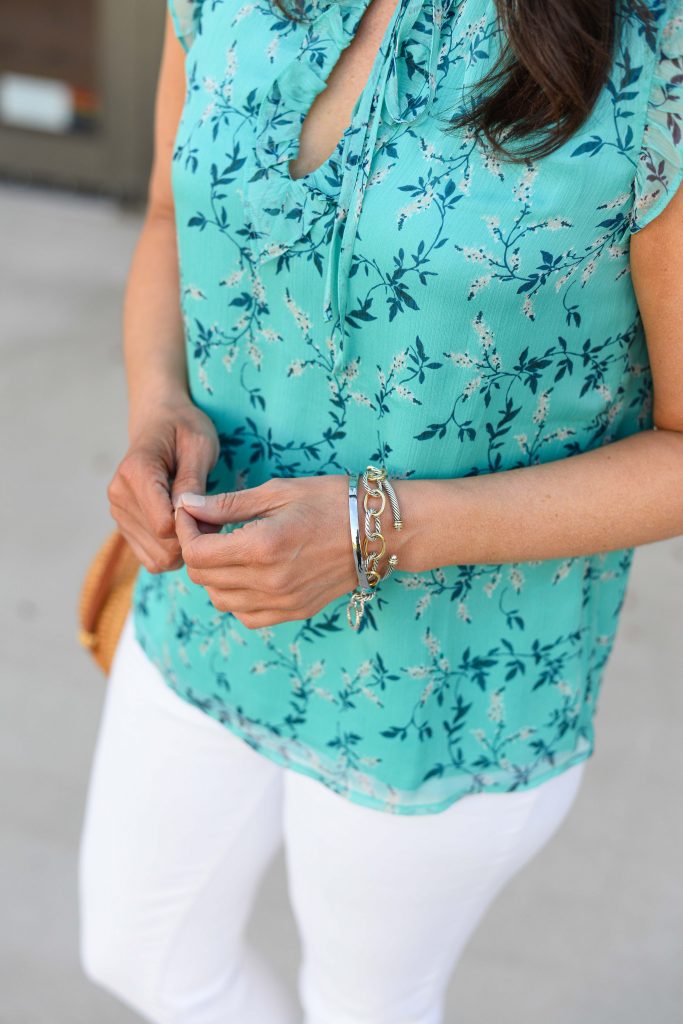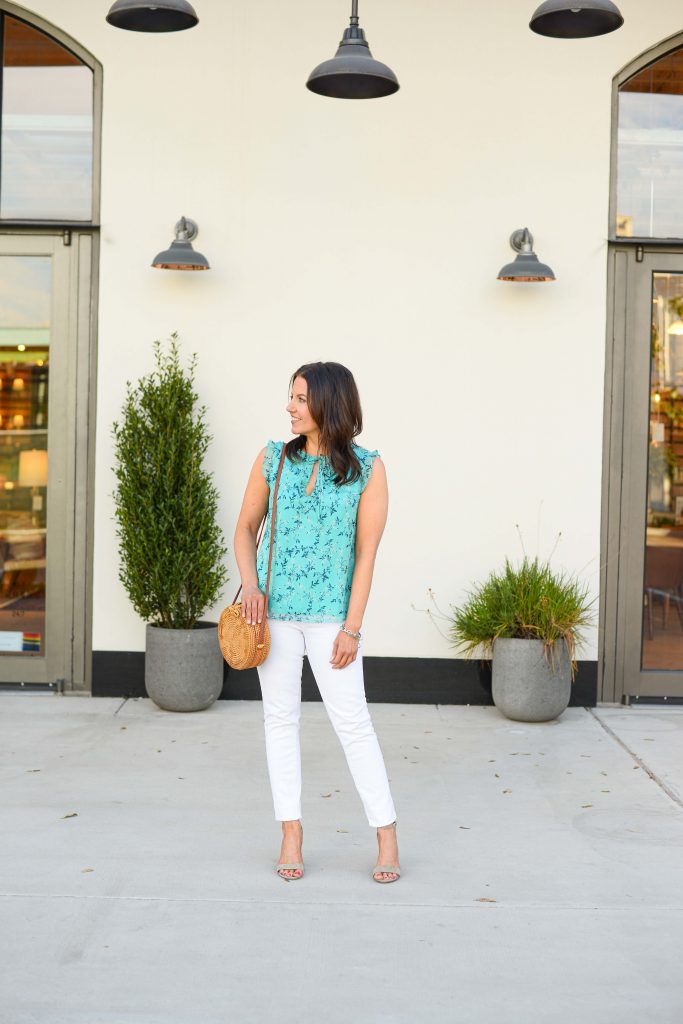 SHOP THE LOOK