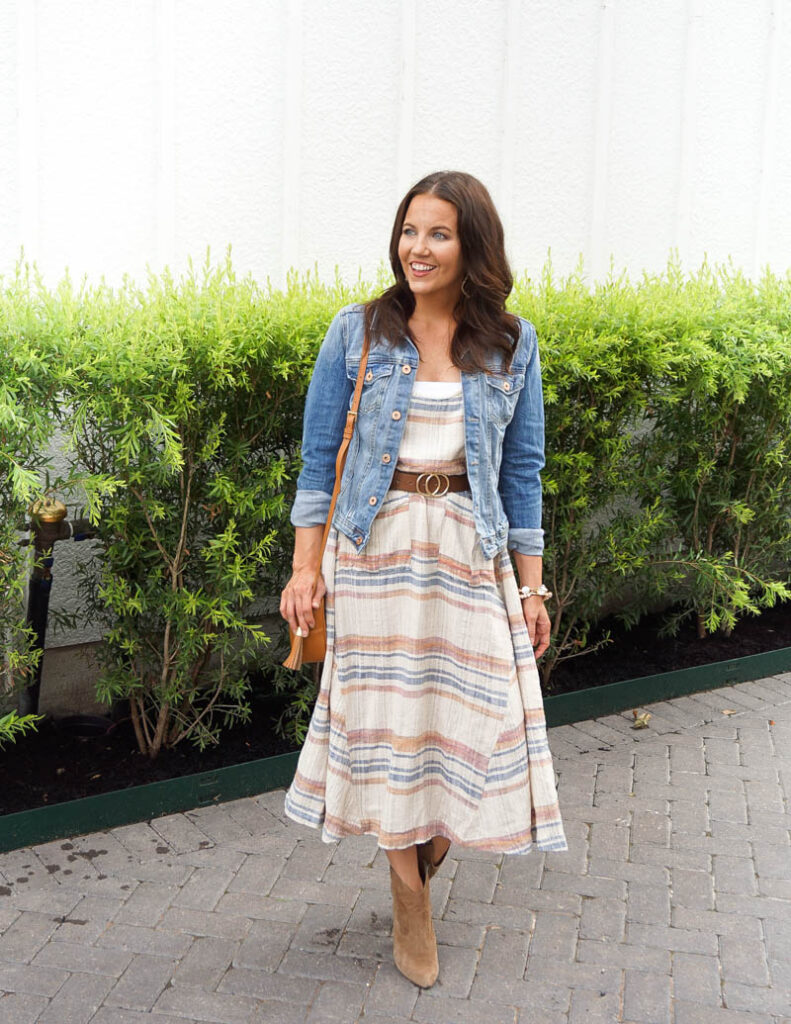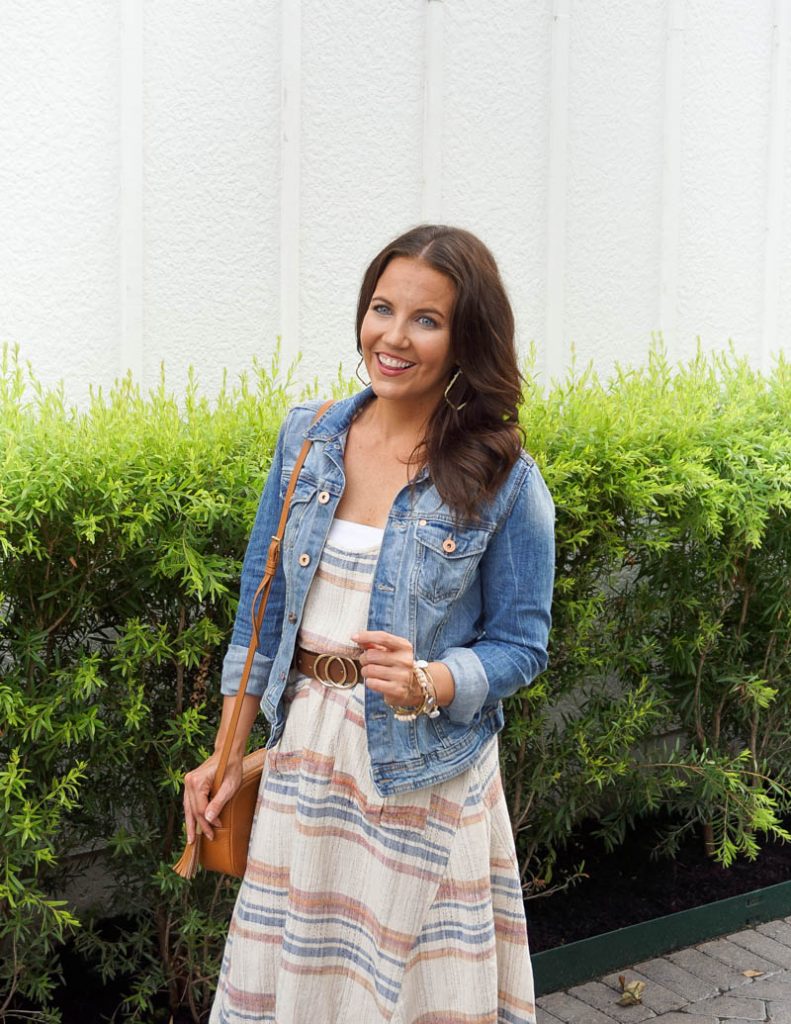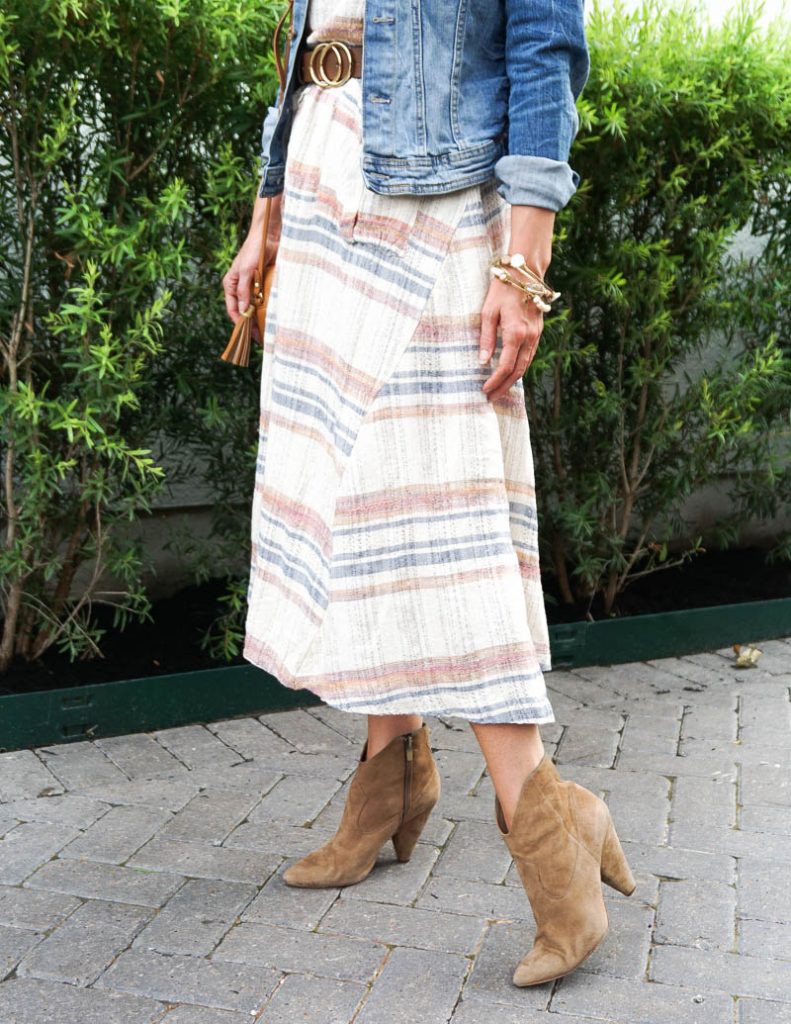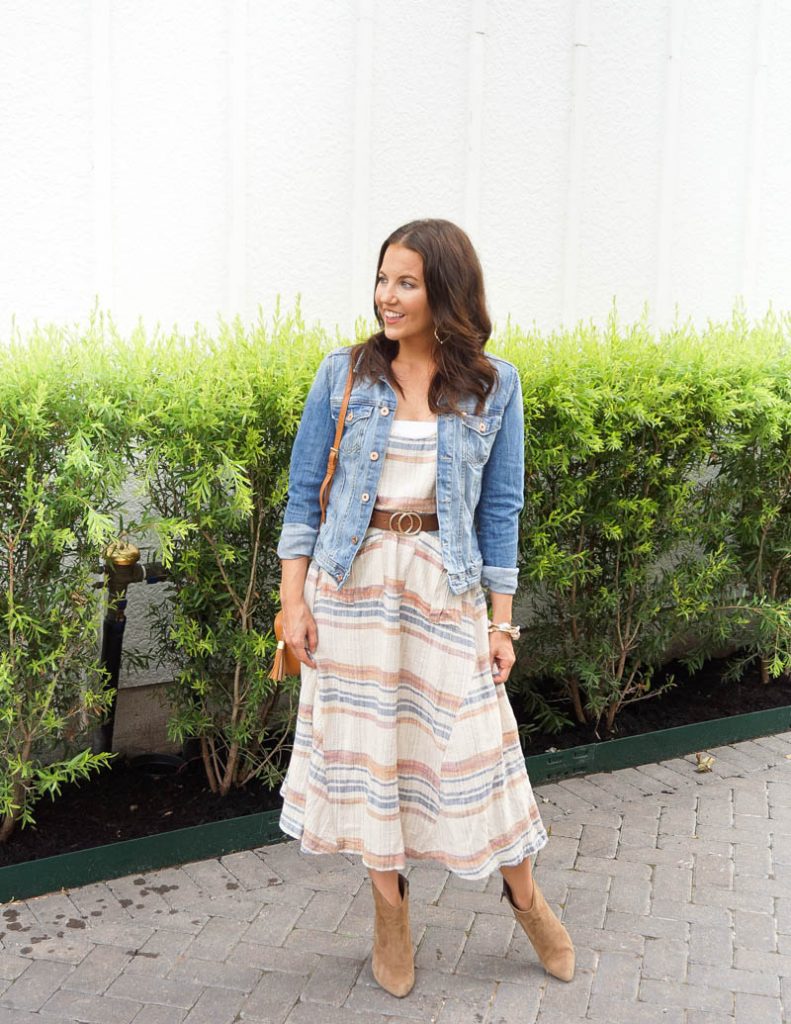 Happy Friday!!  Finishing up our transition into fall this week with a few tips on how to transition a summer dress into fall. Earlier this week, I shared how I style my summer tops for fall, so be sure and check that out if you missed it.  Summer dresses, especially sundresses are great for this transitional time of the year.  A few easy swaps and add ons give them a fall vibe and help them work for warm days and cool nights.
HOW TO TRANSITION A SUMMER DRESS TO FALL
1 – Add a jacket or cardigan.  My blue denim jacket gets so much use during transitional times of the year.  It works with so many colors and prints.  You can roll up the sleeves on a warmer day and roll them down a cool evening.  Long cardigans are also great to layer over a sundress.  Pick a complimentary color or opt for a neutral beige or ivory color.  Suede and leather jackets are also great options!
2 – Choose neutral booties. My brown and taupe booties are another summer to fall transition staple.  A brown or tan color works will with both summer and fall colors.
3 – Add a brown or black belt.  My summer was filled with flowy dresses and now I can add a belt to them to change up the look.  A belt is a great way to add definition to your waist.  By choosing a darker brown or black, you can add a darker fall color that will bring your print or bright summer color a little more to the fall side.
Three easy steps and your summer dresses will instantly be transformed into the perfect fall outfit.  If you're looking for a few new fall basics to add to your closet, don't forget to check out my Fall Must Haves from the Nordstrom Anniversary Sale!  Stay tuned next week as we keep moving into fall fashion and more Nordstrom Sale fun as the sale opens to all on the 19th.  Have a great weekend friends!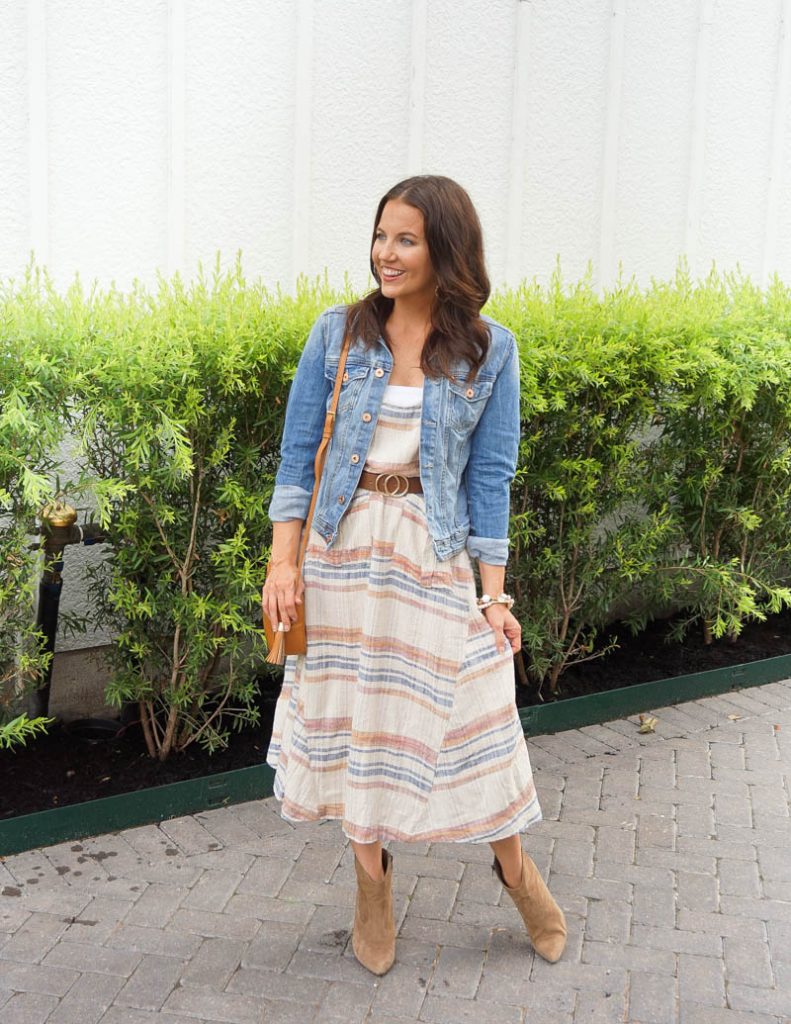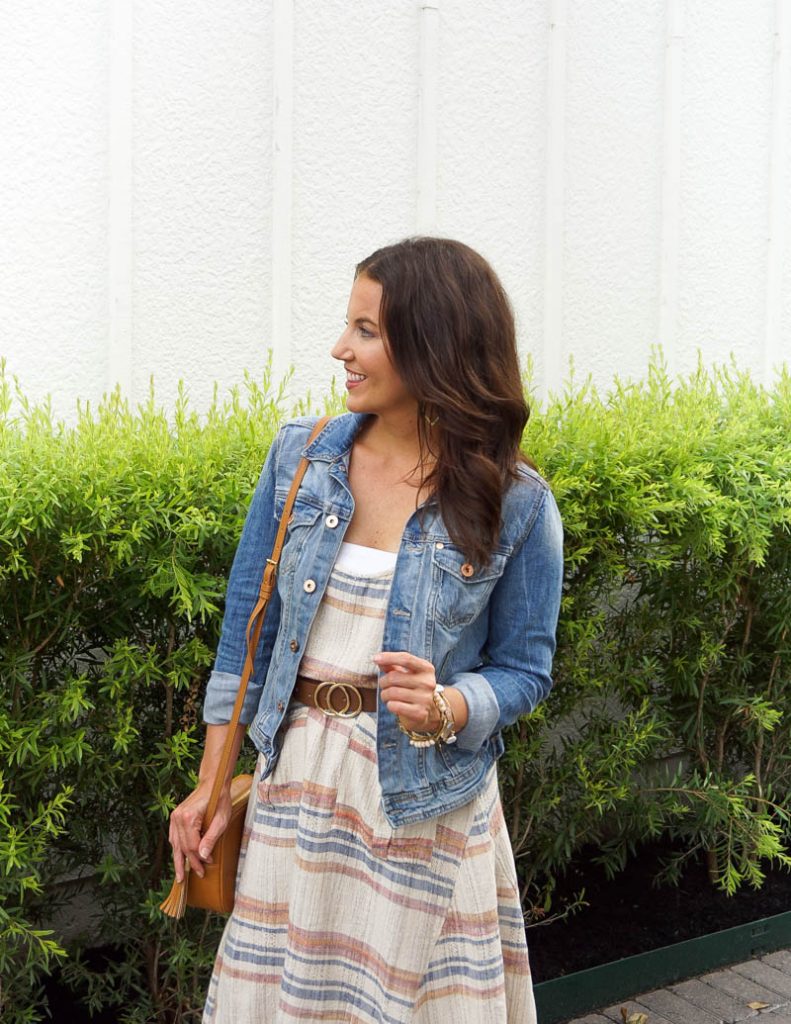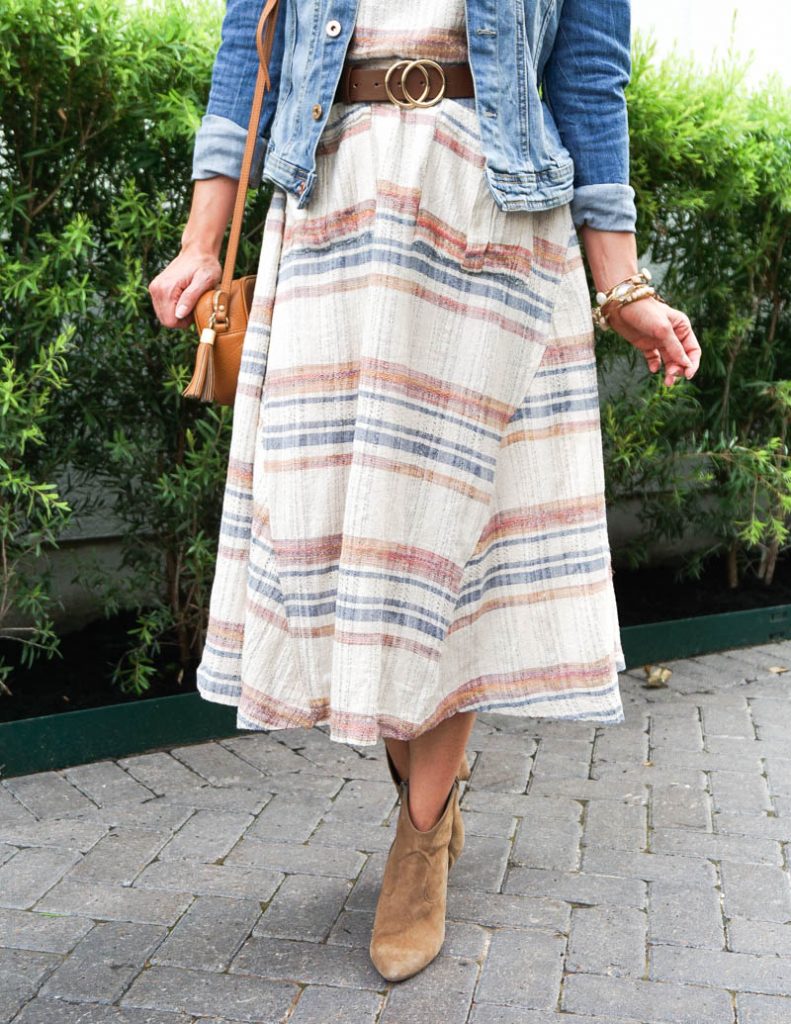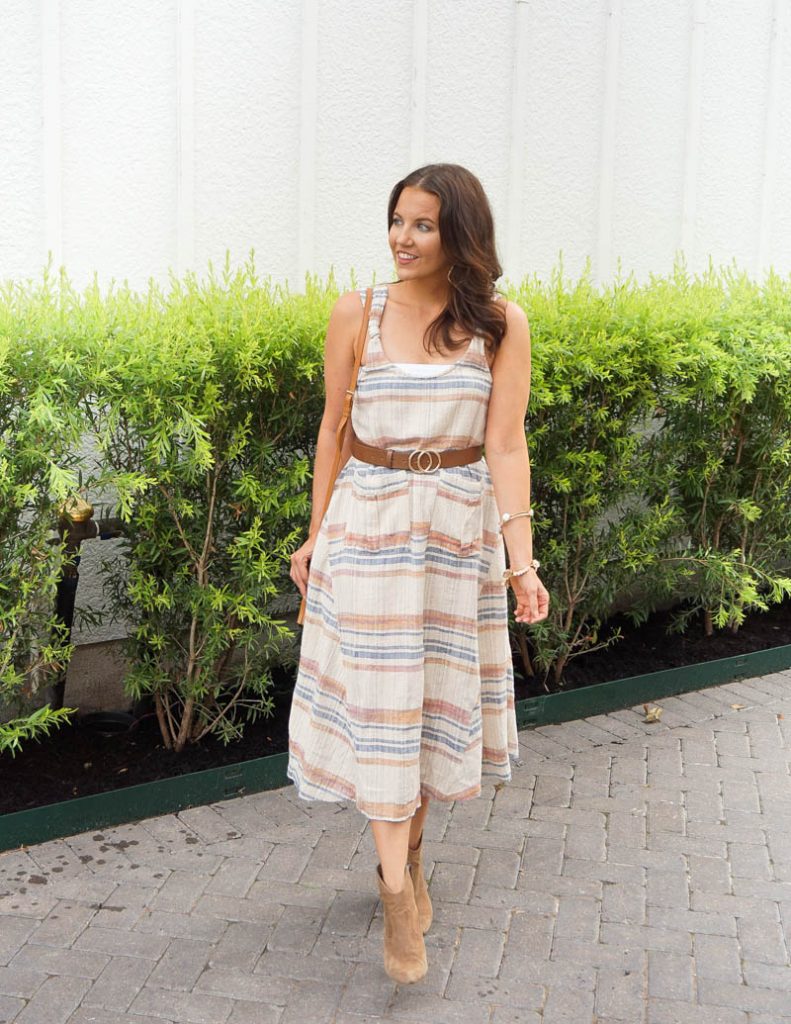 SHOP THE LOOK

Love this post? You may also love: