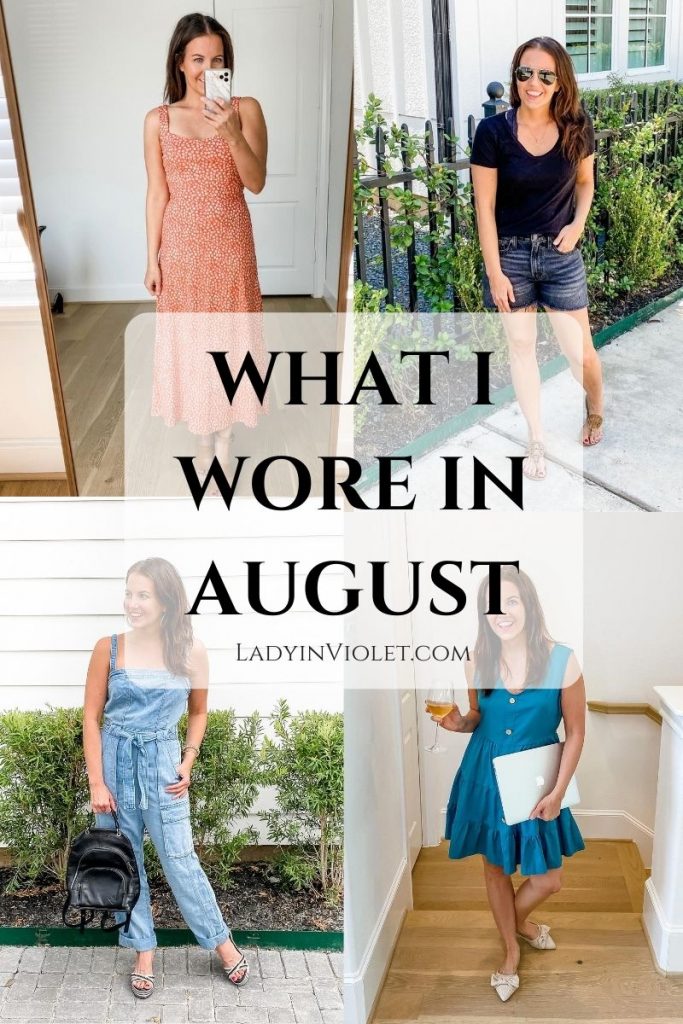 Hello Ladies! Hope your weekend went well.  I celebrated my birthday all weekend long with a few mini celebrations with friends and family.  I was excited to pull out a few of my new dresses and things for the celebrations.  I also am still enjoying leftover birthday desserts for breakfast, lunch, and dinner.
It was a hot one this month which meant lots of heat friendly outfits like shorts and tank tops.  As you saw from my Nordstrom Sale buys, I'm starting to add more basics and casual pieces while we continue spending most of our time at home.  I'm excited to start mixing in a few fall pieces as we kick off September and utilize some of those summer to fall transitioning tips that I've shared this past month.
Hope you all have a fabulous weekend and start to September!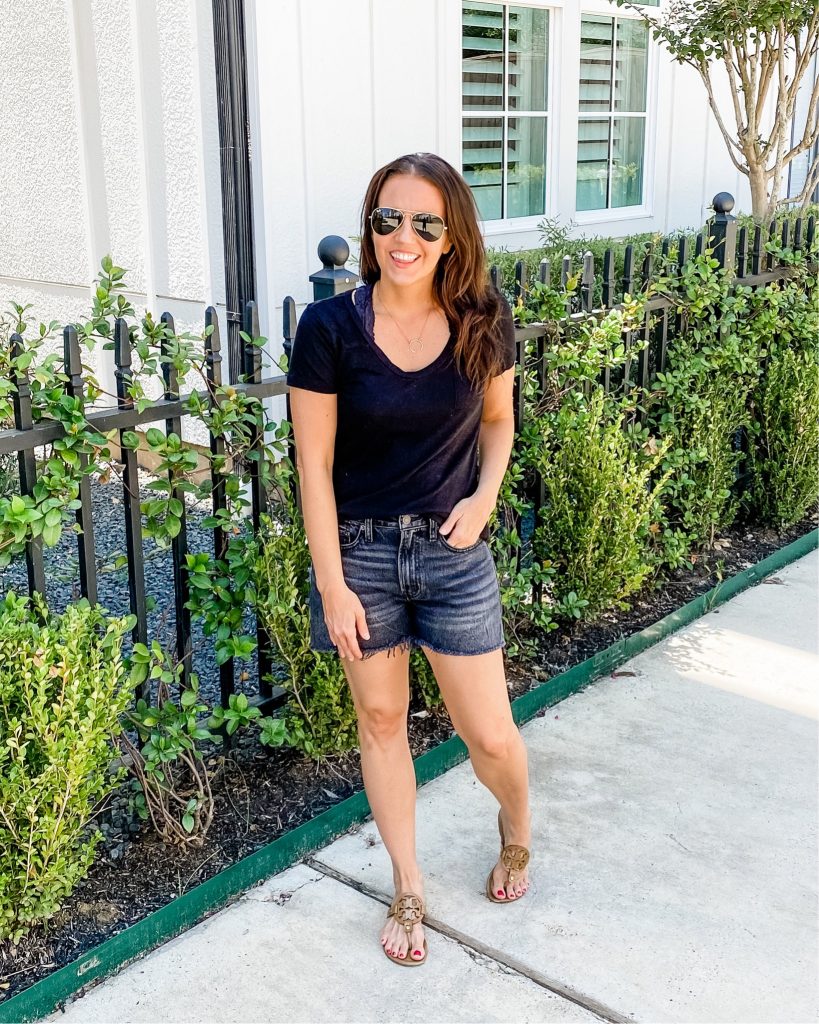 black tee | jean shorts | sandals | bralette | sunglasses | c/o necklace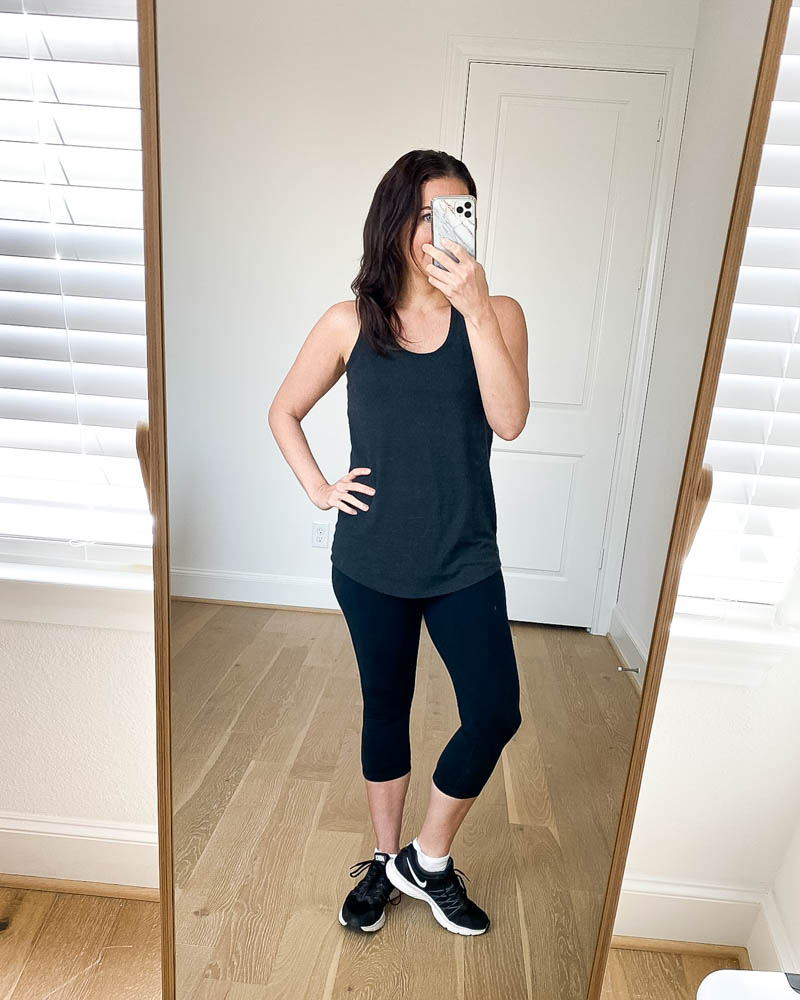 tank top | cropped leggings | sports bra | phone case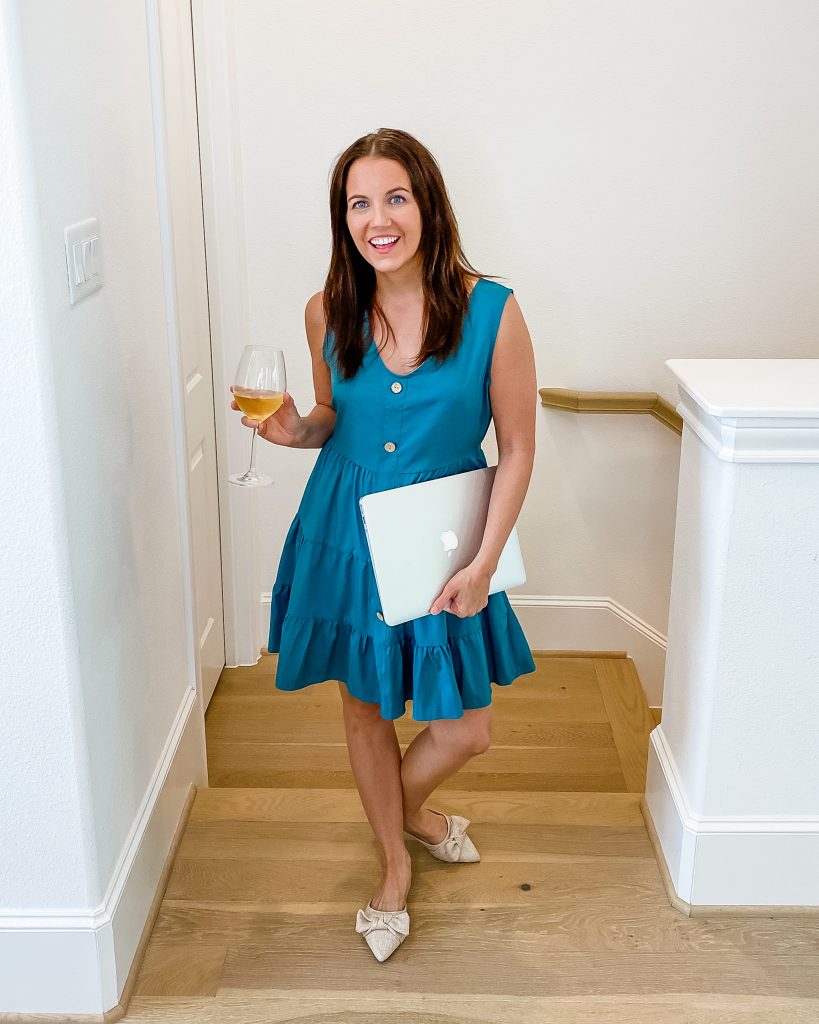 c/o teal dress | bow flats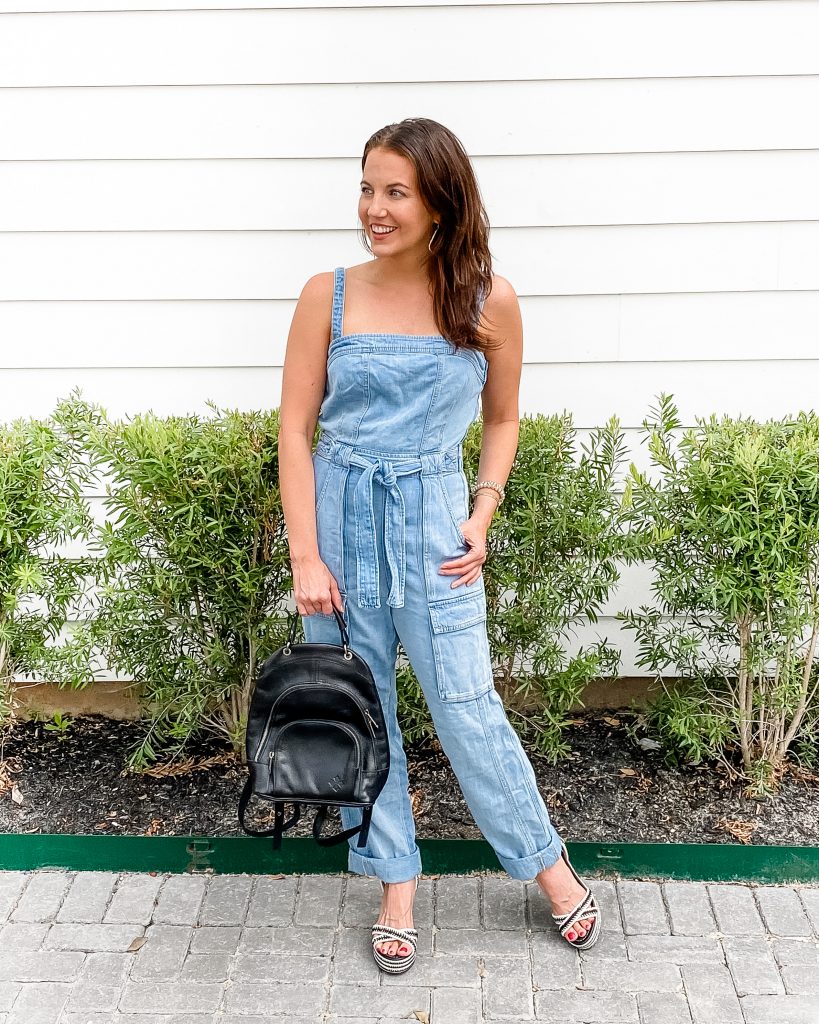 denim jumpsuit | black wedges | c/o backpack purse | earrings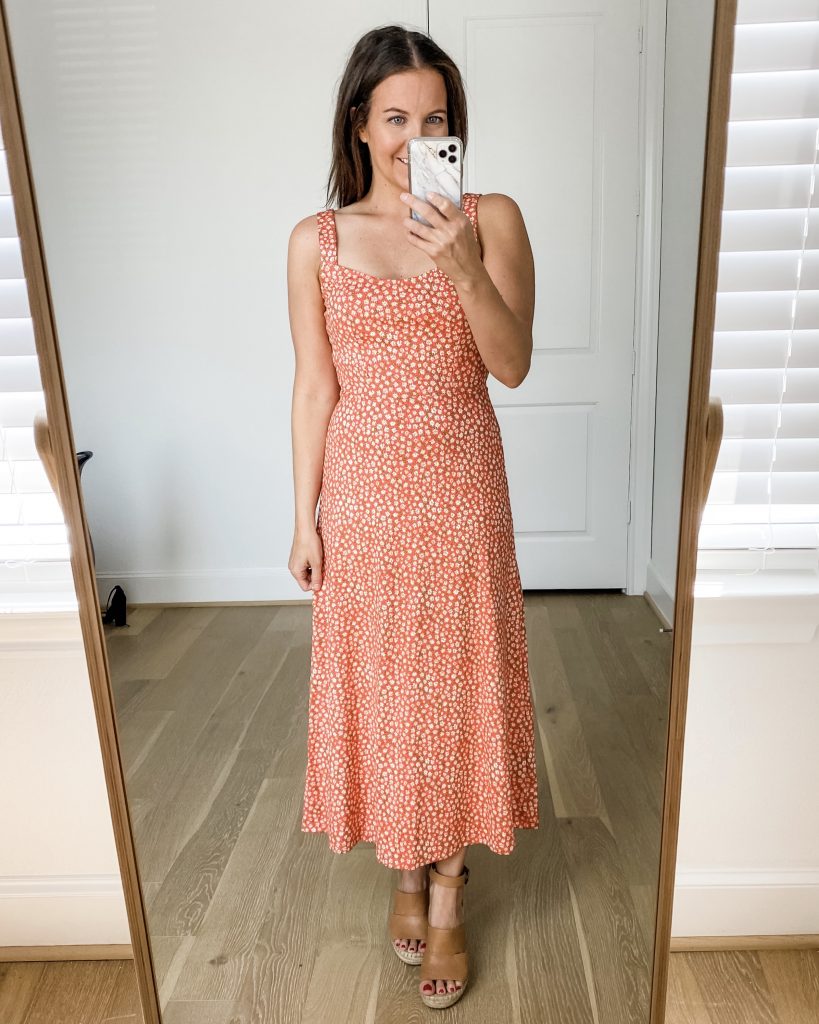 floral print dress | similar wedges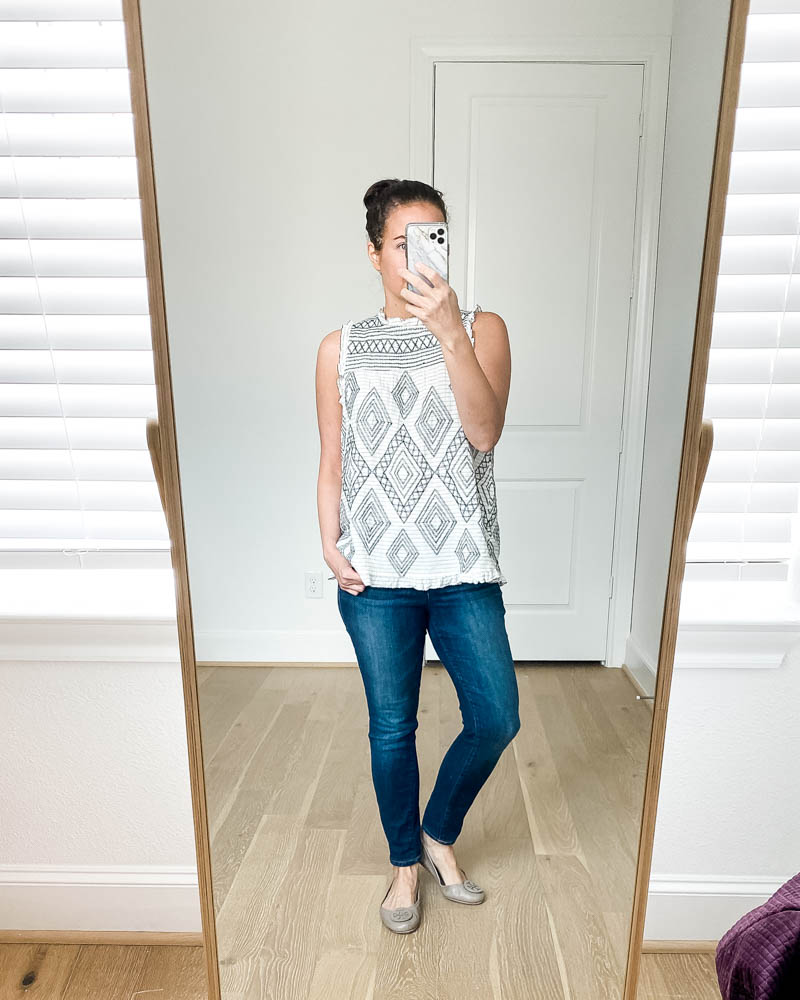 white sleeveless blouse | dark blue jeans | ballet flats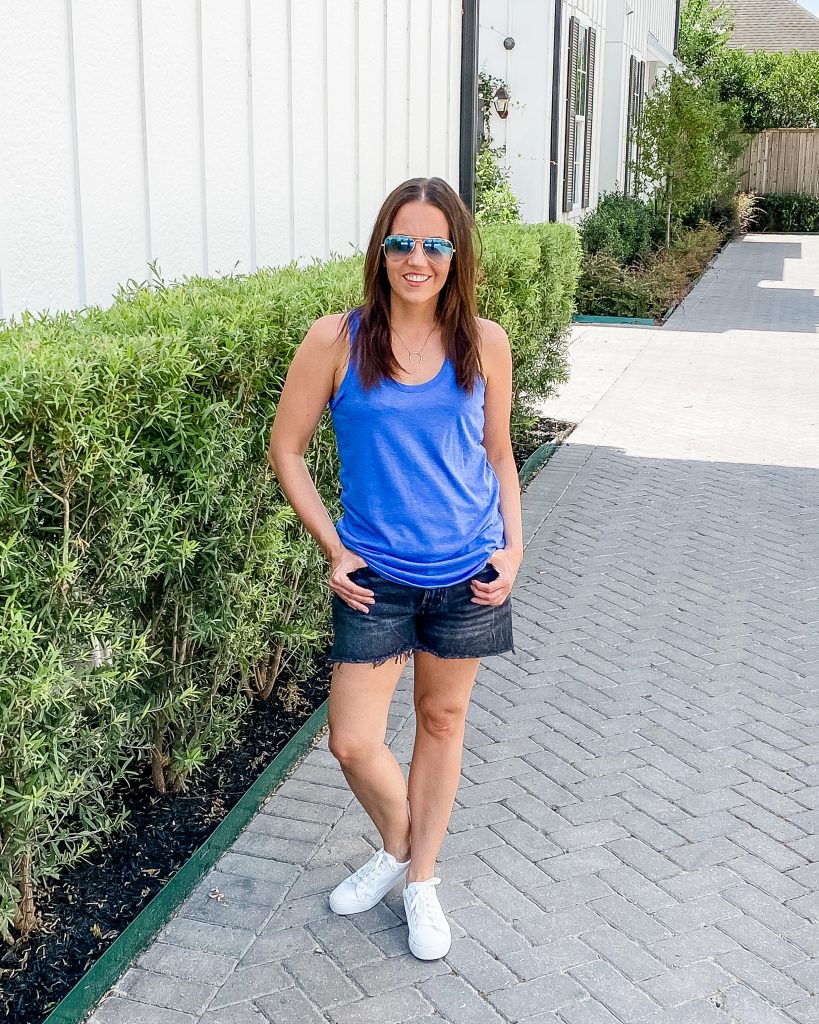 blue tank top | faded black shorts | white sneakers | c/o necklace | sunglasses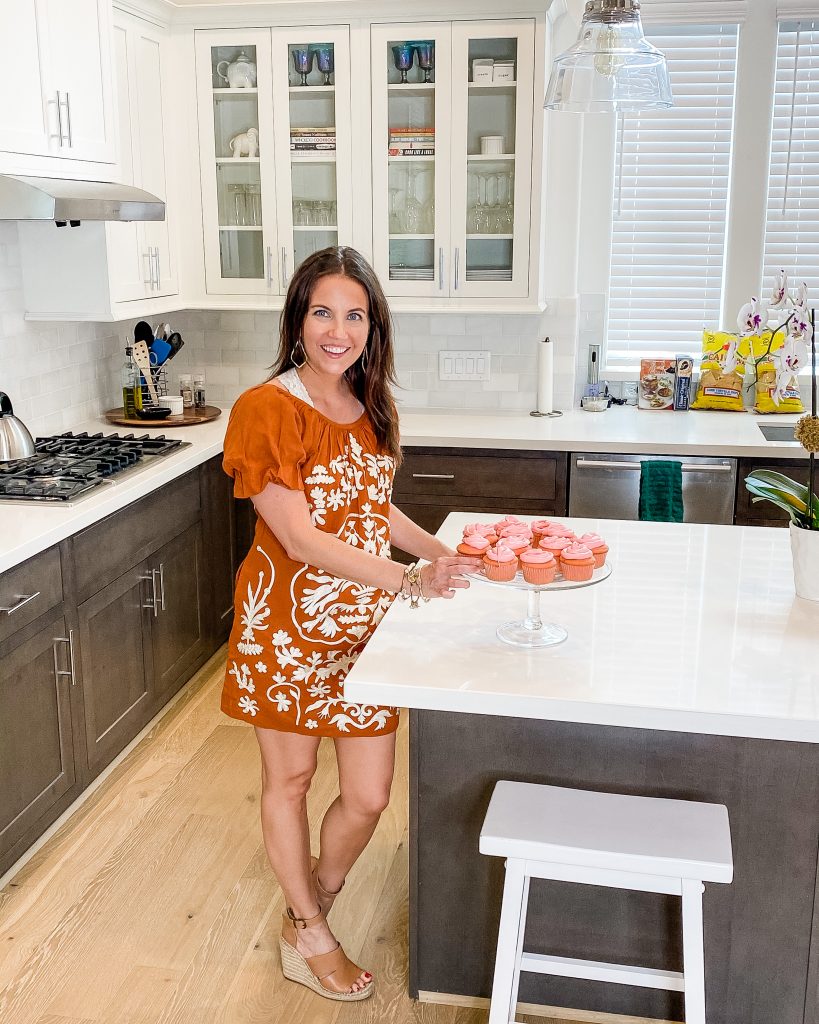 embroidered mini dress | similar wedges | stone bangles | lace bralette | earrings
SHOP THE LOOKS