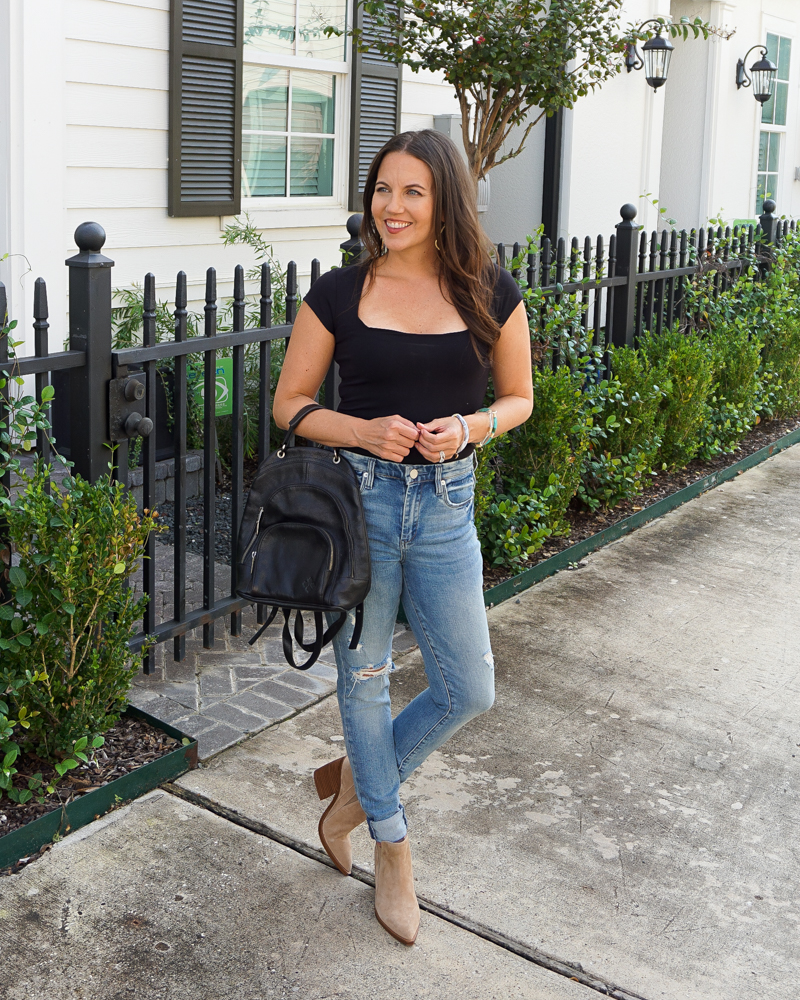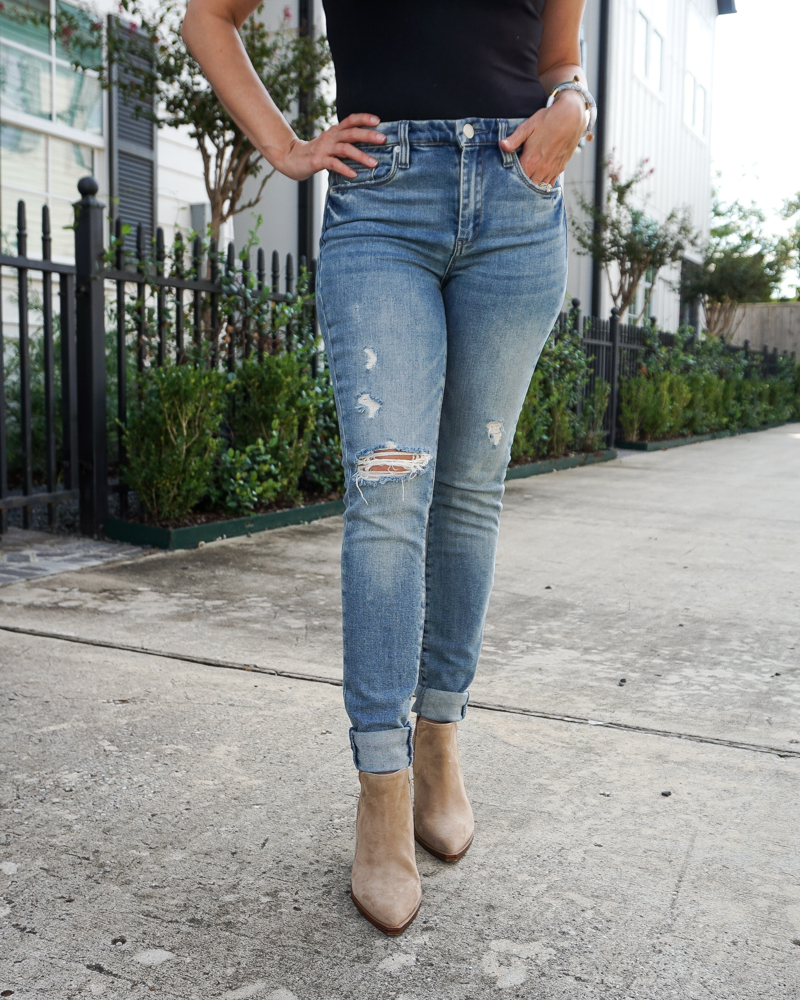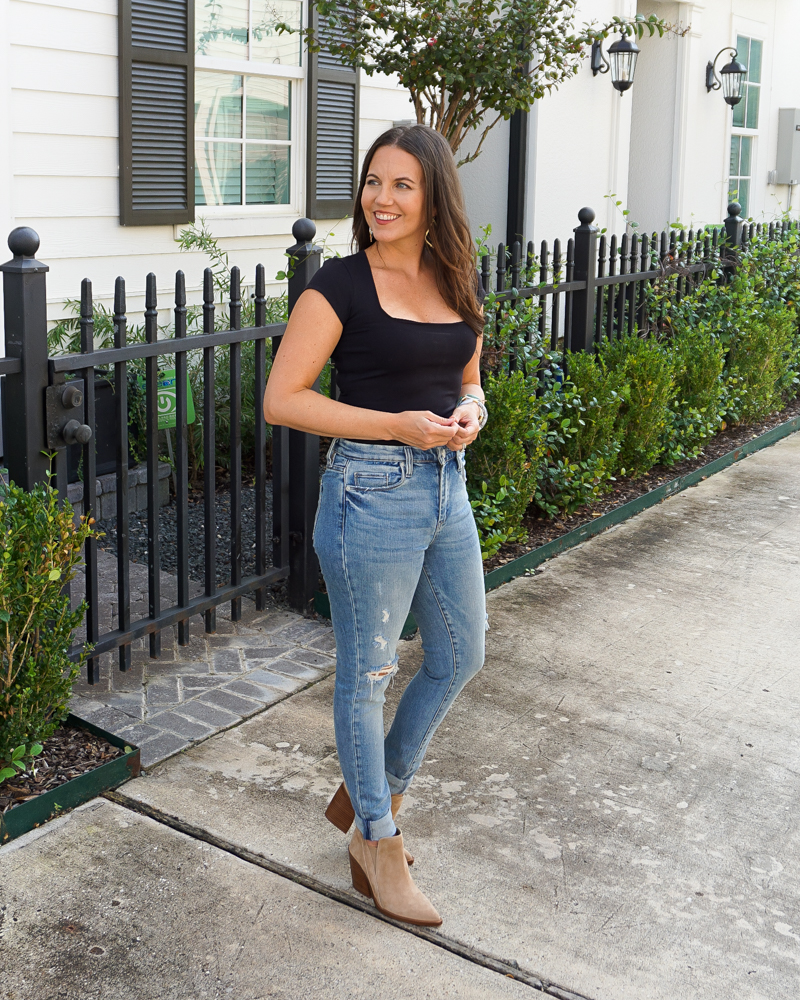 How many black bodysuits is too many?  Asking for a friend…
Just kidding totally asking for myself, because my addiction to black bodysuits is only growing as we ease more into the fall season.  It started this summer when I added the sleeveless one to my wardrobe.  I realized how perfect the fitted bodysuit was for creating a smooth tucked in top look without the fuss of keeping your top perfectly tucked in. I'd experienced this with looser fitting bodysuits and the perfect slightly untucked look, but I was really loving the smooth fitted look paired with skirts.  The fitted look helped create a waist definition that you can't always achieve with a tucked in shirt.  You may remember that bodysuit from last week.
The addiction had begun and during the Nordstrom Sale I added a black long sleeve bodysuit to my collection.  You will be seeing me styling that one here on the blog soon!  As cardigan season approached, I really wanted a short sleeve bodysuit that I could use as a layer under all of my long cardigans.  The square neck detail on this one was perfect.  The open neck line and cap sleeve makes this bodysuit perfect as a stand alone with a pair of denim and booties for a warm fall day.
Layered under a long cardigan, the fit of the body suit helps reduce bulk a looser fitting tee or cami might add to a look.  The fit also created a more polished layered look.  Now I'm not knocking a looser pairing top with a cardigan.  I'm still a fan of those, but I love the different look a bodysuit gives to an old tried and true fall outfit.
I usually size up a little in bodysuits.  All the bodysuits that I have are smalls. If I were to purchase any of them in white, I would go up to a medium.  I think white looks better with a bit more breathing room that isn't as necessary in black.
Are you jumping on the bodysuit bandwagon this season?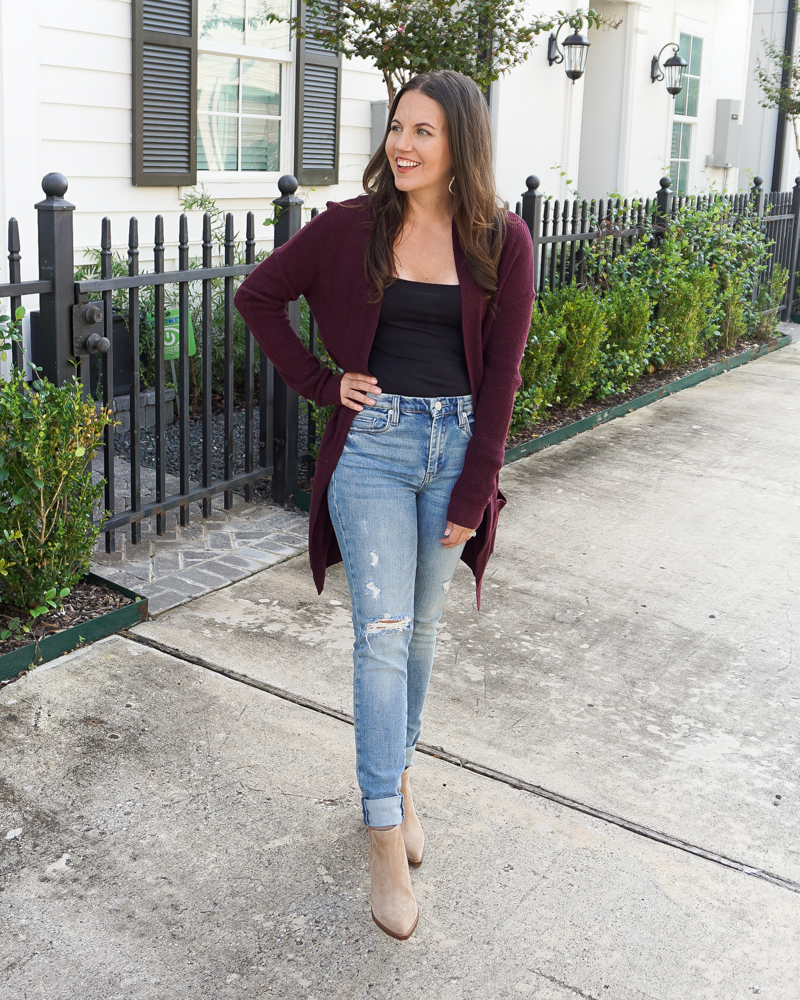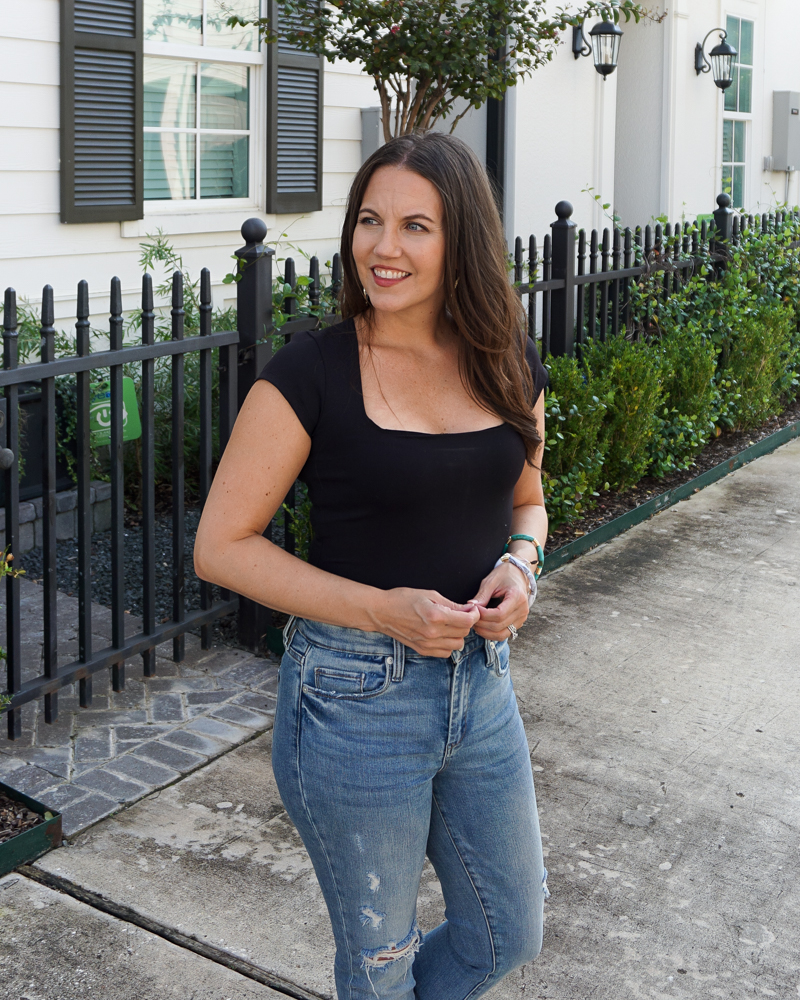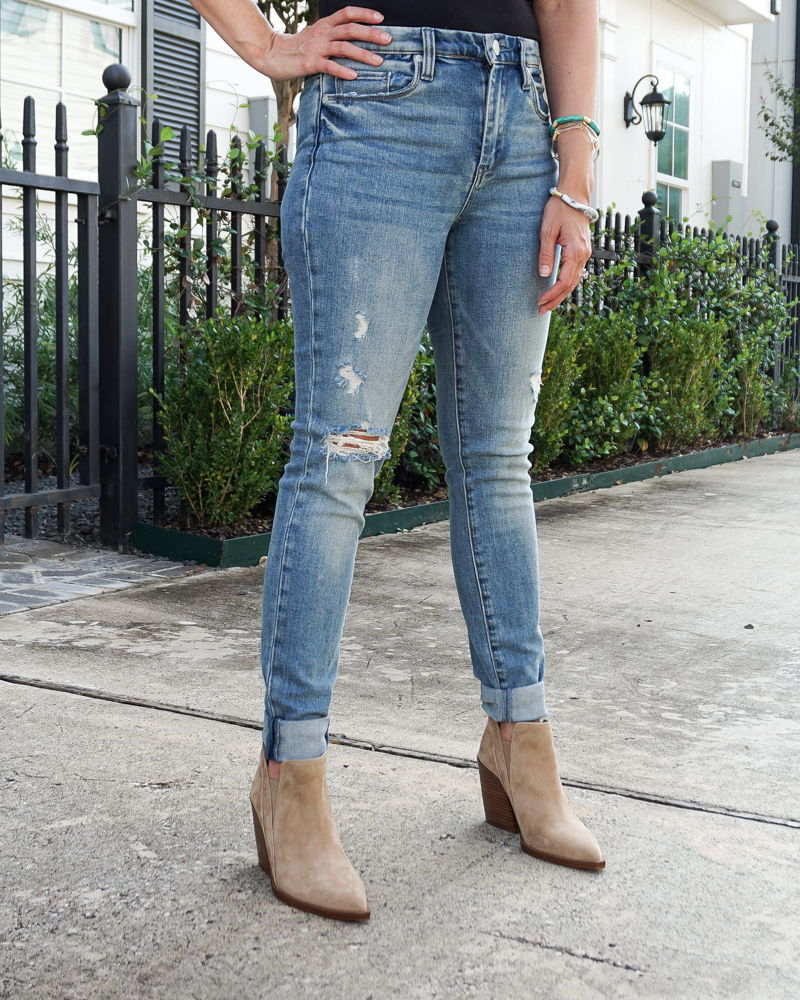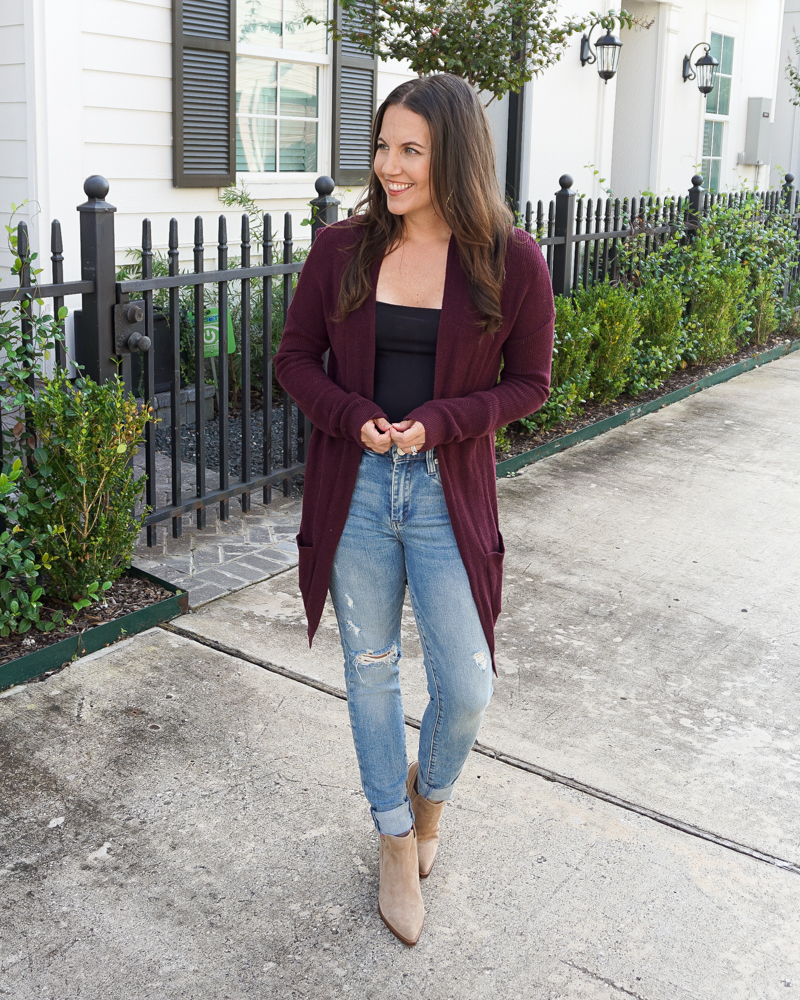 SHOP THE LOOK

Love this post? You may also love: