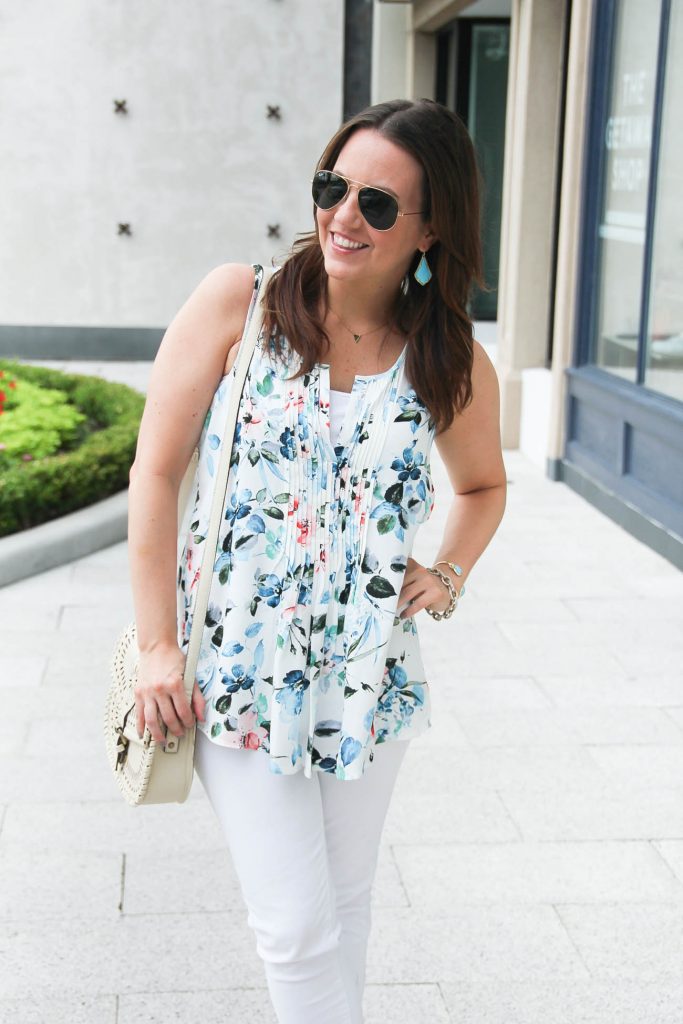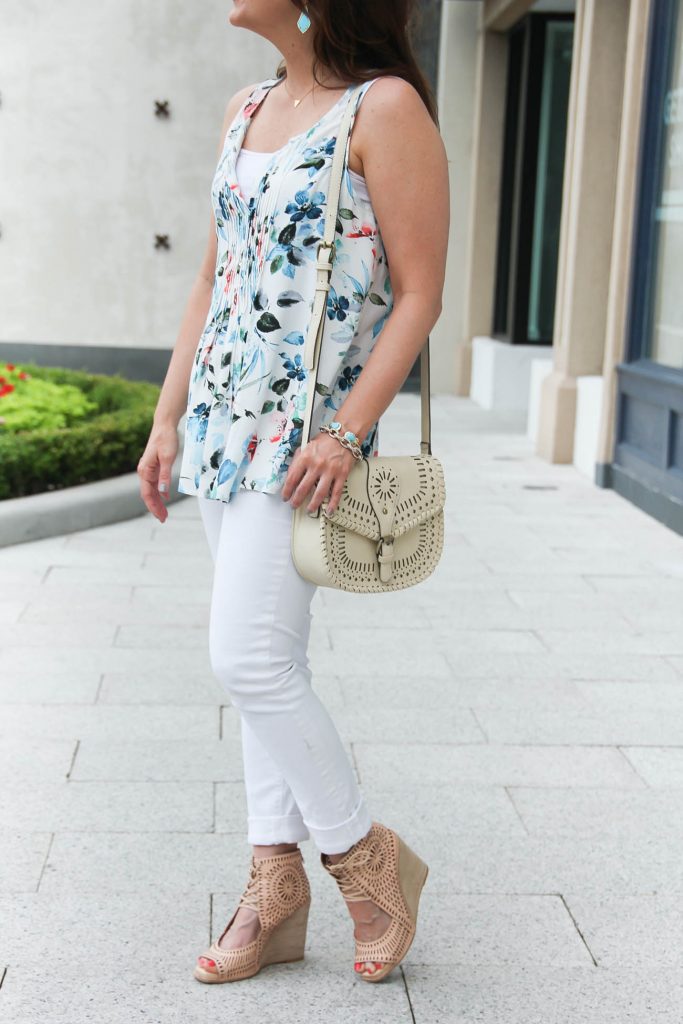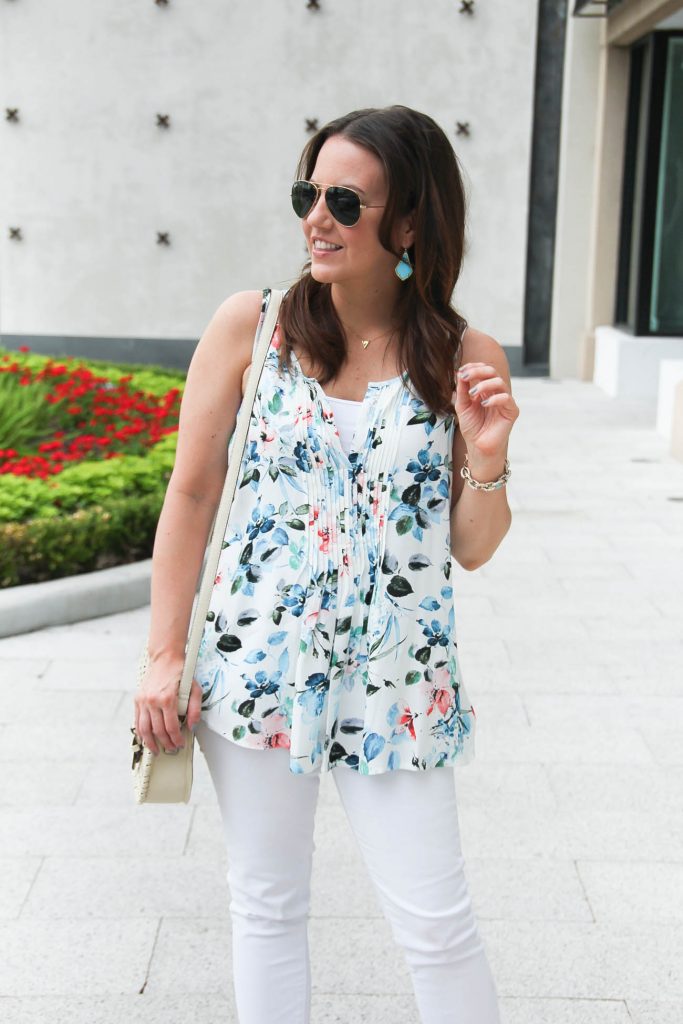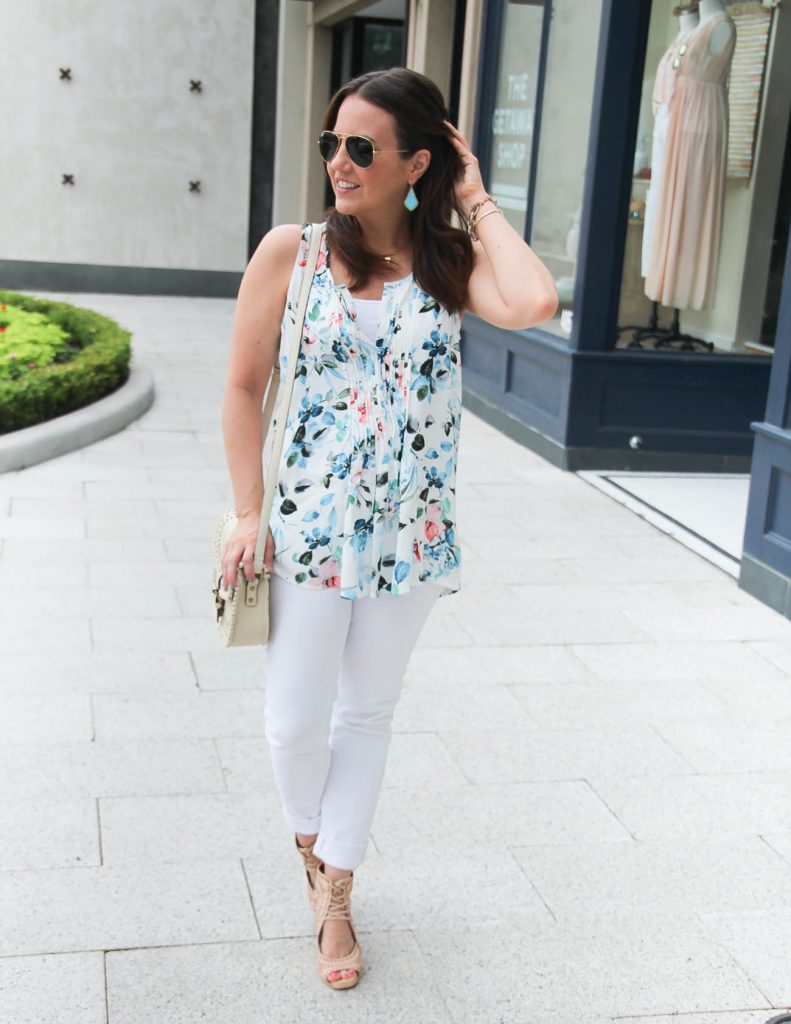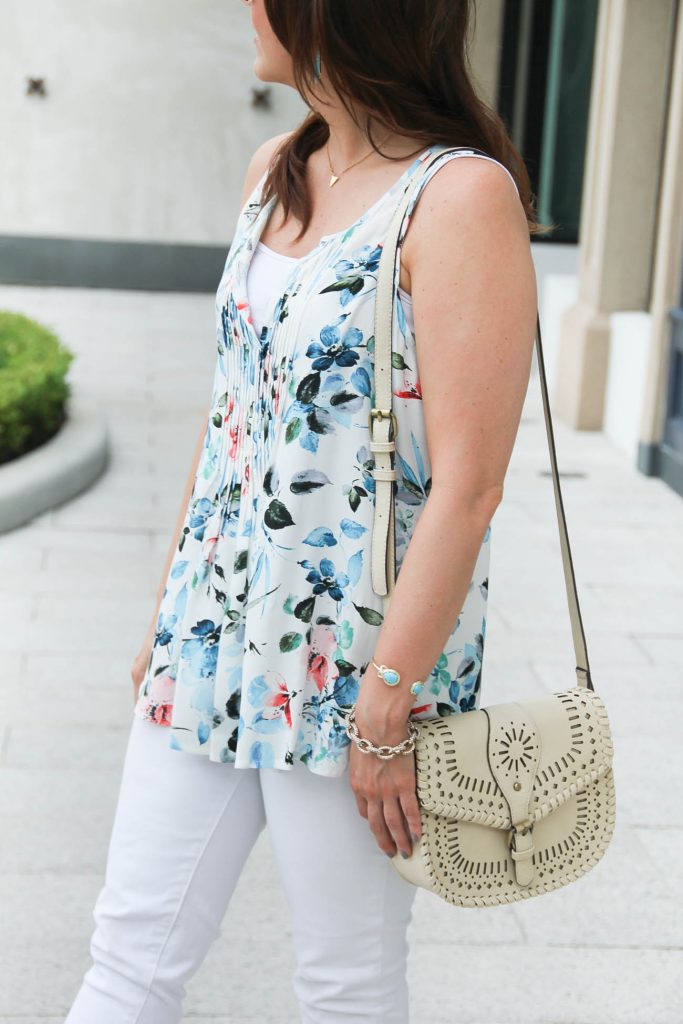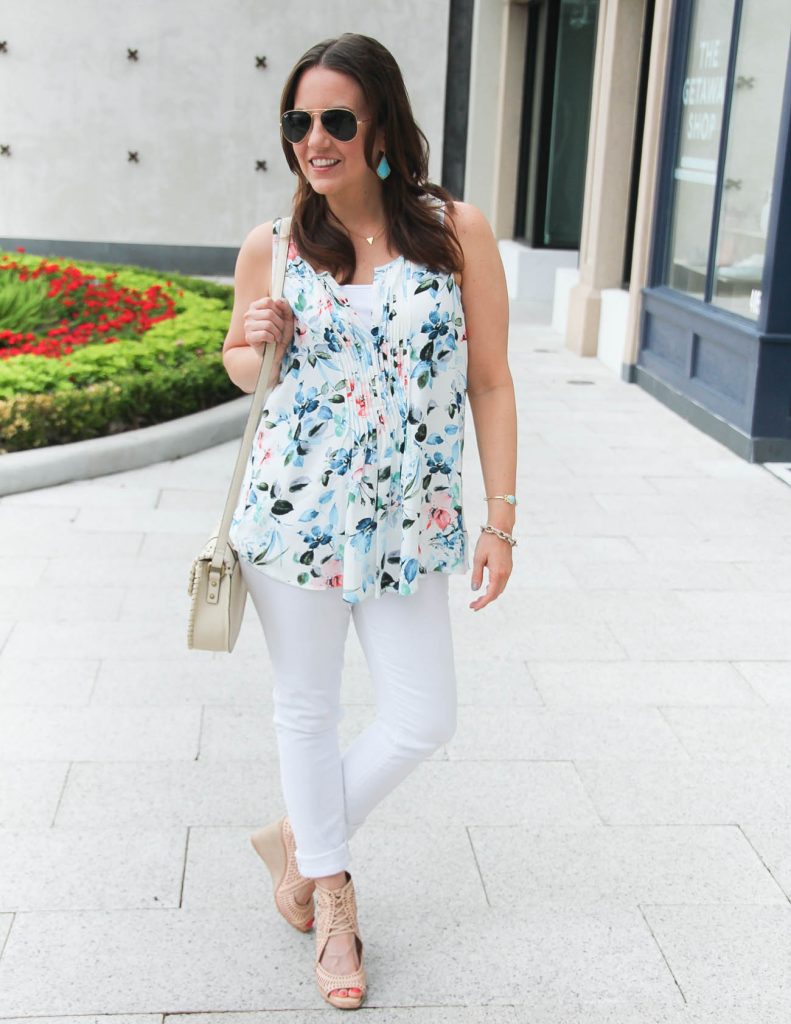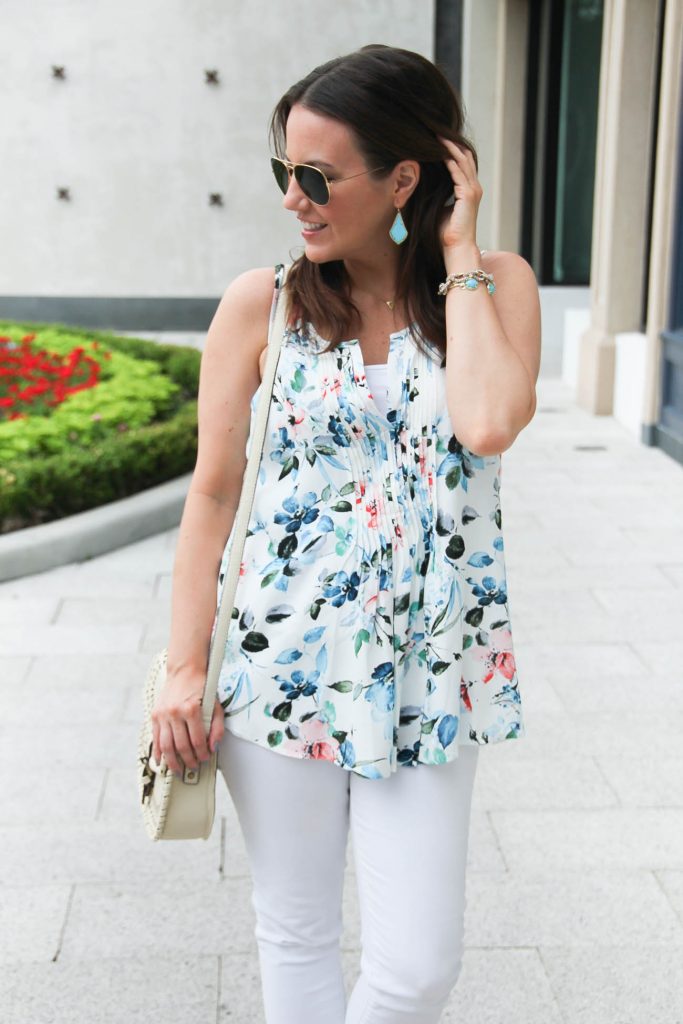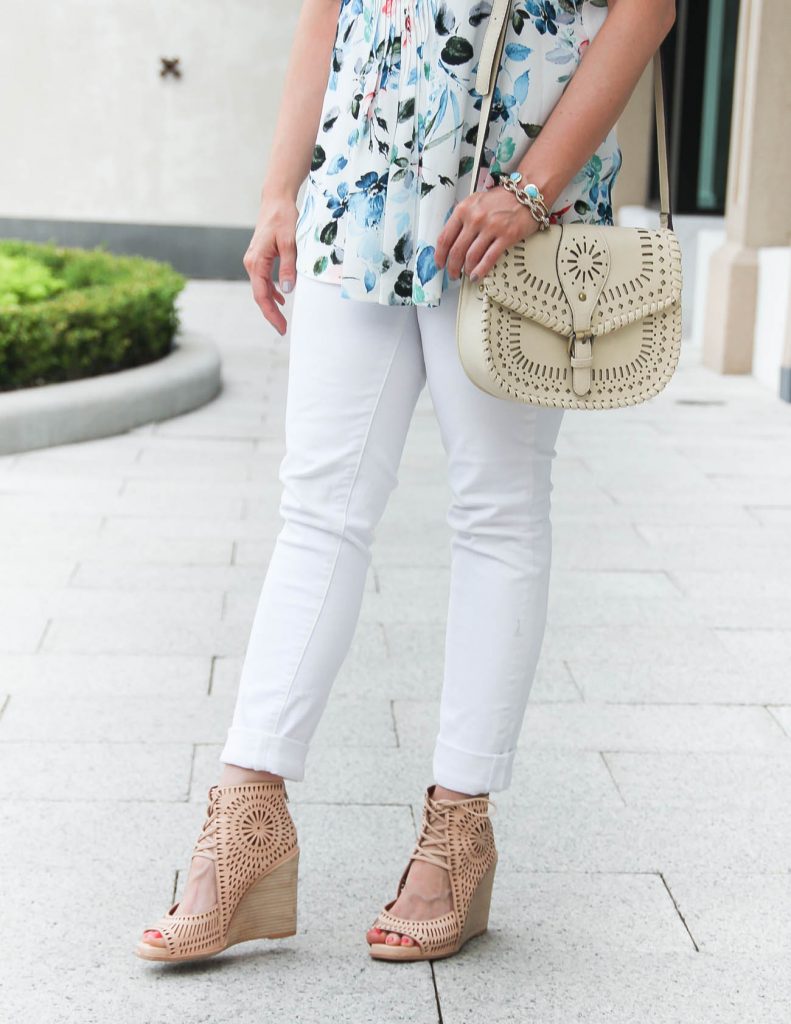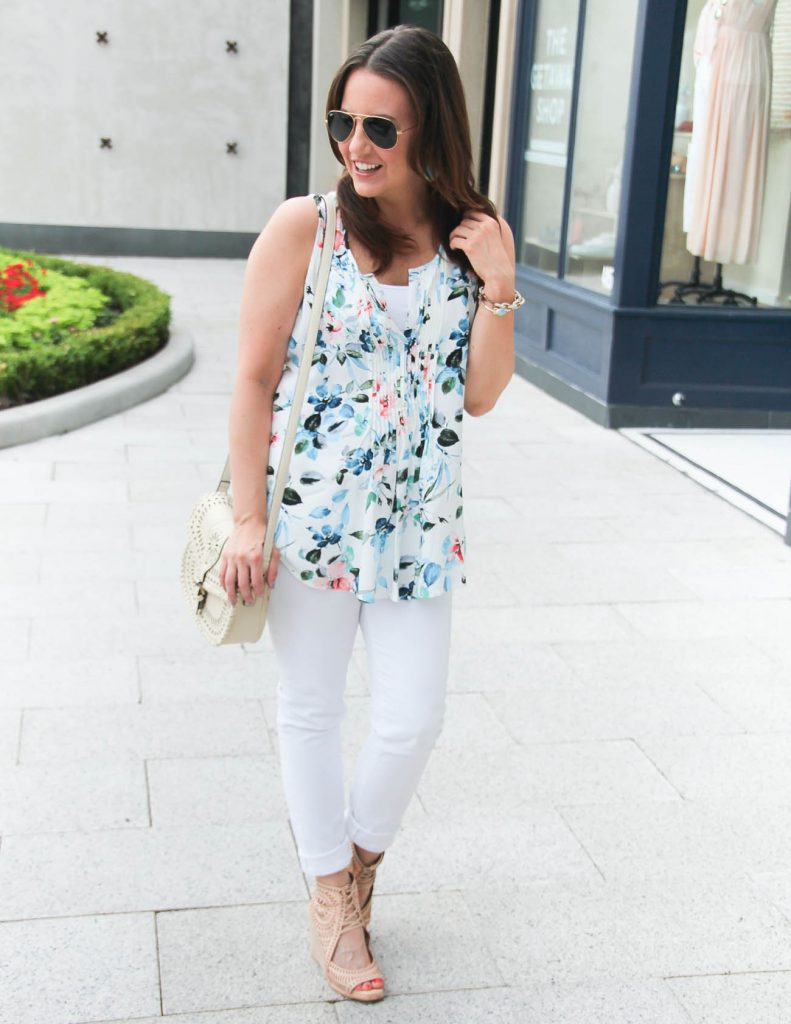 Hello Hello! I hope your week is off to a good start so far.  Did you catch the 30 ways to wear white jeans post from Friday??  One of the ideas was a monochromatic white on white look which honestly can sometimes be a little scary.  I mean all the possibilities for stains!!  Today, I am sharing an easy alternative to a white on white outfit.
With prints especially florals and stripes extremely popular right now, look for prints with a white background to pair with your white jeans.  You still have the crisp look like an all white outfit, but as with this blue floral blouse the colors from the print distract from any stains or just make you feel more comfortable if all white isn't quite falling in your style comfort zone yet.
I'm obsessed with this pretty blue floral print.  It has small specks of pink, so gorgeous, feminine, and PERFECT for summer.  This print comes in off the shoulder and cold shoulder versions too, but I really wanted to be able to wear this one to work too.  This top does run big, so I highly recommend sizing down one size.
Alright ya'll, don't forget to check out today's link up for a little more style inspiration, and thanks for taking some time to stop by!
SHOP THE LOOK

Love this post? You may also love: