Yearly Archives:
2019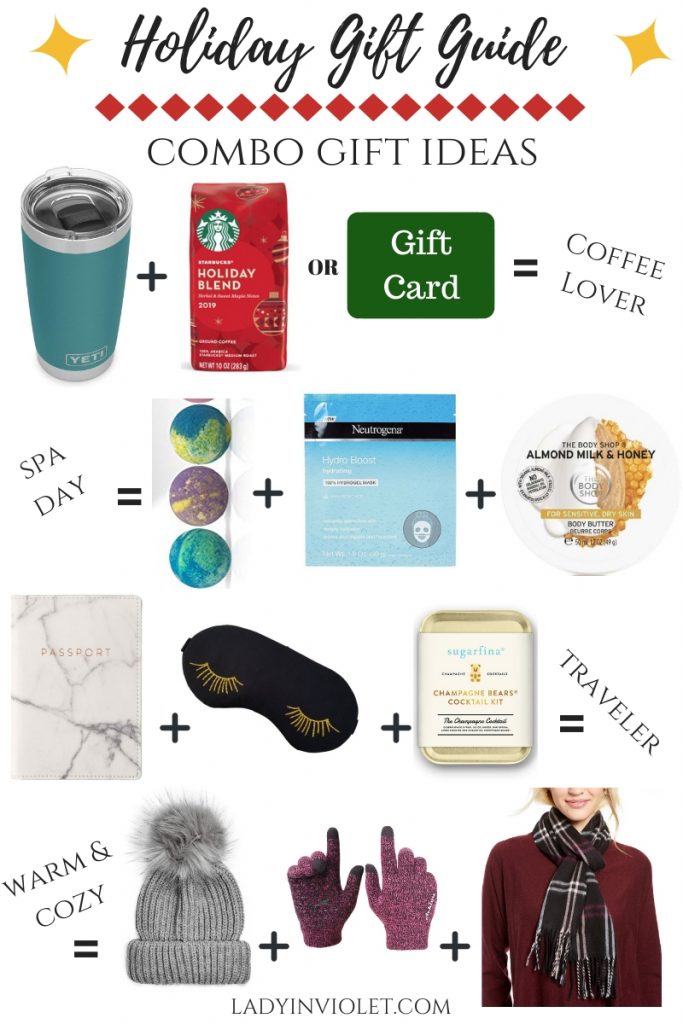 Well, we are hitting that mid December mark.  How is your holiday shopping going?  Shipping deadlines for Christmas arrivals are slowly creeping closer, and today is the deadline for many ground shipping rates.
A few shipping deadlines per the UPS website for a 12/24 delivery:
Dec 13 – Last day to ship most ground deliveries
Dec 19 – Last day to ship via UPS 3 Day Select
Dec 20 – Last day to ship via UPS 2nd Day Air
Dec 23 – Last day to ship via UPS Next Day Air
When ordering from retailers, I would add a day or two to those deadlines to allow time for the retailer to prep your shipment.
I'm wrapping up my gift guide series with a few combo gift ideas.  Many of these items you can find at local stores like Target or Walmart, or hello Amazon Prime 2Day shipping!  I love combo gifts for friends, teachers, and coworkers.  You can also take these ideas and make them work for your gifting needs.  You can change the coffee lover to wine lover or tea lover or beer drinking lover by changing out the glass and beverage purchased.
The spa day is great for group gifting.  The bath bombs come in pack of 6, so you can turn that into 6 gifts with a face mask and lotion.  I think this one would be great if you are gifting multiple teachers or coworkers and want to give everyone the same thing.
For friends, family, or gift exchanges, the warm and cozy idea would be great! Plus, these are items you can find at many stores should you need a last minute gift idea.  The traveler gift pack would also be great for a gift exchange or any friends or family that you know travel quite a bit or have a big trip planned for 2020.
You can add or remove from these gift packages to make them work for your gift budget too!
Need More Gift Ideas, check out this season's gift guides!
GIFT IDEAS UNDER $50
GIFT IDEAS UNDER $25
GIFT IDEAS FOR MEN
WHITE ELEPHANT GIFT IDEAS
SHOP THE GIFTS